Editor's Note: This is Part II of The Utah Review curtain raiser feature for Sundance 2020. Part I can be found here.
It is a fixture in the annual slate of films for Sundance that the Utah Film Center, its cofounder Geralyn Dreyfous and the group to which she belongs Impact Partners Film will be associated with some of the festival's most commanding documentaries. There also are two dramatic narrative features filmed in Utah, with the support of the Utah Film Commission. Another feature-length narrative was directed by a master's degree graduate of The University of Utah's film studies school.
Likewise, this is the seventh year that the Utah Film Center and the Sundance Institute have collaborated on the programming for the Sundance Kids section of the festival.
This year, there are nine documentaries and one biographical narrative strongly based on true and accurate details that are associated either with the Utah Film Center's fiscal sponsorship and its cofounder Geralyn Dreyfous, Impact Partners Film. The Sundance Kids program features three films – all narratives with one a U.S. premiere and the other two being world premieres – representing Belgium, the U.K. and the U.S.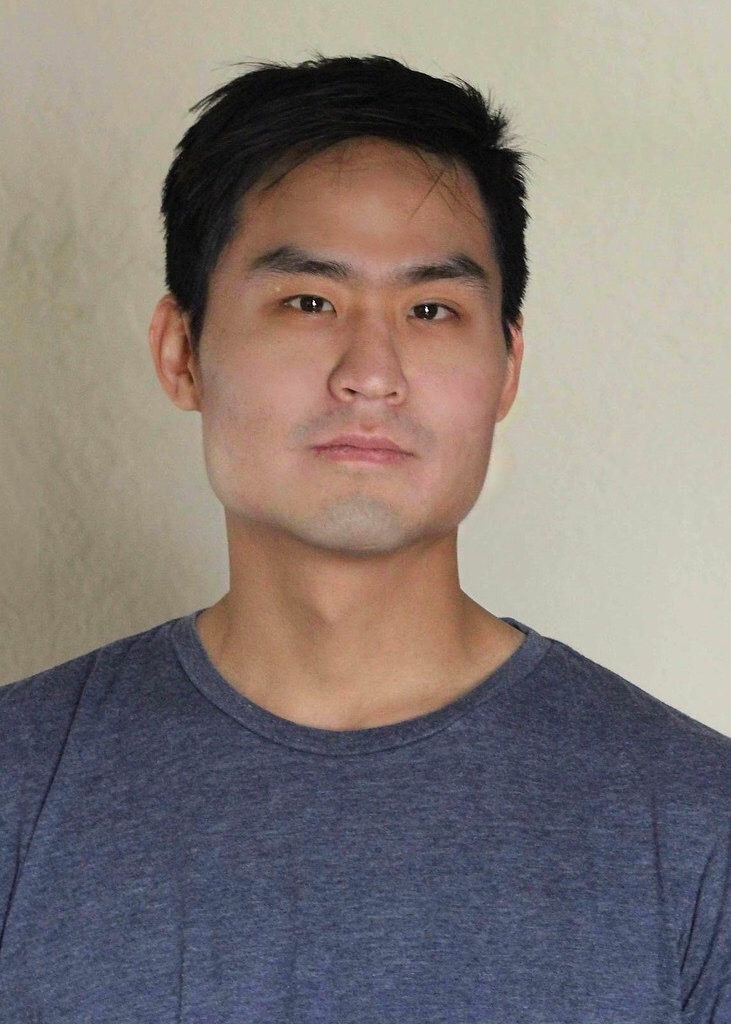 The documentaries resonate with urgency of social conscience, beauty of expression and exquisite representations of preserving culture and nature, often in surprising intersections of viewpoints. One highlights the efforts of the artist of the Pepe the Frog comic character to reclaim his creation from its uses as an icon of hate. Two films deal broadly with the issues of environmental preservation and the climate crisis through unique stories – one, the Biosphere 2 experiment from the early 1990s and the other, the small band of elderly men and their dogs who search for one of the planet's most expensive culinary ingredients, the white Alba truffle in northern Italy. There are the stories of the Parkland, Florida teens who traveled the country in support of gun reform legislation in the aftermath of a mass shooting at their schools while another film follows teen competing in an August Wilson monologue competition to find an entry point into Broadway.
One of the most ironic stories in terms of how art, race and justice intersect is found in a documentary about an art collector who sold a masterpiece painting and used the proceeds to launch efforts to end unjust mass incarceration. Another portrays the paradoxes of time, progress and tradition in Cuba, as affected by international sanctions, the after-effects of colonialism and imperialism, domestic sociopolitical concerns and the climate crisis.
Controversies and mysteries also are found in several documentaries. One focuses on a former hip-hop music executive whose career and personal life have been affected by the abuse she faced from the men that she once considered as industry exemplars. Another focuses on the roles of two women who were arrested and believed to have carried out the 2017 assassination of Kim Jong-nam, the half-brother of the North Korean leader Kim Jong-un.
A biographical treatment of Gloria Steinem, feminist organizer and political activist, covers her long career with portrayals by actors representing her at different ages and then her own appearance in the final part of the film.
As indicated in earlier features, Utah Film Center's fiscal sponsorship program functions like a socially responsible, cinema-focused version of Kickstarter. Once a project is accepted into the program, the film can take advantage of the film center's role as a 501(c)(3) nonprofit, making it easier for donors to contribute directly to the project of their choice. It has become a win-win model for all stakeholders, including donors who contribute to specific center's fiscal sponsorship initiatives.
Donations are completely tax-deductible, and filmmakers receive 94 percent of the donations, as the center only uses six percent of each donation to cover administrative expenses. And, every film that receives fiscal sponsorship is eventually presented at one of the many free, public screenings the center offers every year.
To date, 229 fiscal sponsorships have been awarded to film projects, some of which have premiered at Sundance or at other major film festivals including the Toronto International Film Festival and Tribeca, with many garnering major juried awards. Many are picked up for distribution and have become available on streaming platforms. The Utah Film Center also brings numerous Sundance projects after their premiere back to local audiences as part of their regular programming.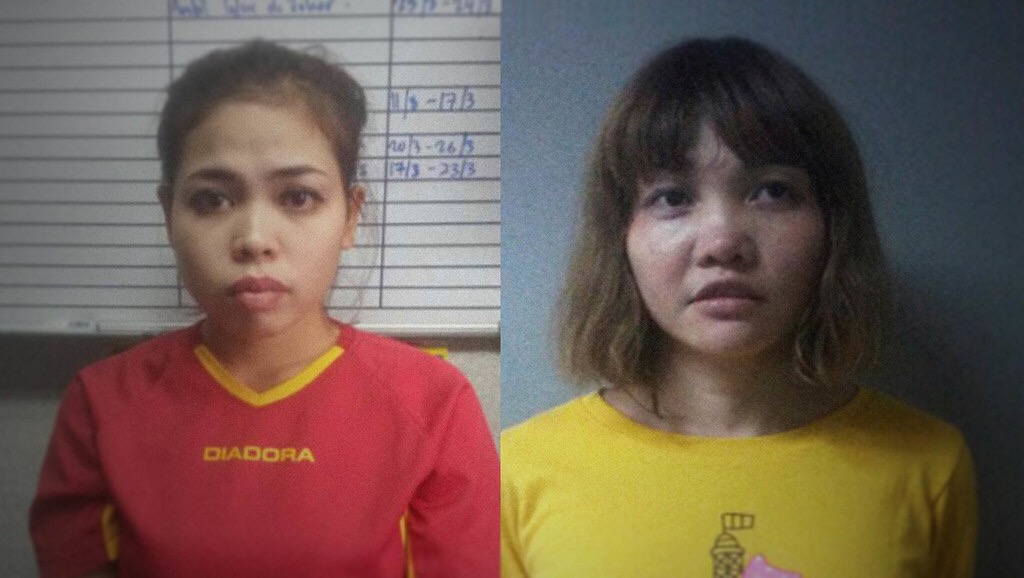 The following 17 films will be featured throughout the festival and in The Utah Review's Sundance 2020 coverage:
Feels Good Man (directed by Arthur Jones) is a documentary about artist Matt Furie's efforts to return the Pepe the Frog character to its original intentions, as portrayed 15 years ago in the online cartoon Boy's Club. The title of the film is taken from the character's signature line, "feels good, man."
However, as the alt-right branch of the white nationalist movement became bolder in online platforms such as 4chan, 8chan, and Reddit, they appropriated the Pepe the Frog as a meme for racist and anti-Semitic purposes. Furie joined forces with the ADL, the anti-hate organization that has existed for more than a century, to launch the #SavePepe campaign.
Spaceship Earth (directed by Matt Wolf) highlights a unique but also a widely ridiculed research experiment that took place nearly 30 years ago in Oracle, Arizona. Hailed by some as one of the most consequential experiments since the mission to put humans on the moon, Biosphere 2 ended in failure. As a 2010 Discovery magazine feature noted, "In its later life, 'instead of trying to model utopia, Biosphere 2 would actually model dystopia—a future plagued by high carbon dioxide levels,' wrote Rebecca Reider, author of a definitive history of the project. But while most research on impending environmental disaster relied on computer models, Biosphere 2 represented a fascinating alternative mode in which large-scale analog experiments employed real organisms, soil, seawater, and air."
Us Kids (directed by Kim A. Snyder) follows the students and alumni of Marjory Stoneman Douglas High School in Parkland, Florida, where a mass shooting in 2008 claimed 17 deaths. They organized the March for Our Lives movement that mushroomed quickly across the country, calling for legislation to enact universal background checks, federal funding for gun violence research and bans on semi-automatic assault rifles and high-capacity magazines.
One of the tensest moments in their activism occurred in Utah during 2018, as members of the Utah Gun Exchange followed the students in a military-style armored vehicle, an intimidating display that forced organizers at the originally intended venue to cancel. The students nevertheless persevered and held a public forum at the Mountain America Expo Center in Sandy, which was packed with attendees. Dreyfous, who hosted a barbecue for the Parkland students during their visit, says the Utah event was a pivotal moment in their campaign.
The Truffle Hunters (directed by Michael Dweck and Gregory Kershaw) is set in the forests of northern Italy where a group of elderly men, ranging in age from their seventies to their nineties, and their companion dogs hunt the white Alba truffle. The growing season is short for these delicacies, lasting from September to December. While many believe that pigs were nature's truffle hunters, the challenge is that they enjoy them as much as they do in hunting for them. Meanwhile, professional truffle hunters train dogs from their days as puppies to sniff out the precise location so that they can be dug up and cleaned. Dreyfous says the film has the look of a 16th century Caravaggio masterpiece. The directors last appeared in Sundance two years ago with the documentary The Last Race.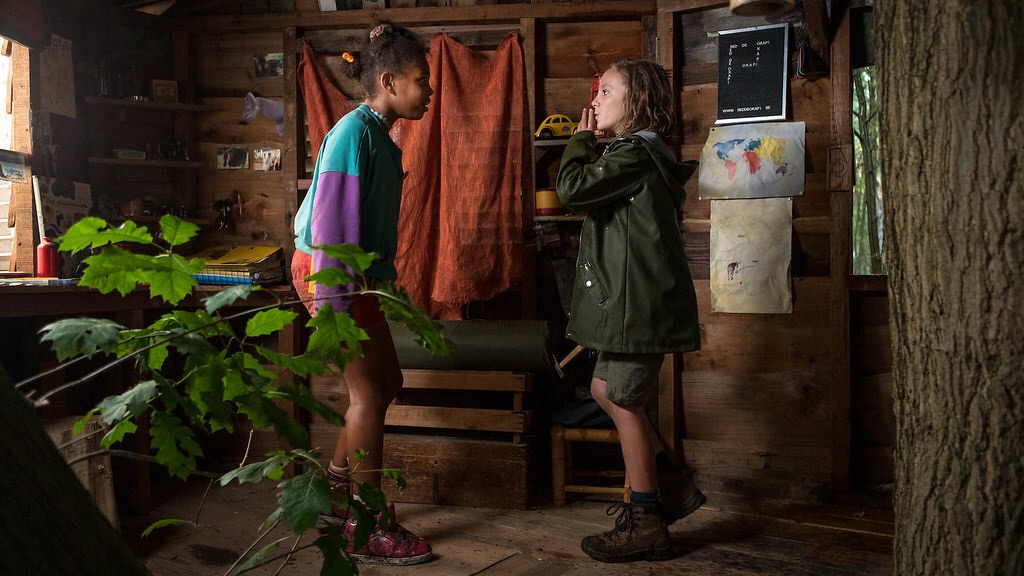 Assassins (directed by Ryan White) follows the story, beginning nearly three years ago with the assassination of Kim Jong-nam, the oldest son of North Korean leader Kim Jong-il and the half-brother of current North Korean leader Kim Jong-un. Kim was attacked with a toxic nerve chemical at the airport in Kuala Lumpur. Two women – one Indonesian, the other Vietnamese – were arrested and charged with murder. However, both claimed their innocence, explaining they believed they were side characters in a prank being orchestrated for a television show. The murder charges were eventually dropped and the Vietnamese woman served a short sentence on lesser charges. The incident caused a major diplomatic row between North Korea and Malaysia. Many international analysts believed that Kim was murdered on the orders of the current North Korean leader. This is White's third Sundance entry, following The Case Against 8 and Ask Dr. Ruth.
Giving Voice (directed by James D. Stern and Fernando Villena) is a documentary that Dreyfous says could be this year's version of Step, the 2017 film by Amanda Lipitz than won the U.S. Documentary Special Jury Award for Inspirational Filmmaking at Sundance. Thousands of high school students convene annually in New York City to participate in the August Wilson monologue competition on Broadway.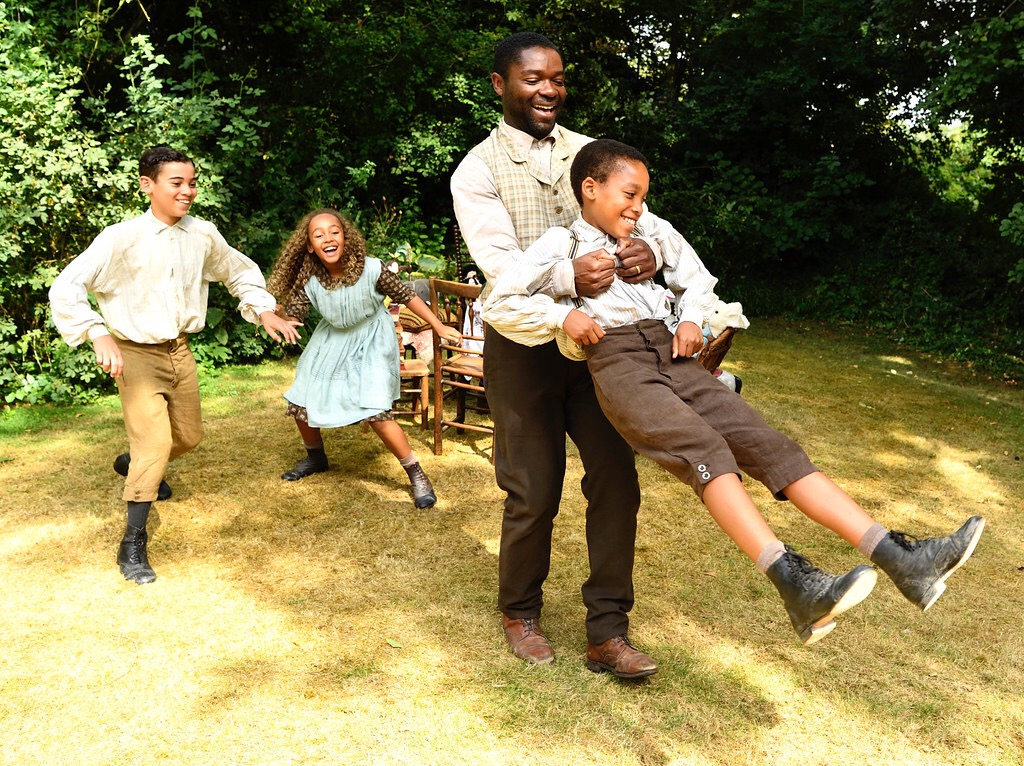 Many of the competitors were just infants when Wilson died in 2005. The Black playwright, a Pittsburgh native, received many honors in his career, including two Pulitzer Prizes and a Tony Award. Among his most widely known works is a series of 10 days, the Pittsburgh Cycle, each set in a different decade of the 20th century. More recent audiences will recognize his work in the 2016 film Fences, produced and directed by Denzel Washington. This documentary chronicles the meaning and impact of Wilson's body of work for a new generation of actors.
On The Record (directed by Kirby Dick and Amy Ziering) already is one of the most controversial documentaries even before its forthcoming premiere. The film centers on Drew Dixon, a music producer who worked with 2Pac, Method Man, and Mary J. Blige, who faces the decision of going public about her rape by one of the industry's most powerful men. The film also expands upon the issue about black women in other professional roles who have been vilified and intimidated for their willingness to speak honestly about the abuses they have suffered as #MeToo victims. Recent news surrounding the documentary, which also include allegations against Russell Simmons, included reports that a proposed Apple distribution deal collapsed after executive producer Oprah Winfrey pulled her support for the film. The directors previously won a Peabody Award for their film The Invisible War, which premiered eight years ago at Sundance, and have won two Emmy Awards as well as being nominated twice for an Academy Award.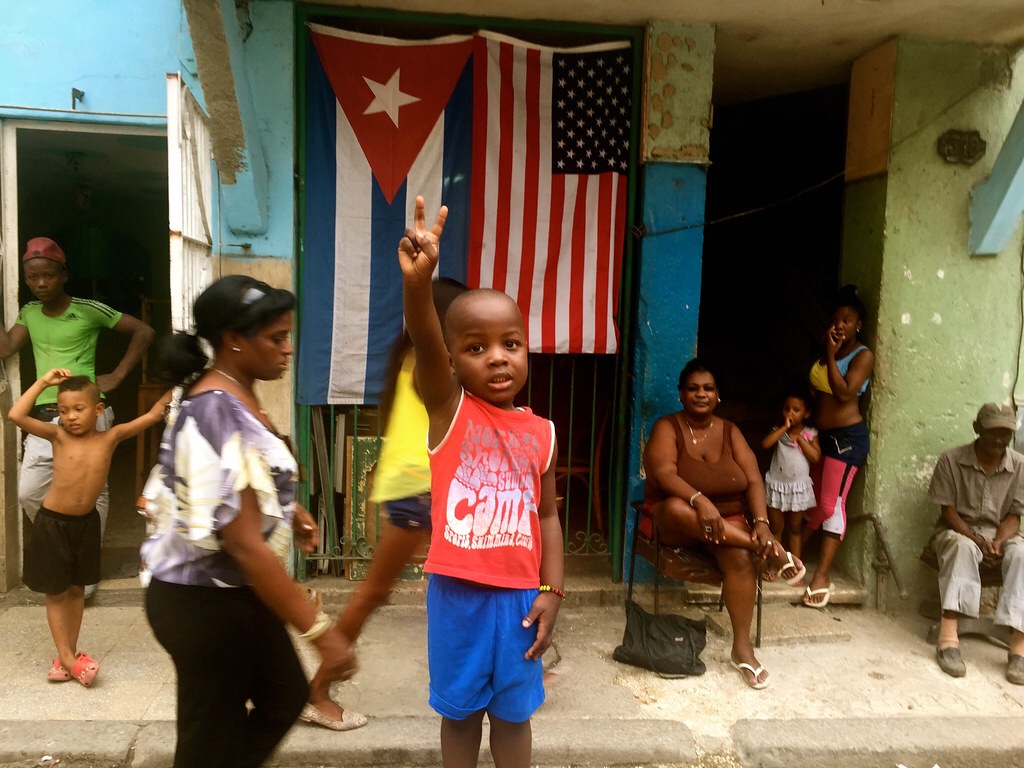 The Glorias (directed by Julie Taymor) is a creative nonfiction chronicle of the life of Gloria Steinem, perhaps one of the nation's most significant political activists as a prominent leader in the women's rights movements. The film features actors portraying Steinem at various stages in her life. Julianne Moore portrays the activist during her middle age and Steinem, 85, plays herself in later years. The cast includes Alicia Vikander, Bette Midler, Janelle Monae, Timothy Hutton and Lorraine Toussaint.
Aggie (directed by Catherine Gund) may be one of the most compelling, delicious documentary takes in social justice presented this year, according to Dreyfous. The central character is the director's mother, Agnes 'Aggie' Gund, who came to a transformative epiphany, leading to her decision to sell Roy Lichtenstein's 1962 pop art painting Masterpiece in 2017 for $165 million, then one of the ten most expensive transactions in art sales ever. With the proceeds, she established the Art for Justice Fund, described as a "de-carceration" fund to reform the nature of the country's mass carceral state.
The film highlights Gund's incredible shift in her worldview, inspired in various ways by her grandchildren and her engagement of reading Michelle Alexander's The New Jim Crow and Bryan Stevenson's Just Mercy and viewing Ava DuVernay's documentary 13th.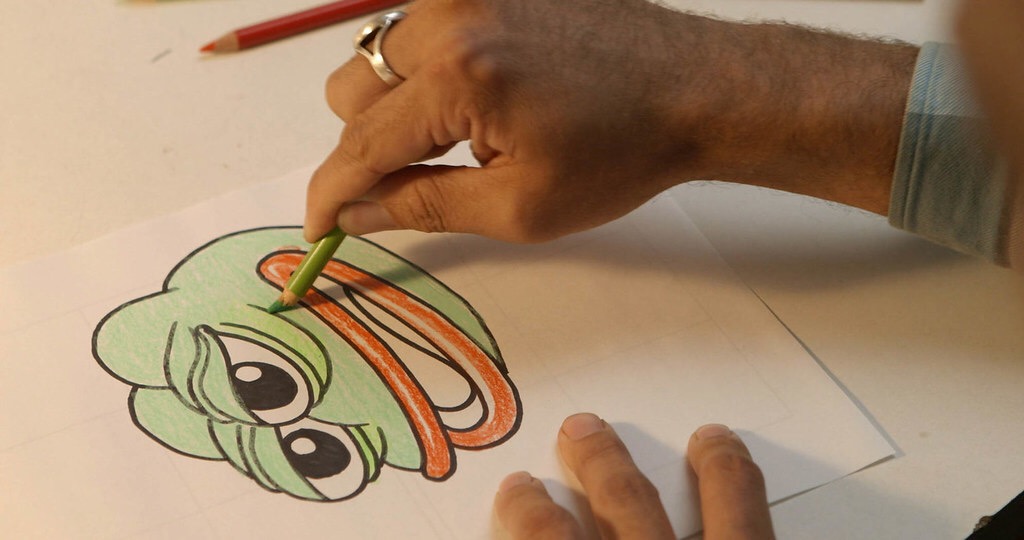 Epicentro (directed by Hubert Sauper) is a multifaceted documentary that compels audiences to see the nation of Cuba in a different perspective, especially in the context of our own frame of perspective. The film invites seeing the nation against the backdrop of the forces and tensions of changes in the geopolitical order, the advent of technologies, the challenges of the climate crisis and the country's experience to make its own intellectual, cultural and social identity. A distinguished filmmaker, Sauper is know for many award-winning projects, including Darwin's Nightmare (2004).
THREE DRAMATIC NARRATIVES WITH UTAH CONNECTIONS:
The Killing Of Two Lovers (directed by Robert Machoian) is a family drama set in a small town, as David and his wife Niki decide to separate and determine if their marriage troubles can be reconciled. The couple have four children (the oldest, a teen daughter and the three younger boys). David, who clearly loves his family, becomes more impatient as he worries if the man his wife is seeing threatens to end the marriage for good. The film was shot in tiny Kanosh (population of 350), nearly two hours south of Provo, and the magnificent mountain backdrop sets up the story's mise-en-scène perfectly.
Machoian, a photography faculty member at Brigham Young University who has had three short films accepted previously in Sundance, is making his feature-length narrative debut. Last year, The Minors, a short which included his sons and his father, won a special jury prize at Sundance.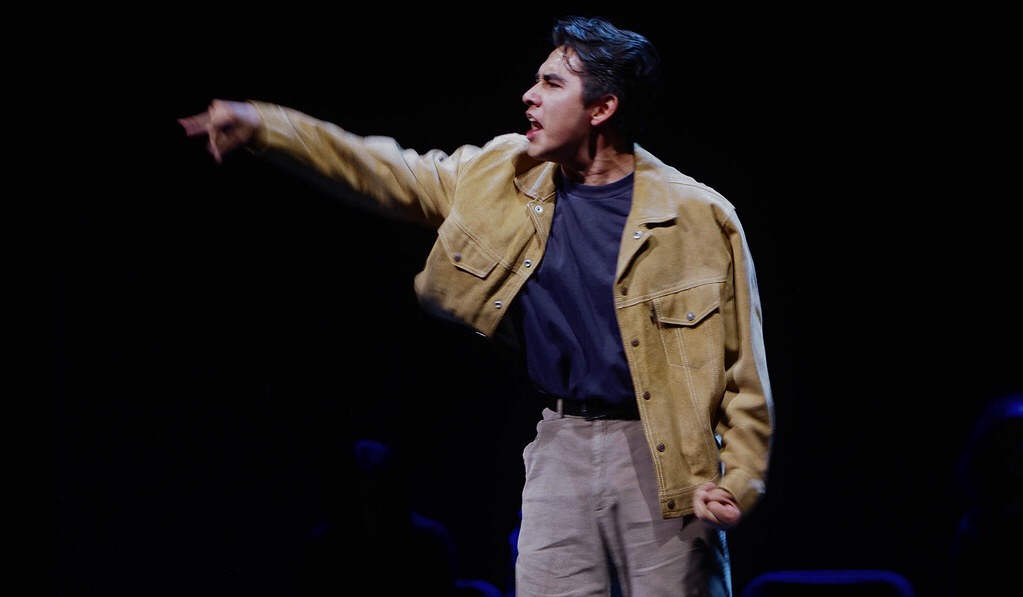 Machoian cast his boys in the film with David being played by Clayne Crawford, executive producer and long-time collaborator with the director, and Niki played by Sepideh Moafi. Machoian also cast his dad as David's father. The crew included film and photography students from Brigham Young University.
Nine Days (directed by Edson Oda), which benefited from the Utah Film Commission's incentive program, is a science fiction narrative, which represents the director's feature-length debut at Sundance. As a man approaches the culmination of his life, he interviews and tests five candidates, who are personifications of souls, over the course of nine days in order to determine which one merits the privilege of being born into the world.
The film was shot in Salt Lake City and near the Knolls recreation area close to the Bonneville Salt Flats. Inspired by the work of various film creatives including Charlie Kaufman and Michel Gondry, Oda, a Japanese-Brazilian director working and living in Los Angeles, completed the screenplay as part of being selected for the Sundance Institute's Screenwriters Lab.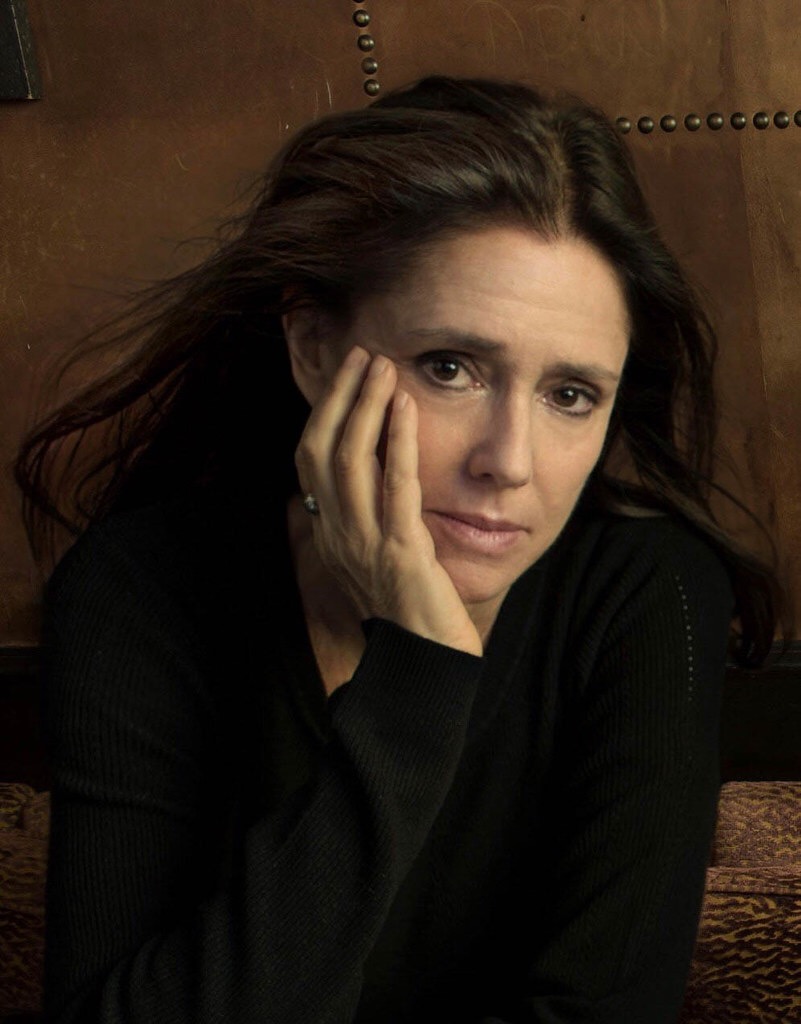 Minari (directed by Lee Isaac Chung), which already has been picked by for domestic distribution by A24, is a film about a Korean family adapting their life as they settle in the Ozarks region in a tiny Arkansas town during the middle of the 1980s. At the center of the story is David, a seven-year-old boy. Chung also grew up on a farm in Lincoln, Arkansas.
A 2004 graduate of The University of Utah master's degree program in film studies, Chung, who earned his undergraduate degree in biology at Yale University, had his first feature film, the Rwandan family drama Munyurangabo, premiere at the 2007 Cannes Film Festival to many positive reviews.
SUNDANCE KIDS
Three feature-length narrative films – a U.S. premiere and two world premiere –comprise this year's Kids section of the Sundance Film Festival. Patrick Hubley, director of programming for the Utah Film Center and curator for Sundance Kids, says he screened more than 50 films for consideration in this year's program. The impetus for the program arose from the center's success with its Tumbleweeds Film Festival for Children and Youth, which will have its ninth annual edition in March. Tumbleweeds, the only Intermountain West film festival dedicated exclusively to kids, will be held for two weekends for the first time ever (March 6-8, March 13-15).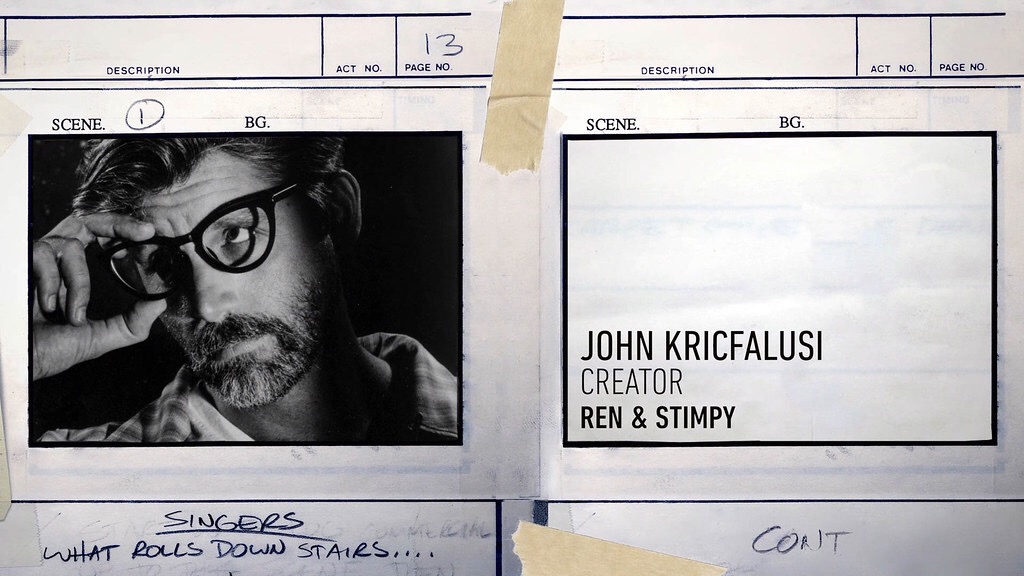 This year's films for Sundance Kids are:
Binti (directed by Frederike Migom), a Belgium film recommended for ages 8 and older, will receive its U.S. premiere at Sundance. Migom, making her feature-length debut, developed the story around Binti, a 12-year-old girl who aspires to find social media fame as a vlogger. While she was born in Belgium, her father, who is of Congolese origin, does not have updated papers to remain in the country. They narrowly escape a police raid at their home and eventually encounter Elias, a boy about the same age, and his mother, who is divorced. The two children become friends as they embark on a project to raise awareness about the okapi in Africa. Binti's dream is to stay in Belgium and for her father to no longer worry about the possibility of being deported.
Migom's film incorporates widely known themes applicable anywhere in the world about the fears of separation in families arising from immigration and divorce. The film has picked up at least 10 awards from major children's film festivals, including Ale Kino! – International Young Audience Film Festival. Binti and her father are played by real-life daughter and father with Congolese origins (Bebel Tshiani Baloji and Baloji).
Come Away (directed by Brenda Chapman) is a unique mashup of the principal characters of Alice and Peter Pan from the stories of Wonderland and Neverland, respectively. In this story, they are siblings who confront a family tragedy and seek to save their families until the end when they are compelled to select their paths for their respective journeys – essentially, the prequels to two of the most popular stories in children's literature. The film is recommended for ages 10 and up.
Timmy Failure: Mistakes Were Made (directed by Tom McCarthy) is an adaptation of the 2013 best-selling book of the same title created by Stephan Pastis, a New York Times cartoonist known for the widely syndicated comic strip Pearls Before Swine. The initial book featuring the boy detective with a polar bear for a sidekick led to several other installments in the series. As Pastis explained, "I wanted to create a character with a big blind spot. And Timmy's is enormous. He is not good at anything he does, and yet he thinks he's the center of the universe. I like working with characters like that. I think I made him a detective because in kids' books, the boy detective is always so smart and clever. I wanted to turn that on its head a little." Hence, the enterprise Timmy and Total, the polar bear associate, operate is named Total Failure, Inc., a Portland detective agency.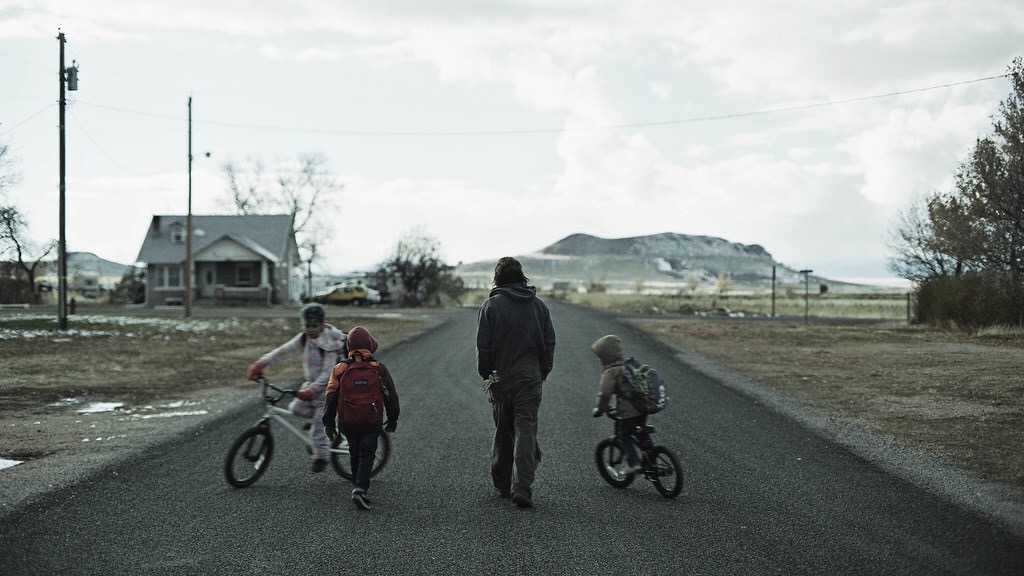 BONUS
In addition, The Utah Review will cover the world premiere of Happy Happy Joy Joy – The Ren and Stimpy Story (directed by Ron Cicero and Kimo Easterwood). The film delves into the creative genesis and success of a pioneering cable television animated series in the early 1990s that became a cult classic for adults, which may have superseded the original intentions as a cartoon for kids' audiences on the Nickelodeon network.
The filmmakers, making their feature-length documentary debut, experienced something similar to what filmmaker Bryan Fogel had in Icarus, the bombshell documentary about an international doping scandal in Olympics sports which premiered at Sundance in 2017 and later went on to win the Academy Award for Best Documentary Feature. Fogel initially set out to explore the options of doping to win an amateur cycling race only to discover that the scientist he was working with was part of a state-sponsored Russian doping program for the country's Olympic athletes.
In Happy Happy Joy Joy, Cicero and Easterwood confront the initially shocking revelations that the cartoon's creator John Kricfalusi had sexual relations with underage women along with other reports of abuse and sexual misconduct. Initially, Kricfalusi had refused to be interviewed on camera for the documentary but then changed his mind. What started initially as a film about the creative process and tensions behind Ren and Stimpy turned into a much larger exploration of the art versus the artist and the damage to what otherwise would have been an extraordinary legacy.
For more information about the films and tickets, see the Sundance festival web pages. And, follow The Utah Review for interviews, features and reviews of these films.