EDITOR'S NOTE: Part I covers a broad overview of the state's film industry and Part II focuses on 16 films with a significant Utah connection that are in the Sundance 2020 slate.
On the eve of the most inclusive and diverse Sundance Film Festival in its history (Jan. 23 – Feb. 2 in Park City, Salt Lake City and the Sundance Mountain Resort), Utah's film industry is punching well above its weight class in terms of opportunities and accomplishments for independent filmmakers, as compared to the state's population of nearly three and a quarter million.
Representing the films that premiered at last year's Sundance, those with a significant Utah connection – whether they included a fiscal sponsorship by the Utah Film Center, featured a Utah-based producer or executive producer (most notably, Geralyn Dreyfous), or were made in the state with the support of the Utah Film Commission, several achieved significant success post-Festival.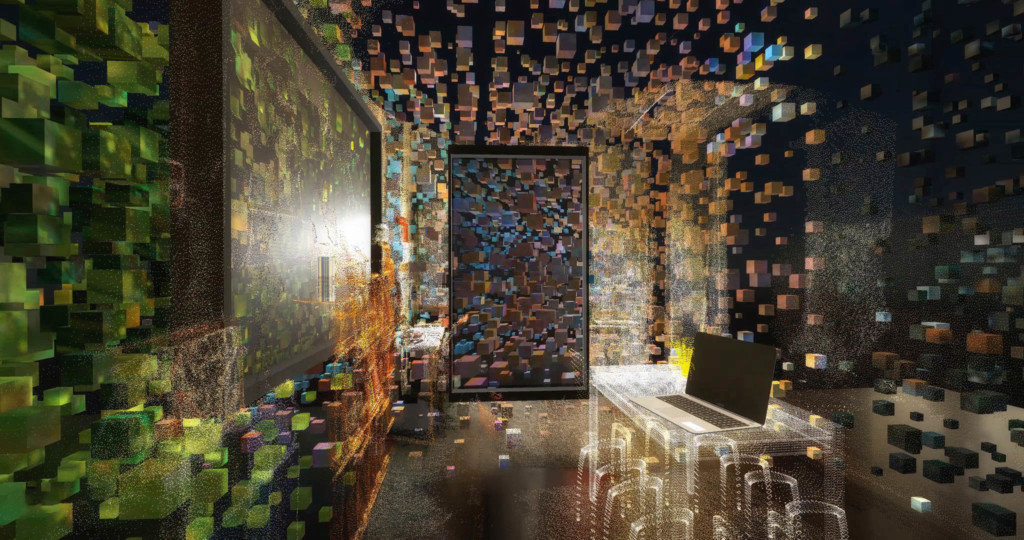 The Great Hack, a documentary directed by Karim Amer and Jehane Noujaim with Dreyfous as producer, is nominated for best documentary honors by BAFTA (British Academy Film Awards). The film documents unquestionably the biggest story of the last several years involving the Cambridge Analytica/Facebook data breach. Jacqueline Olive's debut feature-length documentary Always in Season, about the history of lynchings and the unresolved investigation of a recent murder case, won a special jury prize at Sundance for its "moral urgency." The film was picked up for distribution by Multitude Films for release last fall.
This year, as part of Sundance's New Frontier at The Ray in Park City, Dreyfous is part of a team that is bringing Persuasion Machines with lead artists including Amer and Güvenç Özel, a University of California-Los Angeles lecturer who leads the Özel Office, an interdisciplinary design practice that creates spaces, objects and experiences at the intersection of architecture, technology and media. The installation will be set up as a smart living room incorporating mixed reality and surveillance technologies to demonstrate to audience just how immersive and pervasive the invisible world of data is today. Audiences will experience how smart devices harvest data from their personal devices and how the data then are manifested and leveraged for various uses, many of which will surprise even shock users. The Utah Film Center also is a fiscal sponsor of this project.
Documentary films, which premiered at Sundance last year, about Roy Cohn, Molly Ivins, the 2018 elections of women candidates running for U.S. Congress the first time and elephants and wildlife conservation and preservation all were picked up for distribution as potential indie hits.
A special archival screening (Jan. 30, 5:30 p.m., Egyptian Theatre, Park City) of Born into Brothels, a film that included Dreyfous as one of the producers, is on tap for the festival. The 2004 film, directed by Zana Briski and Ross Kauffman, is a penetrating portrait of children of sex workers living in Calcutta's red light district. It received an Academy Award in 2005 for Documentary Feature after winning the documentary audience award at the 2004 Sundance Film Festival. The film was nearly lost in a fire but has been digitally restored and will be preserved in the Sundance Institute Collection housed at UCLA.
Regarding this year's Sundance, Dreyfous says, "There's a lot of diversity and representation of new realities and new points of view especially about issues that have bubbled up. There are so many fresh perspectives."
There are 16 films with some significant Utah connection on this year's Sundance slate of features, which represents 27 countries and 44 first-time feature filmmakers. Of the 65 films directors representing 56 films in the four major competition categories, 46% are women, 38% are people of color and 12% are LGBTQ+. In the U.S. dramatic competition category, nearly half of the directors are women, nearly one-fourth are from people of color and another one-fourth are from LGBTQ+ filmmakers. There were more than 15,100 submissions, including 3,853 feature-length film entries.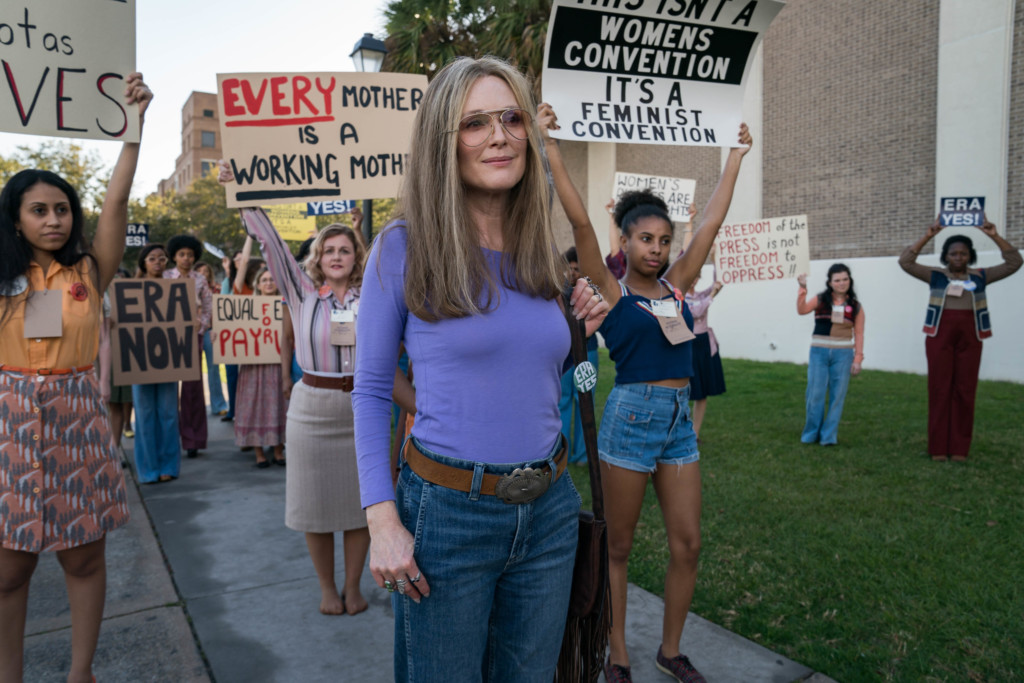 The festival's economic impact remains enormous, as last year's festival generated $182.5 million in economic activity in Utah and supported 3,052 local jobs.
Seven film documentaries include Utah Film Center fiscal sponsorship (discussed in Part II), as well as a unique creative nonfiction take on the life of Gloria Steinem; three others include credits as producer or executive producer (Geralyn Dreyfous or Impact Partner Films); two films were made in Utah with the support of the Utah Film Commission; three films that comprise this year's Sundance Kids slate (curated by Patrick Hubley, executive director of the Utah Film Center and watch The Utah Review throughout Sundance for features about these films) and a feature-length dramatic film (Minari) by Lee Isaac Chung, who received his master's degree in film studies at The University of Utah.
UTAH'S INTEGRATED NETWORKS IN FILM INDUSTRY
Since last year's Sundance, Utah's independent filmmaking network has expanded in many locations and in other venues, including the Utah Film Commission, the Utah Film Center, Spy Hop Productions and other entities, with the support of the Salt Lake City Public Library and Visit Salt Lake.
The Utah Film Commission's momentum is percolating at a strong pace. For example, last year, Nine Days, a narrative sci-fi feature which will premiere at this year's Sundance in the U.S. Dramatic category competition, was supported by the commission's Motion Picture Incentive Program (MBIP), which offers a tax credit of between 20 percent and 25 percent where at least $500,000 is spent to make a film. Production began in July with a cast featuring Bill Skarsgård (It, Allegiant), Zazie Beetz (Atlanta, Deadpool 2) and Winston Duke (Black Panther, Avengers: Infinity War) with writer/director. Edson Oda, who directed the film and wrote the screenplay, attended Sundance Institute's 2018 Screenwriters Lab to advance this project.

Nine Days was shot last June and August, encompassing 24 days of principal photography and nine days of B-unit filming, in Salt Lake City as well as the Knolls recreation area near the Bonneville Salt Flats, more than 80 miles west of the city.
"It was a perfect location to construct a home in a desert-like landscape for the film," says Jason Michael Berman, producer and president of Mandalay Pictures. "Utah was phenomenal for all of our purposes, including the tax credit, the availability of professional production crews, its proximity to Los Angeles, and the fact that Edson [Oda] had developed the script through the Sundance screenwriters' lab." For Berman, this is the seventh project that has been accepted into Sundance since 2010 and he considers this his personal favorite.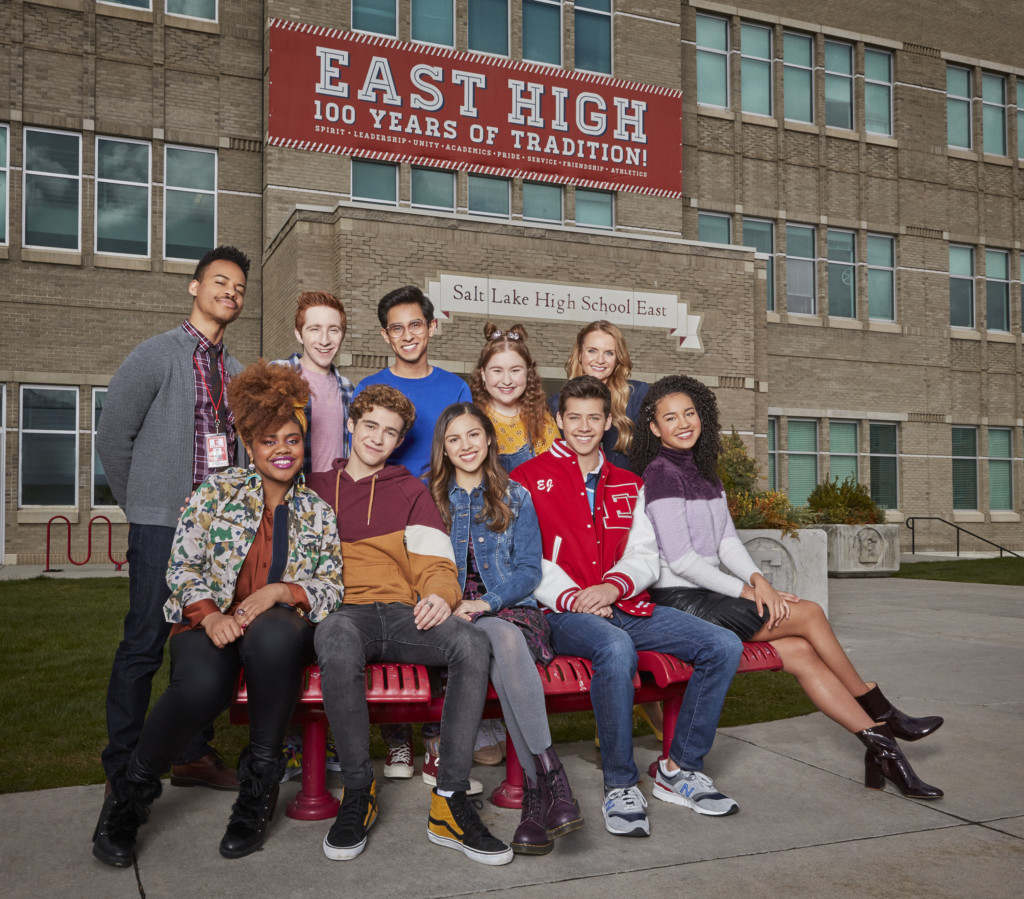 The pace of announcements of film incentive projects from the Utah Film Commission has accelerated recently. Less than two weeks ago, four new productions were approved for state film incentives, generating an estimated economic impact of approximately $9.7 million and creating more than 275 local jobs. They include the narrative series 9 Years to Neptune with co-directors Tyler McKellar and Greg Kiefer, which will feature talented puppeteers in Utah as a collaborative effort with Utah-based Cosmic Pictures. The series will be broadcast on BYU TV. Another is a $1.2 million yet-to-be-titled documentary project, directed by Tyler Measom (Sons Of Perdition) and Napoleon Dynamite's Jared Hess.
"Utah is definitely on the radar for independent filmmakers, wherever they are. Producers and directors return regularly to the state and we have ongoing projects that are spreading the word about what we have to offer," says Virginia Pearce, who heads up the Utah Film Commission.
Late last year, the commission also announced four new productions for state film incentives, generating an estimated economic impact of approximately $25.8 million and creating more than 280 local jobs. As in 2019, some of the greatest economic impact is being realized through television productions for Disney+, Paramount Network, Hallmark Channel's popular offerings of Christmas telefilms and Lifetime. One of the projects announced earlier this month is the third season for the popular CW series The Outpost, with production based in Springville. The crew, expected to spend an estimated $1.5 million in the state, will begin shooting in March.
Some of broadcast cable's most widely watched series are being shot in Utah. This includes the second season of Disney+'s popular High School Musical: The Musical: The Series, which will resume production in Salt Lake City next month. The MBIP incentives means that the production crew will spend more than $24 million in the state. Paramount Network's series Yellowstone, which stars Academy Award winner Kevin Costner, decided to return to Utah for the third season, after filming the first two in locations covering six counties. One of the most widely watched cable series, Yellowstone latest round of incentives will translate to spending an estimated $27.7 million in the state and hiring 320 local cast and crew.
Another MBIP project is Wireless, starring Tye Sheridan (Ready Player One, X-Men: Apocalypse), with production shooting in locations based in Salt Lake and Weber counties. The estimated spending benefiting the state will bring in $1.3 million.
Not only do the incentives ensure opportunities for Utah-based film production and technical professionals to build their career portfolios, they also provide a platform for locally based directors to make their own films. Earning support from the commission's Community Film Incentive Program (CFIP), which benefits emerging filmmakers, Nick Jensen, a Utah native, is making All Hallows Day Eve, a horror film featuring his screenplay. CFIP initiatives cover films with production budgets ranging from $20,000 to $50,0000. Jensen's production, with location shooting in Davis County, is expected to bring in $66,000 in spending for the state's benefit.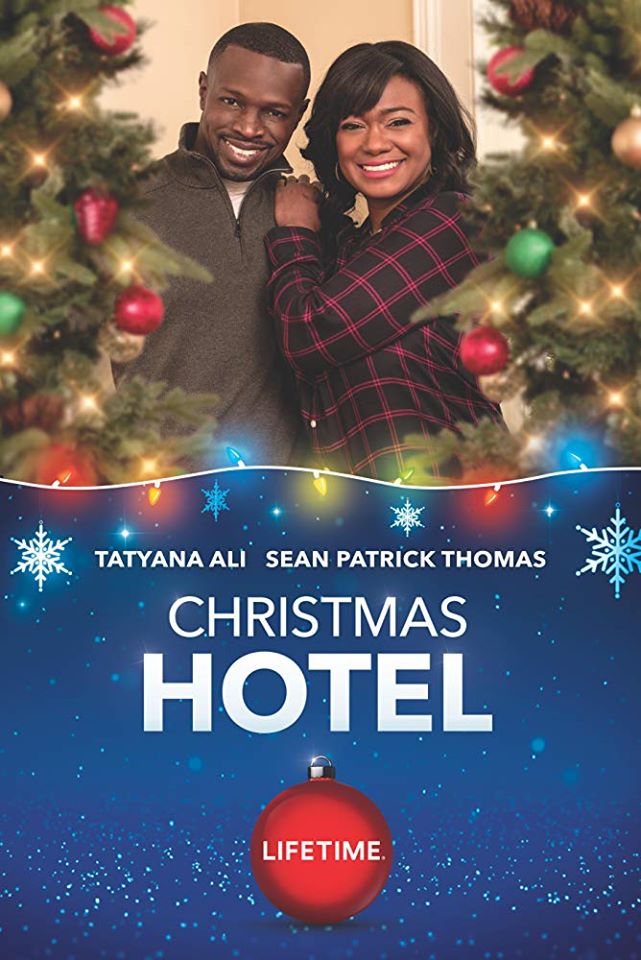 Another CFIP project is Rocketboy, a documentary produced by Karina Orton and directed by Allyse Clegg, highlighting the efforts of Steve Heller and Riley Meik as they prepare for their first commercial rocket launch from Utah-based Sugarhouse Aerospace. Production, which will include local spending of approximately $47,000, will start in the spring with locations in Salt Lake and Utah Counties. Likewise, the locally based project Dreamland, intended as a multi-part series, received CFIP incentives, with an estimate $400,000 in spending impact for its production.
In 2018, the Utah Film Commission expanded opportunities for Utah filmmakers with the Next Level Program, designated for film projects ranging from $500 to $20,000 in costs. The first three rounds of applications have generated a strong, competitive pool. Filmmakers can earmark the $2,000 grants to augment costs at any phase of the production process, whether it is for pre-production and development, principal photography, or post-production for distribution and for film festival submission fees and travel expenses. The grants augment other funding sources for filmmakers, especially as they consider their options for raising monies on the strength of such awards acknowledging the legitimate endorsements of their creative efforts.
In addition to the funding, recipients receive a one-year membership at the Utah Film Center's Artist Foundry along with access to Sundance Institute's Co//ab Artist Network.
Among the most recent Next Level Program recipients is Joshua Ligairi, a documentary filmmaker who co-directed and co-produced the 2009 film Cleanflix which premiered at the Toronto International Film Festival. Ligairi, a Utah Valley University graduate with a diverse portfolio of credits as director, assistant director and consulting producer, is in the post-production phase of the feature-length documentary Northern Light about indigenous communities in Alaska's interior region.
Ligairi, who is focusing on new projects connected to his Pacific Islander heritage, received the grant for pre-production work on Owyhee. As he explained in a profile published by the Utah Film Commission, the film highlights the true story about three men, members of the Kanaka Maoli (Native Hawaiians) group, who were found dead after they had traveled to North America in the early 1800s to work in the fur trapping trade. Ligairi ties the story of the unsolved murder to contemporary issues that Pacific Islanders confront.
Marking its presence at Sundance as a celebration of the extent of Utah connections to the festival, the Utah Film Center will hold a fundraising gala at the Kimball Art Center in Park City on Jan. 31, beginning at 7 p.m.
OPPORTUNITIES FOR INDEPENDENT FILMMAKERS COVER ALL AGES
Utah's independent filmmakers, especially in documentaries, are carving major paths. Andrew James, who co-directed and co-produced Cleanflix with Ligairi, will see his documentary Street Fighting Men, which focused on the stories of three men living in Detroit's Jefferson-Chalmers neighborhood, soon to be released by First Run Features. Meanwhile, a short documentary companion piece Community Patrol continued to accumulate awards and honors in 2019, including online features with The Atlantic magazine, NoBudge, and Aeon.
Cole Sax, a Utah filmmaker who produced the award-winning documentary show Far from Home about the Olympic aspirations of six athletes, directed the short documentary Second Sight which highlights the efforts of ophthamologists in the Philippines to treat patients with cataracts. The film amplified the mission of SEE International in more than 40 countries, offering clinics and surgeries to patients who now have access to critical health care services so they can regain their sight.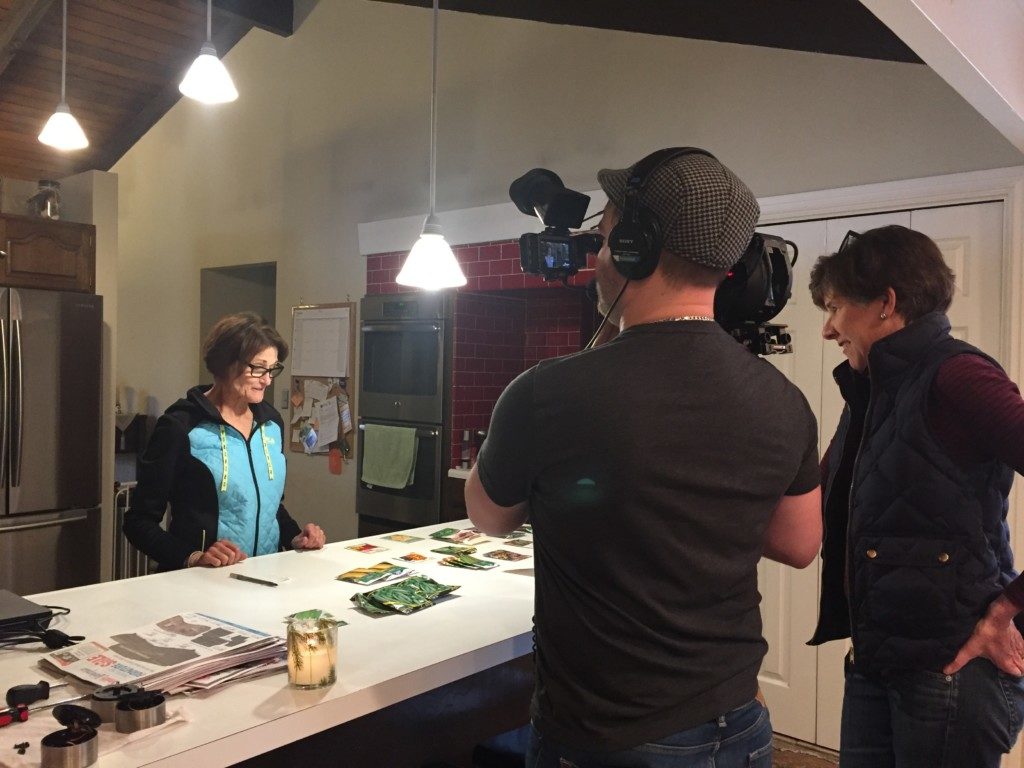 Jenny MacKenzie, whose documentary Quiet Heroes about the pioneering efforts of two women as the first health care professionals for AIDS patients in the 1980s premiered at Sundance in 2018, completed However Long, a film about Utah metastatic breast cancer patients in group therapy.
This year at Sundance also brings a Utah filmmaker into the spotlight for feature-length dramatic narrative films. Robert Machoian, who has had three short films accepted at Sundance including The Minors, which won a special jury prize at the 2019 festival, will have The Killing of Two Lovers premiere in the NEXT category, which highlights unique storytelling approaches. A faculty member in Brigham Young University's photography discipline, Machoian directed and wrote the story, which is set in rural Utah and was filmed in the small town of Kanosh.
Machoian's short film along with several other Sundance shorts also screened last summer at the Utah Arts Festival's annual Fear No Film program. Next to Sundance's short film offerings, Fear No Film, curated by Derek Mellus of the Utah Film Commission, is the most extensive international event for such films. Among the 88 screened last summer were El Desierto, directed by Carly and Jared Jakins, which took the Fear No Film grand jury prize as well as honors as the Utah Short Film of the Year in the professional division.
Likewise, Spy Hop Productions continues to cultivate a growing number of young filmmakers with its award-winning PitchNic program, where more than 95 percent of the films produced have gone to juried film festivals in the U.S. and elsewhere. In 2002, Spy Hop developed its Reel Stories program in partnership with the Sundance Institute.
Many Spy Hop alumni from the organization's film programs have advanced to major industry careers. Erika Cohn, who was a student in the 2005-2006 term, has won Peabody and Emmy awards for her work in documentaries. She directed and produced The Judge, which premiered at the Toronto International Film Festival in 2017 and co-directed and produced In Football We Trust, which premiered in 2015 at Sundance and Belly of the Beast, a film about four women and the injustices they encounter in exercising their reproductive rights.
Spy Hop's Phase 2 Productions component operates as a social enterprise video production company with all revenue supporting Spy Hop's programs. Led by Colby Bryson and Alec Lyons, Phase 2 has produced scores of projects for nearly three dozen clients including all of the media pieces featured in Nature All Around Us, one of the current exhibitions at the Natural History Museum of Art.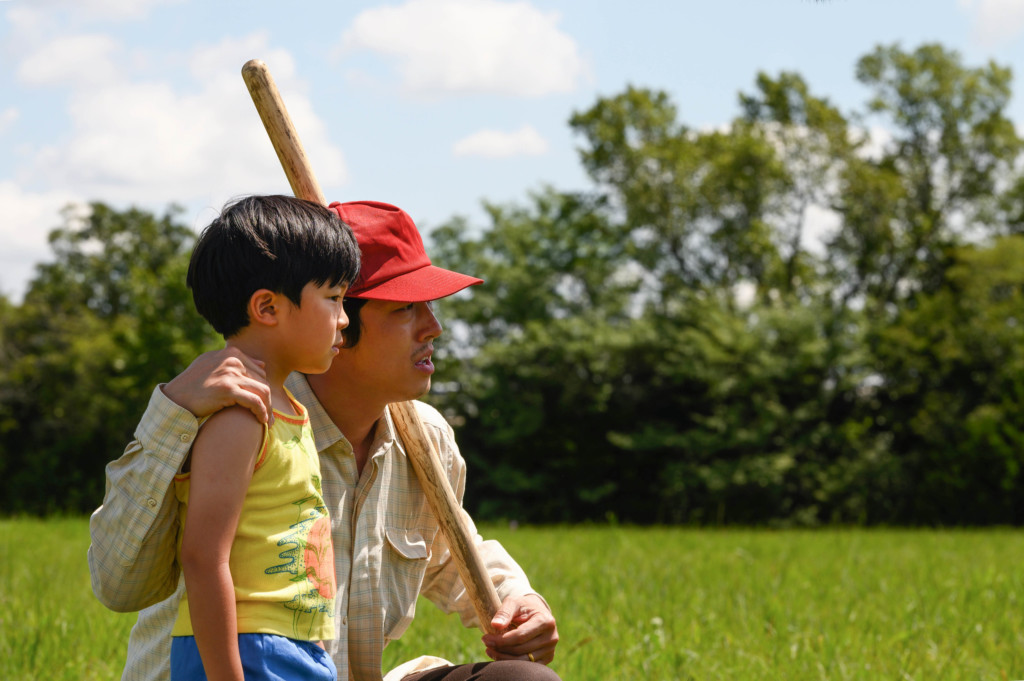 Now in its 21st year, Spy Hop will open its new quarters in the city's Central Ninth neighborhood later this year. And, just recently, it was one of 10 recipients for the latest round of Lewis Prize for Music awards, receiving $25,000 awards.
Since 2018, when the Utah Film Center established the Artist Foundry, local independent filmmakers have developed numerous projects. Just two days after Sundance ends this year, the Artist Foundry will present a free, public program at the Salt Lake City Public Library (Feb. 4, 7 p.m.), featuring work by resident filmmakers. The program will comprise four trailers from upcoming feature-length projects and five short films.
The Salt Lake City Public Library, one of the venues for screenings of Sundance films, continues to make a multi-pronged imprint in the local film culture as well as add to the efforts of strengthening the local area's already solid reputation for film literacy. It hoses regular screenings weekly for the Utah Film Center and has become a major venue for the annual Tumbleweeds Kids Film Festival and the Utah Arts Festival's Fear No Film program. Indeed, it is offerings like these that make the downtown City Library the 11th most popular destination for Utah tourists and visitors, as compiled by TripAdvisor.com. Peter Bromberg, the library's executive director, says "The values of Sundance exist in our community at the library, especially as we celebrate intellectual freedom and the opportunity for internationally known filmmakers to share their work here."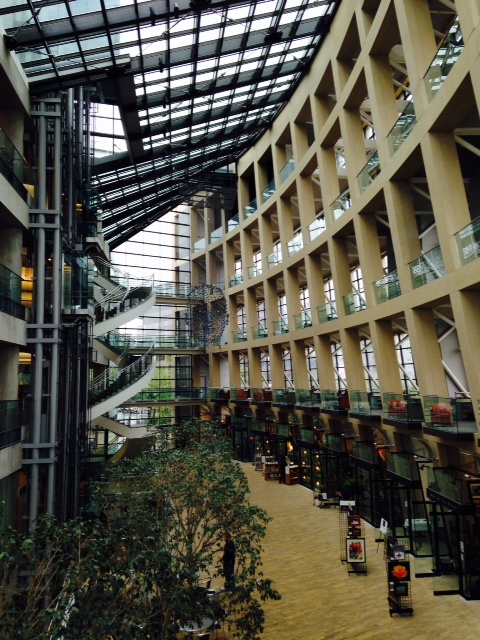 He also says the access to engaging with film goes well beyond the opportunities for viewing. In the last quarter of 2019 alone, more than 235,000 DVDs were checked out by patrons. The library is now fully equipped to help patrons make and edit their own films as well as record music and sound or produce podcasts. The library's creative lab includes professional quality cameras, video and sound editing software, green screens – all available for free to card-holding patrons.
For kids, the Stop Motion Animation Series in the library's Tinker Lab allows kids to make their own short animated feature, using iPads, props and editing software as provided by staff members. "One day visiting the lab, I noticed a woman in her work uniform that was coveralls who came by the lab during her lunch hour to edit the film she was making," Bromberg recalls.
FILM TOURISM: UTAH AND SALT LAKE CITY
While Sundance is undeniably the event that puts Park City on the center stage for Utah in late January, Salt Lake City has enjoyed a generous supporting role. This is the tenth year that Visit Salt Lake has been a Sundance sponsor. The relationship has fine tuned expectations positively on all fronts. In recent years, the beginning of Sundance has been set for the Thursday after the observance of the Martin Luther King, Jr., holiday. The January holiday weekend typically has been among the most popular for skiers and the shift ensured that everyone's interests could be accommodated for maximizing impact.
Shawn Stinson, director of communications for Visit Salt Lake, says the city now can offer enough amenities for locals to immerse themselves in the Sundance experience on a level comparable to what they might have in Park City. Last year, more than 122,000 people attended Sundance, with people coming from 48 states and 35 other countries.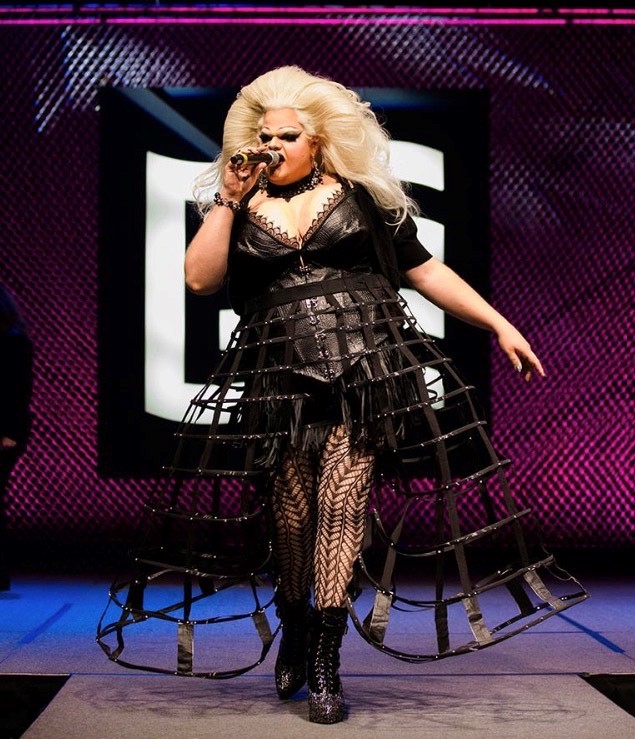 The city will host Sundance screening venues at the City Library, the Rose Wagner Center for Performing Arts, the Salt Lake Film Society's venues of the Broadway Cinemas and Tower Theatre, and The Grand Theatre at 1575 South State Street. SLC screenings typically comprise 80% locals and 20% tourists.
Festival lounges in downtown Salt Lake City also will enhance the experience not just for Sundance visitors but even for those who are not attending festival screenings. In 2020, Visit Salt Lake is adding the Queer Lounge on Main Street in downtown at The Daily, which will feature live music, drag shows, performance poetry and trivia daily, starting at 6:30 p.m. Festival mainstays return, including Copper Common in downtown near the Broadway Cinemas and the City Library and the East Liberty Tap House near Tower Theatre and the 9th and 9th neighborhood. Local musicians will perform daily at 7 and 10 p.m. from Friday, Jan. 24, through Saturday, Feb. 1. "We have organized the lounges as ideal settings to continue the discussions about any of the films people are seeing at the festival, while enjoying food, drinks and live entertainment," Stinson adds. While seating is limited, there are no entrance fees and the lounges are open to the public.
"With the growth in Salt Lake's role in Sundance, we've felt it's critical to continually enhance the Festival experience, be it before or after a film screening at one of the Lounges or simply relaxing and enjoying some excellent local music in a casual setting," Michael Mack, special projects director for Visit Salt Lake, says in a prepared statement. "It's been exciting to see the growth and success of Sundance here in Salt Lake, and I believe the urban experience offers something completely different, yet complementary, to that of the Park City scene."
For more information about the festival and the films, see the Sundance website.