Thirty years ago, in an issue of The Lancet medical research journal, the results of a 10-year study by researchers at Stanford University and the University of California at Berkeley were published on the effects of group therapy for patients with metastatic breast cancer in terms of their survival rates. They found that those patients who were involved in weekly group therapy lived significantly longer, by an average of nearly 18 months. "The emphasis … was on living as fully as possible," the researchers wrote in their report, "improving communications with family members and doctors, facing and mastering fears about death and dying, and controlling pain and other symptoms." That study has been cited in more than 3,300 research papers and articles.
The centerpiece of However Long, a new documentary directed by Jenny Mackenzie, is a monthly support group for women with metastatic breast cancer at the Huntsman Cancer Institute in Salt Lake City, led by Lisa Gauchay, a social worker who lost her mother to cancer. Filmed over a two-year period, the documentary follows four of the group's members and provides a compelling example of the intense, emotional bonding patients experience in the group as they accept and share a common dilemma.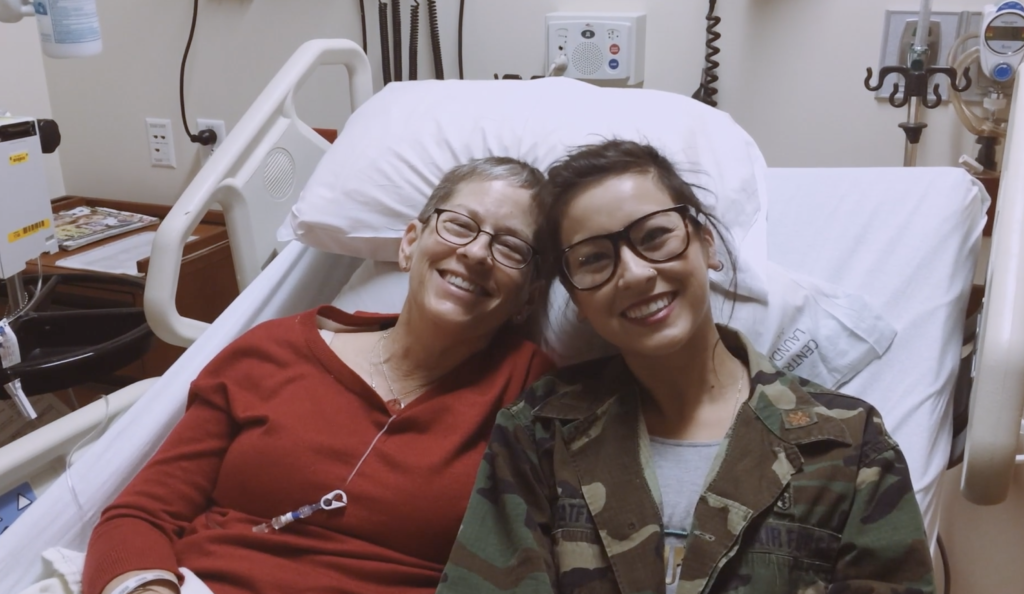 An understated yet powerful exploration of learning how to communicate with loved ones who are suffering with metastatic cancer and their growing sense of estrangement from a once-familiar world, the film will be screened in a free, public program Oct. 9 at 7 p.m. by the Utah Film Center at the Rose Wagner Center for Performing Arts. Mackenzie will participate in a talkback, following the screening. The film's production was supported in part by the center's fiscal sponsorship program.
Of the four patients featured in However Long, only one (Amanda) is still alive but the disease also has spread into her brain, a frequent occurrence for patients with metastatic breast cancer. Mackenzie's empathetic gifts for telling stories related to medicine and serious illness come through clearly. She lost an aunt to metastatic breast cancer and she was a part of the chemotherapy support team for Dr. Barbara Chatfield, a pediatric pulmonologist, who agreed to participate in the film.
With attention currently focused on Breast Cancer Awareness Month, which occurs every October, the film underscores the extraordinary clinical and psychosocial challenges in improving the outlook for patients with metastatic breast cancer, also known as Stage IV of the disease. While five-year survival rates for patients with early stages of the disease are at least 93 percent or higher, the prognosis for more than 154,000 women in Stage IV, at any one time, has barely moved in recent years. At best, their median five-year survival rate is just 36 percent and approximately 40,000 patients die annually. As a brief reference from the film suggests, Gauchay recalls what a young mother of two children in her thirties who was diagnosed with metastatic breast cancer said: "I am Susan G. Komen's worst nightmare," referring to the most prominent philanthropic institution for breast cancer awareness.
Mackenzie astutely frames the documentary narrative with the epiphany of paying more attention to the research and resource needs for metastatic breast cancer and similar forms of the disease where survival rates are even lower. Her passion is evident as it was in her previous films dealing with various aspects of health care. For example, Mackenzie won a daytime Emmy for Quiet Heroes, a 2018 documentary about Dr. Kristen Ries and Maggie Snyder, who were the only healthcare providers to treat virtually every AIDS patient case in Utah for much of the 1980s. The film premiered at Sundance.
However Long builds emotional tension effectively, even as the inevitable circumstances take over in each patient's life. Lisa and her partner (Elaine) have enjoyed a full life of adventures, recreation and travels. Cancer has changed Lisa's perspective, as she plans for her remaining days. Their romantic relationship has been redefined as close friends but Elaine also remains with Lisa, supporting her care and enjoying activities whenever Lisa's strength allows it. Barb, a physician who has three daughters of college age, sees her cancer experience as realigning her perspective about her own 'bedside manner' with her patients. Her most urgent desire is to be present for at least one wedding in her family.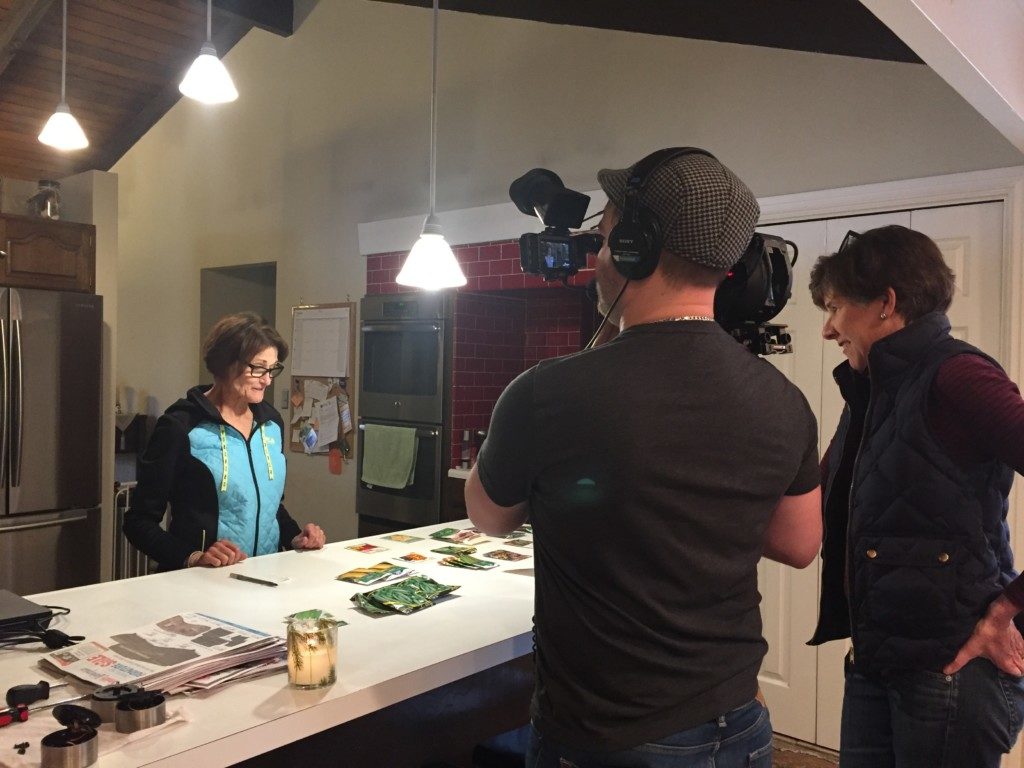 Patty, a hair stylist and the mother of a daughter who is a young adult, continues to work as long as possible. She talks openly with her daughter about the prognosis. Amanda, a self-described 'spicy' Mormon and the mother of three young children, constantly wonders about how open she should be in communicating with her children about her feelings. We see Amanda, who has survived the disease the longest among the individuals featured in the film, clipping obituaries of those who have died from cancer. Upfront and resilient, she has written her own obituary and has planned her funeral but she also continues with the routine of being a mother who runs the household. This includes driving lessons with her teenage son.
The connecting point, of course, is the group that Gauchay leads and which creates a unique sense of sisterhood among the patients, including the four women. "Gauchay is a fascinating social worker to observe," Mackenzie says in an interview with The Utah Review. "She knows how to remove the fear of talking about end-of-life issues."
When Gauchay and Dr. Saundra Buys, the oncologist for the breast cancer team, organized the group, no one signed up to participate. They tried a more direct, personal approach and the group soon became precisely the communication outlet the patients found most useful. Gauchay has impressive natural communication instincts. She explains that she meets these women, who have had extraordinary and fulfilling experiences throughout their lives, for the first time near the end of their days when they are experiencing the most adverse conditions and are at their weakest and most vulnerable. As Lisa, one of the patients featured, says, cancer has brought out the best and worst in herself.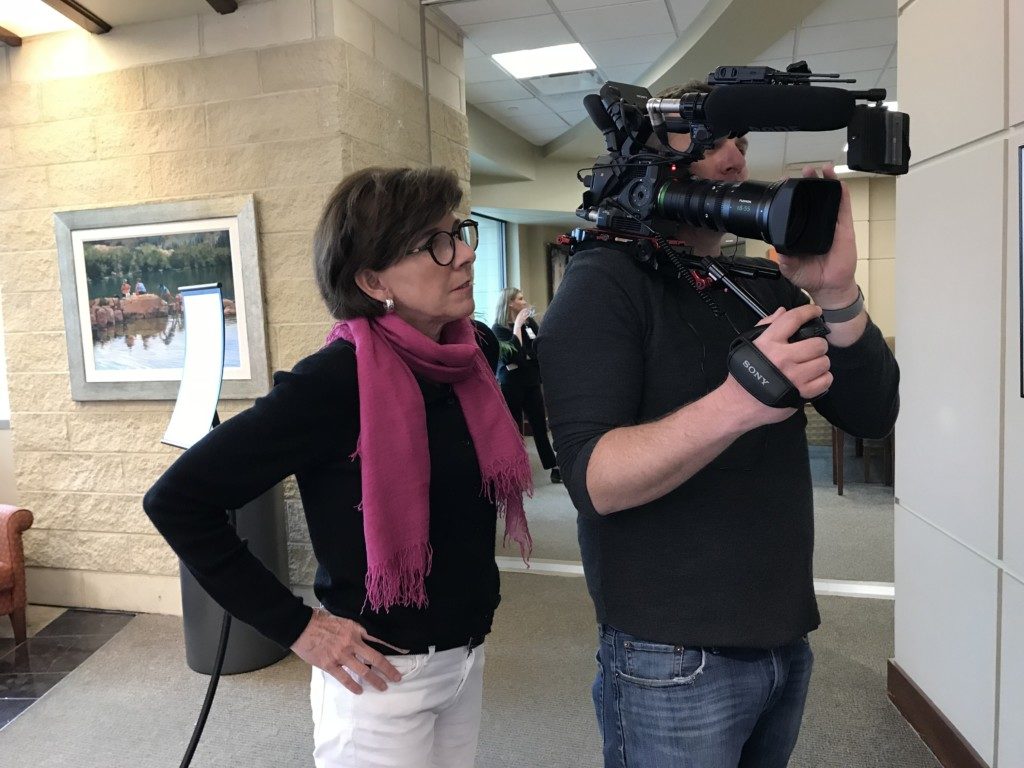 The determined sense of ownership the women take in the group is undeniable. Lisa, whom we see becoming frail and gaunt progressively throughout the film, attends a session just five days before her death. Patty shares the news that she has decided to go into hospice. Gauchay guides the women through an unexpectedly empowering phase that gives them the meaningful outlet of confronting the social alienation – "the narrowing" of the world and their interests, as described in the film – that gradually distances cancer patients from their loved ones who are as anxious as they are well intentioned.
While it is not the world premiere, the Utah Film Center screening will be the first opportunity for families and friends of the women featured in the documentary to see it. The film premiered recently at Doc Utah International Film Festival. It also has been accepted for the Heartland International Film Festival, which opens next week in Indianapolis.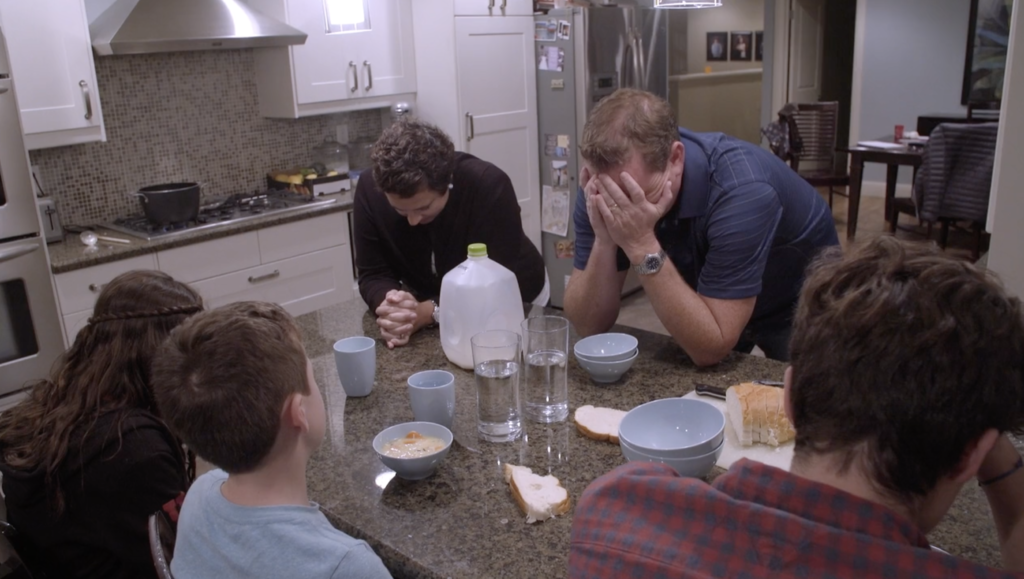 The film is a strong statement about knowing how to communicate sincerely with terminally ill patients not just for the sake of families but also for physicians, oncologists and other members of a patient's healthcare team. Mackenzie recalls what Barb, who had a distinguished career as a physician and researcher, says about being a Stage IV cancer patient: "we are the failures of medicine." When the rough cut of the film was ready, Dr. Buys encouraged all of her fellow oncologists on rotation to make time to view the documentary. Indeed, the film should be a valuable resource in any medical ethics or communications course.
Joining Mackenzie on the creative team were producers Scott Thornton, who edited the film, and Marissa Lila. Music was scored by Nami Melumad. Sabi Lowder is education and outreach coordinator. As customary with Mackenzie's films, a discussion guide has been created to augment the film. The production crew includes familiar names, such as independent Utah-based filmmaker Torben Bernhard.