EDITOR'S NOTE: Thomas Dugrosprez wrote the review and Les Roka added interview and background notes to the feature.
As the U.S. faced the overturning of Roe v. Wade on June 24, 2022, the role of health care and reproductive rights workers and activists became instantly criminalized, in a country where 1 out of 4 women are estimated to undergo an abortion in their lifetime.
Premiering at Sundance, Plan C documents the work of the women expanding access to medical abortion under the leadership of Francine Coeytaux, a women's health advocate and public health specialist. When clinics closed during the 2020 pandemic, Coeytaux and members of the Plan C grassroots movement decided not only to become the first medical providers to mail pills to patients in the U.S. but also to drive to rural areas in unmarked vans where women could receive medical help.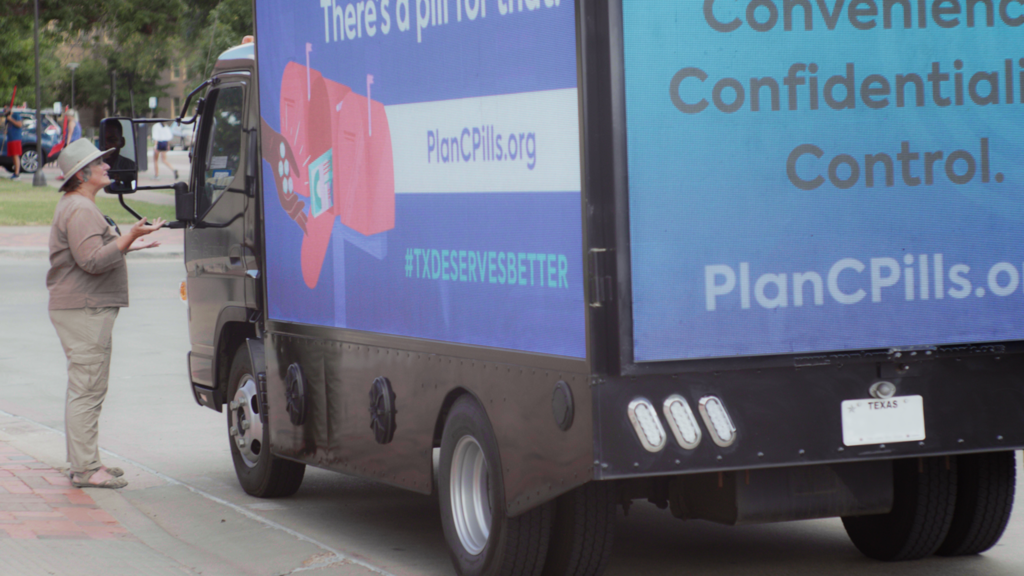 Tracy Droz Tragos, Plan C director, paints a vivid picture of their work throughout the pandemic up through the end of 2022 when the Food and Drug Administration authorized that the pills — known clinically as RU486 or Mifepristone, and when used in conjunction with Misoprostol, it safely and effectively ends a pregnancy up to 12 weeks. The footage highlights the tension and resolve of her subjects through shots of trembling hands and stolen glances over one's shoulder. One striking shot of patients running to and from the activist's unmarked van on parking lots appears to resemble a spy movie, with danger always lurking nearby for the women seeking the pills.
Plan C does play like a thriller, thanks to the sharp cadence of editing of Meredith Rathiel Perry (with additional editing provided by Beth Kearsley). There is a constant, lingering sense of danger, as the film's subjects detail the formidable risks, threats and safety precautions associated with providing access to the pill. Most communications with patients take place online, or by text messages, activity that now could be considered as probable cause for criminal charges and prosecution in states that have legislated the most stringent bans on abortions. There is a haunting tone that lingers after calls from women who need urgent access while doctors try their best to comfort and guide them while navigating legal hazards that have cropped up with alarming frequency, As Coeytaux reminds everyone, they must always stay one step ahead.
There are many adversaries to Plan C's grassroots movement, from politicians to pro-life activists camping in front of clinics. But, in a post-pandemic world, an unusual, more insidious evil has revealed its face — shame-inducing denunciation. One subject's story is particularly harrowing, as she recalls suffering from violent cramps during pregnancy and fearing a miscarriage. The fear threatens to overwhelm her. In some states, she could be accused of allegedly undergoing an abortion that went wrong. Perhaps, even a partner, who would drive her to the hospital, would face charges of aiding and abetting the person. The overturning of Roe v. Wade didn't just ban abortions, it created a gravely more pernicious environment of fear and distrust where women could be arrested, tried and jailed for murder when trying to ensure safe care for their own well-being.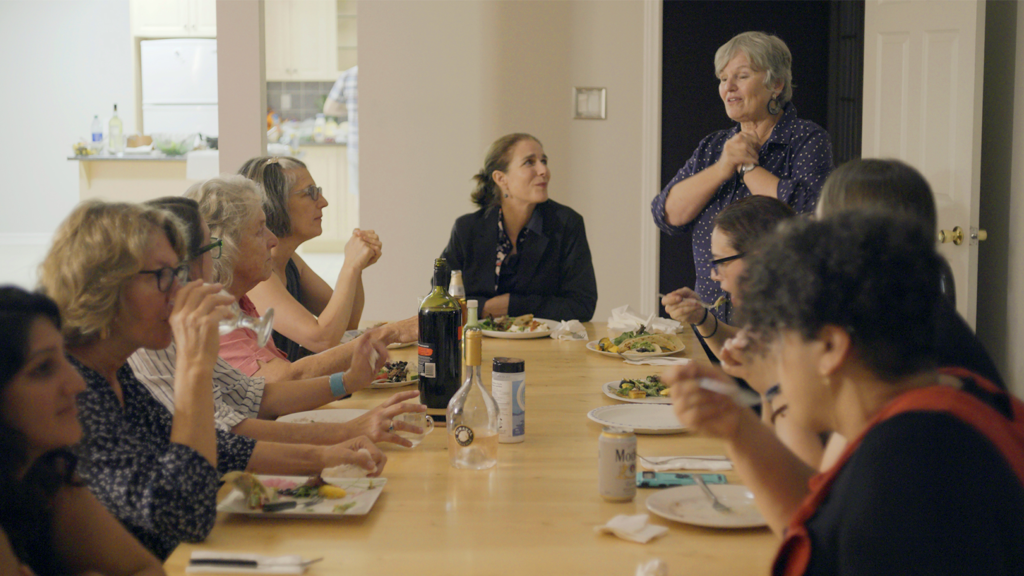 Plan C shares a comprehensive look at the broad spectrum of women affected by the U.S. Supreme Court decision to overturn Roe v. Wade. Loretta J. Ross, scholar and activist, rightly reminds us that when Planned Parenthood started, support did come from prominent Republicans including President George Herbert Walker Bush, as it mostly focused on poorer communities heavily populated with Blacks and other minorities. The attitude shift about the organization's mission occurred, as its services became mainstream and made available as well to white women in more affluent suburban communities, where patriarchal sentiments and those advocating for white nationalism took deeper roots, especially among middle and upper class white families.
In the film, the point is emphasized about how the disparity of access has been magnified for women living in more remote and rural areas, where immediate access and emergency services are not readily available. The poorer women are, the more vulnerable they are to not gaining timely access to health care. One emotionally charged scene portrays such a struggle, as some activists attempt to find an ideal safe spot to park their van so that women in need can gain access. Physicians and their teams work from a large map where a red marker represents a call for help, in the hopes of solving the problem for a woman who might not be able to reach the destination. The profound sense of humanity permeating through the footage is gripping and heart touching but the advocates' pragmatic and resolute mindset keeps Plan C from descending into a sense of hopelessness and instead becomes a statement of resilience.
In an interview with The Utah Review, Tragos says that the documentary evolved from a climate and tone dominated by fear to one of resilience and hope, especially after meeting Coeytaux in 2018. "This was right after Brett Kavanaugh's Supreme Court confirmation and I realized that Roe v. Wade might be overturned. When I met Francine [Coeytaux], I was just blown away by what she had built and finding many wonderful people who were working, supporting and uplifting in overcoming the gauntlet and providing access to the pill. Before, I thought that the idea of delivering the pill to the door was possible in my lifetime."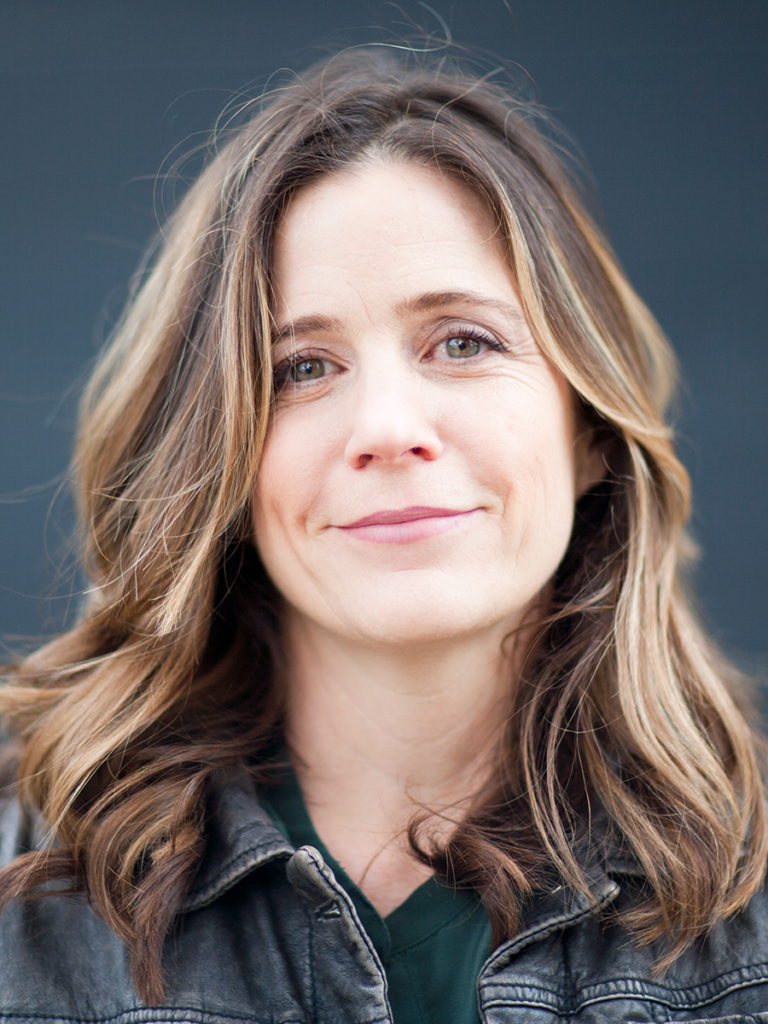 Tragos adds that when the COVID-19 pandemic happened, everything happened to make that vision of access possible. And, with anti-abortion groups pressing state legislatures to enact laws which would censor and restrict the dissemination of information publicly and even on social media platforms, she says it became imperative to get the film out as quickly as possible to augment the networks that the Plan C organization have built.
Tragos addresses the threats of censorship, especially in the second half of the documentary. Despite attempts by a hardcore minority who want whole restrictions, the fact remains that many Americans support the right to an abortion and access to information and medications such as Plan C as a matter of privacy. When the advance leak of the Supreme Court decision dropped, the fear was immediate. An Oklahoma clinic canceled appointments and shut its doors. Facing the direst of circumstances, some women said they might end their lives if they could not access a safe abortion procedure. But, having the option of the Plan C pill mailed has become the most important way of ensuring discretion and privacy in a landscape changed dramatically by court decisions and the impulsive acts of state lawmakers.
She hopes that those who see the film also will be motivated to contact lawmakers in their respective states to enact shield laws for those seeking access to information about abortion and the Plan C pill. The lack of access to information has produced a good deal of confusion. As Tragos notes, there are still many who confuse the Plan C pill, which has been available for more than two decades and approved by the FDA, with Plan B, which has an emergency contraception purpose.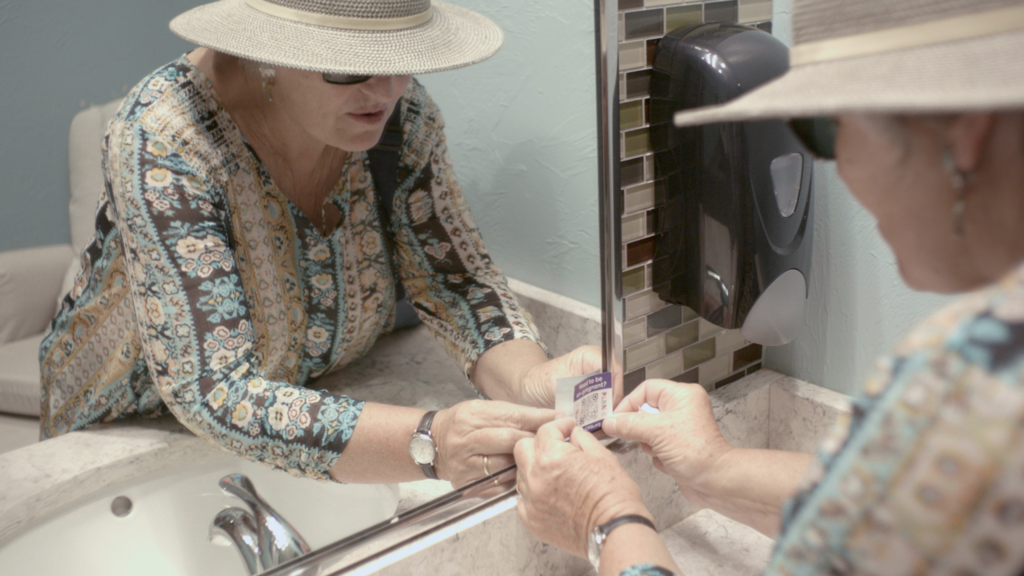 Hope finds many faces in Plan C and Coeytaux perhaps is its most prevalent. She radiates kindness and understanding, from her interactions with her family to her sneaking around a campus figuring out optimal spots for QR-code stickers in restrooms so that women can find discreet access to information. She reminds us, in images periodically bathed in a soft afternoon light, that silence isn't an option. Instead, living is, and unabashedly so. Plan C accomplishes the empathetic challenge of showcasing the counterpoint of the physical isolation of its subjects while engaging in the virtual sorority that the project and struggle have formed.
Ultimately, Plan C is an optimistic documentary. The world may not change overnight but every mail-ordered pill, every sympathetic phone call and every connection in the pipeline of access matter. As the film closes on a group meeting at a meal, the sight of the communal gathering is heartening to viewers.
Tragos was co-director of Rich Hill, which won the U.S. Documentary Grand Jury Prize in 2014 at Sundance. The film also received a fiscal sponsorship from the Utah Film Center.
For more information about festival screenings and tickets, see the Sundance website.