A team of nine teenagers played a large role in crafting the vision for what will be the Intermountain West's first media arts and film festival exclusively for teens.
The TiltShift Festival highlights a slate of five feature-length films selected by nine teen coordinators, along with nearly 40 short films submitted by students between the ages of 13 and 19 and several interactive workshops, including one for teachers.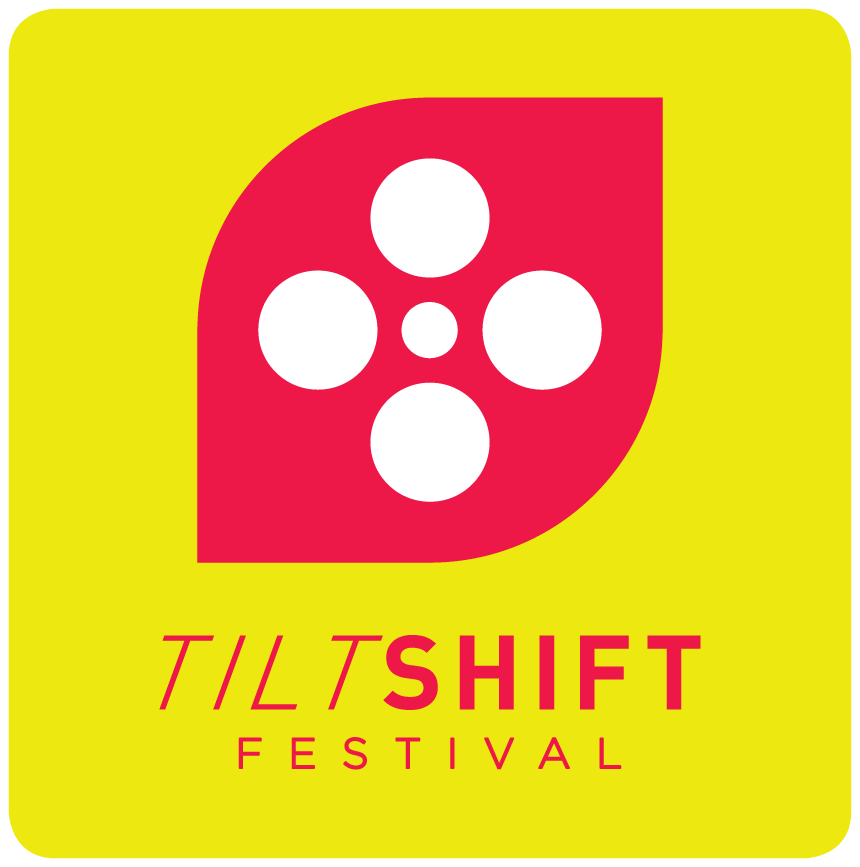 The festival, which runs April 24 to 26, is coordinated by the Utah Film Center, Spy Hop Productions, SchaeferDesign and SHIFT, a locally based enterprise that trains educators with the principles of filmmaking and digital storytelling for the purpose of integrating innovative technology into the classroom. All events are free and will be held in the downtown City Library with the exception of the April 24 short film screenings which will be held at The Leonardo on Library Square (and which require museum admission).
"The students are sophisticated thinkers, and they came up with a program that showcases a clear generational perspective on many social issues and their broader awareness," Patrick Hubley, Utah Film Center's artistic director, explains. "The festival is a meeting of kindred spirits bringing the expertise together of partners who have a lot of experience in working with teens."
Annually, the Utah Film Center offers Tumbleweeds, a film festival geared toward the younger group of students but Hubley says the demand for an event exclusively for teens was more than evident. In its earlier days, starting with the Winter Olympics in 2002, Spy Hop Productions offered the LocoMotion International Film Festival which featured short films by teen directors and producers. After a hiatus, the three groups decided the time was ripe to create a more extensive event that hopefully will become an annual fixture much as how Tumbleweeds has grown.
The feature-length films are intended for youth audiences, some of which were screened at the Sundance Film Festival while others will be receiving their Utah premiere. The films include stories from Denmark, France, Netherlands, United Kingdom and the United States. Several have garnered multiple awards from international film festivals.
Some 40 short films, representing both documentary and fiction treatments, were selected from a pool of more than 350 submissions from teens, including locations as far away as Australia and Iran. Hubley says the organizers were surprised at the volume and diversity of submissions for an inaugural event. Short film screenings are slated for April 24, 6:30 and 8:30 p.m.; April 25, 9:30 a.m., and April 26, 3:30 p.m. In addition, on April 25 at 4 p.m., six filmmakers from the Adobe Youth Voices Film Camp will premiere short films they made during the five weeks of the camp.
"It's a grand experiment, for sure," Josh Samson, one of the major film mentors at Spy Hop Production, explains. "It's definitely giving students in the area another opportunity. At Spy Hop, we have students who start at 15 and they take part in every program experience we can offer them. With TiltShift, they will be able to see the other side of film festivals, especially in how to organize and present ideas."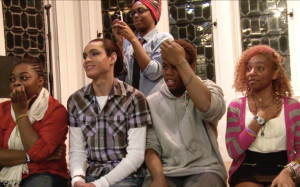 Four 90-minute workshops (two on Saturday; two on Sunday) will be offered for teens focusing on topics such as production design, special effects makeup, tips on creating do-it-yourself film equipment with a limited budget and a how-to session on creating a realistic fight scene without actually causing injuries to actors. A three-hour Saturday workshop for teachers in middle and high school will provide a primer on how to integrate digital media arts and filmmaking into the classroom.
Rick Wray, the co-founder of Spy Hop, adapted the organization's model for youth media and its creative development for a new educational organization originally named the Interactive Digital Education Academy (iDEA), which was founded in 2006. Five years ago, the organization took on its new name SHIFT (Spy Hop Institute for Teachers) and has provided training workshops for more than 2,100 teachers, not only in Utah but also in Seattle and in districts in North Carolina and other areas. "Media literacy is absolutely critical not only for students but also for teachers and approaching this skill set requires a fearless attitude," Wray says.
The films featured for TiltShift include the following:
'Girlhood,' directed by Céline Sciamma (2014, France, 112 mins., in French with English subtitled) – April 25, 6 p.m.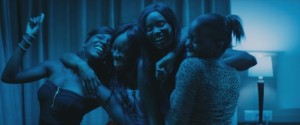 This is an outstanding film, which was screened at this year's Sundance Film Festival, and it resonates with emotional realism and authenticity about a 16-year-old student who lives in a housing project on the outskirts of Paris and is trying to cope with the difficult prospects of her future. Marieme, the main character, is quiet and shy but her grades are poor and the school administrator believes her best prospects would be to go to a vocational school. Meanwhile, at home, because her mother has to work multiple jobs to keep the household going, Marieme is responsible for caring for her younger sister. She also has to contend with an older brother who is clearly abusive. One day, Marieme meets a trio of teenagers who relish their roles as troublemakers and as fashionable, stylish women.
While the contours of the basic storyline are familiar and usually prone to cliché treatments, Sciamma is going for a coming-of-age treatment that definitely should not be lumped in with Richard Linklater's 'Boyhood' film. Here, the film follows Marieme's experimentation with different roles and identities, as she tries to sort out which one will be the most ideal for her. Sciamma is careful not to make judgment calls or to leaven the film with moral lessons. It is a refreshing take that feels right in any language.
'Girlhood' has had an outstanding run on the festival circuit, with five awards and 10 nominations, to date. The awards include honors from the International Cinephile Society Awards, San Sebastián International Film Festival, Stockholm Film Festival and Women Film Critics Circle Awards.
'How to Dance in Ohio,' directed by Alexandra Shiva (2015, United States, 88 mins.) – April 25, 11:30 a.m.
The film (see below for trailer with director), which screened at Sundance, earned the quickest endorsement of the teen coordinators in TiltShift's early planning, Hubley explains. The film, which has been picked up for screening by HBO this fall, follows a Columbus, Ohio group of teenagers and adults who represent various degrees on the spectrum of autism, as they prepare over 12 weeks for the classic rite of passage known as the spring formal dance. While the ratio of men to women who have autism is almost 3:1, Shiva's documentary focuses on three young women (Marideth, Jessica, and Caroline) in a hopeful, well-measured portrayal that resonates with optimism and empathy throughout the film. Take note of the families as well as the bold, spirited guidance of their mentor, Dr. Emilio Amigo, and his family counseling center staff.
'Secrets of War' (Oorlogsgeheimen), directed by Dennis Bots (2014, Netherlands, 95 `mins., in Dutch with English subtitles) – April 25, 2 p.m.
This is the first Utah screening for a solid film that handles two themes with a clear script and by well-directed acting in the three young stars. Set in the 1940s when The Netherlands were occupied by the Nazis, the film focuses on the friendship of two adolescent boys which is tested in various ways, first by the presence of a new classmate, a girl whose real identity and circumstances demand being kept secret, and by the events of the war, in which one's family efforts for the resistance movement also must be kept under wraps. A secret cave provides the unifying setting for both of the film's themes. Bots has won two awards for the film at the Castellinaria International Festival of Young Cinema and the Chicago International Children's Film Festival.
'The Beat Beneath My Feet,' directed by John Williams (2014, United Kingdom, 91 mins.) — April 26, 5:30 p.m.
Although the story is predictable and even a tad cliché, the film benefits significantly from the performances of Luke Perry as a famous musician who has fallen from grace and who has gone in cognito because of tax evasion, and Nicholas Galitzine as a socially awkward teenager who dreams of becoming a guitarist and coerces the disgraced musician to give him lessons in exchange for keeping his secret. Galitzine, who performs some of the music featured in the film score, also plays a hip hop violinist in 'High Strung,' which is being released this year.
'The Year We Thought About Love,' directed by Ellen Brodsky (2015, United States, 68 mins.) – April 26, 1:30 p.m.
This documentary, which already has been screened at this year's Santa Barbara International Film Festival and Big Sky Documentary Film Festival, is receiving its Utah premiere. Thoughtful, hopeful and optimistic in every moment, the film follows a year of activities by the Boston-based True Colors: OUT Youth Theater and its young LGBTQ participants. It is a graceful treatment that reflects the country's own coming-of-age with new attitudes and affirmation about sexuality and orientation. The stories include a transgender teen who is kicked out of her home, a young man who challenges his church's homophobia even as he is determined to sustain his faith, and a teen who prefers to switch up her gender identity in appearance. Audience members also should take note of the students' response to the Boston Marathon bombings, which occurred near their rehearsal space.
Organizers also will screen 'Cream Puff,' the 2014 short comedy produced by students in Spy Hop's PitchNic program (David Jenny, director; A.J. Bull, producer; Kyle Gregerson, director of photography, and Samuel Clarke, production designer). It is a wonderfully life-affirming story about a gay teen who now faces, for the second time, the coming out process but this time at his new high school in Utah during his senior year.
Funding for TiltShift came from Catalyst Foundation, Adobe Youth Voices and Utah Film Commission, as well as in-kind support from the Salt Lake City Public Library and The Leonardo.
More information is available here.