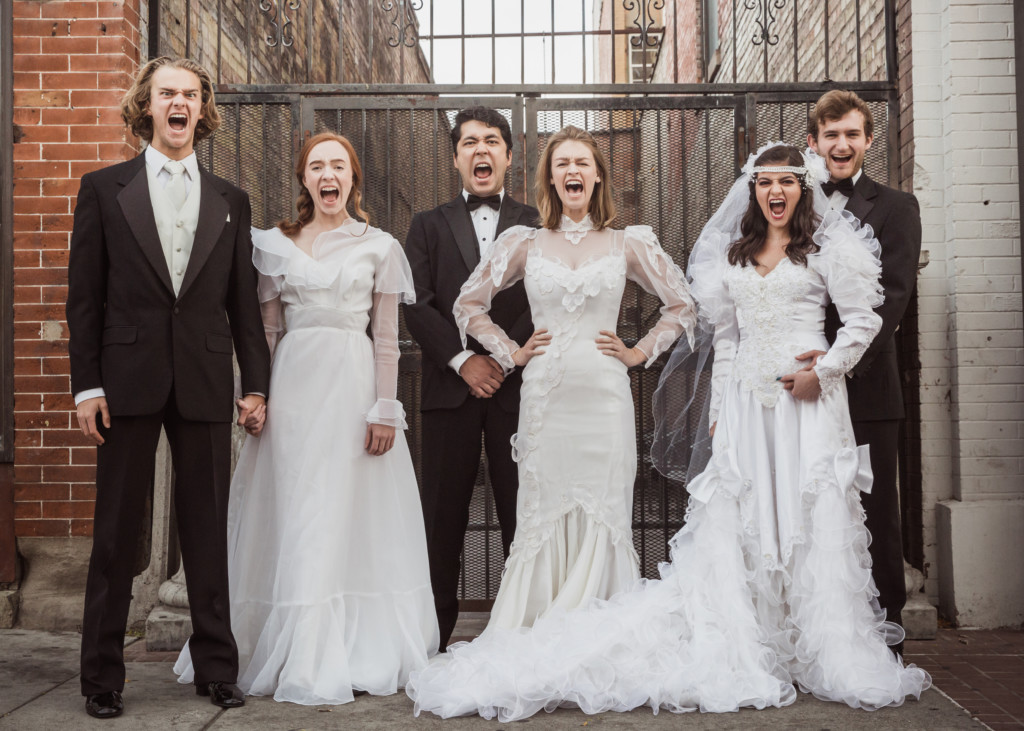 Can one of the world's oldest plays be relevant today?
It's a question you ponder while watching the University of Utah Department of Theatre's production of "Big Love"—a play based on a story that is thought to have originally been performed in 470 B.C.
Despite it being about a forced marriage between cousins, the answer is mostly yes.
Written by American playwright Charles L. Mee, "Big Love" reimagines the Greek playwright Aeschylus' tragedy "The Suppliants." The original story is of 50 sisters who flee a betrothal to their cousins and seek refuge in Argos, Greece, where the king puts the matter to a public vote as the grooms arrive to take the women by force.
Mee's play was written in 2000, reducing the number of brides and grooms to three each and the U. production subtly updates it again with a few references to today's politics. Not all of Mee's play as written works—it can feel like a hodgepodge. Viewing it through the lens of the #MeToo movement helps:
Three sisters, Lydia, Olympia and Thyona, arrive in at a villa in Italy, weary and wearing tattered wedding dresses, at one point singing "You Don't Own Me." They seek help from the owner, Piero, who thinks of himself as caring but voices the cold calculus of the rich and removed: "As much as I would like to help, this is not my business."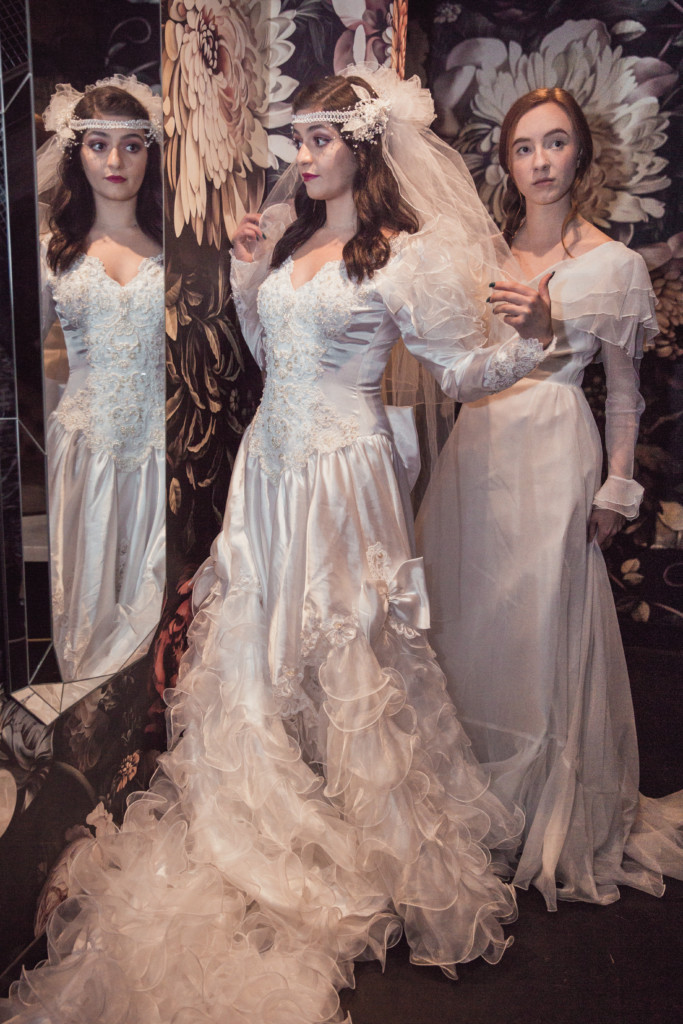 As a viewer, it's impossible not to think of the caravan of migrants heading for the Mexico-U.S. border, or refugees from Syria seeking shelter in Europe, or starving children dying in Yemen. The scene promises an important debate, but is too quickly resolved when the sisters threaten to tell Piero's Italian mama that he won't help.
The groomsmen, Nikos, Constantine and Oed, eventually arrive to the sounds of a helicopter and the AC/DC song "Thunder." They are Americans and aim to take what's theirs.
After the men leave the stage to negotiate the marriages with Piero, the women's fury ignites, led by Thyona, whose view of men is expressed when she tells her sisters that the male is a "biological accident" and boys should be "flushed down the toilet at birth."
The character's hatred becomes tiresome by the end of the play, but works best as she demands of the absent men: "You think you can do whatever you want with me, think again. You think that I'm so delicate? … You throw me to the ground you think I break? You think I can't get up again?"
As she says this, Thyona hurls herself to the floor, rises, and throws herself down again. The sisters join in as they call out the liars and leeches and rapists — and in the U.'s updated version, the "pussy-grabbers" and "Supreme Court justices." It's a moving scene that calls to mind the impotent rage many women felt after the presidential election of Donald Trump.
In a mirroring scene, the men express their confusion and pain about how to be a man: Be brutal on the sports field, or the battlefield—be a man with "rage in his heart" and his "motors turned loose," as Constantine says.
But, when the battle is over "when this impulse isn't called for any longer, a man is expected to put it away, carry on with life, as though he didn't have such impulses, or to know that if he does he is a despicable person."
But in his estimation, that means women deserve to know men's instinct to hurt others, since civilization depends on it.
"To know this pain is to know the whole of life," he says.
A battle ensues, though the winners are not triumphant.
Big Love runs through Nov. 18. For more information, go to https://tickets.utah.edu/events/big-love/
Free tickets to Big Love were provided to The Utah Review.
###