The state of poetry as an oral art form in Utah is thriving. Last year, at national competition, the Salt Lake City Unified team, which took first prize at the Utah Arts Festival's slam contest, finished in fourth place among 72 teams, the best performance ever for a Utah-based team.
And, the prospects for the emerging generation of monologists, spoken word and performance poets are strong. Copper Hills High School has been at the forefront of the movement for aspiring high school poets and monologists. Last month, students from various schools competed at the 5th Utah High School Poetry Slam Invitational. The event included speakers and workshops, such as local poets Jose Soto and R. J. Walker along with nationally known writers who also have appeared previously at the Utah Arts Festival, including Hanif Abdurraqib, Franny Choi, Sierra DeMulder and Bill Moran.
The winners and finalists from that event as well as the state championship will compete in the Utah Arts Festival's first High School Indie Poetry Slam June 20 at 9 p.m. on the Big Mouth Stage.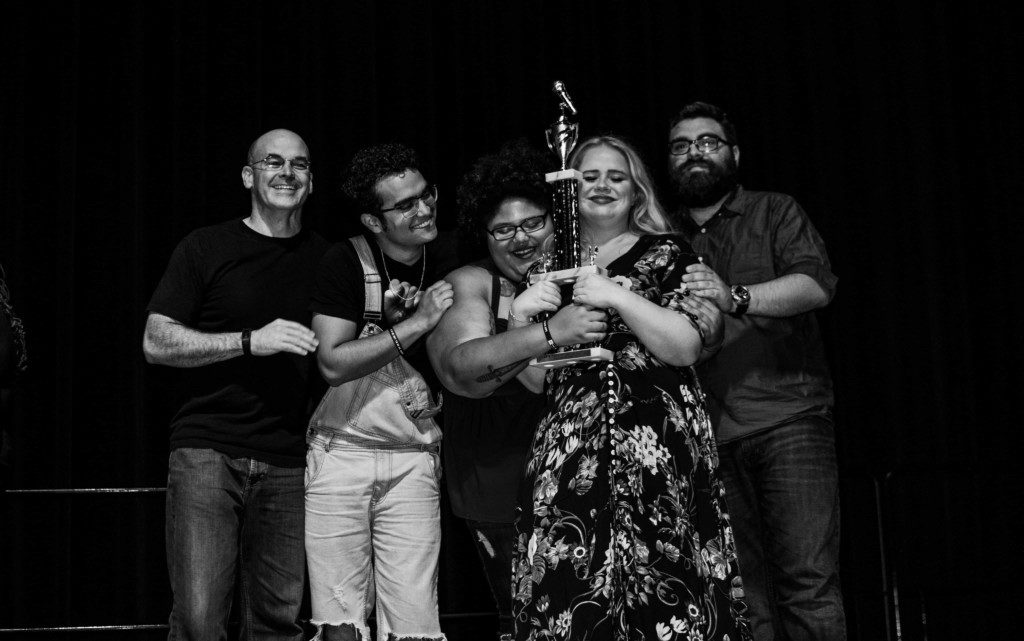 Steve Haslam, a language arts teacher at Copper Hills High School, has been leading efforts to have the Utah High School Activity Association (UHSAA), the sponsoring authority for athletic and fine arts activities in all Utah high schools, to sanction this as a formal academic sport. Thirty schools are needed to meet the statewide threshold.
As expected, poetry slams promise to pack the audience space at the Big Mouth Stage nightly, with indie and team competitions at 9 p.m. on Friday, June 21, and June 22. Jesse Parent, a world ranked monologist and performance poet who has long been one of the most instrumental literary personalities in the Utah scene, says this year's slate of teams represents Boise, Las Vegas, Phoenix and Portland. And, joining the team competition will be students from Skyline High School – also a first for the festival slam competitions.
Parent and his colleagues consistently have raised the bar, making Salt Lake City a worthy, desirable destination to practice and perfect an art form that sprawls across various forms of storytelling and literary expression. Poetry slams succeed at the festival because every artist is ambitious with adrenaline flowing abundantly to demonstrate that poetry is not an opaque art form but one that always is relevant, urgent, accessible and even revolutionary in language and form. Slams involve bouts and, for example, in the individual event, each poet has three minutes to recite a poem, which is judged by five randomly chosen members of the audience on a scale from 1-10.
Even as disparate as experiences, sentiments or passions might be among individual poets, the essence of collaboration unifies individual performers in a team competition. Parent says his team worked on each member building upon the previous performer's foundations, which encouraged all of them to tighten and hone their skills, picking up the instincts on how to follow what they had just heard spoken on stage. He refers to it as a concept bout, or the "God bout," a great way to build each member's resilience in uniting the team.
Parent, an author with a prodigious output of publication credits, also will perform on the Big Mouth Stage (June 22, 8:30 p.m.) and will conduct a workshop (June 23, 3:30 p.m.) in the City Library's Special Collections Room. Some of his videos have gone viral, including the hugely popular, To The Boys Who May One Day Date My Daughter.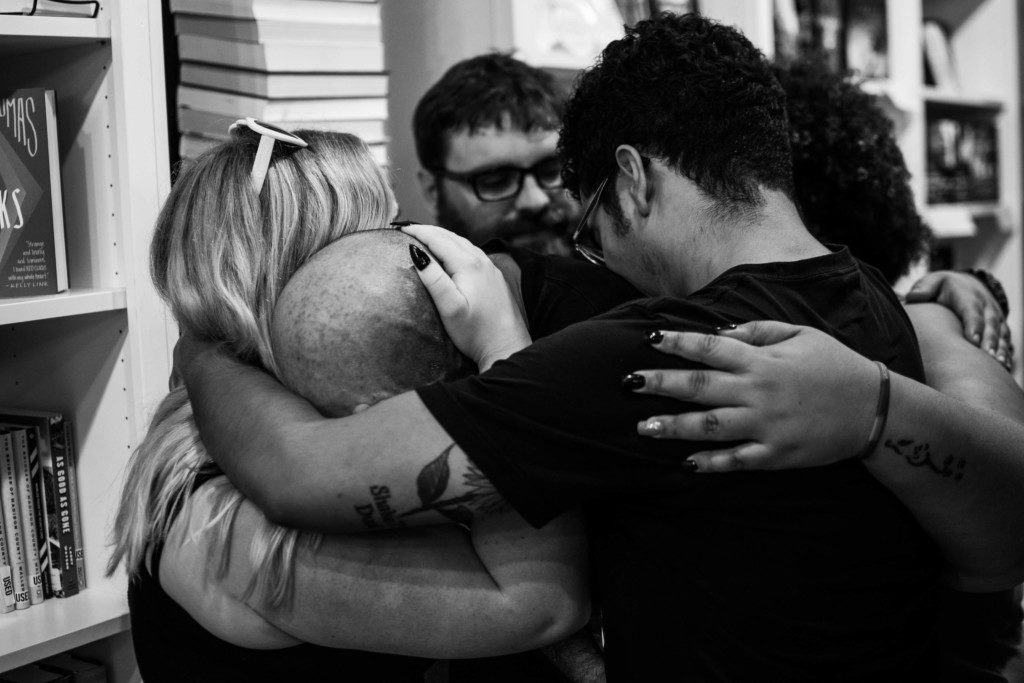 As for his workshop, he guides participants to finding the right moment of personal storytelling. For example, as he explains, if someone is telling the story of Hansel and Gretel from Hansel's perspective, one already knows about the witch and the threat the pair faces, so the challenge then is how to proceed from that point and imbue direct experience into it. Likewise, if presented with the challenge of telling a story about a cigarette, what can be developed from the context of acknowledging the history of covering up cigarette's detrimental effects on health and as a habit. "It's helping the writer to find the best form for telling their truth," he explains.
For more information about all events, see the Utah Arts Festival website. Ticket information can be found here.