Normally for four days in June, Library Square and the surrounding civic campus in downtown Salt Lake City are transformed into a village of arts and culture for the Utah Arts Festival (UAF), the state's largest multi-disciplinary gathering of its kind, drawing between 70,000 and 80,000 visitors annually.
Despite the inevitable decision in March to postpone the 44th annual Utah Arts Festival to June 2021, organizers quickly switched gears during the COVID-19 pandemic to plan for presenting the artists on a digital platform during the month when the festival is normally held.
Beginning today (June 5), and continuing every Friday through June, UAF is putting a generous sampling of its cultural village online by presenting Festival Vibes Fridays, a convenient way to enjoy some of the signature events from various venues on a virtual platform, free and open to the public. As Lisa Sewell, executive director, explains in a statement issued late last month, "The artistic coordinators have worked tirelessly since last October to develop their programs, artists were selected and contracts sent out when we had to make the decision not to hold the Festival this June. We were determined to find a way to honor the work of our coordinators and support the artists."
Virtual alternatives have become critical and essential for the large corps of festival artists and performers who normally spend the summers and falls annually being at events such as UAF, which have been canceled or postponed across the country. Of course, festivals are the quintessential non-social distancing events but many event organizers also realize that sustaining the community visibility for arts and culture is worth finding innovative alternatives to suit the demands of the moment. UAF joins other high-profile events that have decided to make the transition online during this period, including Frieze New York; the Fusebox Festival in Austin, Texas and comparable festivals in cities across the country including Omaha, Pittsburgh and Grand Rapids, Michigan.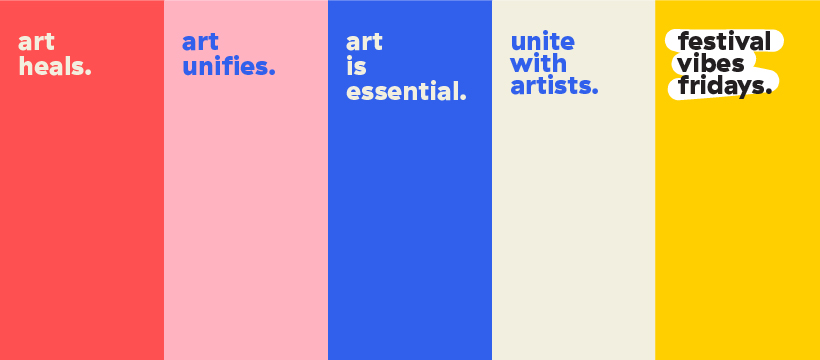 Indeed, the coordinators for various UAF venues have sorted out the logistics to ensure that many artists representing the broad, deep range of creative paths who were selected to participate in this year's festival will be available online. The Artist Marketplace, coordinated by Matt Jacobson and Sarah Baker Taylor, will facilitate access to artist websites and social media for online shopping and UAF has provided a searchable database covering artists who were selected to participate in the last three festivals.
Among the visual artists featured are last year's award winners, who automatically qualified to participate in this year's event. Each week, different artists will be highlighted in virtual studio and art tours. Viewers also will be able to purchase art and some artists will be offering discount prices. Past award winners include Mike Beals, Metalwork, Apple Valley, Utah; Prince Duncan Williams, 2-D Mixed Media, Las Vegas; Jennah Lietcky Yost and Paul Yost, Metalwork, Cheshire, Oregon; Shawn Harris, Digital Art/Digital Photography, Trinidad, Colorado; Kerrin Pogozelski, Fiber, Denver; Aileen Frick, 2-D Mixed Media, Phoenix; Brittany Hansen, Graphics/Printmaking, Joseph City, Arizona; Amy Flynn, 3-D Mixed Media, Raleigh, North Carolina; Jennifer Seeley, 2-D Mixed Media, Tooele, Utah.
KRCL-FM (90.9) will present interviews and performances of local bands during The Midday Show broadcast every Friday, beginning at 11 a.m. The premiere broadcast, hosted by Eugenie Jaffe, will feature an acoustic performance from Brooklyn Kohl and an interview with Sewell, along with music from Super Bubble, Nick Passey Brothers, and The Suffers.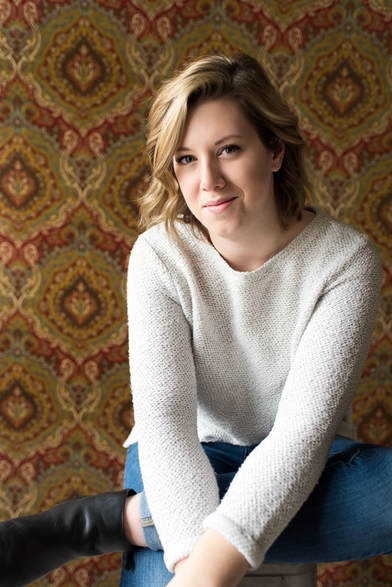 The 18th annual Fear No Film program, curated by Derek Mellus who also is production coordinator for the Utah Film Commission, will present three different film shorts programs every Friday, including the professional and student categories of the Utah Short Film of the Year, along with samples of the kids, animated, documentary and film selections that were curated for this year's festival. Fear No Film has cemented its reputation as an international short film festival in its own right, as the festival's fourth largest program. There will be 12 programs encompassing 70 short films from 22 countries.
Selections from the Wordfest venue, coordinated by poet Trish Hopkinson, include livestreams of poetry readings and workshops, featuring the perennial favorite duo (nine years in a row for being a part of the festival) of Paul Guinan and Anina Bennett, the husband-and-wife team from Portland, Oregon, who are known for the festival's graphic arts workshops in making comic books.
Wordfest also will present author Danielle Susi, who is based in Salt Lake City, in the Dinnerview series, as she will interview a Utah author each week. This will be a digital adaptation of her curated series that is printed regularly in Entropy magazine, in which interviews with authors focus on memorable meals they have had, their own food habits and peculiarities and how they approach the arduous task of motivating themselves to write. The authors slated to be interviewed every Friday at 7 p.m. will be Lisa Bickmore (June 5), Paisley Rekdahl (June 12), Ashley Farmer (June 19) and Katharine Coles (June 26).
Maggie Willis, the Kids Art Yard coordinator, will offer a series of videos highlighting DIY art projects for the younger crowd. In addition, Summerhays Music, which annually sponsors the venue's instrument 'petting zoo,' is offering an instrument rental special for festival supporters: rent one student-level instrument in June or July and receive two additional months free. Rock Canyon Poets is offering aspiring young poets a series of writing prompts highlighting feathers, stone and flowers. Other regular partners including the Utah Museum of Fine Arts, the Utah Museum of Contemporary Art and Tracy Aviary are offering parallel virtual programming at their respective websites.
For the schedule and additional details, see the UAF's website for direct links to each venue participating in Festival Vibes Fridays. Donations also are accepted at this UAF page.