One of the most formidable challenges in the COVID-19 pandemic, where live productions have ground to a near-complete standstill, is to keep the engine of creating new work going, especially when it still is unclear when the performing arts will return to an appreciable state of producing work.
One national project has been the #PlayAtHome project, where short plays have been commissioned specifically for this period of social isolation and distancing that individuals can enjoy at home by staging them or recreating moments and scenes. The instructions were simple: writers had no boundaries other than to make the plays short and joyous in nature and tone.
Plan-B Theatre joined the project. By, April 20, the first two plays went live, courtesy of commissions from project organizers. Another five went live on May 7, which were supported by a grant from The Blocks SLC. The scripts for the plays are available through the free Plan-B app and at the Play At Home website.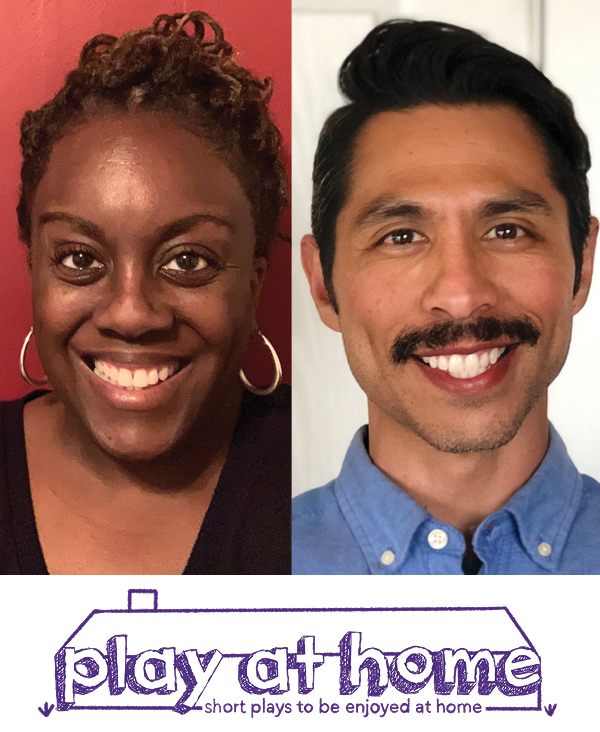 "One of the goals of the project is to allow playwrights to write without limitation, without worrying about the strictures of staging and production," Jerry Rapier, Plan-B's artistic director, explains. "They are meant to be enjoyed in a very different way."
It was Rapier's professional network that helped to connect to the project. "My friend Jedadiah Schultz posted an article from The New York Times about Play at Home on Facebook on April 1," he explains. "It caught my eye mostly because pre-pandemic, Jed was almost never on social media. So I read the Times piece (Jed's significant other, Stephanie Ybarra, is artistic director of Baltimore Center Stage and one of the driving forces behind this project), contacted Play at Home and by April 20 our first two commissions were live."
The opportunity could not have come at a better time, especially for members in the company's Theatre Artists of Color Writing Workshop. "When I read the project encouraged commissions from marginalized communities I literally started jumping up and down," Rapier says. "People of Color have to fight for our voices to be heard on a good day. The advent of COVID-19, combined with the looming presidential election and the daily war on Black lives, has illuminated the active work afoot in our country to subjugate, dismiss, silence and frankly destroy communities of color. The weight of that is almost too much too bear."
Seven of the workshop's nine members pitched ideas for their plays in the first phase but there was only enough funding for two commissions ($500 apiece). The first two went to Dee-Dee Darby-Duffin for Aphasia, which arose from her own newfound experience as a caregiver for her mother, and Tito Livas for Shine A Light, inspired by his three-year-old son's curiosity for their "urban homestead, wherein we have geese, chickens, ponds with fish, a vegetable garden, flower gardens, and plenty of landscaping."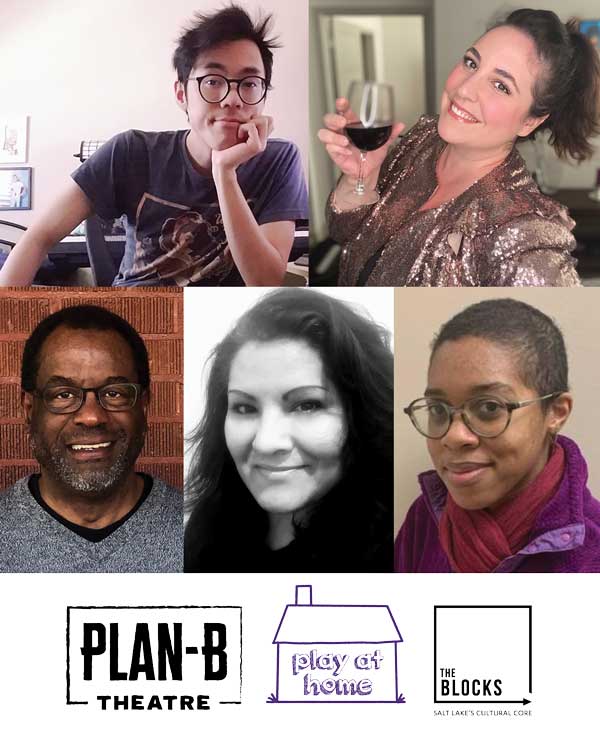 "At the time I would have commissioned all of them if we had the funding and I told them that as well," Rapier says, adding that when The Blocks SLC contacted him about providing assistance, he mentioned he had five other short plays ready for commissions and within hours a grant was approved to go forward. Joining their colleagues were Tatiana Christian, Olivia Custodio, Brandan Ngo, Iris Salazar and Darryl Stamp.
The plays encourage those at home to use their imagination when it comes to emulating the characters in the script or, for the more enterprising ones, staging it with whatever they have on hand at home and recording it on video and uploading to their social media accounts with the hashtag #PlayAtHome along with the tags for the playwright and theatrical company.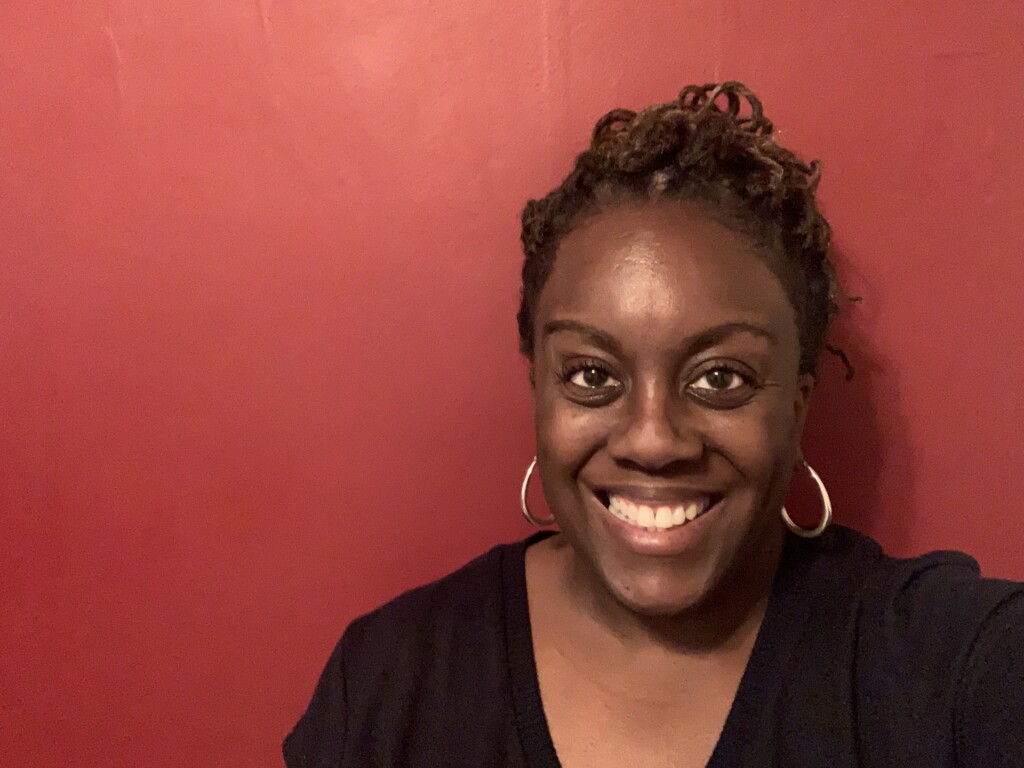 DEE-DEE DARBY-DUFFIN, APHASIA
Darby-Duffin's play (Aphasia) casts four characters, including a mother in her early seventies and her daughter, a college-educated successful career professional in her late forties. The mother has suffered a stroke and the lingering effects include aphasia, the condition that robs the patient of her ability to speak and write language. Darby-Duffin, by first nature, is an actor, whose writing process involves speaking the dialogue out loud. "This is the part of my process called 'getting my game face on," she explains. "I calculate backwards the amount of time I think I need before submission with a little wiggle room and then I start writing. It is exhausting!" For those who home produce Aphasia, she suggests, "Be unapologetic. It is not precious. It is about some very strong-willed women owning themselves and fighting for self-governance for themselves and each other."
As she is experiencing the role of being caregiver to her mother, she says this was an ideal opportunity. "For me, I was always on a soap box about People of Color being able to tell their everyday stories without the pressure of being 'excellent' or without their having trauma associated with it," she says. "The pandemic has amplified mundane and I am here for it!" Also, Darby-Duffin's short play DoLs will receive its premiere in the upcoming season as part of Plan-B's Local Color production.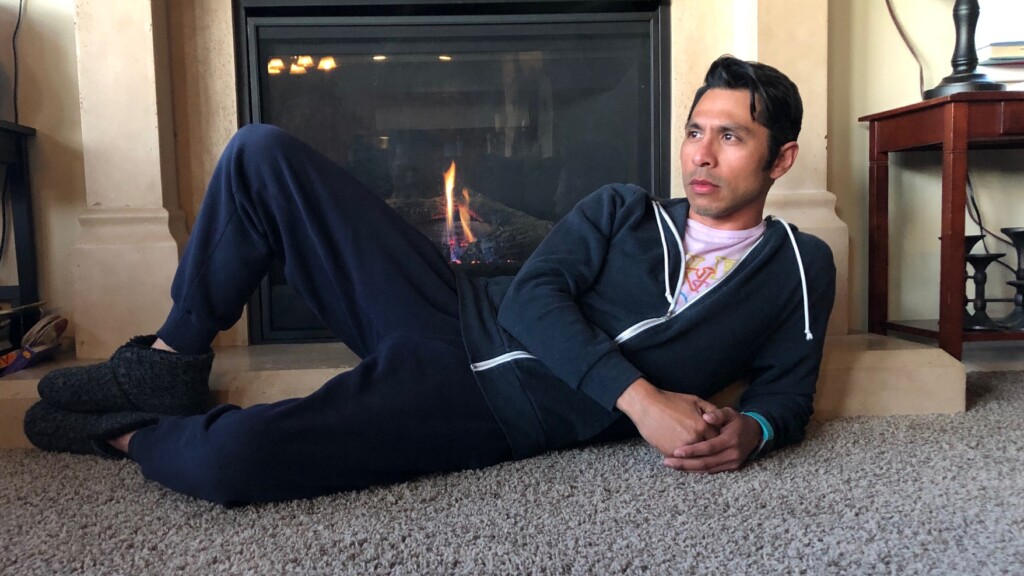 TITO LIVAS, SHINE A LIGHT
Tito Livas' Shine A Light is a miniature fantasy perfect for children. The main character, Dev, a child of nine to 11, can be any gender. Other characters include a potato bug, ant sisters, bee sisters, an old worm and an offstage voice. Dev likes to shine a magnifying class on insects in the sunlight. With good staging detail, Livas helps those at home decide how they might visualize the scene in their own backyard garden.
Livas wanted to play off his young son's incessant curiosity. "I am constantly outside working in the dirt and quite often, he is right by my side asking questions about everything he sees, which includes roly polies, worms, bees, ants, etc.," he adds. His new short play Organic also will be premiered in the next season's production of Local Color.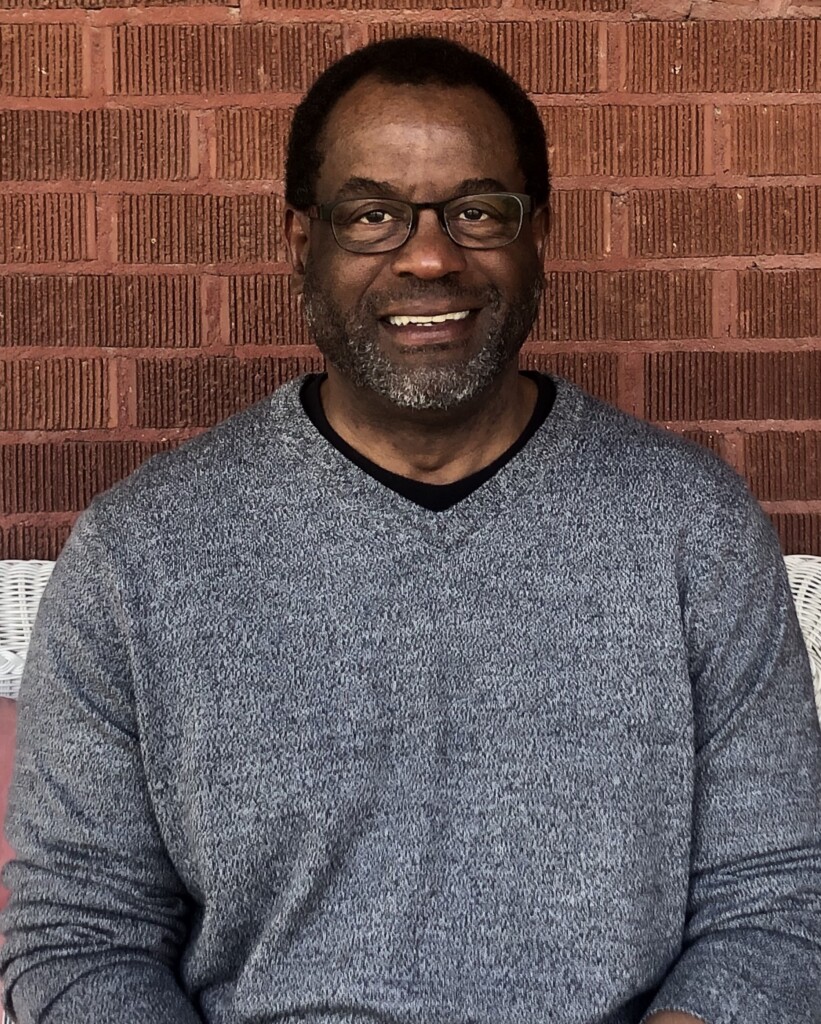 DARRYL STAMP, MISE EN PLACE
In Mise En Place, Darryl Stamp sets challenging economic times as a backdrop for his story, featuring a family of characters that includes Jason, who is eight, and his sister, Amira, a high school graduate now attending culinary school. Their father, Eric, works as a customer service representative, and their mother, Silvia, is an administrative assistant at a local university. And, the other character is Jesus, one of Jason's classmates.
The play opens with Jason eating celery and peanut butter on it, the latter protein ingredient that happens to be part of a Zoom demonstration his sister is planning on recording. Stamp's setting includes descriptions of all sorts of objects for make-believe play, including a tubful of plastic food toys.
"I decided to create something that any family regardless of ethnicity might experience and to be a fun and relatable respite from our current circumstances, also showing the resilience of a loving modern family during difficult times," he explains, adding that he wanted to explore the impact of food in larger and various ways of how it shapes a character's life in a play. "I remembered a former student who went to culinary school after she graduated from high school and used it as a launching point for this play," he says.
Likewise, themes of resilience and ingenuity shape the compact story of Mise En Place. As for families at home who delve into the play, he says, "I'd encourage families to have fun and embrace the character Jason's imagination. Families can pantomime or use any found objects for Amira's cooking demonstration, as well Jason's imagination at the beginning of the play."
Similarly, Stamp participated in a theatrical writing project offered by the University of Minnesota-Guthrie called The Quarantine Bakeoff, which is based somewhat on the concept of "Paula Vogel's creation that uses five disparate writing ingredients to create 10-to-15-page plays in 48 hours," as he describes. For one of his exercises, he submitted a play titled Go Home, Come Back, incorporating the "ingredients" of a second chance, Wild Turkey, soil, a reuniting, and a sprig of mint. "I have since expanded my second entry to the Bakeoff into a one-act play," he adds. "The Quarantine Bakeoff was good practice for the Play at Home project." Stamp's short play Roar premiered last year in the Plan-B production …Of Color.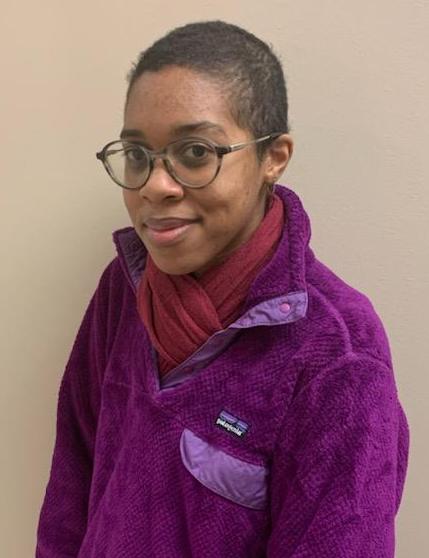 TATIANA CHRISTIAN, SPACE CATS
Taking the notion of cats as overlords to witty literalism, Tatiana Christian's Space Cats is a frisky romp with two twenty-something characters – one loves cats but apparently is oblivious to sarcasm and the other a sarcastic, adventure-seeker. Add in a U.S. Secret Service agent and the president. And, of course there are cats – a black kitten and an adult calico.
Christian, who says that she does not consider herself to be, in her words, "a particularly fun or joyful person," eventually came up with an idea "small-scale enough that it could become a short play and easy for me to visualize." As for those at home looking at Space Cats, she recommends, "I guess just try to have fun with it. It's about two young people who help some cats take over the U.S. Government, so it's not a super-serious play. Maybe keep that in mind." Her short play Suicide Box also is slated for Plan-B's production of Local Color next season.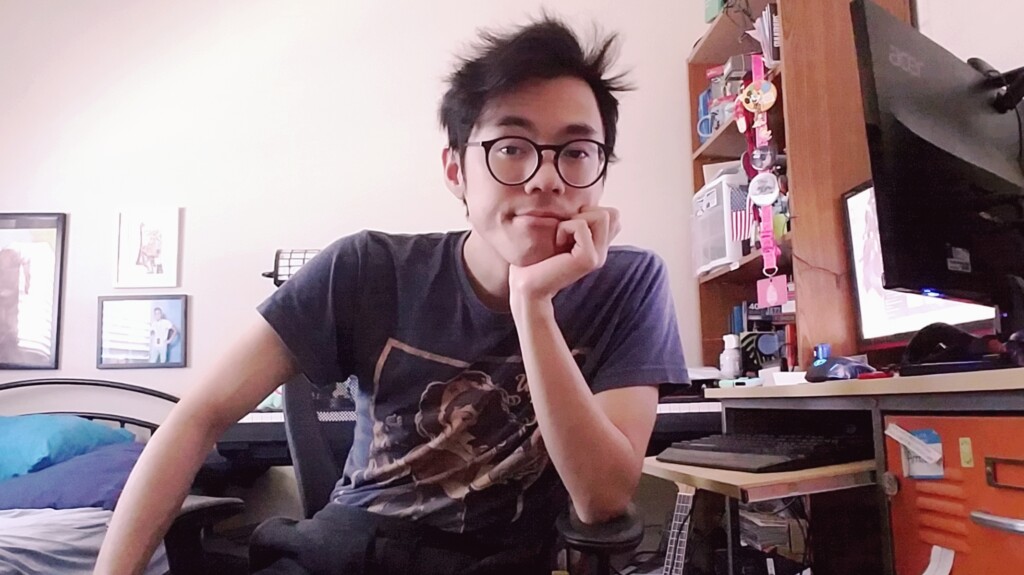 BRANDAN NGO, STRANDED
A stubborn pirate (Popi) sets the stage for Brandan Ngo's Stranded. And, two friends with variations on the pirate's name – Poppy and Poppie – join the story.
"I'm always musing about fun worlds and characters to write or play, from 1920s cornball detectives, to medieval town guards, to nonplussed office workers in space," Ngo explains. "And when approached about this commission, I happened to be musing about pirates. I knew I could find something fun for this Play at Home series concerning that. I also enjoy telling stories that help people realize it's okay to be flawed, and in fact we become more respectable people when we recognize, embrace, and seek to correct or at least be accountable for our mistakes."
Ngo says having just five days to complete the script "was honestly incredibly helpful," as opposed to the alternative of becoming dissatisfied with rewrite after rewrite in the personal quest for perfectionism. "Having a hard five-day limit let me set my anxieties aside and be ready to be happy with whatever I came up with in a few days," he explains.
As for those interested in staging Stranded, Ngo says, "I suggest fully leaning into the corny swashbuckling pirate role. Get into costume if you can. These lines simply cannot be read as a landlocked person living in the 21st century. You must. Become. A pirate." Ngo's one-act play Where Are You From? was presented as a Script-In-Hand Series reading as part of the Edward Lewis Theatre Festival at the City Library.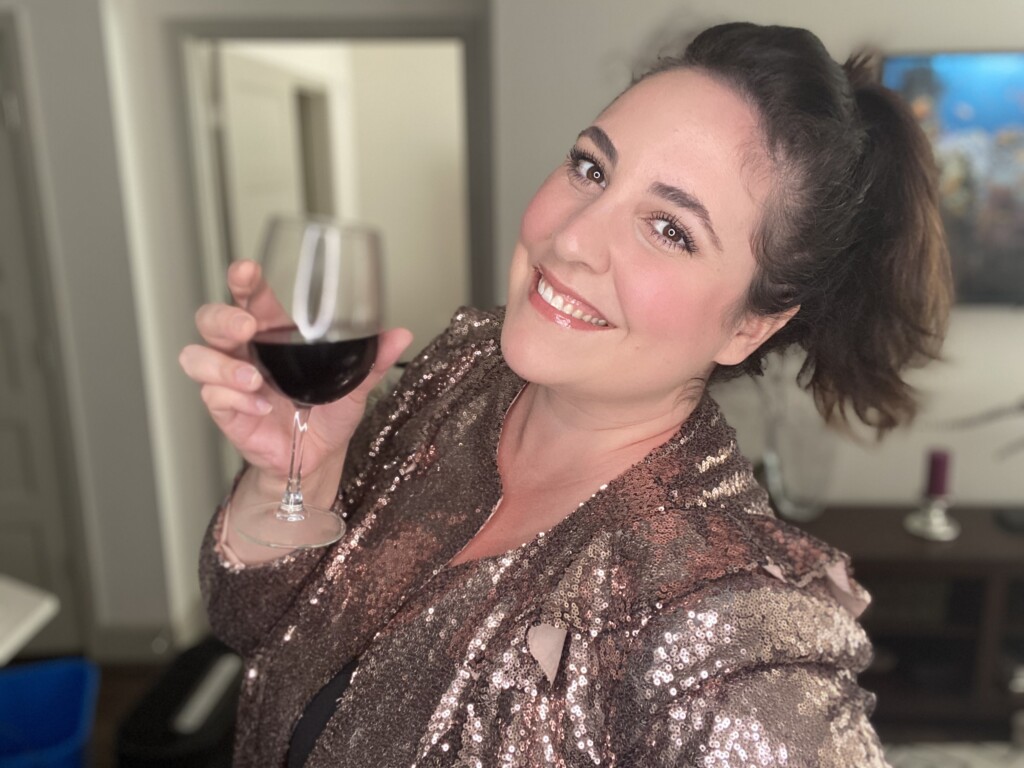 OLIVIA CUSTODIO, THE KIDS
The Play At Home commission turned out to be the ideal platform for Olivia Custodio's The Kids, a story, set in Exmoor, England, which she has had in mind for many years. Three kids – ages 7, 10 and 12 – lead the cast which is rounded out by three adults – Catherine and Bernard, a couple in their forties or fifties, and Hildy, an older woman who happens to be an Irish real estate agent and psychic medium.
"I had the idea for this play many years ago, but knew that it would be a hard one to really write for the stage for a few reasons," Custodio says. "It had three children as main roles and some supernatural requirements that would make it nearly impossible to stage. When Jerry [Rapier] told me about this opportunity, it was the first thing that popped into my mind because no realistic staging was required."
As for staging suggestions, Custodio recommends watching this YouTube clip of I'm Flying from the Peter Pan musical. "This is how the scene with the children should feel, without the restrictions of theatrical harnesses," she adds.
Custodio has had solid success with the short play format, including Driver's License, Please, which premiered as part of Plan-B's …Of Color and Bombastic Blue, premiered in 2019 as Plan-B's portion of Rose Exposed: #Trending.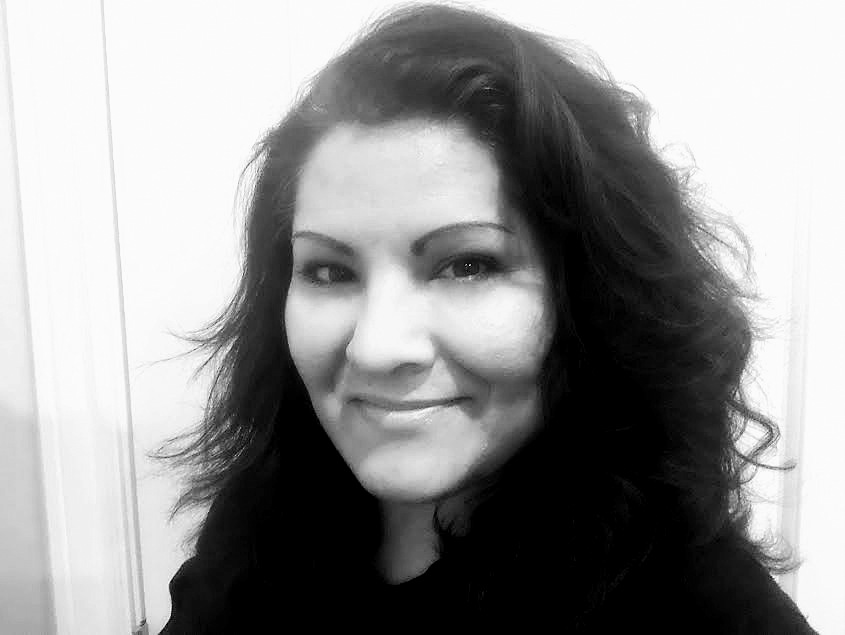 IRIS SALAZAR, YOU HAVE THE RIGHT
The pandemic sets the stage in Iris Salazar's You Have The Right, along with more extensive quarantine restrictions than what we have experienced. She sets her story in a large abandoned warehouse where Quarantine Mask-Gear-Aid Contestants have gathered. The characters are outfitted in PPE and masks. And, there are moments for random singing for the cast, which includes the girl host of the contest and three contestants—one who is an undercover cop. Salazar also has suggested directions for off-stage voices to represent radio and police.
"People's panic, fear, and overreaction were my inspiration," she explains. "I've been working from home since mid-March and was restless. We had various discussions, agreements, and differences of opinions amongst my family about COVID-19. I thought writing something light about the situation was a way for me to relieve some of my stay-at-home frustration."
Likewise, she identified with a scene familiar to many people: waiting in line for hours to enter Costco just for a pack of toilet paper. Meanwhile, a woman who had been standing further back in the line with her husband momentarily stepped out to move ahead and stand alongside the wall between Salazar and another woman ahead of her. The woman, who was wearing a mask, had moved because she was cold from the morning air. However, the woman ahead of Salazar was angry and told her to return to spot in the back of the line. "I found myself upset and sticking up for the woman, and a short verbal confrontation started between me and the customer ahead of me," Salazar recalls. "A Costco manager came out to hand out paper towel coupons and the upset customer called her over saying that the woman was trying to cut in line. When the manager started asking the woman to go to the back of the line I jumped in and explained the situation and the woman was allowed to remain where she was while she waited for her husband."
Salazar's point in the play is to have fun, despite the circumstances. "Have fun, especially with the songs I threw in. They are meant to be silly and not overthought," she adds. Another short play she wrote, American Pride, received its premiere in Plan-B's …Of Color production.