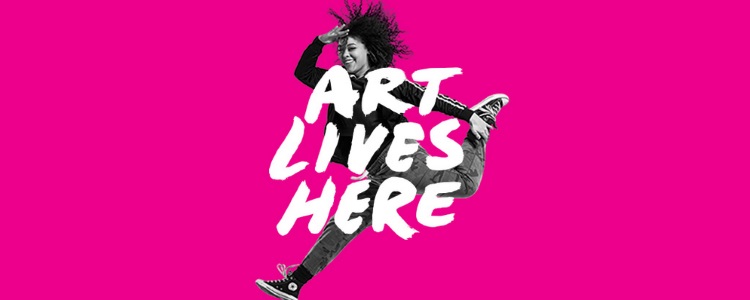 Once again, the City Library will have a prominent presence at this year's Utah Arts Festival with an exhibition featuring award-winning art by 53 high school students, numerous visual arts workshops, a sneak peak at what the third annual performance art festival will feature this fall, and, of course, the entire schedule of screenings for Fear No Film as well as the premiere of the chamber music commission.
"The Utah Arts Festival puts into action so many of the values that the public library holds dear," says John Spears, executive director of the Salt Lake City Public Library. "This annual celebration of local creativity exposes our neighbors to new and exciting ideas while bringing people of all walks of life together to strengthen our community. The sights, sounds, smells, and tastes of the Utah Arts Festival signal the official start of summer, and it's an honor to have it all here on the doorstep of the Main Library."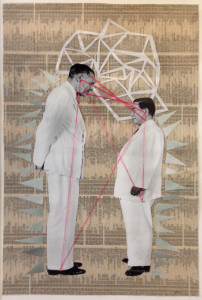 On the festival's opening day, works from The 2014 and 2015 Utah All-State High School Art Show will be featured in an exhibition at the fourth floor Gallery at Library Square. Comprehensive in its diverse offering of art media (including drawing, painting, watercolor, sculpture, fiber, printmaking, jewelry, photography, ceramics, and various commercial and mixed media) and representation of young artistic talent, Utah's high school show is clearly among the largest of its kind in the United States (more in a forthcoming preview of the show). The Springville Museum of Art sponsors the competition with the Utah Division of Arts and Museums. It is open to juniors and seniors from schools throughout the state.
The exhibition's art is curated from more than 300 works (out of more than 900 submissions) which were selected for display in a series of gallery exhibitions. More than 70 students also received various scholarships, awards, and cash prizes for their work. The exhibition, which also was featured at the 2013 festival, will be open through July.
The library's special collections room, also on the fourth floor, is the center of numerous visual arts workshops, which require advance registration because of limited class sizes and a small fee to cover art materials. Professional artists lead the workshops, which are tailored to even accommodate individuals who have never tried their hands at making art. For registration information, see here.
Among the workshops featured will be creating vision boards, led by mixed media artist and photographer Cat Palmer; making Pysanky dyed eggs art, led by Ingrid Hersman, and designing jewelry, self-portraits, landscapes, and abstract art from fused glass pieces, led by Carrie Ternholm. Participants work with kiln-formed glass and the pieces are fired overnight and available for pick-up the following day. This workshop will be held in a fourth-floor conference room.
Other workshops include 3-D shadow boxes, which will be led by Marcee Blackerby. Participants will select materials for their work from a large selection of odd objects, miscellaneous papers, pieces of nature, paints, varnish, glues and working tools. Individuals also can bring their own small light-weight objects.
Donna Pence will lead a glass mosaic workshop, in which participants will work with glass on glass, incorporating adhesive and grout materials and fashioning their own stained glass pieces.
The library's Urban Room on the main level, popularly referred to as the community's living room, will feature numerous activities sponsored by the Art at The Main Gallery. In addition to glass artist Linda Klamar's show of historical, cultural and modern masks, other artists will lead free demonstrations of several art techniques including freeze and fuse glass, pastels over watercolor, the plein aire tradition of painting, fired pottery and using alcohol-based inks with fused glass.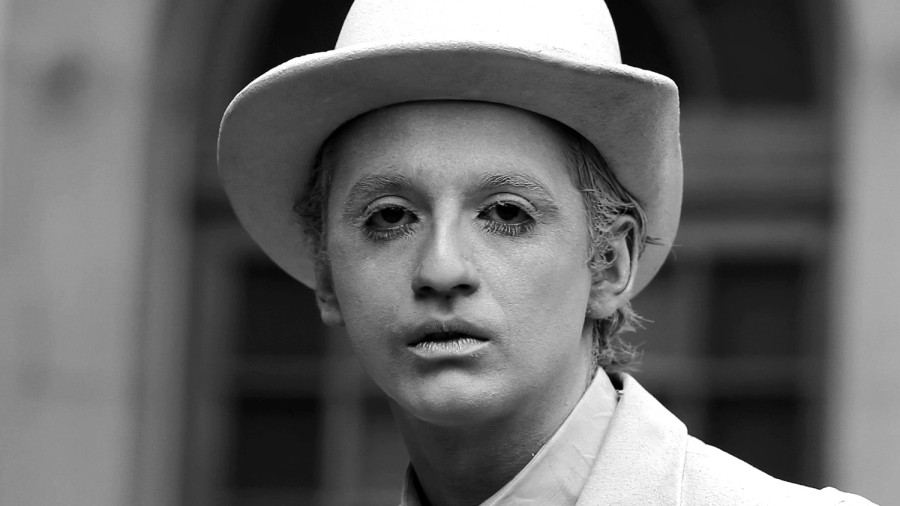 In October, the Library will host the third installment of its performance art festival and to offer a preview, local artist Eugene Tachinni, who teaches at The University of Utah and Salt Lake Community College, will present Paper and Thread, a performance piece with audience members participating to build a large sewn paper sculpture.
With temperatures expected to reach the mid and upper 90s during the festival, The Library Auditorium always is a welcome respite from the heat. Fear No Film will screen in a rotating schedule its seven program slates of short films, each lasting approximately an hour, throughout the festival. In addition, the three nightly screenings of the seven films in the Utah Short Film of The Year competition always draw standing room only audiences.
In addition, the June 27 premiere (at 4 p.m.) of the festival's chamber music commission – Robert Honstein's 'Juno' will take place, along with three other works, all performed by the Vertigo Ensemble, led by Andrew Rindfleisch.
THE LEONARDO – In its third year as a festival venue, The Leonardo, on the south side of Library Square, also will feature several free, public activities on the science and technology museum's main floor, which will include making technical objects with a master engineer and balloon crafts, among others.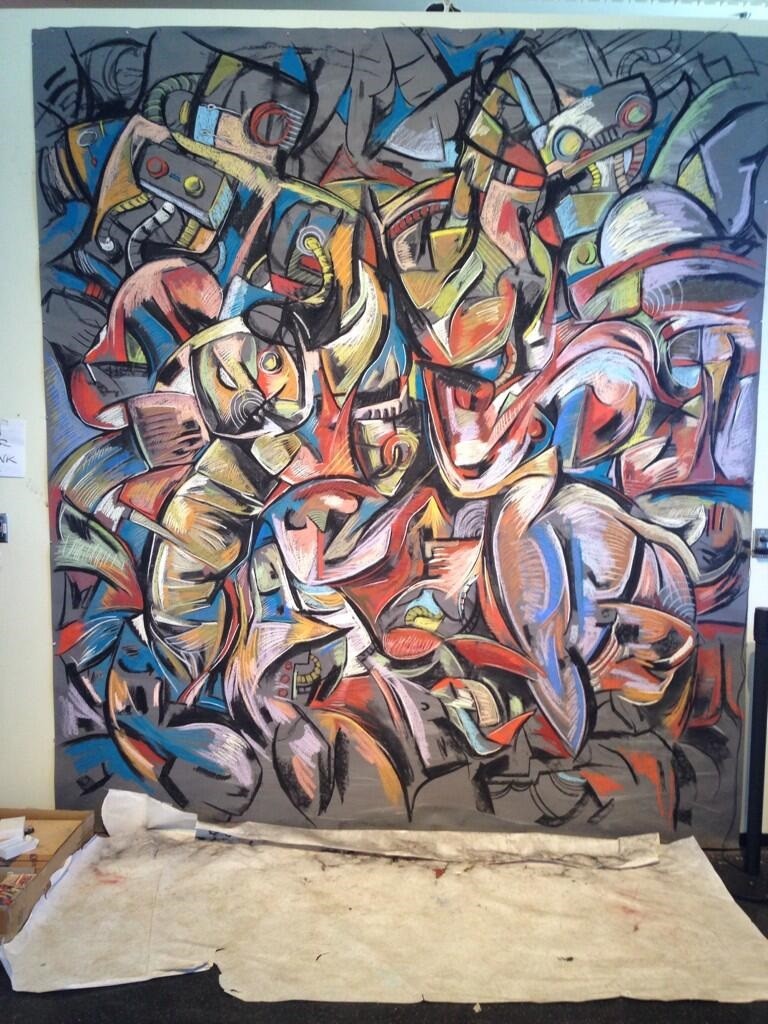 For the third year in a row, CoLABorART will be featured in The Lab at Leo – which tests the proposition that, in the spirit of Neil Simon's 'The Odd Couple,' can two artists, each with a unique style, work together without driving each other crazy? It's a bit of a free-style experiment, which gives both artists and audiences a platform to see how well creative individuals handle this unusual dynamic, given that artists typically work in solitude and often envision their studios as inviolable sanctuaries of creativity and aesthetics. Visitors will have the opportunity to see several collaborations continue to take shape throughout the festival.
The Leonardo is also offering reduced admission prices (just $5 per person) for its latest exhibition encompassing 10,000 square feet, SPARK!, which includes more than 700 pieces of 2-D and 3-D art, including Dallas Graham's interactive art installation 'It Is Possible.'