Saturday evenings at the Utah Arts Festival, often bringing the largest crowds of the event, are packed with outstanding musical headliners. Among them will be veteran blues musician Dennis Gruenling featuring Doug Deming and The Jewel Tones (June 25, 8:30 p.m., Amphitheater Stage).
Then, Clarice Assad, Elvin Bishop, Incendio and Jet Black Pearl bring a whole world of music to the festival city. The Utah Review interviewed these performers as they prepare for their appearance at the festival's 40th anniversary.
Clarice Assad (Festival Stage, 8:30 p.m.; Salt Lake Jazz Orchestra, 7:30 p.m.)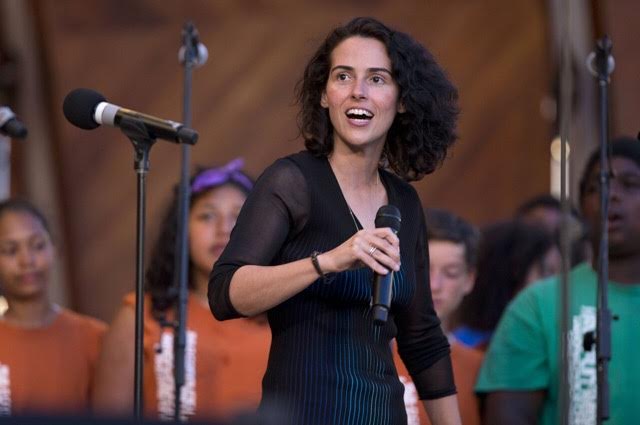 Clarice Assad is thrilled to be performing for the first time in Salt Lake City at the Utah Arts Festival but festival visitors will expectedly be even more enthusiastic for her appearance.
In addition to her appearance with her Off The Cliff four-piece ensemble (Festival Stage, 8:30 p.m.) with a catalogue of jazz, classical, avant garde, Brazilian music and songs and music from around the world, Assad will premiere two arrangements of Brazilian songs with the Salt Lake Jazz Orchestra (Festival Stage, 7:30 p.m.): Linha De Passe by João Bosco and Aldir Blanc, and Cai Dentro, composed by Baden Powell and P. C. Pinheiro. Kurt Reeder, the orchestra's pianist, wrote lead sheets for the songs while arrangers Brian Booth and Jay Lawrence composed the big band charts.
"This is really exciting for me," Assad says in an interview with The Utah Review. "Normally, I do my own arrangements but to have someone compose these specifically for two well-known Brazilian songs that I deeply love is an unforgettable collaboration."
Assad is in high demand across the globe. Earlier this month, a work commissioned by General Electric she wrote inspired by wind and renewable energy sources was premiered by the Albany Symphony's chamber ensemble. After completing a McKnight Visiting Composer Fellowship earlier this year, she will be leading a workshop in experimental composing for teachers at Vallekilde in Denmark. She also is completing work on a new string quartet as well as a solo piece for percussion and orchestra.
One of her most memorable collaborations came last year in Boston, where she worked with musicians of many ages and backgrounds. Joined by percussionist Keita Ogawa, Assad led workshops at three separate youth programs, including one culminating in a concert with the Brazilian drumming ensemble Grooversity, which includes musicians from the Berklee College of Music and younger students. Assad worked with young performers to prepare the premiere of Cirandadas, which represents the music northeastern Brazil. The Boston Globe review praised both Assad and her youthful charges:
Assad described the piece as a "Japanese Brazilian orchestral samba rap"; it was all of that, with folk-like tunes, call-and-response singing, clapping and waving of hands in the air, ferocious drumming from Grooversity out front, and a dance pulse everywhere, yet it held together. The kids from ZUMIX and Camp Harbor View were more than all right, and Wilkins [music director Christopher Wilkins of the Boston Landmarks Orchestra] himself swayed to the samba beat, but Assad was the star, singing of the "fishies of the sea" and then scatting up a storm.
She has been performing throughout the U.S. with members of her family, arguably one of the best-known in the world for their musicianship. At a concert with her father (Sergio) and uncle (Odair), she sang and improvised scat singing on Hector Villa-Lobos's Melodia Sentimenta as well as performed her own arrangements of The Girl From Ipanema as well as works by Milton Nascimento. Her music can be near heartbreakingly profound or exhilarating in its Brazilian harmonies and rhythms. "I really love the potential with symphonic arrangements because of the colors, timbres and textures but I also cherish the freedom that comes with great jazz," she explains. Her own arrangements are imbued with lush symphonic-like textures emphasizing more the sounds of stringed instruments than of brass.
Her newest recording releases include Relíquia(Adventure Music), a collaboration with her father (Sergio) as well as her works that have been recorded by pianist Will Duchin and her Sephardic Suite included a compilation recorded by The Cavatina Duo and the Avalon String Quartet.
Elvin Bishop's Big Fun Trio (Amphitheater Stage, 9:45 p.m.)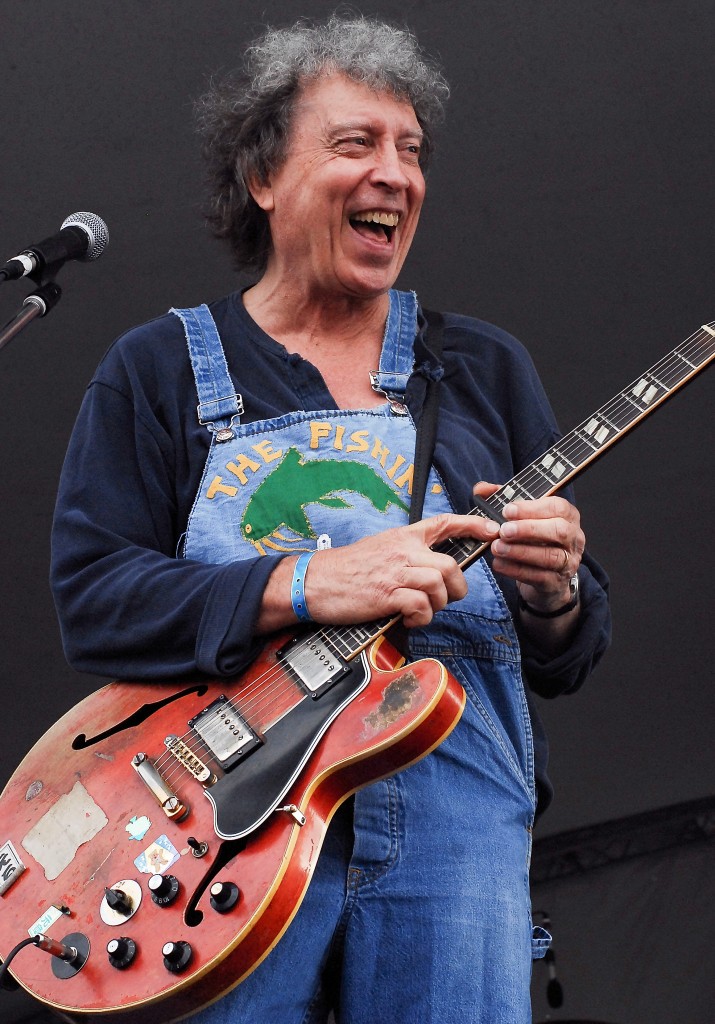 For some musicians, a long career keeps the raucousness of youth going but also with the mature wisdom of leveraging so much more creative capacity from where those roots first sprouted.
Elvin Bishop, in his 70s, is thriving continuously as a veritable grandmaster of the blues and R&B. In his album Can't Even Do Wrong Right (Alligator Records, 2014), Bishop's guitar fret work continues to sting and dazzle. There were five new songs and then his interpretations of great catalogue examples: Jimmy Reed's Honest I Do, Fats Domino's Bo Weevil and Lionel Hampton's Hey-Ba-Ba-Re-Bop. He has received many top honors from The Blues Foundation and was inducted into the Rock And Roll Hall Of Fame last year, as an original member of the Paul Butterfield Blues Band.
Many of today's young musicians enjoy digital technology that has emancipated virtually every available form of music expression to ubiquitous accessibility. In Bishop's youth, when no one even thought of the idea of people being practically "born with earbuds," as Bishop says in an interview with The Utah Review, listeners hoped for the bonus of catching a radio station from hundreds, if not thousands, of miles away to hear music by Muddy Waters, B.B. King, jazz, gospel, Zydeco, the Doo-Wop sound, Jimmy Reed, Howlin' Wolf and others. "Living out in the flat prairie near Tulsa, it was worse because of no electricity," he recalls. "And now I see videos on YouTube of musicians playing my music."
It was blues that "hit me like a bolt of lightning," he recalls. He went to college in Chicago on a scholarship but eventually blues would take over, even as he had opportunities to play other types of music including jazz and a "little bit of psychedelic-influenced Rock."
For The Big Fun Trio, Bishop is joined by Bob Welsh Jr. (bass guitar) and Willy Jordan (drummer). No doubt, there's no place to hide in this stripped down instrumentation but all of the essential beauty of blues comes through in the technically gifted musicianship of these performers.
Incendio (Festival Stage, 10 p.m.)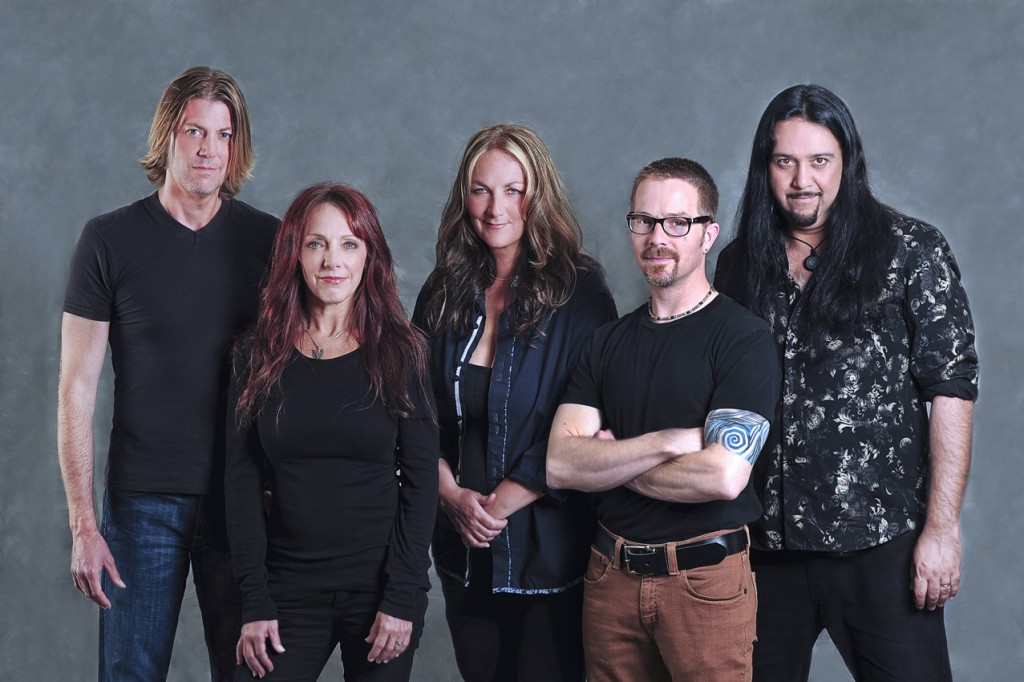 During the interview with The Utah Review, Incendio's Jean-Pierre Durand was hoping that traveling through the the desert no-man's land near the California and Arizona borderlines would not interfere with the phone conversation, as the band was heading to Albuquerque for a concert before it arrives in Salt Lake City for its festival show.
The experience underscores just how busy Incendio is, with an oustanding reputation as an audience favorite for its catalogue of instrumental world-inspired music. In a music industry where conventional wisdom and practices barely matter anymore, enterprising ensembles such as Incendio are making their reputations on invigorating performance tours throughout the region and the country. It is not uncommon to be planning 75 to 100 dates or more each year and sometimes even that number in one section of the yar. The band shines at many high-profile festivals across the country.
The band has developed significantly in its cosmopolitan scope. Originally established as a performing platform for new flamenco music in 1999, the band has incorporated practically every major genre and form of musical vocabulary into their instrumental works. Of course, there is the guitar but the ensemble encompasses many instrumental tones and textures with mandolin, bouzouki, violin, Celtic harp, piano, bass, synthesizer and ethnic percussion instruments. "We come from Led Zeppelin, Ecstasy, Steely Dan and then fuse power pop and electronic music into the mix. We definitely do not sound like other music or of a particular style," Durand says.
Plainly, the ensemble is putting into full force the ideas that have shaped the trends of 21st century music in a very short time. Indeed, as Durand mentions, few are surprised anymore that a particular musical form — hip-hop, for example — could be found even in Pakistan or other areas around the world that exist well under the radar of the music industry. Among its numerous album releases is its own produced compilation released late year for the Christmas season O Night Divine. Durand says the band is enjoying the opportunity to take issues of quality control and production values directly in recording their music. There are so many rich textures in their music that come clearly through each performer's line.
Durand, along with Jim Stubblefield (guitarist) and Liza Carbé (bassist/guitarist/vocalist) are the original members and Incendio now includes Bryan Brock and Timothy Curle (percussion) and Nicole Falzone (drums).
Jet Black Pearl (June 25, 3 p.m. and 6 p.m.; June 26, 3 p.m., City-County Building, and 6:30 p.m., Park Stage).
Jet Black Pearl (a/k/a Jetty Swart) was a shy student at a Dutch music school who loved singing and practiced on her parents' 1970s Farfisa electronic organ who also played flute. "I loved singing, but I was very shy and I always thought that one can only take singing lessons when you're good at singing already (we can have strange ideas in our mind, as an aside)," she says. "I had a teacher who motivated me to improvise, so that's all I would do: turn on the radio and play along. But at 18, I went to art school and forgot a bit about my love for music."
A roommate who was a musician was impressed by her singing, which cemented Swart's passion for good. However, in looking for the instrument that logistically would help build her musical career, she thought of the accordion. "This was in the early '90s, and the accordion had just started to become more popular again," she recalls, adding that she listened to French bands such as Les Négresses Vertes, Lo'Jo and others. Swart liked the accordion's vintage appeal and she went to Prague to purchase an instrument, believing that she could learn it quickly. She was still in art school in 1993 and went to New York City for a graphic design internship. "I loved New York, especially the fact that I didn't know anybody there, so I could do whatever I wanted," she explains. "I had learned three songs by heart and after office hours, I played them over and over again in the street. It probably didn't sound great, but I was young and very enthusiastic, so people would put money in my hat."
Swart's love of street theater performance grew from that point. She moved to France, where she learned a few more songs and played them in the streets. She met musicians who helped perfect her technique and performing style. "It definitely changed my life," she says, "and I actually had to get rid of some bad street habits (on stage you shouldn't sing loud all the time, for example).
Reflecting on her self-education as a musician, Swart says, "I've always sung songs while accompanying myself on the accordion because for me my voice and the accordion are almost inseparable." As a soloist, Swart always looks for new sounds, such as developing bass lines and adding to the conventional repertoire for accordionists which some believe is really just all waltzes and polkas.
When she started traveling around the world, Swart saw her musical palette expand rapidly, encountering the sounds of Mexican mariachis, son Cubano, Colombian salsa and cumbia, Indian druphad, French musettes, Algerian Rai, Eastern European Gypsy and Spanish Flamenco music, just to name a few. When asked to highlight some of her influences, she explains, "It would go from Stravinsky to Eminem and to Caravan Palace to Mr. Bungle and to Die Antwoord. Lately I've been listening a lot of Mulatu Astatke, and other Ethiopian musicians."
And, Swart sings mostly in English, which she says allows her to express certain sentiments more directly than in French, for example.
For her Utah Arts Festival performances, she will be collaborating with local musicians Harold Carr and Flavia Cerviño-Wood. "I've met Harold and Flavia already last week here in Portland [Oregon] and we did a first rehearsal together, it was wonderful to meet them, both musically and personally," she says. "With the bass and the violin, I almost feel like I'm sitting in a tube and I only have to float down with the stream. It actually really makes me want to have a regular band again."
One of her most memorable performance was with a female singer at a prison in southern France where the audience comprised entirely male prisoners. She said everybody – performers and audience members – were apprehensive at first. "At that time our repertoire was mostly old-fashioned French songs from the 1950s, talking about heartbreak; and not really what they were looking forward to hearing probably," she explains. "But after a couple of songs, my friend took someone in the audience to dance along with the waltz we were playing, and then the ice broke. It became a party. All these tough guys started singing with us and after our concert, many of them stayed to hang around a bit more and sing some more songs that they had learned from their parents."
When she toured with her band Yeti in Poland, there were standing ovations nightly, she recalls. While most of the songs were in French, one had a part that was to be translated in Polish. "Our tour driver helped and while we were traveling from one city to another, I was learning those Polish lyrics. When we finally played the song: Wow! Many people started clapping and crying. It might have been the vodka, but there was definitely a lot of emotion in that room that night," she recalls.
From Salt Lake City, Swart will return to Portland before heading to Europe next month. Some of the songs in a new show exclusively focused on animals will be performed at the festival. Among her European stops will be at the Edinburgh Fringe Festival in August, and she will be provide the background music for a family show with soap bubbles In September, Swart will appear at the Accordion Noir Festival in Vancouver and then return to Portland to work on my latest recordings, which should be ready for release by year's end. In between, Swart will travel to China with the Bubble Show.