Soprano Clara Hurtado-Lee is looking forward to testing out the acoustics in the soaring and spacious Urban Room atrium of the City Library. Perched on the overhang on one of the floors above the main space, a trained opera singer can fill the entire vast space with her voice.
For the second year at the Utah Arts Festival, the Utah Opera is presenting 'Random Acts of Opera' at featuring one of its artists in an hour-long program of arias, musical theater standards and other art songs, along with an accompanist, Emily Williams. Performances in the Library Atrium will take place today (June 23) and tomorrow (June, 24) at 2 p.m.
The outreach initiative, coordinated by Paula Fowler, education and community outreach director for the Utah Symphony and Utah Opera, has been an ongoing effort with the City Library. Periodically throughout the year, opera singers have popped up randomly in the library in the middle of a weekday to offer a short, impromptu recital.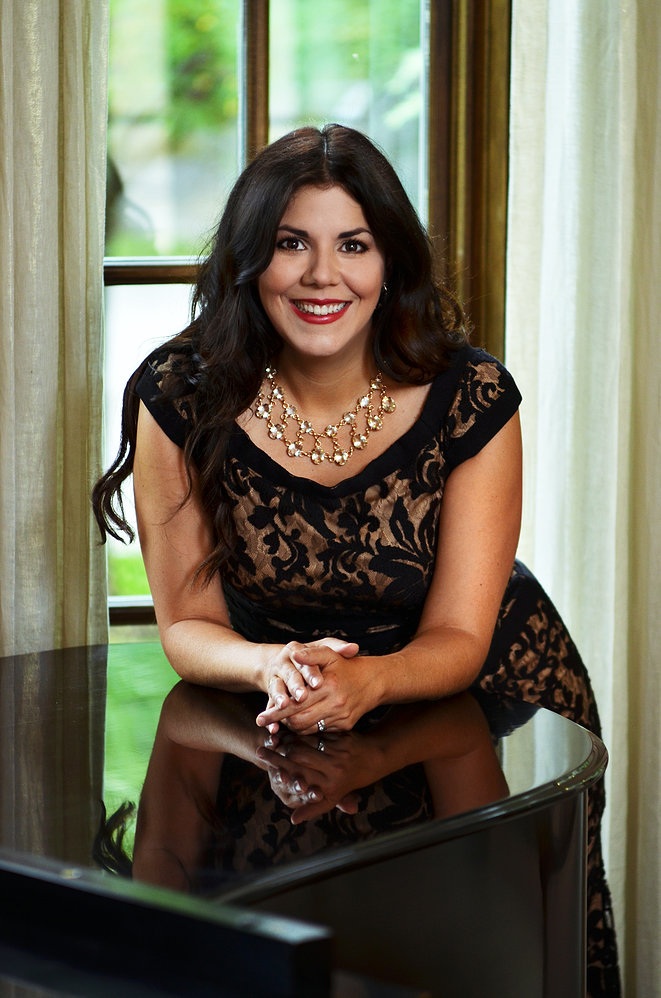 Lee, who performed in the company's production of Man of La Mancha this past season, earned her bachelor and master degrees in vocal performance from the University of Utah and she is currently midstream in her program for the doctorate in musical arts. In an interview with The Utah Review, Lee grew up in a family surrounded by music, including her father who was an operatically trained tenor and performed for many years in the Mormon Tabernacle Choir.
However, she says that she came to opera probably later than most opera singers. While she had private voice lessons and sang in choirs during her younger years, she pursued interests in dramatic theater, a potentially strategic advantage because most opera singers have little experience or generally feel uncomfortable with the acting requirements that go along with many roles. A Utah native, she counts among her favorite roles in theater those from Shakespeare plays including As You Like It and Twelfth Night. "One of my most memorable experiences was for a monologue competition and I chose Blanche from A Streetcar Named Desire," she adds.
In opera, some of her favorite roles come from Mozart and bel canto style, including Pamina from Mozart's The Magic Flute, Gilda from Verdi's Rigoletto and Donizetti's Lucia di Lammermoor. However, her top pick for her performing 'bucket list' is Mimi from Puccini's La Boheme, a character she says that she is drawn naturally to for the style and weight of voice required in the role.
Lee's upcoming performing schedule will include some collaborative recitals this fall and performances at Christmas in Handel's Messiah, and Bach's St. Matthew Passion next spring.
The forthcoming Utah Opera season will mark the company's 40th anniversary. Highlights will include a gala fundraiser with internationally acclaimed opera soprano Renée Fleming; a reprise of La Boheme, which was the company's first production, a double bill of two classic one-act operas, Leoncavallo's Pagliacci and Puccini's Gianni Schicchi, the Utah debut of Moby Dick by American composer Jake Heggie and librettist Gene Scheer and the epitome of joyous operatic celebration, Strauss' Die Fledermaus.
Beginning Sept. 1, the company will offer 40 Days of Opera to mark the countdown to the opening of its anniversary season. Utah Opera will hold an event at locations across the Salt Lake City metropolitan area. These will include pop-pup performances and events for the company's educational programs which reach more than 140,000 Utah students.