Two of the artists in this year's Artist Marketplace, the largest ever in Utah Arts Festival's history bring unique approaches to their work.
Frank Falk, iHorns, 3-D Mixed Media, Booth 135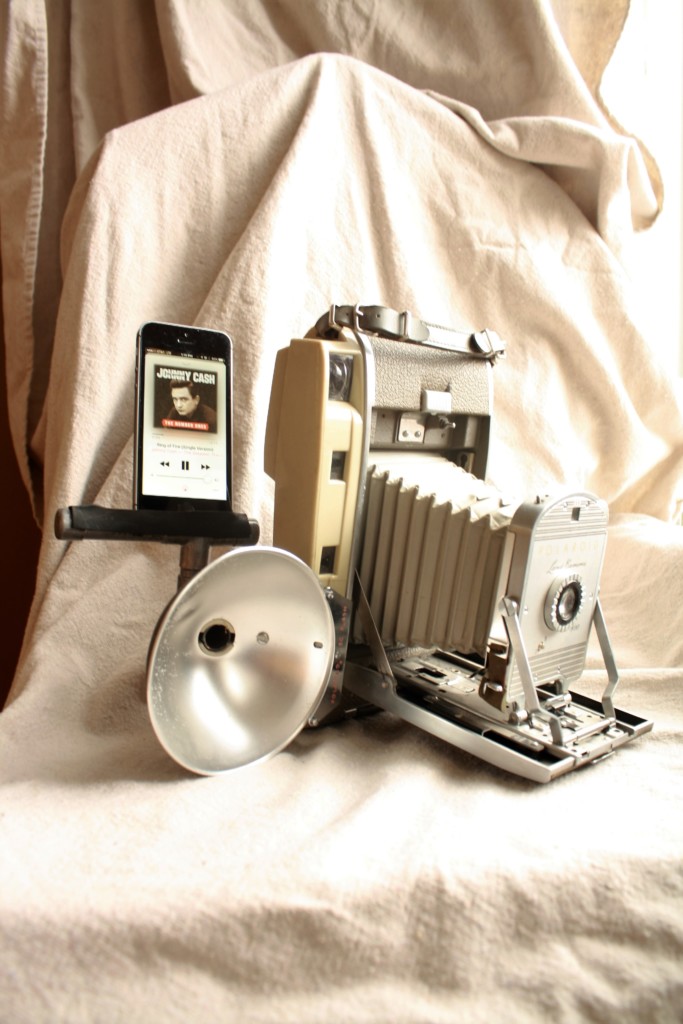 For some, Frank Falk's art on the surface is a cool nostalgically rendered novelty which enhances the sound quality of that ubiquitous object of our times – the smartphone. However, the artist puts a great deal of effort into telling the backstory of the vintage objects that are magnificently repurposed. Thus, his art communicates, as he explains in an interview with The Utah Review, the fascinating story connecting American capitalism to societal influences and demands.
What started as a simple gift for the youngest of his seven children has blossomed into a thriving artistic platform known as iHorns. He takes objects created long before there were even the faintest notions about WiFi connectivity and Bluetooth technology and repurposes them as wonderful speakers for smartphones, including a convenient dock.
As a pleasant surprise to Falk, whose career has been as a litigation consultant, his iHorns art has attracted a good deal of attention at festivals and artisan craft marketplaces in the region, including the Craft Lake City and the Utah Arts Festival. Last summer, he won Best of Show honors at Logan, Utah's Summerfest.
Gleaning objects purchased through many online auction sites, Falk has transformed oil cans, Turner microphones, RCA Radiola, agitator, Polaroid land camera, rubber horns that fit the classic coffin-style radios and other items into distinct pieces accompanied always by an interesting narrative. Some of these pieces can cost hundreds, if not thousands of dollars but many are affordable. His simplest piece, for example is a cow horn, which sells at around $20.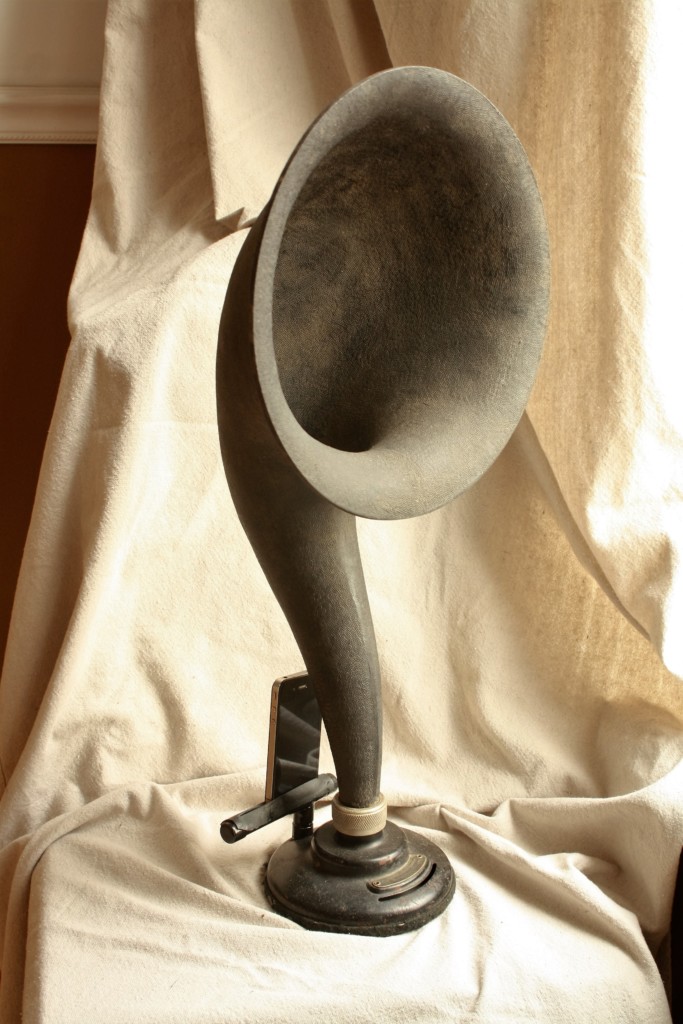 His art underscores the business and culture of technology. He talks about the development of portable radio speakers, leading to the earliest examples of surveillance technology intended to help nab corrupt elected officials, or to provide devices for audience members so they could hear clearly the actors on the Broadway stage.
The current fascination with the marvels of startup enterprises being quickly transformed into major market leaders and corporations flush with cash is not an unprecedented story in capitalism, as Falk explains. RCA sourced its materials for its radio speakers from the Miller Rubber Company, which was established in 1893. "At the time it was established, the company was capitalized for $250, but by 1920, it had sales of $30 million a year," he adds.
Falk sees the marriage of science and art as emphasizing the joyous reactions and emotional connections people make to art. Patrons who purchase his art do it for various reasons, some functional while others might buy larger pieces that become significant additions to personal art collections. Every horn provides a unique sound quality but every art piece purchase includes the history behind it.
Joshua Rodine, Glass, Booth 100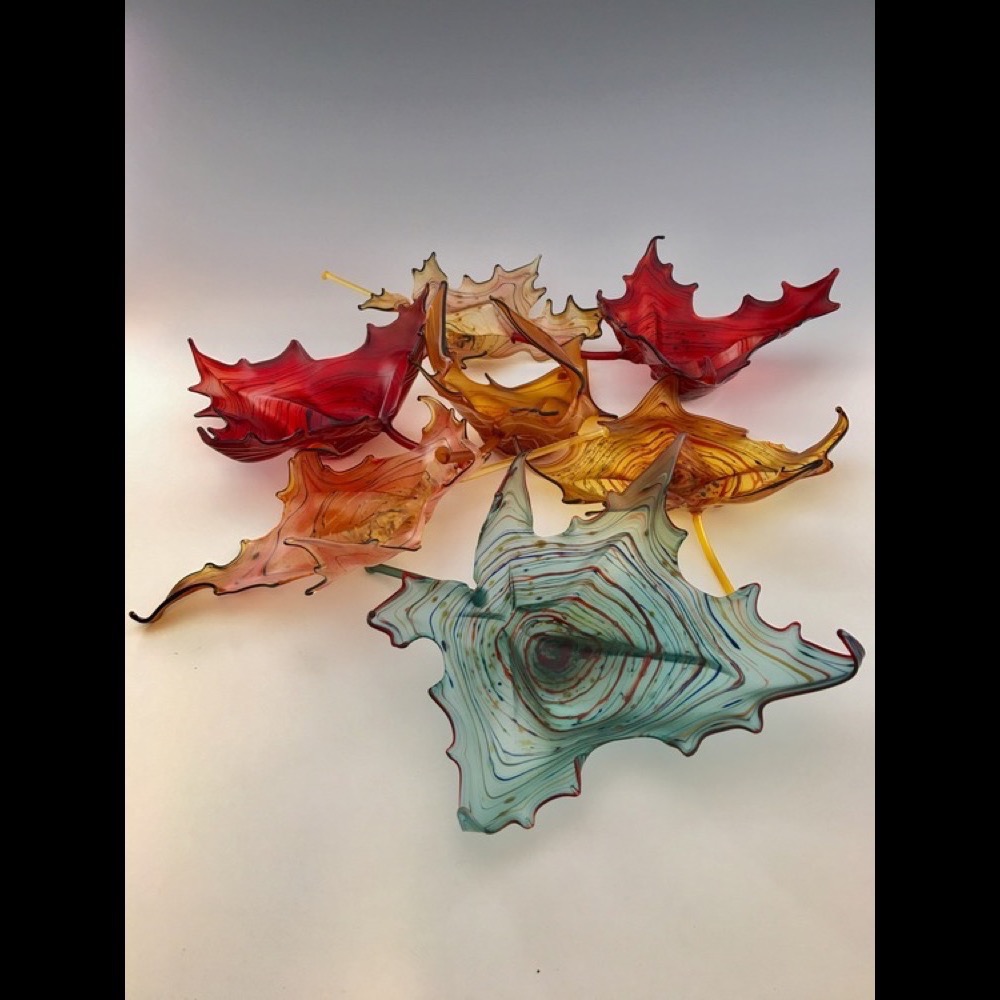 One of the 56 artists appearing for the first time at the Utah Arts Festival, Joshua Rodine creates borosilicate glass art that is inspired by the natural surroundings in and near his home in Eugene, Oregon. He captures the juxtaposition of nature's pure resilience along with the disruptive and destructive effects of wildfires, earthquakes and volcanic eruptions in the Pacific Northwest.
As he explains in an email interview with The Utah Review, "Glass has helped me express ideas and emotions that are more subtle and complex than can usually be expressed in words. I'm particularly fond of how color can create so much feeling and emotion."
To begin working with glass, he heats it to between 2,000 and 3,000 degrees Fahrenheit before rolling the section in several coats powdered colored glass to form his color and then beginning his decorative work. He will use various techniques including colored glass rods to make them molten, glass threads that are spun around the piece, or shards of color that are inlaid.
Then, the piece is blown and sculpted to achieve the final form and placed in a hot kiln to anneal. Once it is cool, he begins his coldworking process, which typically involves sandblasting the glass which finely etches the surface, and battuto, which is used to engrave or carve the glass.
"I'm constantly experimenting with new ideas and technique although only around 25 percent of them work out in reality," he explains. "Through work, work, work is the only way I push out new ideas. But try not to do much super repetitive work – try to switch it up."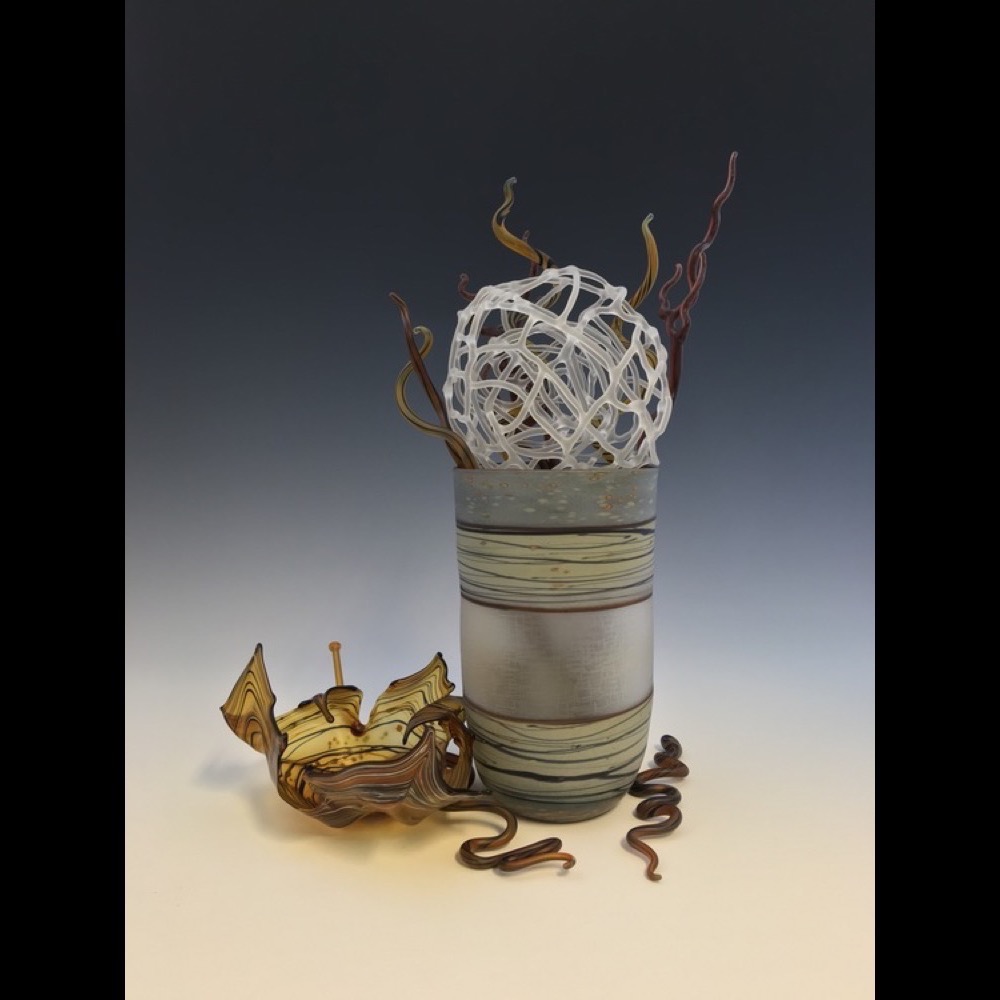 A full-time artist now, he started training when he landed a job in the studio of Jason Harris, a pioneer in lamp working, and then took classes from some of the most respected artists in the field, including Robert Mickelsen, Roger Parramore, and Cesere Toffolo.
"My main inspiration has been natures cycles of growth and decay," he says, "but my influences have definitely shifted after having three wonderful children. They make you look at life in a whole different light."
Some of his recent awards have included best in show honors at last year's Kimball Arts Festival in Park City and Boise Art Museum Art in the Park (2014) as well as best of glass honors at the Sun Valley Arts and Crafts Festival in Idaho (2014).