Queer cinema has matured significantly within the last decade and, this year's Utah Film Center's Damn These Heels International Film Festival is a panoply of emancipating artistic expressions that break many taboos and boundaries. The 23 feature-length films, including 14 fictional narratives and nine documentaries from a dozen countries, introduce audiences to stories where different cultures, religious beliefs and personal pursuits bring fresh awareness, especially to sexual identity and the fluidity of gender.
In its 15th year, the festival will be held July 20-22 at the Rose Wagner Center for Performing Arts in downtown Salt Lake City. There are Utah premieres for 21 films. Four films, including two which premiered at last January's Sundance Film Festival, have Utah connections. These include a documentary made in Tonga about trans* individuals and a fictional film about a young man working at an Alaskan fish cannery who aspires to be a drag performer but also has taken up boxing.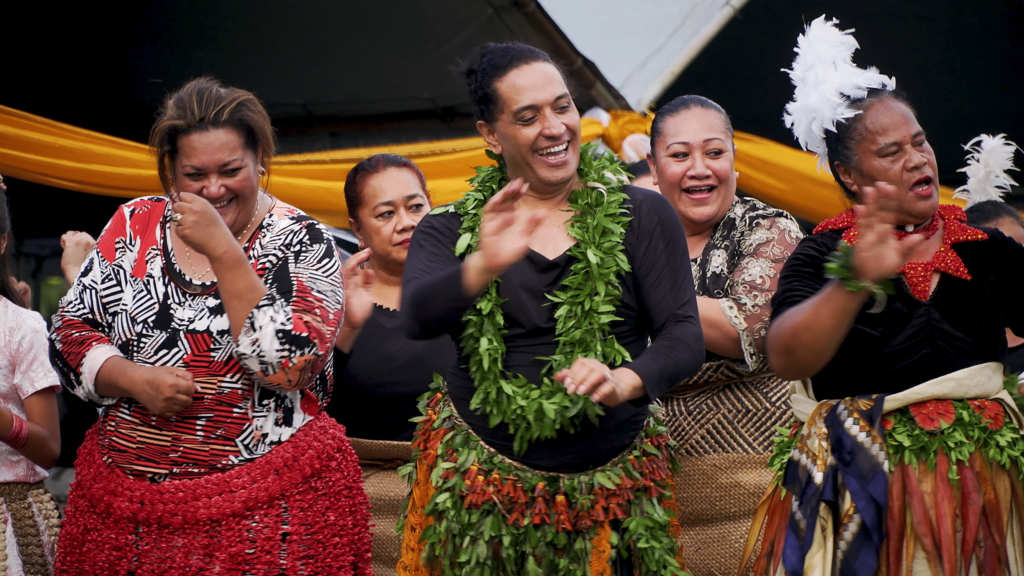 The longest running LGBTQ film festival in the Intermountain West region has new features, including a competition for local filmmakers. This weekend, participating teams in the 48 Hour Film OUT Project will make a queer-themed short film in two days. The films will be screened at the festival on Saturday, July 21 (6 p.m., Black Box Theatre). The winning film will be screened at Filmapalooza in Paris in 2019 for a chance at the grand prize of screening at the Cannes Film Festival 2019 Short Film Corner.
Patrick Hubley, director of programming for the center, says this year's potential pool of films for the festival started with more than 200 titles and eventually 60 were screened to whittle the list to the final slate. Of note, 16 have won numerous awards on the international film festival circuit and several others have only been released within the last few months so they are just beginning to gain traction. The slate includes 12 international short films that will be screened in two programs (July 21, 1:30 p.m.; July 22, 9:30 a.m., Black Box Theatre).
CHARACTER DEVELOPMENT AND THEMES IN DAMN THESE HEELS SLATE
As The Utah Review had the opportunity to screen many of the films on this year's Damn These Heels slate, several overarching observations emerge. (The accompanying article summarizes the entire slate and screening times.) The quality of character development in fictional narratives is translated to strong acting performances, especially in stories where portrayals of gender fluid individuals are handled by actors who identify differently than their characters. These include Tôma Ikuta in Close Knit (Karera ga honki de amu toki wa), a 2017 film from Japan (directed by Naoko Ogigami) about a young man and his trans* partner who take his niece into their household. Ikuta, fresh from another Japanese role as an undercover cop who turns gangster in a Japanese crime adventure film, plays Close Knit's heroine naturally as a gentle, nurturing woman.
Likewise, it is a cast of young women who play the five principal male roles in The Wild Boys, a French film (directed by Bertrand Mandico) situated in the early 20th century as a fantastical nightmare in a maritime setting. Similarly, the lead role in devilish Bruce LaBruce's The Misandrists, about a militant lesbian separatist group, is based in fluid gender representation. Although this director's latest offering is comparably tame in the salaciousness of his other work, there still are some explicit scenes of sexuality. Several other films also have instances, which means their screenings will be limited to adult-age audiences.
The themes of nonbinary gender and sexual identity complement broader treatments, showing how these ideals intermingle with traditional cultural and religious beliefs — sometimes in unexpected ways. A prominent example is The Gospel of Eureka (directed by Donal Mosher and Michael Palmieri), a documentary which draws unexpected parallels between a drag show and a religious play tradition in Eureka Springs, Arkansas.
In some narratives, there is a matter-of-fact tone about coming out as well as gay relationships and marriage, where tensions about tolerance and affirmation – which may still be present – are supplanted by the realities of life, work or the desires to raise children. These include Anchor and Hope (directed by Carlos Marques-Marcet), a film from Spain about two women and their best friend living on a boat trying to decide if their relationship can survive the prospects of parenthood. Ideal Home (directed by Andrew Fleming) is about a gay couple trying to raise a pre-adolescent boy in a narrative that rings of the Auntie Mame storyline.
Freelancers Anonymous (directed by Sonia Sebastián) is a zany film about a woman preparing for her wedding while trying to launch a tech startup with a motley ensemble of colleagues. My Big Gay Italian Wedding (Matrimonio Italiano; directed by Alessandro Genovesi) is a comedy that confirms when it comes to gossip, complications of relationships, and pre-wedding snafus, there are no differences, regardless of sexual orientation. From France, My Life with James Dean (Ma Vie avec James Dean; directed by Géraud Champreux) highlights a young independent filmmaker whose work attracts little attention from the town he is visiting, save for a young movie projectionist.
DAMN THESE HEELS DOCUMENTARY HIGHLIGHTS
Documentaries cover a gamut of themes, some with surprising discoveries that redirect the expected trajectory of the narrative. Mr. Gay Syria (directed by Ayse Toprak) is a refugee story told through a different lens, as it focuses on gay men trying to balance the expectations of different cultures. Man Made (directed by T Cooper) weaves through stories of four contestants in a trans* bodybuilding competition. Shakedown, reminiscent of HBO's Real Sex series, highlights an underground black lesbian strip club in Los Angeles. From Brazil, Tranny Fag (Bixa Travesti (directed by Kiko Goifman and Claudia Priscilla) is a liberating piece about a performer who celebrates her feminine identity without particularly embracing all of the essential characteristics one would expect in the feminine body. Transmilitary (directed by Gabriel Silverman and Fiona Dawson) is timely as it follows four stories of trans* individuals committed to serving in the military. The appeals process is underway in a case challenging the current administration's intent to ban trans* individuals from serving in the military. Following this screening (July 21, 7 p.m., Jeanné Wagner Theatre), there will be a panel of LGBTQ veterans of military service, which will be coordinated by the Utah Pride Center.
FILMS WITH UTAH CONNECTIONS
Two of the films, which screened at Sundance, received Utah Film Center fiscal sponsorship during their development and production. A quintessentially Utah film, Quiet Heroes was directed by Jenny Mackenzie and co-directed by Jared Ruga and Amanda Stoddard – all Utah residents. The documentary, a solid archival piece, highlights the work of Dr. Kristen Ries, an infectious disease specialist, who moved to Utah in 1981 and was the only physician who treated patients with HIV/AIDS for nearly a decade before Maggie Snyder, a physician assistant, joined the efforts to provide critical healthcare. The film opens the festival July 20 at 7:30 p.m. in the Jeanné Wagner Theatre. A post-screening panel discussion will include the directors along with Ries and Snyder as well as Peter Christie and Kim Stoddard, whose stories are featured in the film.
The other is We The Animals, a magnificent adaptation of the coming-of-age novel by Justin Torres. Directed by Jeremiah Zagar, the film won the Next Innovator Award at Sundance in January. The story focuses on three brothers in a Puerto Rican family who live in Utica, New York and how the difficulties they have in defending themselves against the emotional crises and economic difficulties their parents face. The film will screen July 21 at 9:30 p.m. in the Jeanné Wagner Theatre.
Among the other films with Utah connections is Leitis in Waiting, a documentary about trans* individuals, their unique roles in Tongan culture, and the struggle for equal rights even though they are accepted by two mainstays of the island nation: the Catholic Church and the royal family. Directed by Dean Hamer and Joe Wilson, the film features Joey Joleen Mataele, a caterer, activist and the founder of a pageant that has become a major tourist attraction. Mataele, who has many relatives in Salt Lake City, will make the 5,900-mile journey from Tonga for the screening (July 21, 4:30 p.m., Jeanné Wagner Theatre). Various groups helped raised funds for Mataele to make the visit to Salt Lake City. More than one out of every four Tongans in the U.S. reside in Utah.
A quarter of a century ago, Mataele founded the Tonga Leitis Association, a civil rights advocacy group. The film is an absorbing plunge into the leitis' unique role in the Tongan kingdom. It would be inaccurate to describe the leitis as cross-dressers or even necessarily as gay. Many are essentially women trapped in men's bodies where they may have the male genitalia but their hormones are almost all female. Leitis are prominent in their country's culture – organizing and preparing banquets, serving as hair stylists and beauty specialists and designing decorations for public events including those hosted by members of the Tongan royal family. Viewers also see examples of the Miss Galaxy Queen Pageant, an annual event to celebrate the leitis and LGBTQ Tongans.
However, leitis also must contend with the risk of violent attacks as well as the vocal presence of evangelical preachers who are funded by conservative religious groups based in southern California. Many laws still remain that restrict full civil rights enfranchisement for the leitis and LGTBQ citizens and many island nations in the South Pacific have laws criminalizing homosexuality.
Wilson and Hamer are married and, as Wilson mentioned in a phone interview from Hawaii, they "fell into filmmaking" after working as scientists for the National Institutes of Health. The long background story that led them to Tonga and Mataele is important to the context of the documentary. Years before, the couple placed a marriage announcement in a small town newspaper in northwest Pennsylvania, a conservative community from where Wilson came. "A mother of a gay teen reached out to us and told how her son was being tortured by others at school," he explains. That story led to their 2009 documentary Out in The Silence, which was supported by the Sundance Institute.
Their next project was Kumu Hina, a 2014 documentary about a trans* Native Hawaiian teacher who mentors a girl to realize her dreams of leading the school's male hula troupe. It was when that film was screened in Tonga that the couple met Mataele and decided to tell her story as well as those of the leitis' broader struggles. "These stories always are at the heart of our filmmaking," Wilson says.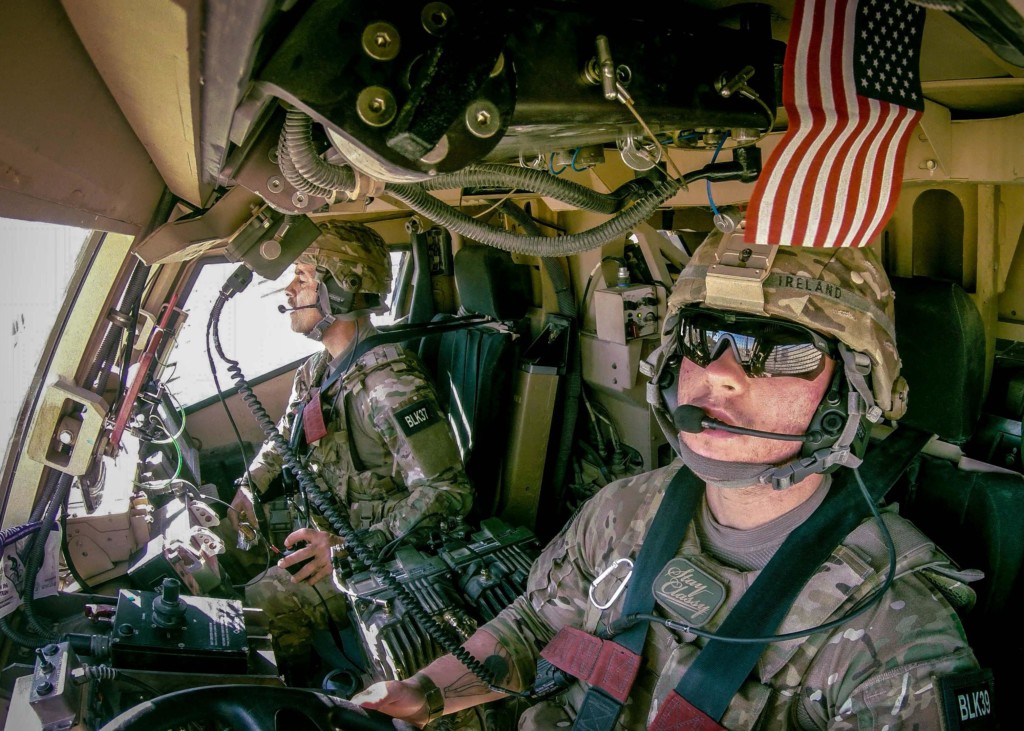 Utah viewers will discover some important epiphanies about culture, assimilation and activism. While the leitis occupy highly visible, circumscribed roles as chefs, caretakers and caterers, often by virtue of the accepting patronage of royal family members, they face intractable political resistance against opportunities for employment and access to healthcare in all sectors of society. But, the leitis also remain deeply committed to their religious bearings and to values of their Tongan culture. Mataele epitomizes a noble, patient, wise, deliberate activist who eschews the viral optics of PR-generating public demonstrations and protests. She prefers instead to cultivate a dialogue with influentials to find constructive ground for social change.
Indeed, it also will surprise Utah audiences, for example, to see Tonga's first Roman Catholic cardinal, Soane Patita Paini Mafi, speak so positively to the leitis' cause. On the other hand, there is a firebrand preacher who inflames the quiet conservative tenor in the civic Tongan discourse. This particular rhetoric incites vigorous resistance against any progress on LGBTQ civil rights. Hamer and Wilson document thoroughly Mataele's insistence on pursuing an authentic strand of civility that unfortunately has gone missing in our country's current dialogue. "The film reminds just how often the Pacific island nations are overlooked and misunderstood," Wilson says.
The film has invigorated the civil rights campaign in the region, Wilson says. As reported recently in Samoa Planet, the "Leitis in Waiting Pacific Equality Project is calling for support to protect and promote the human rights of gender and sexual minorities in the Pacific Islands. With a petition, the group hopes to rally the support of the Pacific Islands Forum Chair, country leaders and member states." As the petition indicates, "seven of the 18 Forum member states maintain colonial-era laws that criminalize the lives of lesbian, gay, bisexual, transgender, and intersex (LGBTI) people, threatening gender diverse citizens with harsh penalties, including but not limited to imprisonment, whipping and other corporal punishments." As of today, the petition has passed the 75 percent mark in its goal for signatures. It can be found here.
The fourth film with a Utah connection is Alaska Is A Drag, a comedy-drama which exudes entertaining fabulousness in Leo, a young man working in a Alaska fish cannery but whose ambitions are to become a famous drag performer. In the meantime, he also has learned to box, which strengthens his skills as a stage performer. Leo's character is a clear example of the nonbinary ease of not having to identify either as exclusively or predominantly masculine or feminine.
Directed by Shaz Bennett, who is from Salt Lake City but now lives in Los Angeles, the film was developed from a 2012 short of the same title, which screened five years ago at Damn These Heels.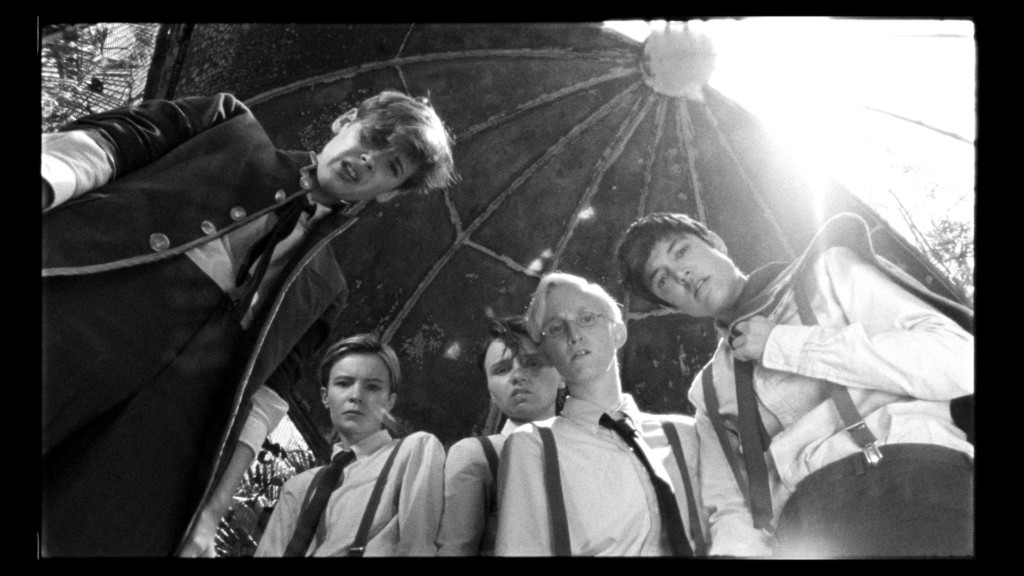 The film stars Martin L. Washington, Jr., as Leo, the main character. He also played the role in the short film. Leo's sister, who has just finished a round of chemotherapy for her cancer, is played by Maya Washington, and while the two characters look like twins the actors in real life are not related, despite their shared last name. Also featured is Matt Dallas, who gained fame as the star of the former ABC Family TV series Kyle XY, as one of the primary supporting characters (Declan). There also is a cameo by comedian Margaret Cho, who runs the only gay bar in the small Alaskan town where Leo works.
Bennett, in an interview, says the script's story line for the feature length version is the same as it was for the short completed six years earlier. She developed the current version after being accepted into the American Film Institute's directing workshop for women. Choosing Washington for the character of Leo did not come easily. "I looked at about 150 kids and I stalked Martin [Washington] on Facebook," she says.
Viewers will appreciate seeing Dallas, who now lives in Arizona with his husband and their adopted son, and the couple's YouTube channel is widely followed. Dallas' character (Declan) is a loner who came to Alaska, hoping that he would find his fortune but now must settle for work at the cannery. Declan becomes friends with Leo. Meanwhile, Leo and his sister hope to have enough money to go to Las Vegas where they believe their estranged mother lives. Leo also must contend with Kyle, one of his fellow workers at the cannery who harasses and threatens to beat up Leo.
OTHER DAMN THESE HEELS EVENTS
Other events include a pancake breakfast at The Sun Trapp (102 South 600 West) Sunday, July 15, at 11 a.m. where festival organizers will chat with patrons about the films. A VIP Festival launch party on Wednesday, July 18, at 6:30 p.m. on the Eccles Terrace at the Red Butte Amphitheater will include a screening of Believer, the documentary directed by Don Argott, examining the creation of the LoveLoud Festival through the efforts of Dan Reynolds, the creative force behind the band Imagine Dragons. The event is presented in partnership with Sundance Institute for its annual Summer Film Series. There also will be parties during the festival on each of the three days. In addition, Black Box Theatre screenings will be set in a cabaret style so that audience members can enjoy drinks and other refreshments.
This year's festival includes numerous sponsors, such as Dancing Llama Foundation, Terence Kearns Stephens Charitable Fund, B.W. Bastian Foundation, Human Rights Campaign, Utah Pride Center, Overstock and Equality Utah
More information, see the center's Damn These Heels festival page.