The Utah Film Center's Damn These Heels LGBTQ Film Festival offers 23 films and three programs of short films for its 15th anniversary. Utah filmgoers have a rare opportunity to see some of the best examples of LGBTQ cinema today, as 21 films are receiving their Utah premieres and two others are being their first Utah screenings since their premieres at last January's Sundance Film Festival. The Utah Review screened many of the films in advance and the following summarizes the distinguished lineup of this year's festival.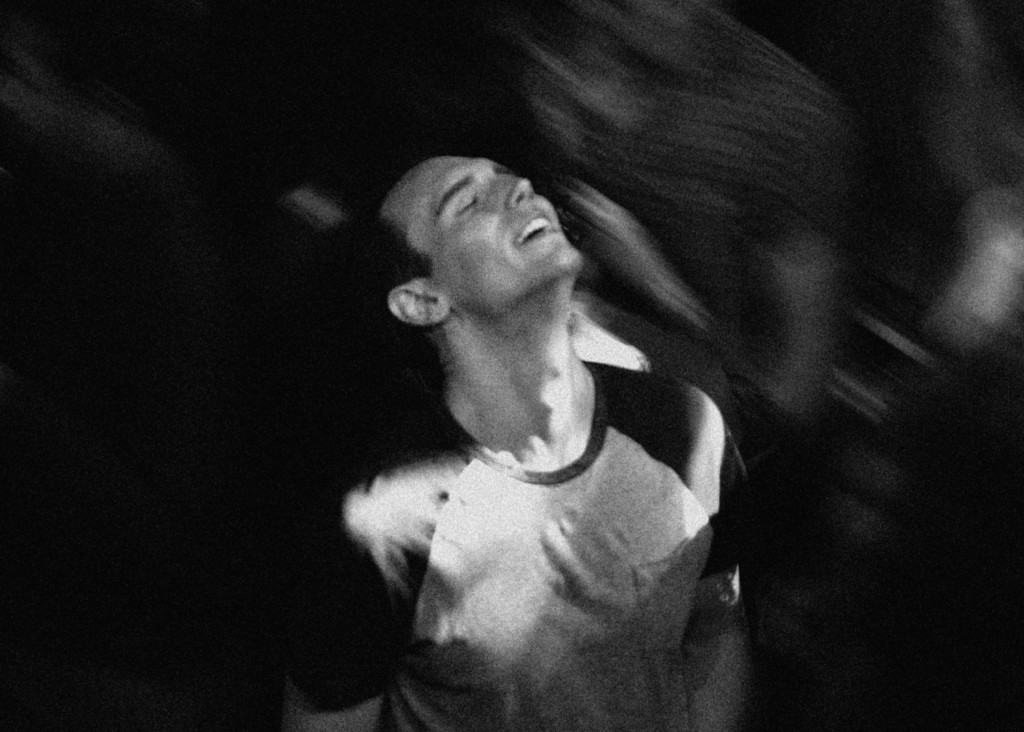 QUIET HEROES (directed by Jenny Mackenzie, Amanda Stoddard, & Jared Ruga, 68 mins. 2017, U.S.) — July 20, 7:30 p.m., Jeanné Wagner Theatre
As noted by The Utah Review when the film premiered at Sundance in January:
In 1981, Dr. Kristen Ries, who was raised in a Quaker family among modest surroundings in Pennsylvania, arrived in Utah as an infectious disease specialist who originally was destined to work with geriatric patients. However, Ries and Maggie Snyder, who later joined the health care team, would handle virtually every AIDS patient case throughout the decade and beyond.
Among the interviews featured in Quiet Heroes are the key stories of three individuals who underscore the film's overarching theme of compassion, conscience and conviction to sustain and be resilient even in the face of dire consequences. As dramatic as the stories seem, each leads to an uplifting epiphany and they collectively represent a spectrum of how the disease levied irreversible impacts on people's lives, regardless of their social, ethnic, sexual identity and cultural backgrounds. AIDS was brutally nondiscriminatory. For years often as the only defense in the front lines against a disease that wasted no time in taking victims, Ries and Snyder epitomized the greatest strengths of well-trained physicians and healthcare workers.
Always vigilant about staying on point with the medical knowledge to fight the disease, they were even more attentive to the aspects that don't always make it into the medical curriculum – to add compassion, love and respect for inclusiveness to the therapeutic protocol. And, today when many openly question whether public demonstrations of conscience against the most controversial injustices are worth the sacrifice, Quiet Heroes accentuates how the proper decision resonates with sharpness and profound meaning long after it has been made.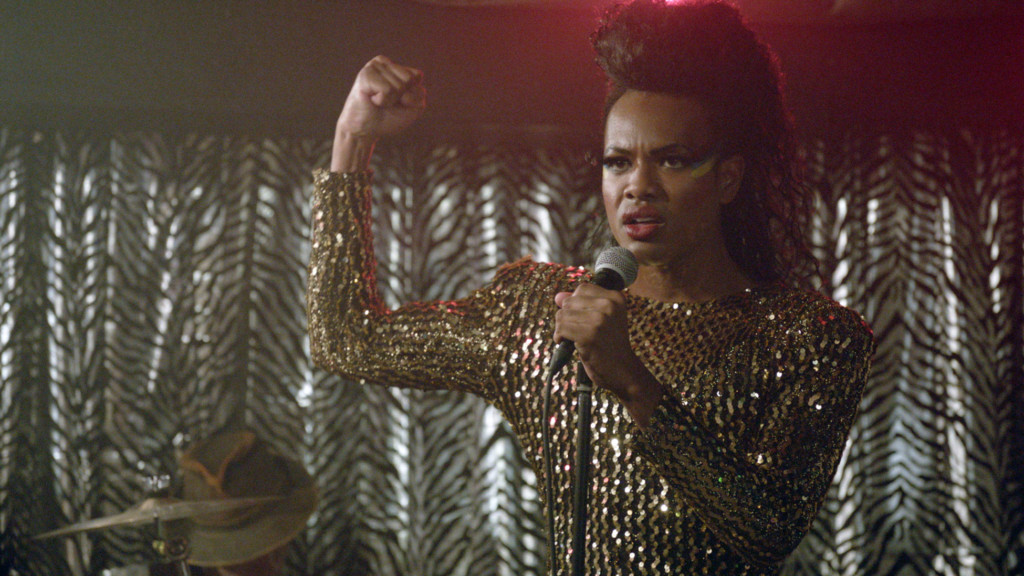 THE WILD BOYS (Les garçons sauvages) (directed by Bertrand Mandico, 110 mins., 2018, France) — July 20, 10:30 p.m., Jeanné Wagner Theatre
Perhaps the most abstract entry in this year's Damn These Heels, this film mixes fully liberated sexuality with a nightmarish fantasy set in the early 20th century. Think of it as an ersatz blend of A Clockwork Orange and Lord of The Flies that throws sand in the face of political correctness and propriety. The tale is so surreal and at times a bit difficult to focus but the exceptional visual effect of the film is astonishing on its own. Furthermore, the cast of five young male characters is played entirely by young women. The casting choice is smart because it drives the underlying theme perhaps better than the narrative itself. The story opens with the boys committing a sexual assault but then are sentenced to an isolated island that turns out to be a hedonistic paradise. There are many ironic and contradicting elements in a film that lives completely up to the expectations of the wild standards, as suggested in the title. The film has taken at least three awards including honors from the International Cinephile Society Awards and Vilnius International Film Festival.
SISTERHOOD (directed by Tracy Choi, 97 mins., 2017, Macau, Hong Kong, Taiwan) — July 21, 9 a.m., Black Box Theatre
It has been 15 years since Sei, an orphan, left Macau for Taiwan to get married. However, as noted in a flashback, she was devastated by the sudden breakup with Ling, her best friend. Upon hearing news of her friend's death in Macau, Sei decides to return in hopes of recovering the memories of her past with her friend and in coping with her grief. Sei has been unhappy for a long time and she drinks to excess frequently. The flashbacks go back to the turn of the millennium when Sei and Ling became friends at the massage studio where they worked. They also had intended to raise Ling's baby, who was born out of wedlock, together. The film's pacing could be tightened in numerous spots but the story opens a worthy light into understanding same-sex love under a different cultural lens that is unfamiliar to many Western audiences. The film has taken at least two awards, one from the Osaka Asian Film Festival and the other being an audience choice award at the inaugural Macau film festival last December.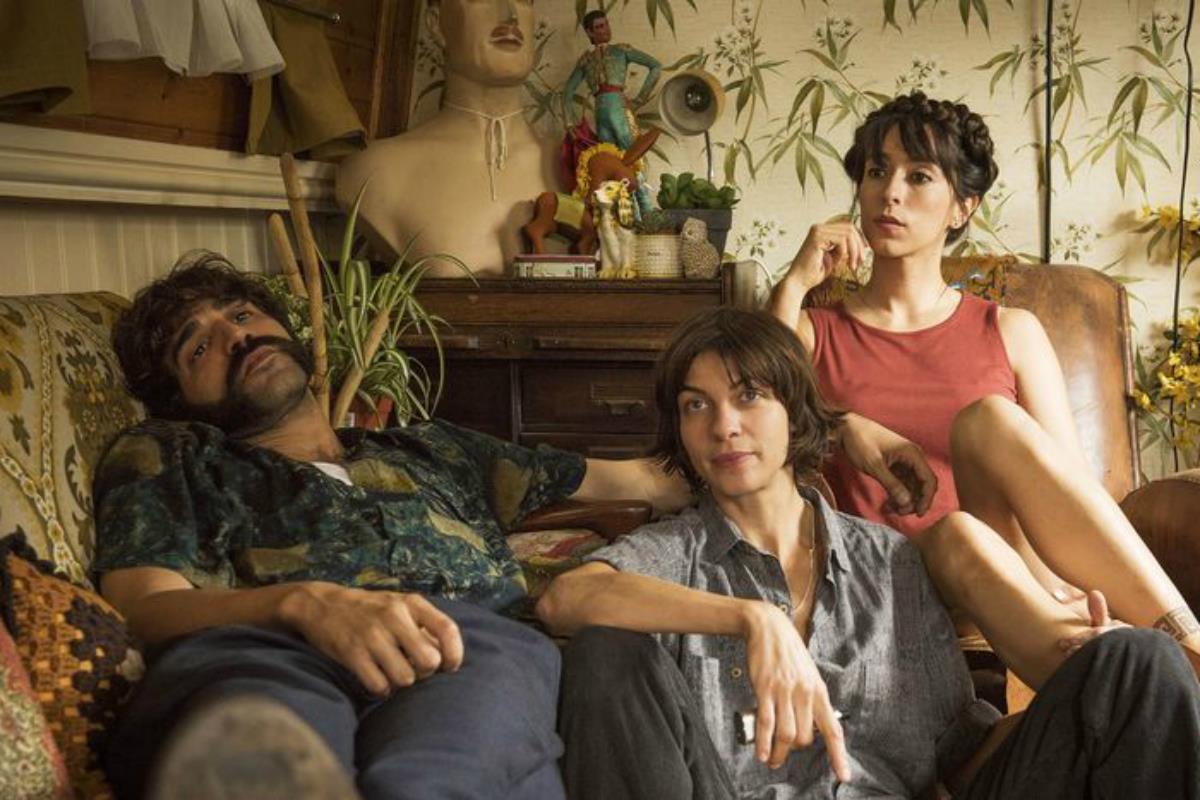 JUST CHARLIE (directed by Rebekah Fortune, 97 mins., 2017, U.K.) – July 21, 9:30 a.m., Jeanné Wagner Theatre
The story centers around Charlie, an aspiring soccer athlete who wants to find her true gender identity but is trapped in the body of a boy. She hides her wishes from her parents, which is a traditional example of a nuclear family in a middle-class neighborhood. This film is promising as a different coming-out story set within a coming-of-age frame, as Charlie realizes that she must find a way to reveal her coming out as a trans* individual. The film has taken at least three awards including Best Feature Film for Youth at the 2017 Zlin Film Festival and at the Edinburgh Film Festival 2017 as well as the audience award winner at the Seville International Film Festival.
MAN MADE (directed by T Cooper, 93 mins., 2018, U.S.) — July 21, 11:15 a.m., Black Box Theatre
This documentary brings the realm of trans* men bodybuilding competitions to merited widespread visibility. Four stories are introduced and Cooper finely weaves them throughout the film that lead viewers to cohesive epiphanies about gender identity, perceptions about masculinity and positive confidence about body image. The audience learns important details about each subject. Mason has never been naked in front of his wife. Rese was kicked out of his mother's home and was temporarily homeless even while his mother continues to care for his five-year-old son. Dominic is a rapper from Minnesota, who has the loving support of his fiancée Thea, and viewers see him undergo a double mastectomy. Meanwhile, Kennie is just starting measures for his transition and while his lesbian girlfriend supports his decision there is the growing fear that their relationship can no longer be sustained. An interesting side note is that actor Téa Leoni was executive producer for this documentary.
MY LIFE WITH JAMES DEAN (Ma vie avec James Dean) (directed by Dominique Choisy, 108 mins., 2017, France) — July 21, 11:45 a.m., Jeanné Wagner Theatre
Géraud, an independent filmmaker, arrives in a town for the screening of his new work but only one person shows up and the usher tells the filmmaker that only comedies or American action films draw audiences. A disappointed Géraud drinks too much and is put to bed by Balthazar, a youthful-looking employee from the theater and a young hotel clerk. Balthazar is attracted to Géraud and the film produces a couple of surprises. In many respects, this French film's storytelling arc reminds of Pedro Almodóvar's narrative style.
SHORT FILM PROGRAM: Reverent (89 mins.) – July 21, 1:30 p.m., Black Box Theatre
This features serious, heartfelt, and touching LGBTQ+ films including Top 10 Places to Visit in Sao Paulo, Beauty, A Kitchen Can Take You Back, Sunset, Spark, Crook – "Lavender," and Something About Alex.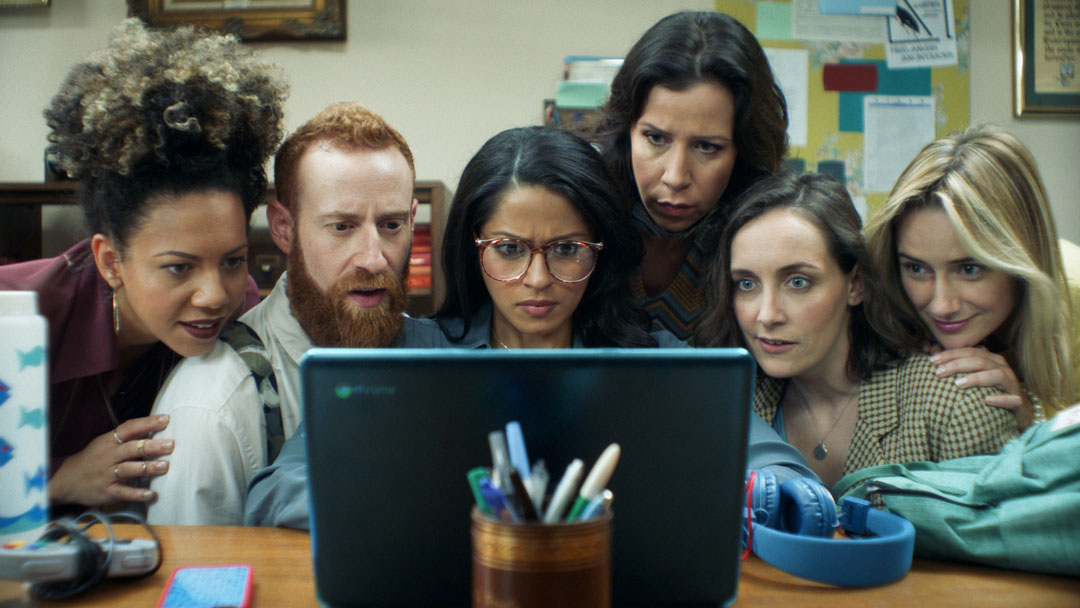 MY BIG GAY ITALIAN WEDDING (Matrimonio italiano) (directed by Alessandro Genovesi, 90 mins. 2018, Italy) — July 21, 2:15 p.m., Jeanné Wagner Theatre
This warm comedy centers on Antonio bringing his fiance Paolo to meet his parents who live in a small Italian town. While the father resists in acknowledging his son's intentions to marry his lover, the mother takes charges, ready to stage an elaborate wedding celebration. A local monk as well as other townspeople also are caught up in the spirit of the impending celebration. Meanwhile, the story takes a familiar arc about any couple who are about to embark on a full-scale wedding. Indeed, gay or straight, all weddings end up the same, mixing joy with the tensions of gossip, rumors, former acquaintances and the frustrations of making everything right for a perfect day.
MR. GAY SYRIA (directed by Ayse Toprak, 85 mins., 2017, Turkey/Germany) – July 21, 3:45 p.m., Black Box Theatre
The ceaseless Syrian conflict has generated numerous award-winning documentaries and a few have stood out as examples of how filmmakers work sometimes in precarious and dangerous circumstances to document the story. This film is a different refugee story about two gay Syrians in two different capitals. Hussein lives in Istanbul and works as a barber but tries hard to keep his gay identity as discreet and low key as possible. Mahmoud, who was a prominent gay activist in his homeland, lives in Berlin. The two men meet in a contest that will crown the winner as Mr. Gay Syria. In Syria, homosexuality is criminalized and while in Turkey, there is a more tolerant attitude toward gay residents it is not as expansive as in Berlin, where Mahmoud lives. In fact, one scene in the documentary underscores the dangers a filmmaker risks, especially in trying to shoot in Istanbul. The film has garnered at least four awards including Best Documentary at the 2017 Chicago International Film Festival and honors at other venues including the Torino International Gay and Lesbian Film Festival.
LEITIS IN WAITING (directed by Dean Hamer and Joe Wilson, 72 mins. 2018, U.S./Tonga) — July 21. 4:30 p.m., Jeanné Wagner Theatre
Joey Joleen Mataele is Tonga's most prominent trans* activists. A caterer and organizer who also launched a pageant that draws thousands of visitors every year, she founded the Tonga Leitis Association more than a quarter of a century ago. The film is thorough, well-paced and instructive not just in Tongan culture but also in the strategic lessons about activism and collaboration. The leitis enjoy the patronage of the royal family in the Tongan kingdom and they have been encouraged by positive statements from the Catholic church in this South Pacific island nation. However, as in many other countries in the region, leitis do not enjoy full protections when it comes to employment opportunities, healthcare access, and civil rights including those that would allow marriage for LGTBQIA individuals. There also is the rise of evangelical dissent that refuses to acknowledge making any concessions in the debate and the rhetoric has inflamed the risks of violence and personal attacks on the leitis.
Through all of this, Mataele remains an articulate, dignified, wise leader in a film that highlights a beautiful nation and a different perspective on activism that seeks collaboration with the country's most cherished institutions. The leitis are committed to staying in their communities because they value Tongan culture and social relationships. Leitis in Waiting emerges as a documentary that is a catalyst for meaningful, sustained change that sets mutual dignity and respect for all community sectors.
TRANSMILITARY (directed by Gabriel Silverman and Fiona Dawson, 93 mins., 2018, U.S.) – July 21, 7 p.m., Jeanné Wagner Theatre
Three years ago, Silverman and Dawson released Transgender, at War and in Love, a short documentary that highlighted the stories of Staff Sergeant Logan Ireland and Corporal Laila Ireland (retired). This feature-length film continues their stories but also includes those of Captain Jennifer Peace and Captain El Cook. The film is especially timely because the appeals process is still active in Karnoski v. Trump, which involves a ban on Trans* individuals from serving in the military that the president announced last year on Twitter. Last spring, a preliminary injunction rejected the president's ban, which would allow transgender people to serve only if they did so in their "biological sex." The case is pending before the Ninth U.S. Circuit Court of Appeals. The film took honors at this year's SXSW Festival as the winner of the documentary competition audience award.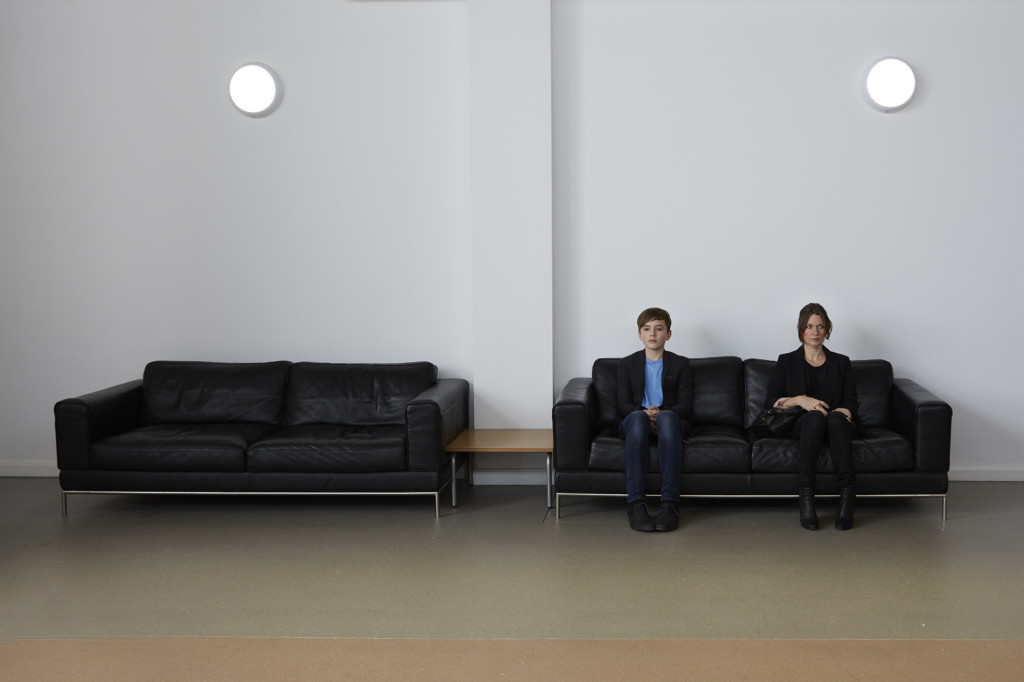 SHAKEDOWN (directed by Leilah Weinraub, 72 mins., 2018, U.S.) – July 21, 8:45 p.m., Black Box Theatre
There are many audacious entries in this year's Damn These Heels and this film about an underground black lesbian strip club ranks as one of the most in terms of explicit representation. The film has enjoyed screenings at highly visible venues including this year's Berlin Film Festival, last year's Whitney Museum Biennial and this year's True/False Festival, one of the best documentary events on the circuit. As critic Stephen Saito notes, "Shakedown has the lurid pull initially of an episode of HBO's '90s Real Sex series, presenting stripper parties so ridiculously over-the-top you'd be hard-pressed to believe such a group actually exists as you learn the names of the 'Angels' of Shakedown that include the likes of Trinitee, 360 and Tight-Eyez, followed by raw and explicit footage of the women at work twerking and krumping, long before such moves were in fashion."
WE THE ANIMALS (directed by Jeremiah Zagar, 94 mins., 2018, U.S.) — July 21, 9:30 p.m., Jeanné Wagner Theatre
Two films at this year's Damn These Heels premiered at Sundance and both received the Utah Film Center's fiscal sponsorship. One was the documentary Quiet Heroes and We The Animals was the other. Among its awards was the Next Innovator Award at Sundance. Based on the novel by Justin Torres, the film stars Raúl Castillo, Sheila Vand, Evan Rosado, Isaiah Kristian and Josiah Gabriel. It is a magnificent adaptation of Torres' book. The narrator is the youngest of three sons of a white, Brooklyn mother and a Puerto Rican father, who became parents in their teens. Like the title suggests, the first-person narration initially might indicate the plural form, for the narrator and his older brothers are "a three-torsoed beast." The boys are left on their own to make sense of their parents' emotional turmoils and financial problems. The film is a first-class rendering of an equally first-class novel.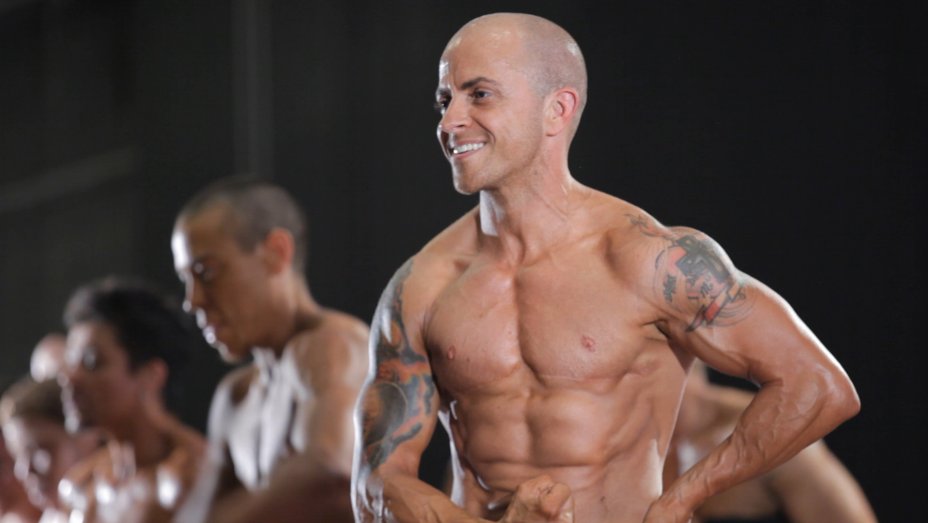 THE MISANDRISTS (directed by Bruce LaBruce, 91 mins., 2017, U.S.) — July 21, 11 p.m., Black Box Theatre
LaBruce is one of the most important figures in the New Queer Cinema movement. His 1991 debut feature No Skin Off My Ass signaled the uninhibited salacious nature of his work and this latest entry will not disappoint, although the explicitness may actually seem tame compared to his other work. The story focuses on the FLA, a militant group of lesbian separatists who see no functional necessity in men whatsoever. The film overflows in visual stimuli and LaBruce transforms a typically cliché pillow fight into a gorgeously erotic scene shot in slow-motion and red tones. Don't expect finessed acting. LaBruce's films emphasize the appearance of characters over practically everything else. Definitely for mature audiences, the film is a late-night delight of well-orchestrated erotic proportions.
CLOSE KNIT (Karera ga honki de amu toki wa) (directed by Naoko Ogigami, 127 mins., 2017, Japan) — July 22, 9 a.m., Jeanné Wagner Theatre
Although longish in some spots, the film is exquisitely acted and there are several key heart-rending moments in the narrative. A young girl goes to stay with her uncle after her mother leaves unexpectedly to fulfill her freewheeling lifestyle urges. The girl slowly warms to the presence of her uncle's partner, Rinko, a trans* individual, who becomes the story's heroine. Rinko is enchanted by the child and goes out of her way to make the child's stay as comfortable and fulfilling as possible. Rinko is the consummate homemaker as well as a sensitive caretaker at an assisted living facility for the elderly. Gentle in every dimension, Rinko prepares bento boxes of food crafted as cartoon characters and she is an expert knitter. In fact, she is knitting 108 penises (the number is significant in Buddhist tradition) that she will eventually burn in a pile at the beach, as a symbol of her making a complete break from her former self. Rinko's desire is to be a mother to Tomo, the young girl, but wonders what will happen if and when the birth mother returns.
Tôma Ikuta is exceptional as Rinko. A well-known male character actor in Japanese cinema, Ikuta leavens the role with the acute awareness that someone always will be opposed to her desire to become the full-fledged wife and mother about which she always has dreamed. The film has received at least six honors, including the Teddy Award at the Berlin Film Festival as well as the Chromie Audience Award at the 2017 Filmfest Homochrom and other honors at LesGaiCineMad (Madrid International LGBT Film Festival), QCinema International Film Festival, Queer Lisboa – Festival Internacional de Cinema Queer and TLVFest – The Tel Aviv International LGBT Film Festival.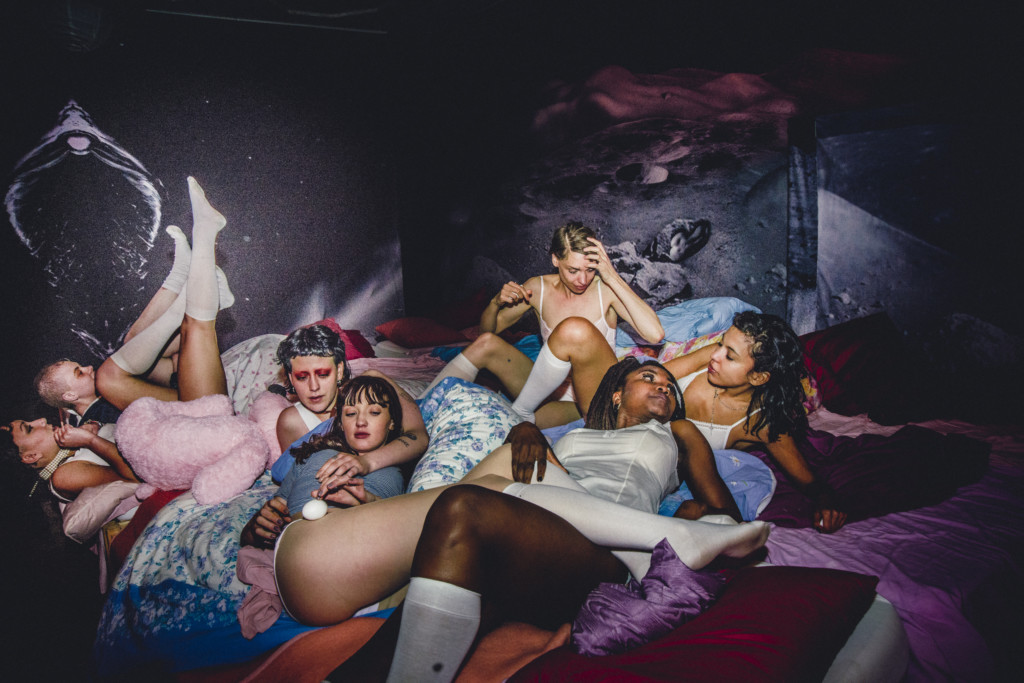 SHORT FILM PROGRAM: Irreverent (78 mins.) – July 22, 9:30 a.m., Black Box Theatre
This features hilarious, goofy, crass, but still hard-hitting films including Magic H8 Ball, Dropping Penny, I Live Here, Scary Lucy and Femme.
ANCHOR AND HOPE (Tierra Firme) (directed by Carlos Marques-Marcet, 113 mins., 2017, Spain) – July 22, 11:30 a.m., Black Box Theatre
Feature length and short films from Spain enjoy a sterling reputation for taking familiar straightforward storylines and enlivening them with spontaneous aspects that highlight the complexities of the characters involved. In this film, two women live on a canal boat and while they enjoy their current relationship, one of them can no longer resist her maternal instincts. A third character enters, who plays the catalyzing role, whether welcomed or not. It's a film about options and their consequences, a dilemma many in the audience might connect with easily. The cast includes Oona Chaplin, Natalia Tena, and Geraldine Chaplin. At festivals around the world, the film has garnered at least six awards including best film at the Seville European Film Festival and honors at other Spanish fests.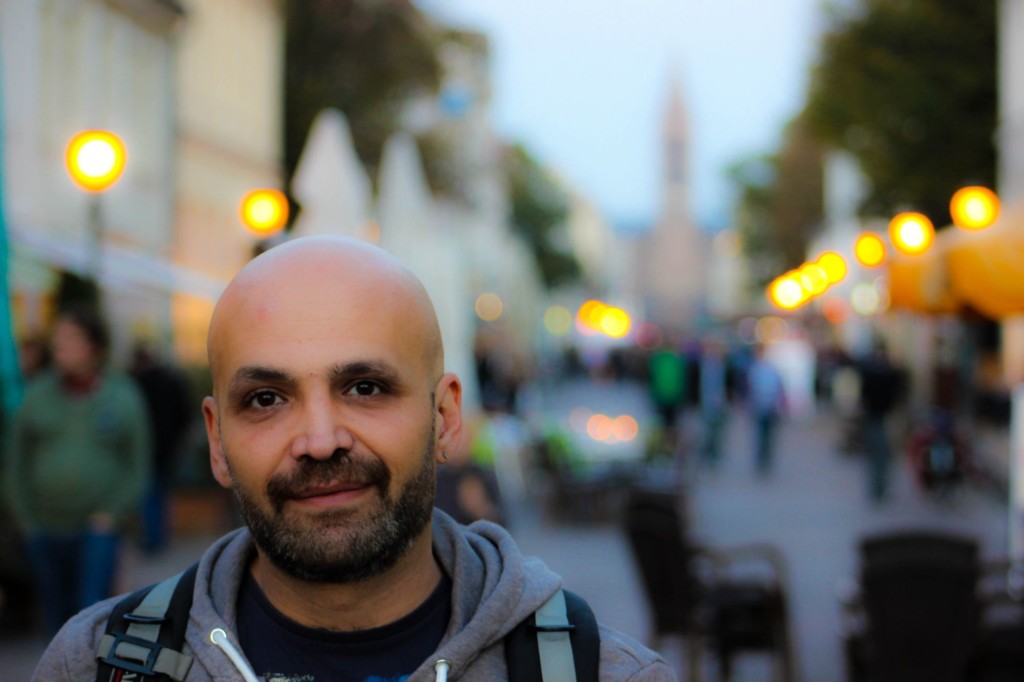 POSTCARDS FROM LONDON (directed by Steve McLean, 88 mins., 2018, U.K.) — July 22, 11:45 a.m., Jeanné Wagner Theatre
Viewers should take note of Harris Dickinson, the actor who plays the lead Jim, a strikingly handsome boy from Essex who is hoping to realize his dreams of fame in Soho. Desperate and near penniless, he meets the members of The Raconteurs, a group of upscale male escorts who excel in pillow talk after sex. The comedy takes an entertaining turn when Jim becomes afflicted with this psychosomatic order that has exaggerated his sensitivities and responses to art masterpieces. It's a trippy film with outstanding visuals.
ALASKA IS A DRAG (directed by Shaz Bennett, 89 mins., 2018, U.S.) – July 22, 1:45 p.m., Jeanné Wagner Theatre
With a cast including actors Matt Dallas and Margaret Cho that plays beautifully up to the natural strengths of Martin L. Washington, Jr., in the lead role, the film is thoroughly entertainment. Fabulous and delightful are the apt adjectives, particularly in Washington's role as Leo, a young man who works at an Alaskan fish cannery but whose ambitions is to become a famed drag performer. He also is introduced to boxing, which serve him well not just in building his stage presence skills but also in conflicts dealing with a fellow worker who harrasses him continuously.
Bennett, a native of Salt Lake City who now lives in Los Angeles, is a graduate of the American Film Institute's Directing Workshop for Women and FOX's inaugural Top 20 Directing Program. She was part of the inaugural class of the Sundance Institute's FilmTwo Initiative.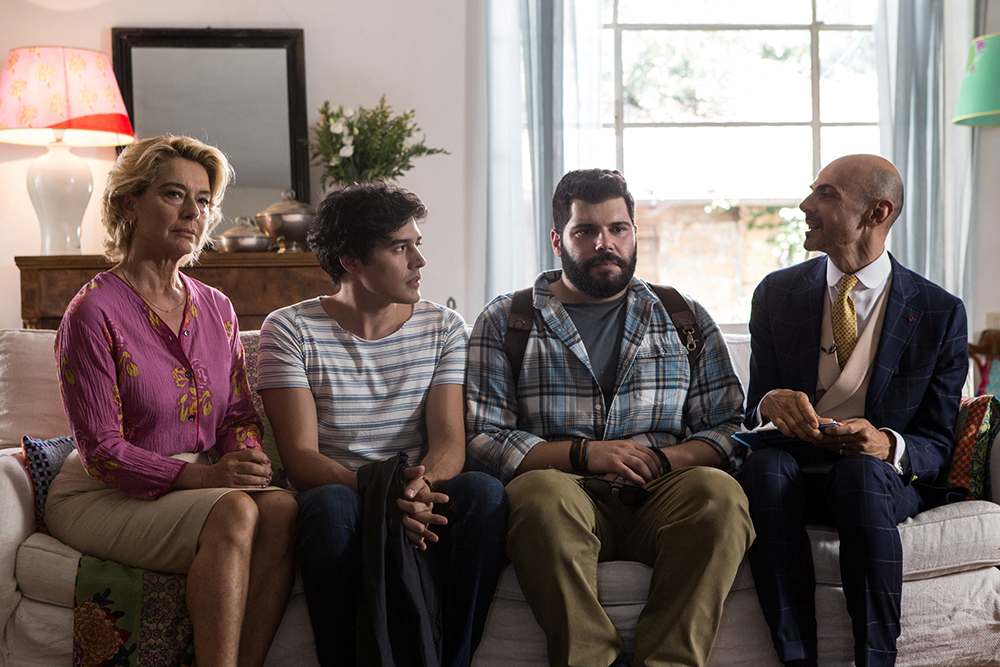 THE CAKEMAKER (directed by Ofir Raul Graizer, 104 mins., 2017, Israel/Germany) – July 22, 2:15 p.m., Black Box Theatre
The story revolves around a young German baker who has been having an affair with an Israeli man who is married. After his lover dies in a car accident, the young baker travels to Jerusalem in hopes of finding out answers about his lover's life. Eventually, he ends up working in a small café which is owned by the widow, who is unaware that her late husband had an affair with this young man. The baker's creations become wildly popular and soon he entangles himself in a growing web of lies as he becomes more involved in the life of the widow for whom he now works. The cast includes Sarah Adler, Tim Kalkhof and Roy Miller. The Cakemaker has won at least six awards from various venues including the Jerusalem Film Festival, Karlovy Vary International Film Festival, Miami Jewish Film Festival and Provincetown International Film Festival.
FREELANCERS ANONYMOUS (directed by Sonia Sebastián, 81 mins., 2018, U.S.) — July 22, 4:15 p.m., Jeanné Wagner Theatre
This latest project by Sebastián follows up the wildly funny Girl Gets Girl (2015). In this latest comedy, Billie (played by Lisa Cordileone who also co-wrote the script) has quit her job just before she is to be married. She joins a group of freelancers who do little more than shuffle papers, check their social media and wait for emails or phone calls about opportunities that will never arrive. A pleasant farce with some funny moments, the film's strengths are the acting in every role. The film took the FilmOut Audience Award for Best Actress at FilmOut in San Diego.
TRANNY FAG (Bixa Travesty) (directed by Kiko Goifman & Claudia Priscilla, 75 mins., 2018, Brazil) – July 22, 4:45 p.m., Black Box Theatre
Critic Michael McNeely explains why Quebrada fully embraces her tag as "tranny fag." He writes that, "Quebrada revolts against the traditional constructions of femininity and masculinity; and enjoys using her body to strike out against the status quo." He adds, "Quebrada also refreshingly embraces body positivity and polyamory, two further concepts that could use more thorough exploration in queer culture. One of Quebrada's lovers and collaborators is on the plus side, and unconditional acceptance is both preached and practiced in the film. Both performers genuinely wish that others would look past their bodies and see the personalities underneath, which is a message worth remembering." The screening opens with the short film My Price, directed by Fabricio Santiago, a Brazilian story about a woman who is focused on making money but then discovers a secret about her new client.
1985 (directed by Yen Tan, 85 mins., 2018, U.S.) – July 22, 6:15 p.m., Jeanné Wagner Theatre
Shot entirely in black and white, the film centers around the difficulties a young man faces, as he travels from his New York City home to his parents' home in Texas for the holidays in 1985. The burdens of his sexual orientation and his AIDS diagnosis – which no one in his family knows – seem almost too heavy for the young man to think how he wants to break the news. The film's strong acting in all of the characters (featuring actors Cory Michael Smith, Aidan Langford, Jamie Chung, Virginia Madsen, and Michael Chiklis) more than compensates for quibbles about technique and style. Adrian's separate conversations with his father, mother and his younger brother, in particular, are striking in their emotional believability. The film has taken at least five festival awards, including best feature at the Barcelona International Gay and Lesbian Film Festival as well as honors at the Champs-Élysées Film Festival and Dallas International Film Festival.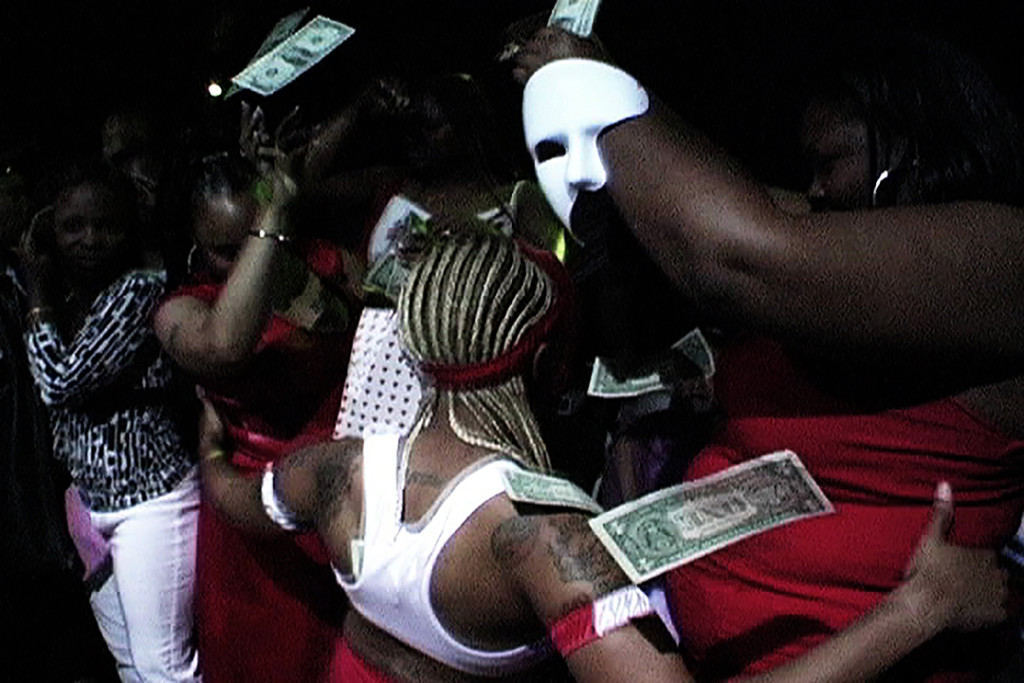 THE GOSPEL OF EUREKA (directed by Donal Mosher & Michael Palmieri, 75 mins., 2018, U.S.) — July 22, 6:45 p.m., Black Box Theatre
This documentary is humorous but also insightful and reaffirming about the possibilities for religious faith that can unite disparate communities. Eureka Springs, Arkansas, with a population of barely more than 2,000, is known for its monumental statue known familiarly as the Christ of the Ozarks and the yearly Passion Play, which reenacts the New Testament chronicle of Jesus' final days before the crucifixion and resurrection. The film chronicles the preparation and the performance of the play with backstage scenes featuring the actor who plays Jesus and the stage props used to express the story. Meanwhile, the community's gay population is sizable enough to keep a popular drag show going, especially where some performers sing gospel. It is a curious parallel that becomes significant in a campaign where residents decide whether to uphold a nondiscrimination ordinance the Eureka Springs city council passed to protect LGBT residents. The screening opens with the short film Faithful, directed by Dane Christensen, about two lesbian Mormons in a rural Utah community.
IDEAL HOME (directed by Andrew Fleming, 91 mins., 2018, U.S.) — July 22, 8:30 p.m., Jeanné Wagner Theatre
This comedy will be a perfect closer to the festival. Taking a cue from the Auntie Mame storyline, Ideal Home is about a gay couple (played by Steve Coogan and Paul Rudd) who take in a 10-year-old boy (Jack Gore) after his father is arrested and jailed (Jake McDorman). Fleming, whom audiences might know as directing the 1996 film The Craft, does a wonderful spin on the Auntie Mame narrative. Coogan is the gay counterpart of Mame, perhaps even more flamboyant and exuberant as the host of elaborate dinner parties with an eclectic list of dinner guests, including a cameo appearance by celebrity chef Alex Guarnaschelli, known as one of the judges on Food Network's Chopped series. Many will enjoy well-crafted lines such as Rudd's response, "We can't have a kid. We couldn't even handle that Yorkshire Terrier!" The film took two honors at FilmOut in San Diego, including Best Actor and Best Comedy.