The snow will soon melt from mountain peaks and fill rivers with spring runoff on its way to the ocean, except in the case of the Colorado River, which dries up well before that. Politics and conservation aside, one of the best things about living in the West is the snow we recreate on in winter and that same water we play in come spring. Think of it as trading powder for rapids, and we all win.
Salt Lake City itself doesn't have much in the way of a multi-day river trip in our backyard, so road trips it is! Most of us don't have the time or budget to drop a few thousand dollars and a month on a Grand Canyon float, but these four underrated river trips can be done in a week or less, and for a fraction of the cost. Plus, the scenery and ambiance is a grand as you'd hope.
Weber River
When I'm jonesing for some time on the river, the Weber River, located between Taggart and Henefer, is the quickest fix. This short run parallels Interstate 84, so access couldn't be easier, and with a couple vehicles it is possible to do multiple laps.
Mostly a mellow class 2 to 3- section offers decent speed of the water, several eddylines to practice in, but nothing overly difficult. The most challenging obstacle is usually weekend college kids tubing. The last rapid, Taggarts, provides an exciting finish before the chaotic take-out.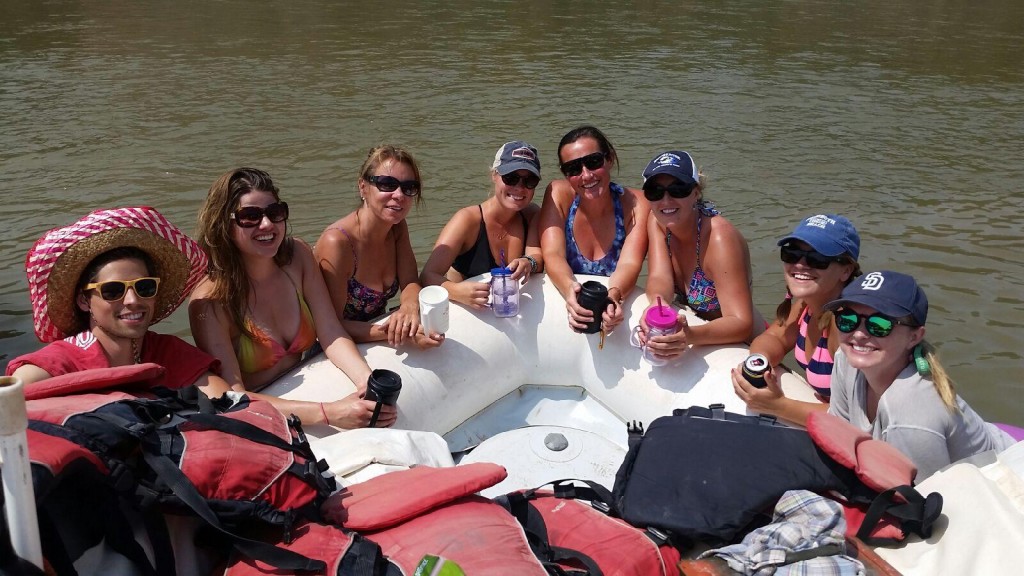 Ruby/Horsethief & Westwater
How did Westwater sneak on here as an underrated trip? Simple. Most people start at the Westwater boat ramp and tackle the few dozen miles in a couple of days. If you only have a weekend, there is nothing wrong with that plan. But, starting further upstream in Fruita adds a few extra days of tranquil floating, hiking opportunities and red-rock scenery.
I like to camp about ten miles in the first night, then aim for the Black Rock area on the second day, which offers some great hiking along the way. On day three there is ample time to check-in at the aforementioned Westwater Ranger Station, plus checking out several ruins and caves, and cooling off in some smaller rapids, before camping above the main canyon. Running the rapids on day four with light rigs is the grand finale before the quick (four hour) drive back to SLC.
Aim to put in on a Sunday or Monday to avoid weekend crowds.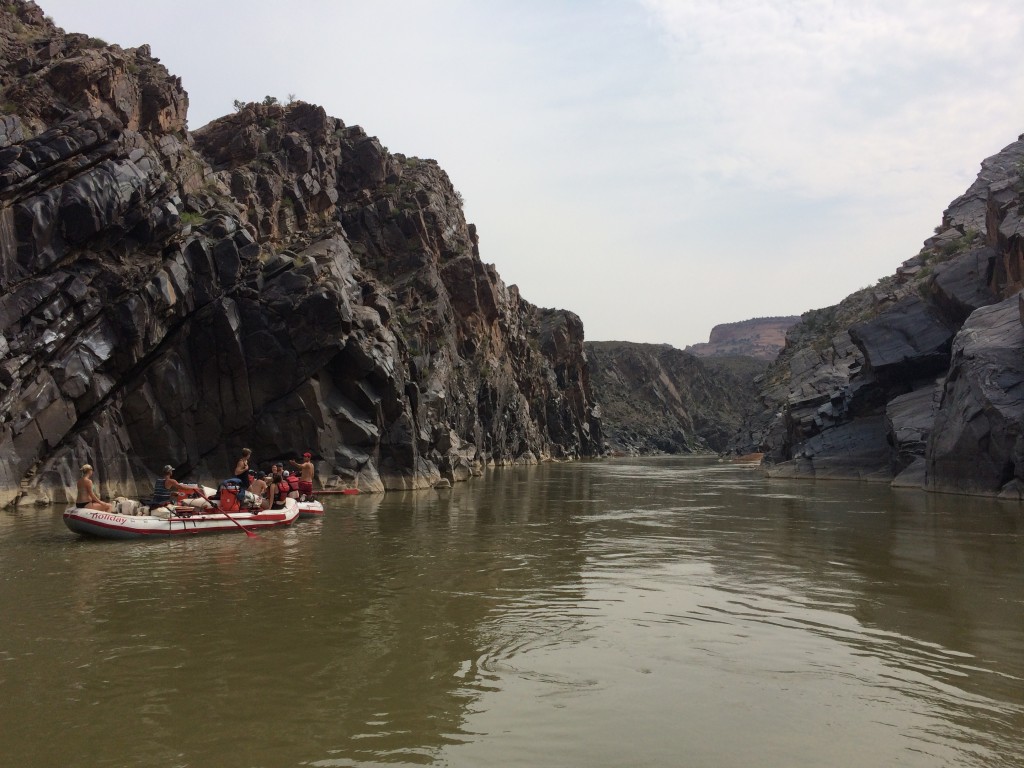 Main Salmon
The Main Salmon is the epitome of an underrated trip. It's already the proverbial kid sister to the Middle Fork of the Salmon, which is shockingly a perennial second-choice for many, after the Grand. The cool crystal-clear waters of the Main Salmon, banked by pine trees and sandy beaches deserves to be at the top of any boaters bucket list, but it's overlooked by too many.
Best done as a four to six day adventure, permits are hard to come by, as the number of river runners are limited to maintain a wilderness feel. Speaking of wilderness, the "Wild & Free Salmon River" is smack dab in the Frank Church Wilderness in Idaho: the largest roadless area in the US.
Local Indian tribes dubbed this 100-plus mile stretch "The River of No Return," as once a boat headed downstream the next opportunity to contact civilization was either a multi-day hike away, or at the take-out. Nowadays, the Main can be navigated on a SUP, inflatable ducky or by raft. There are long breaks between the rapids to relax, swim and take in the scenery.
I've floated this stretch with Rocky Mountain River Tours, who are to river trips what Deer Valley is to skiing. Every piece of the experience is taken care of: cold beer in the cooler, fresh sleeping bags and private tents, plus gourmet food that rivals a five-star restaurant.
Spots fill up quickly, so winter is a smart time to reserve your place on a raft at rafttrips.com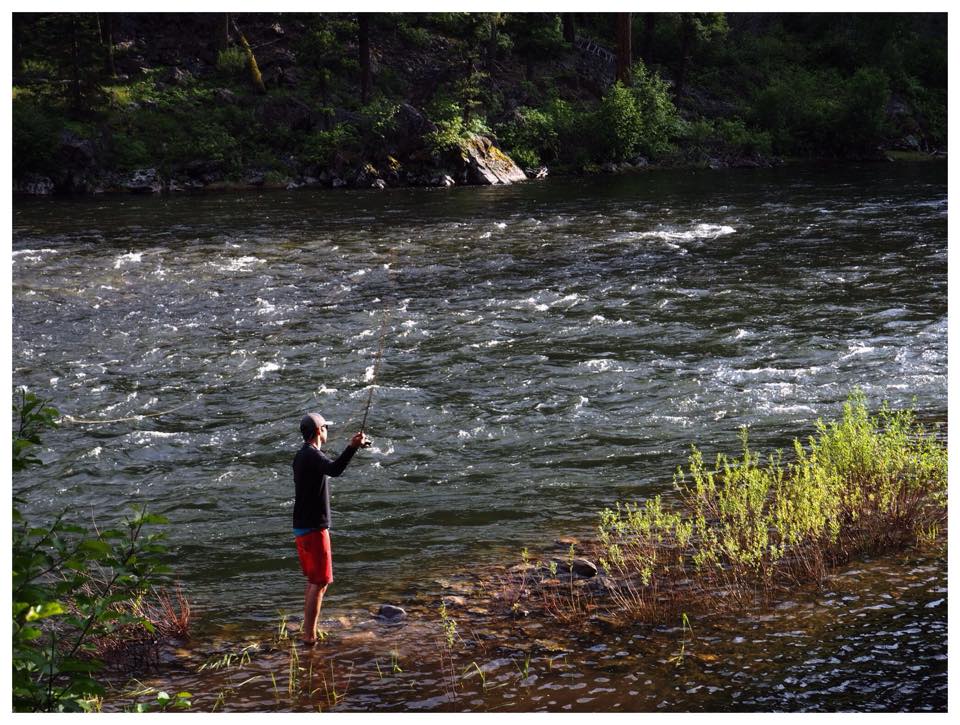 Middle Fork of the Salmon
The Middle Fork begins above the Main Salmon, which it joins over a hundred miles downstream. Along the way, this trip drops about 3,000 feet in elevation and travels through three distinct eco-systems: high alpine forest, sagebrush desert and a deep granite canyon.
Beginning as a narrow creek more than a river, the Middle features non-stop action in spring, with fun whitewater and constant ripples, while late summer trips offer a slower pace and world-class salmon fishing. The Middle Fork gradually gets wider and wider as more side-creeks join the main channel, widening the river and, in my opinion, adding more fun and volume to the waves.
The Middle Fork is more challenging than the Main to land a permit, but the same great service and guides mentioned above by Rocky Mountain River Tours can be arranged. With steeper banks and more technical waters, having professionals along can come in handy.  Plus, who wants to cook on vacation?
The charming town of Stanley, Idaho is where most trips begin and end, and is worth spending a few days exploring the adjacent Sawtooth Range to round out a week's trip. Reservations are best made in winter for the Middle as well: rafttrips.com