Among the museum curator's most valuable skills is to demystify and make accessible to exhibition visitors the opportunity to interpret the stories behind the creation of great works of art, whether they were made 500 years ago or even within the past several months.
For her doctoral dissertation at the University of Texas at Austin, Alisa McCusker looked at the German father and son who were among the greatest portrait artists during the late Renaissance — Hans Holbein the Elder and his son (Holbein the Younger). She explained that while the elder Holbein, known for his religious works, often drew portraits out of personal interest, his son painted portraits, which became the source of his substantial income and reputation— "a path that he probably never expected to take." McCusker sees the elder Holbein's example as a case study of social capital and networking, especially as his portrait drawings contain "so much textual information that has otherwise been overlooked."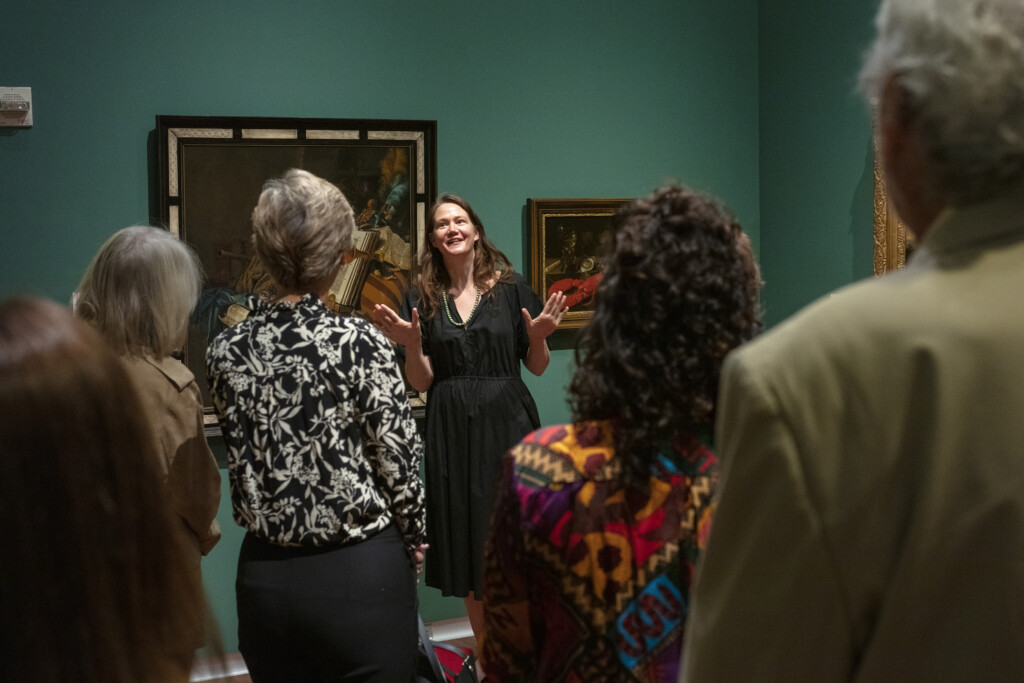 Several years later, at the University of Missouri's Museum of Art and Archaeology, she curated a show titled Objectified: The Female Form and the Male Gaze, which chronicled how the female body has been portrayed in art. But, it also addressed the importance of why the representation of women artists matters and how the #MeToo movement can lead us to new ways of looking at great artists, including men who were part of a culture that commodified the objectification of women in their, work, especially for male patrons of the arts.
After being in Missouri for more than six years, McCusker was recently named the new senior curator at the Utah Museum of Fine Arts (UMFA). Her speciality has focused on northern European art from the medieval and Renaissance periods. But, she also has approached her work in the expansive spectrum of art from the West, the East and other international roots and heritages of creative expression. This certainly includes bringing more artists who historically have not been represented in gallery and museum exhibitions.
McCusker's appointment comes during a time when recent UMFA exhibitions have broken some significant conventions about gallery exhibitions, building them upon themes, which blend in considerations that historically have been overlooked. These exhibitions also have made engaging with art a relevant, concrete, non-intimidating and approachable experience. This has included a traveling exhibition from The Studio Museum in Harlem; an outstanding multimedia show Power Couples: The Pendant Format in Art, spanning the mid-16th century to today; a Japanese-born artist who was held in the Topaz, Utah internment camp during World War II; a stunning presentation of four large murals by Utah-based artists, and, currently, Air, a show addressing air pollution but also extending to many literal and metaphorical aspects about air that have an impact upon culture, social justice, community life and the sustainability of human existence. Other shows have included handstitched quilts and one incorporating pre-Columbian artifacts, reflecting a new relationship between artist and the museum, and a traveling show, which deconstructed the myth of the American West and included works of art from both Euro-American and Plains Indian artists.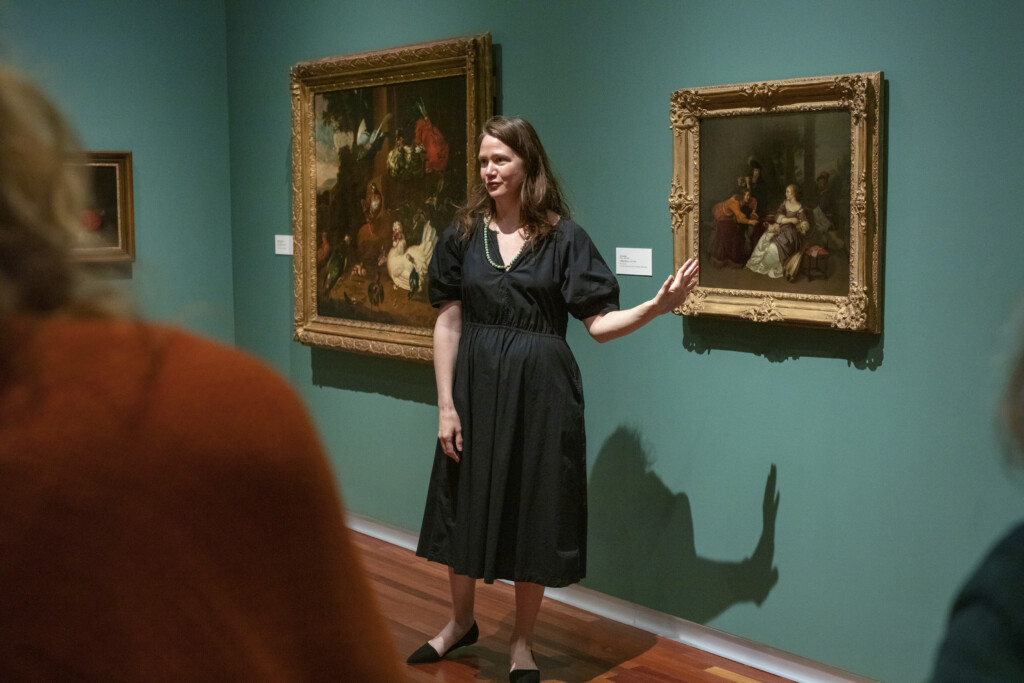 In an interview with The Utah Review, McCusker says she was drawn to UMFA because of its large collection (more than 20,000 items and objects) as well as its growing record of shows that encourage new perspectives about many different types and periods of art.
She says her work in northern European renaissance art heightened the awareness of parallel similarities and differences between the sacred and secular worlds of the time. It opened a path beyond viewing the creation of Renaissance art as a ritual of veneration for its Christian and spiritual contexts. For example, in her work about the foundation that the elder Holbein laid for his son to capitalize upon, McCusker wrote, "The ambition to garner social recognition and attain economic prosperity and the notion that social climbing was even possible through personal betterment and individual accomplishments have become mainstays in characterizing the Renaissance worldview. The developing concepts of self and unique identity are made manifest in the burgeoning interest in portraits among people of different class backgrounds in early-modern Europe." This is the type of perspective, which can give the 21st century gallery visitor a surer foothold to see such works decoupled from their traditional meanings of Christian context and veneration.

McCusker also seems well suited to the expectations of what an academic museum such as UMFA can accomplish. "I have always loved teaching as much as anything else," she adds. In Missouri, she served as steward for acquisitions, object research and interpretation. She organized regular rotations and special exhibitions and was an affiliated faculty member in the university's school of visual studies.
Within the last 10 to 15 years, university museums have taken to heart their true mission, which distinguishes them from municipal museums that generally focus on bringing in high-profile exhibitions that attract large crowds. For example, recent UMFA shows, as mentioned earlier, demonstrate a willingness to take bigger risks intellectually, which give both the public as well as students and faculty in the university community from many disciplines to engage and support the arts in ways they perhaps have not envisioned previously. McCusker says that cultivating cross-fertilizing partnerships between art and art history faculty with faculty members from virtually every field of study on campus for sharing knowledge can be a promising intellectual venture.
Furthermore, it is no longer just the classics or Western art traditions that are highlighted. Elements of visual culture from civilizations around the world and from a broader representation of the historical timeline are explored. McCusker adds that the UMFA is making progress on its sincere promises about being transparent about the collection's place within a colonial legacy and how that should be communicated in exhibitions as well as community programs and partnerships. This includes improvements in collecting, researching and exhibiting works of art that mark Indigenous intellectual, cultural and spiritual traditions. As well, UMFA has publicly committed to repatriating any work of art that may have been looted or unlawfully obtained.
There have been opportunities for loans of prestigious art work, such as from the Smithsonian American Art Museum (SAAM) and the support of Art Bridges, New media forms are encouraged, including film and video. In UMFA's ACME Lab, there is currently an exceptional multidisciplinary show, highlighting the meticulous synthesis of Denae Shaniidin's First Nations writings with that of artist David Rios Ferreira, whose works emanate from themes, tropes, philosophies and ideals associated with science fiction, pop music, and the foundations of atmospheric memory and digital expression. More frequently, an academic museum like UMFA encourages new thinking about their collections and relationships with artists. For example, ceramic artist Horacio Rodriguez, who had access to pre-Columbian artifacts housed at the museum, which were in storage, used advanced digital scanning, 3-D printing, traditional plaster mold-making and slip-casting ceramic techniques to create his interpretive pieces.
McCusker sees many intellectual opportunities for how both the university and broader Utah communities can mutually explore the phenomena of art, the creative process and how knowledge about art can be organized and incorporated into areas of studies extending beyond artists and art historians. This includes the presence of local artists, a point that she says, "the museum's staff already are clearly committed to doing." One of her first experiences at UMFA was the local Samoan community's blessing ceremony for the museum's Arts of the Pacific gallery. Likewise, the UMFA's Art Ambassadors program has brought in representatives from various communities to improve the experiences of visitors so that they can see themselves, their roots and heritage reflected in the exhibitions and programs presented at the museum. "I see these efforts as absolutely essential to my work as a curator and educator," she adds.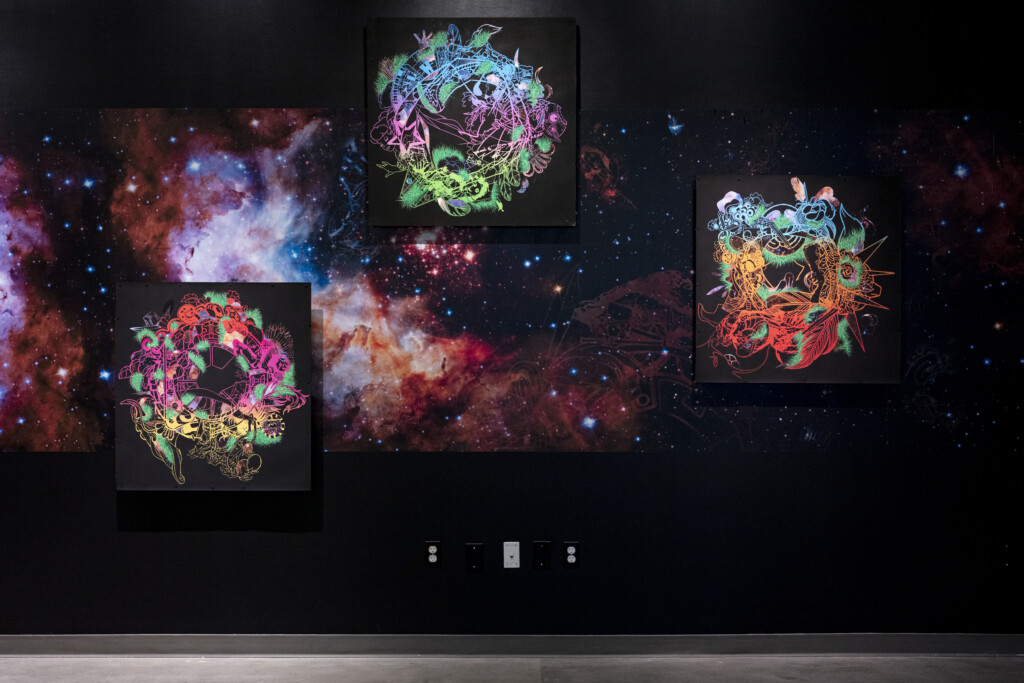 Her first major exhibition in her role as UMFA senior curator will come with Many Wests, a traveling exhibition that comes to Salt Lake City on Feb. 5, 2023, and was organized before her arrival. UMFA was one of five institutions in the U.S. West that SAAM selected for an unprecedented five-year collaboration known as the American West Consortium, supported by a nearly $2 million dollar grant from Art Bridges and the Terra Foundation for American Art. The other institutions are Boise Art Museum, the Jordan Schnitzer Museum (Eugene, Oregon); the Nevada Museum of Art and the Whatcom Museum (Bellingham, Washington). The partnership comprises a two-part exhibition program and professional exchange sessions. UMFA will be the last stop for that exhibition in 2023, before it is presented at SAAM in Washington, D.C. as the final destination.
For more information about the museum, its current exhibitions and programs, see the UMFA's website.