Letting midnight
out on bail
pop- a- da
having been
detained in jail
oop- pop- a- da
for sprinkling salt
on a dreamer's tail
pop- a -da
— Langston Hughes, Jam Session, 1951
Henry Wolking's orchestral jazz music consistently has that generous, resounding and veritable feel. One of Utah's most important composers, he once described his compositional approach as 'friendly chaos.' He can blend classical music and jazz elements in a compelling tableau that vividly imagines the region's natural treasures such as the canyons in the north end of Lake Powell in southern Utah or the forest lands of Utah, Colorado and Idaho. Likewise, he pays the right sounding homage to these multiple musical vocabularies in composing works that challenge listeners with their dense textures and omnipresent rhythmic complexities while rewarding them with gorgeous, accessible melodies and harmonies.
Three of Wolking's outstanding catalog of orchestral jazz works are featured on Powell Canyons and Other Orchestral Jazz Works, an album re-release by Big Round Records, which is part of Parma Recordings. The original album was released in 2000 by MMC Recordings and Big Round Record's reissue is a congratulatory follow-up to the label's release of the masterful 2016 album In Sea, which featured Wolking's music, as performed by the Salt Lake City Jazz Orchestra.
Powell Canyons reflects a deep respect for Wolking's compositions, in recordings that feature major international symphonic orchestras and soloists. For example, Abbey Road Studios was the location for the London Symphony Orchestra's recording of Powell Canyons, a work in three movements for jazz trio and orchestra. Wolking composed the work for a 1995 commission by the Fairbanks Symphony Orchestra as an imagistic tribute to the canyons which once drained into the Colorado River.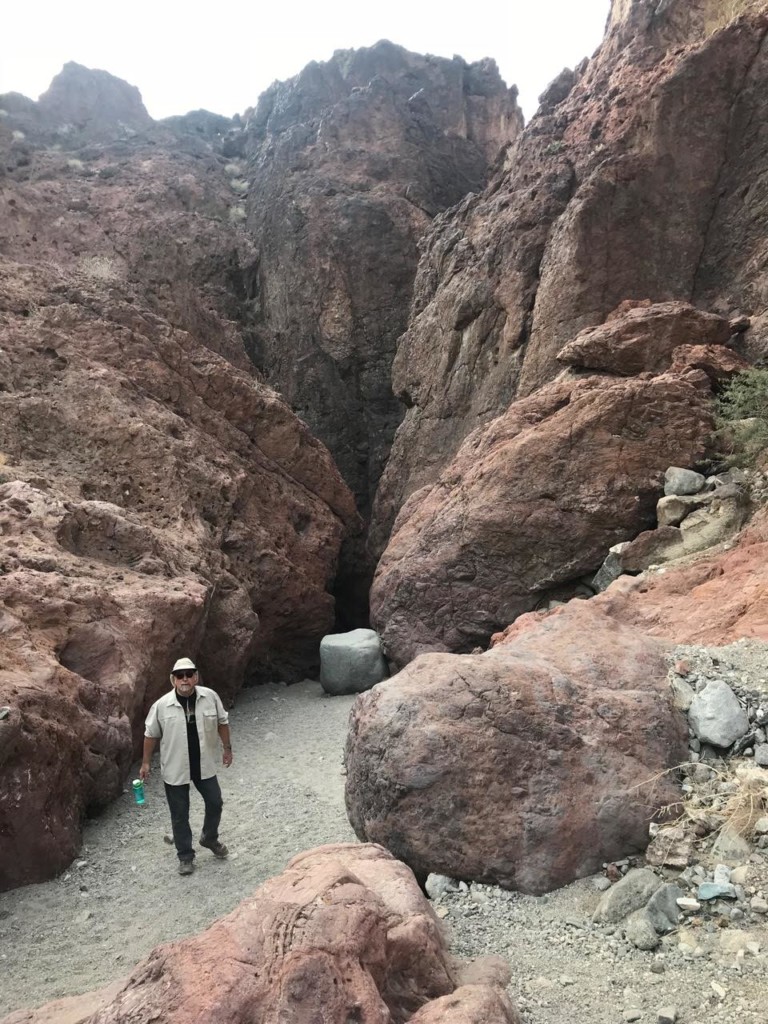 The first movement, titled Dirty Devil, opens with the sweeping sensation of lush orchestral writing but then moves abruptly into an exhilarating panoply of jazz that suggests the thrills outdoor recreation enthusiasts thrive on in southern Utah. The second, marked Dark Canyon, expands in lyricism but there always are surprises of that 'friendly chaos' distinctive in Wolking's composing style. The final movement, White Canyon, is in the style of a samba, featuring trumpet soloist John Harbaugh, one of the great session musicians of jazz who also is a music professor at Central Washington University. The final movement pays tribute to a site that houses many relics and artifacts from the Anasazi Indians, who inhabited the Four Corners lands for more than a millennium.
The music blossoms with his love for the canyons. Wolking, who retired a few years ago from The University of Utah's School of Music after nearly 40 years, recently moved to Boulder City, Nevada, with his wife, Lois. In an email message, he wrote, "We love it here, it feels as if we're at the cusp of civilization. Practically every day is an adventure."
That love of nature gets equal treatment in Forests, which Wolking premiered in 1991 as the first classical music commission presented by the Utah Arts Festival. The 12-minute work is featured on the album in a performance by the Slovak Radio Symphony Orchestra, conducted by Robert Black.
Innovative and sophisticated, Forests set a rigorous bar for the Utah Arts Festival's music commissioning program. Wolking works up a complex, incredibly diverse palette of musical ideas and idioms in Forests. The elements include jazz, synaesthesia and bird songs that remind of Messiaen, the interplay of romanticism and dissonances, and post-minimalism which facilitates Wolking's ease in working through cosmopolitan musical ideas. At the time of its premiere in 1991, in an interview with the Deseret News, Wolking said he transcribed bird sounds with precise effect, adding that "the redwing blackbirds of Colorado and a pair of owls he heard hooting to each other at dusk in a remote northern-Utah forest" were incorporated in the composition.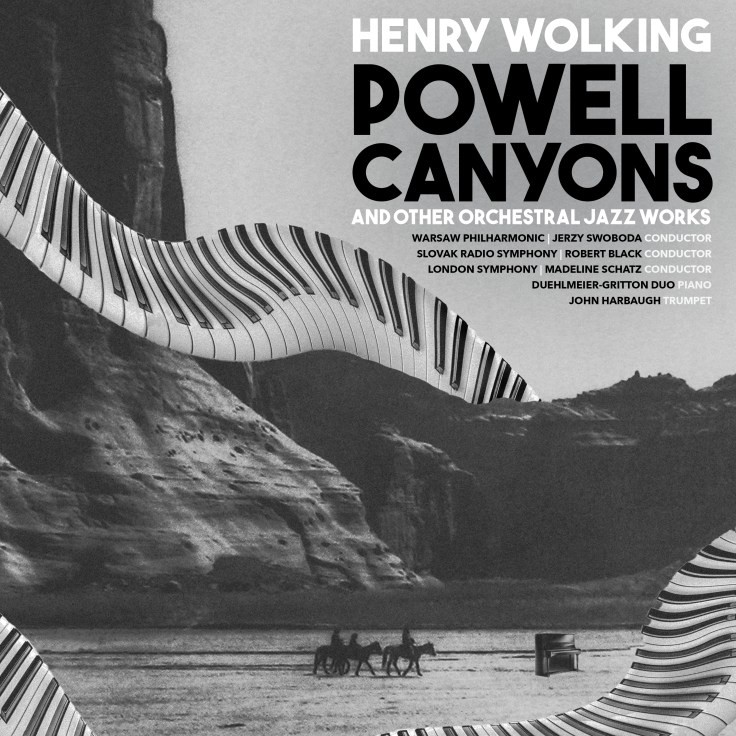 It is in Forests, which Wolking wrote in his 40s and which is the earliest work featured on this recording, where the listener hears the larger creative experimentation that would become even more prominent in the other works featured on this re-release as well as the works he wrote for the more recent In Sea album. Black and the Slovak Radio Symphony Orchestra bring forward every element of Forests with tantalizing clarity and accessible effect in this recording.
The album closes out with Letting Midnight Out On Bail: Jazz Paradigms for Two Pianos and Symphony Orchestra, a 1997 work which was commissioned for the University of Utah's Duehlmeier-Gritton Piano Duo).This recording by the Warsaw National Philharmonic Orchestra, with Jerzy Swoboda conducting, followed a live performance at the Warsaw Autumn Festival with the piano soloists, Bonnie Gritton and Susan Duehlmeier.
Inspired by the Langston Hughes poem entitled Jam Session, Wolking casts the five movements as a celebration of the artistic accomplishments of the greatest jazz pianists from the last century. Each movement is structured in two sections, with each interpreting and developing musical ideas from a signature piece by a different jazz pianist.
In the first movement, for example, he works from Thelonius Monk's iconic Blue Monk in the first section followed by McCoy Turner, who first made his fame by playing with John Coltrane. The poem Jam Session is instructive for how Wolking builds this fascinating work. It was one of 91 poems published in Hughes' 1951 book Montage of a Dream Deferred. And, Wolking makes his juxtapositions work in the classic be-bop style that gives the abrupt shifts, complex rhythms, and the riffs and passages of a bona fide jam session the cogent feel in a dynamic demonstration of orchestral jazz's unique and sophisticated aesthetic.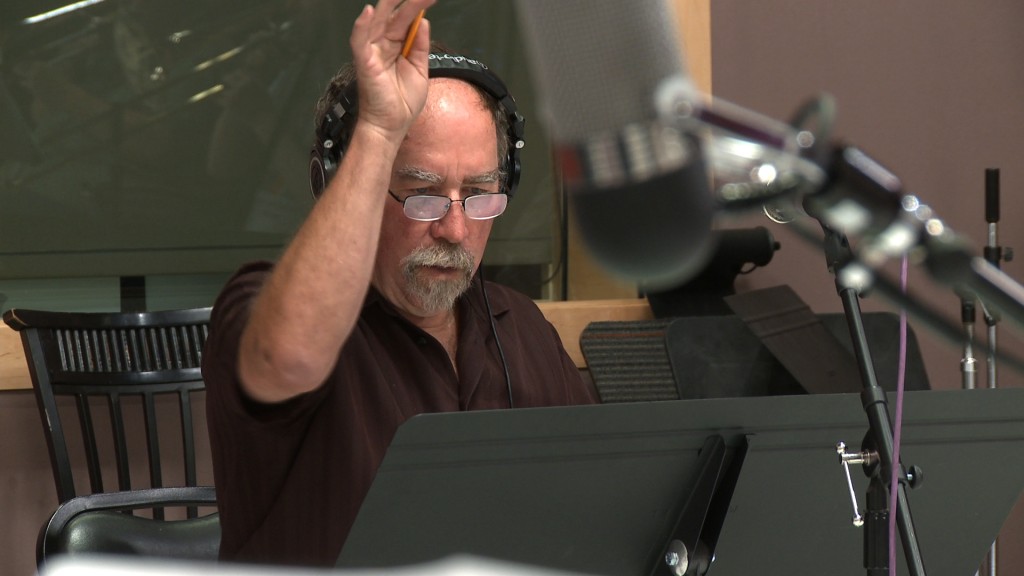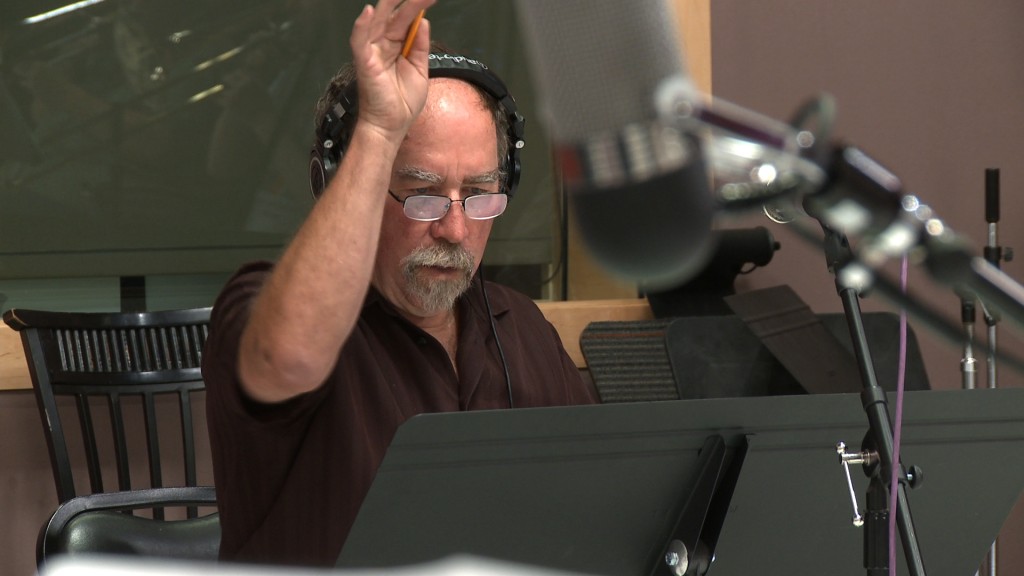 Jazz pianist Bill Evans, one of the most important and most widely cited influences among musicians and other artists, is the only figure Wolking mentions musically twice in this work. The second movement opens with that mesmerizing elegance Evans brought to the keyboard but then Wolking switches up entirely in the second section with the invigorating Latin jazz fusion signature of Eddie Palmiere. Wolking returns to Bill Evans in the fourth movement with a melodic jazz waltz that pays homage to Evans' Waltz for Debby. Following the scherzo, the duo of piano soloists builds the virtuosic blaze to a thrilling conclusion in the second section, inspired by the blues melody of Goodbye Pork Pie Hat, written by Charlie Mingus but rendered most famously by Oscar Peterson.
Wolking wisely avoids the temptation to build the work's tribute to the artistry of jazz piano in chronological fashion. The paradigms presented, thus, are more captivating in how listeners absorb the significance of these individual artists and their influences on others. The third movement opens with Dave Brubeck's Caprice in that 5/4 meter which is so familiar to listeners who already know his most famous piece (Take Five). In the second section, Wolking brings in Gil Evans' Ballade, and this movement shines in stunning aural impact that pays impressive artistic justice to Evans, one of the best known jazz arrangers of the 20th century.
Thus, it makes sense that, in the final movement, Wolking returns to the earliest foundations of 20th century jazz piano performance. Fats Waller's stride style gets righteous justice in the first section with the soloists introducing the material and then hearing it develop with increasing complexity in the orchestral accompaniment. The second section incorporates tango into the ragtime and stride presented initially as well as reminds of Errol Garner. Appropriately, the work ends in a full blaze of sonic glory.
Letting Midnight Out on Bail's impressiveness is no idle assertion. Gritton and Duehlmeier were nominated for a Grammy Award in 2002 for their performance on this work and they won Utah's 'The Best of State' Award in 2004.
The Powell Canyons album is available for purchase and streaming on Amazon, iTunes, and Spotify, as is the In Sea album. For more information, see the Parma Recordings website.