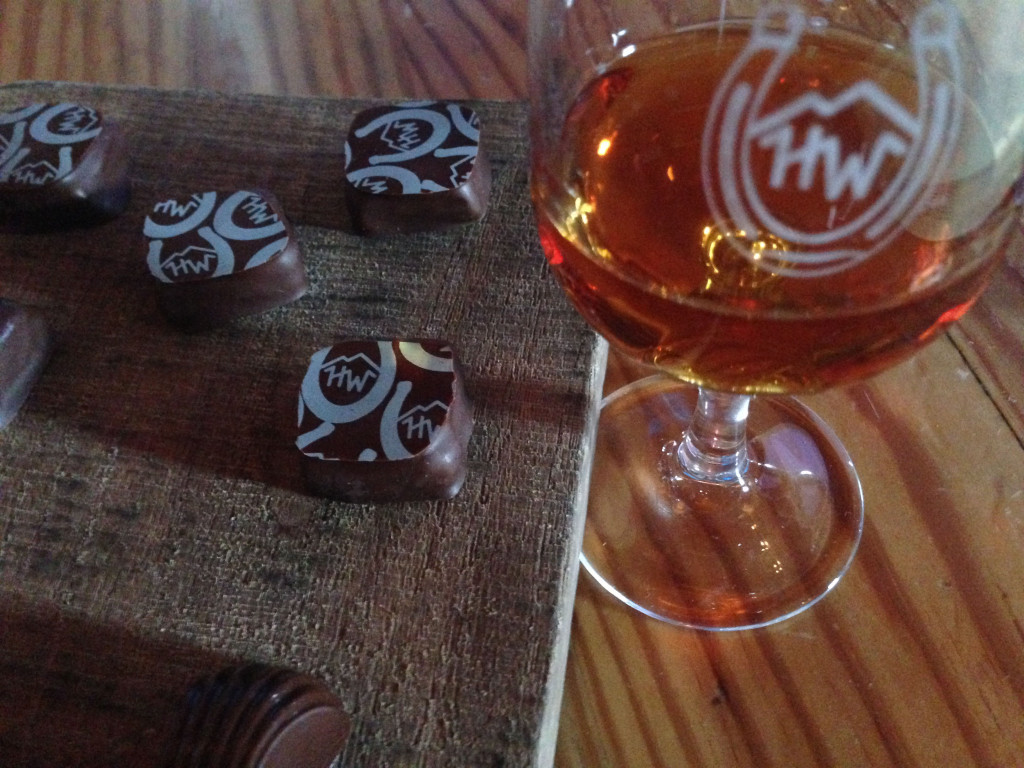 Tickets are now on sale for two of Park City's most popular events. Savor The Summit returns to Main Street on Saturday, June 20 while the Park City Food & Wine Classic runs July 9-12. Tickets for both events will sell out so don't delay.
Savor The Summit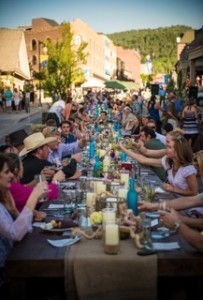 Park City's favorite outdoor dinner party will take place this year on Saturday, June 20 and reservations for the Park City Area Restaurant Association's (PCARA) event are now open.
Join hundreds of residents and visitors as they line Park City's Main Street for the summit's "Grande Table" seating. Nearly two dozen restaurants will offer dinner and drinks, with menu prices ranging from $75 to $150 per person, with wine and beverage pairings either extra or included, depending on the establishment.
"This event pairs Park City's world-renowned restaurants with Utah's world-famous summers and sunsets," PCARA executive director Ginger Ries explains. "Everyone in our community is invited together for a great evening out on the town."
The event will also feature a Spirit Garden serving local wine and beer at the intersection of Heber Avenue and Main Street and live musical performances.
Reservations should be made with individual restaurants participating in the event. A full list is available at the Savor the Summit website.
Park City Food & Wine Classic
Beginning Thursday, July 9 through Sunday, July 12, the Park City Food and Wine Classic is a destination event for master winemakers and culinary all-stars which offers everyone the opportunity to wine and dine in beautiful Park City, Utah. More than 100 food artisans, wineries, breweries, distilleries, epicurean purveyors and locally-made products take part in the festival. Activities include food and wine tastings, seminars and cooking demonstrations.
In its eleventh year, the Park City Food & Wine Classic features more than two dozen food and wine tastings, seminars, bike rides, hiking excursions and more.
Jason Ornstein, owner of Team Player Productions, which organizes the Food & Wine Classic explains, "This event blends the absolute best of Park City: outstanding food and drinks, and world-class outdoors."
Learn wine-tasting secrets from Master sommeliers, taste whiskeys from Park City's award-winning High West distillery or dig into a "Bacon & Barrels" meat-and-red-wine luncheon. The choice is yours.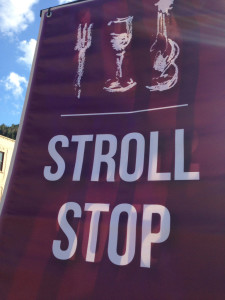 Ornstein continues, "We've got all the makings of a truly memorable weekend. Whether you love active get-up-and-go vacations or complete and total relaxation — or even a bit of both — our seminars and their leaders will make sure you have the experience of a lifetime."
Ticket prices range from $50 for the "Blues & Brunch" — combining live local music with a mouthwatering southern-style brunch buffet — to $225 for "Guns N Roses," a backcountry Ranger tour of clay shooting, followed by a delicious outdoor lunch at Victory Ranch.
Proceeds from ticket sales benefit the People's Health Clinic, a nonprofit that provides healthcare for uninsured individuals and families in Utah's Summit and Wasatch counties. Last year, the Classic raised more than $30,000 for the clinic which provides pediatric, chronic disease, prenatal and general adult medical services.
To learn more about each event and to buy tickets to your favorites, visit the Park City Food & Wine Classic website.