Radio always has been a resilient medium in extraordinary times. The COVID-19 pandemic is no different. Results from a recent Nielsen Audio survey show that 83% of consumers are listening to radio more frequently and extensively. Characterizing radio as a "local lifeblood," Brad Kelly, managing director of Nielsen Audio, says, "In this environment, it's no surprise that people say they use radio as a major source of information and connection."
In tandem, podcast downloads also are increasing for the first time since pandemic restrictions were enacted. PodTrac reports that in weekly overall downloads and audience numbers, podcast activity increased by 4% and 2%, respectively, during the week of April 20-26.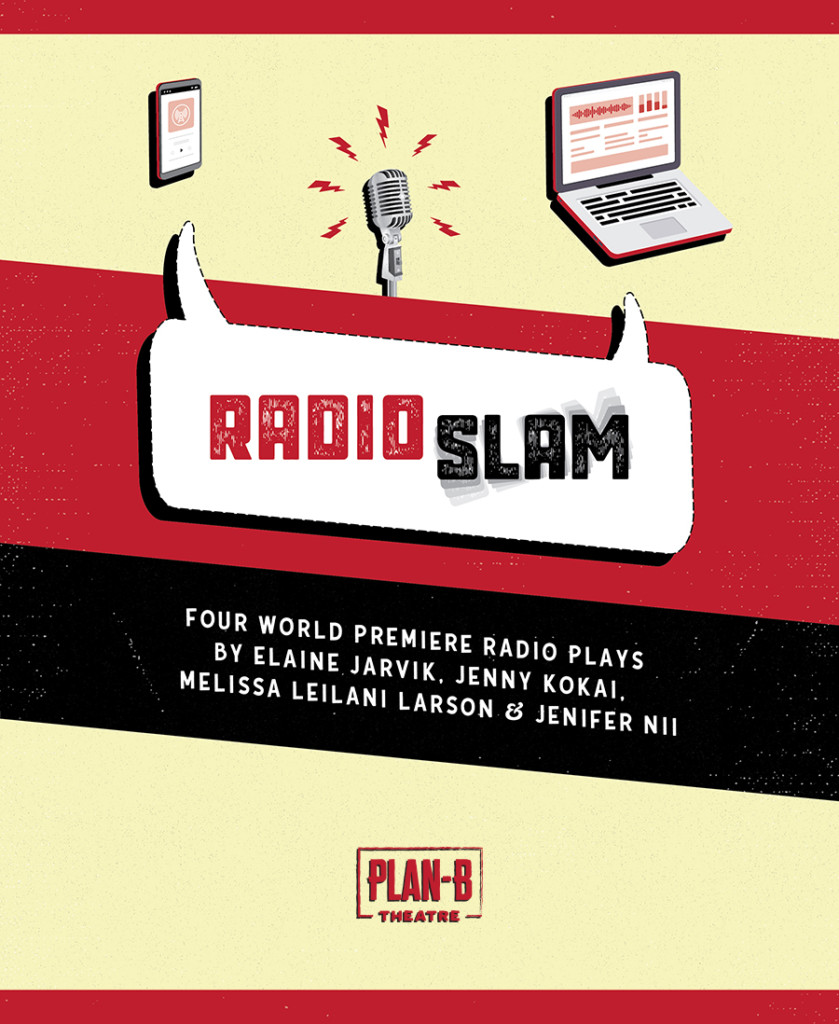 Radio also represents an artistic pillar in Plan-B Theatre's work. Radio drama has been a part of the company's creative enterprise for a quarter of a century, including its signature Radio Hour series, which has been produced in collaboration with KUER-FM's RadioWest show. As part of its 30th anniversary season, beginning next fall, Plan-B will present the 15th episode in the Radio Hour series.
Meanwhile, with Utah schools shuttered for the rest of the current term, Plan-B, once again flexing its agile capabilities, will premiere four short plays by Utah playwrights as part of Radio Slam, a project coordinated with KUAA (99.9 FM) and the Utah Arts Alliance. The plays are geared toward audiences of ages 12 and up.
The company also has created a concise study guide about writing and producing podcasts of short plays as an instructional resource for teachers and students. Later, Plan-B will share work created by students inspired by Radio Slam. Also, interested individuals can contact Sharah Meservy, the company's educational coordinator, to obtain the scripts of the Radio Slam plays for those wishing to create their own performances.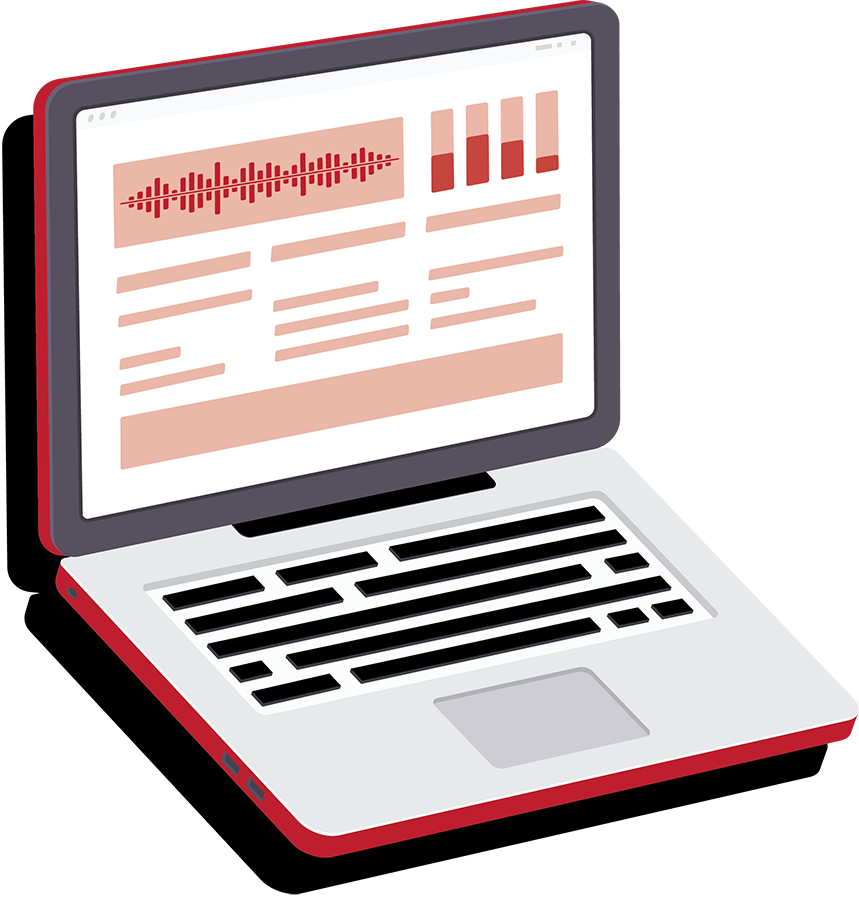 Each of the four plays will premiere in a recorded performance on successive days, beginning May 5, at 2 p.m on KUAA (99.9 FM). The podcasts also will be available at the Plan-B website.
Jerry Rapier, Plan-B's artistic director, says, in an email response to questions from The Utah Review, that the idea originated from Cheryl Ann Cluff, the company's managing director, "who knows a thing or two about radio drama." He recalls that she said, "'You know, I've been thinking about a Radio Slam,' and we realized we could easily create something unique, something truly of and for this time, and do so for students in grades 6-12. Not to say that adults won't enjoy them. They are, after all, written by four of Utah's most accomplished playwrights, each stretching their muscles to write for radio for the first time."
Plan-B's core expertise also served well in juggling the tricky logistics of coordinating the production of four short plays while respecting strict distancing measures. In previous Slam events, everything was created and premiered within a 24-hour period. Because of physical and social distancing guidelines, some flexibility in time limits was required. "So the limits were on the other end: seven hours of rehearsal and two hours with an engineer," Rapier adds. Nevertheless, the project mushroomed quickly, as the four playwrights (Elaine Jarvik, Jenny Kokai, Melissa Leilani Larson and Jenifer Nii) set to work on April 16 to write their 10-minute plays. A week later, Rapier's son, Oscar, and his cousin Ellie, both seven years old, collaborated via Facebook Messenger Kids to pick lottery numbers to assign the creative teams comprising a director, actor and sound designer for each play.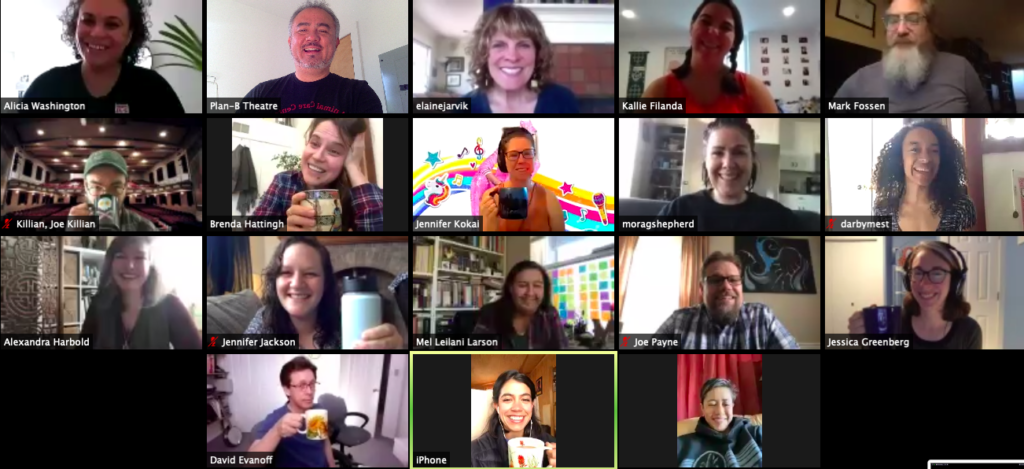 Rapier announced the teams in a Zoom teleconference and then each team, along with the respective playwright, went into virtual breakout rooms to conduct the first script reading and set the production schedule. All rehearsals and recordings were conducted virtually and completed this week. Dave Evanoff, a composer who has set the scores for many Radio Hour episodes, is finalizing each podcast as sound engineer in time for next week's premiere on KUAA. (NOTE: Each play is highlighted below, along with email interview responses from each playwright.)
Radio Slam epitomizes Plan-B's adventurous culture for risk taking and its ingenuity for providing employment on a project for 20 artists, all while adhering to strict social and physical distancing measures. "We are keenly aware of and grateful for how the universe cares for and provides for us," Rapier says. "We've been doing radio drama in some capacity or other for 25 years. It used to be a throwback to a bygone era; now everyone has a favorite podcast or audio book, both of which are simply a variation on a theme. In fact, my seven-year-old son's love of story-driven podcasts is a huge part of this project coming to fruition. So to say what was old is new again, in this case, is an understatement of epic proportions."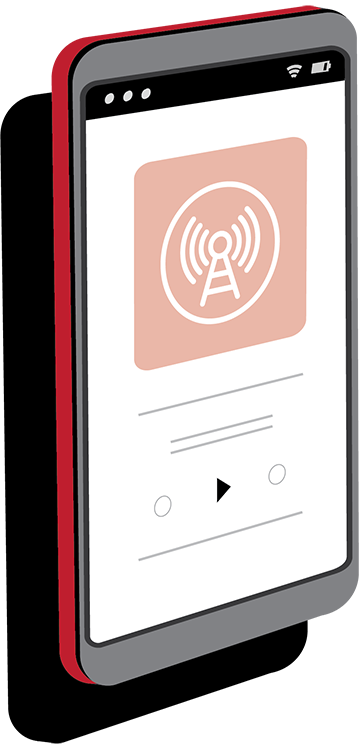 Three of the plays are sharp bits of contemporary drama, surreal yet acutely relevant to the complicated juxtaposition of social media dynamics and the ubiquitous sense of isolation in an alien environment that many are struggling to comprehend and navigate. Both young audiences and their families will recognize and connect to the character elements represented by the solo actors in each of those pieces. The fourth piece is an adaptation of a true short story account of events from the 19th century, rendered in classic radio storytelling form with a narrator.
While all four playwrights have written plays for school-age audiences as part of Plan-B's FEST (Free Elementary School Tour) program, this is the first time any of them have written for radio. The playwrights and the creative teams were advised by four Plan-B radio drama experts: playwright Matthew Ivan Bennett, who has perfected the art of Radio Hour episode writing; Cluff, who has directed radio plays and has designed expertly the sound for such productions; Jay Perry, who has acted in every Radio Hour episode, and Evanoff.
The radio drama experts also wrote the guide with straightforward and clear suggestions. Teachers and students should be able to recreate or make their own productions based on the compact content Plan-B has compiled. For example, one recommendation for young playwrights indicates that, "mood is everything. It tells people how to listen. In radio, you build up the mood through the images you share through narration or dialogue," Bennett explains. "I find that smell does a lot of heavy storytelling lifting in this case. A good description of smell will linger with the audience a while. Likewise, a single simple sound effect can convey a mood for a whole scene."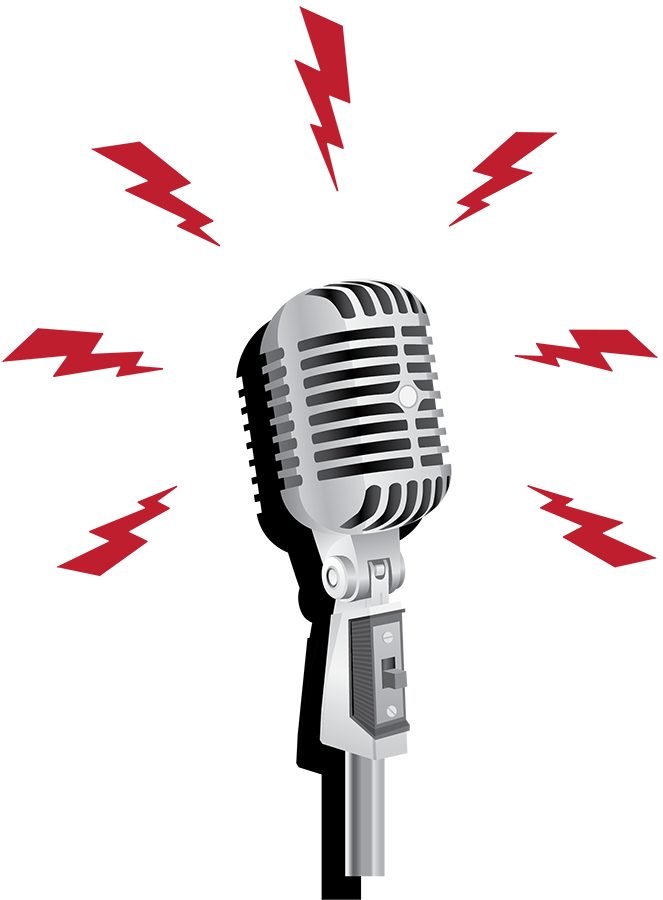 Cluff focuses on how the listening audience might imagine visualizing the play as if they had a camera. "You can make the 'camera' 'zoom in' on the actor by having the actor speak closer into the microphone – with their lips almost touching the microphone," she says. "If you want the 'camera' to 'zoom out' on the action, have the actor put a little more distance between their mouth and the microphone."
Perry's Vimeo link highlights his skills as a radio actor, while Evanoff offers the simple KISS acronym: "Keep It Simple Seriously." when it comes to composing music.
"We are fortunate to have such a deep bench of risk-takers in our theater community," Rapier says. "And they all have smartphones, which means we can actually pull off making four radio dramas in isolation."

Plan-B has done quite well in finding a "new normal" during the pandemic. Its livestream world premiere of Jenifer Nii's The Audacity drew an estimated viewer count of 2,000 earlier this month, far more than the numbers who would have been able to see a live performance of the company's productions. This year's FEST entry of Morag Shepherd's Flora Meets A Bee has been adapted into a downloadable PDF book format, with illustrations by Brenda Hattingh, and is available to teachers and students in K-3 grades. Plan-B commissioned Dee-Dee Darby-Duffin and Tito Livas to write short plays with scripts that can be downloaded, performed and enjoyed at home. The company is participating in the nationwide #PlayAtHome project. Plan-B's educational activities, including Radio Slam, also are supported by the state's Professional Outreach Programs in the Schools (POPS) program.
For more information on all activities, see the Plan-B website.
RADIO SLAM PLAYS
Elaine Jarvik, My Eyes Are Closed So Don't Text Me – May 5, 2 p.m., KUAA, 99.9 FM
Creative team: Morag Shepherd, director; Kallie Filanda, actor; Jennifer Jackson, sound designer.
Jarvik translates and transfers her own sensation of panic and personal challenge of coping with social isolation during the pandemic to Syd, who is stranded on a Ferris wheel ride at an amusement park and is becoming frantic as she waits for responses to her texts. "My initial challenge was, well, panic," Jarvik explains. "Could I write a play that moved at a pace that was satisfying to the ear alone? Could I incorporate sounds, when I had never been forced (challenged!) to think about sounds in a play? Could I write a play for just one actor?"
She adds that her writing routing has not changed much during the pandemic, given that she is generally a solitary person and that writing is inherently a solitary activity. "Theater, on the other hand, is collaborative, so I'm grateful that Jerry [Rapier] has given us this opportunity, even if we can't all be in the same room together," Jarvik adds.
For young writers and producers, she offers the following counsel: "Move forward even if you're panicked, even if you're pretty sure you're going to fail miserably, even if you get stuck. Writing is a treacherous business! But I can never figure out why anyone would want to do anything else."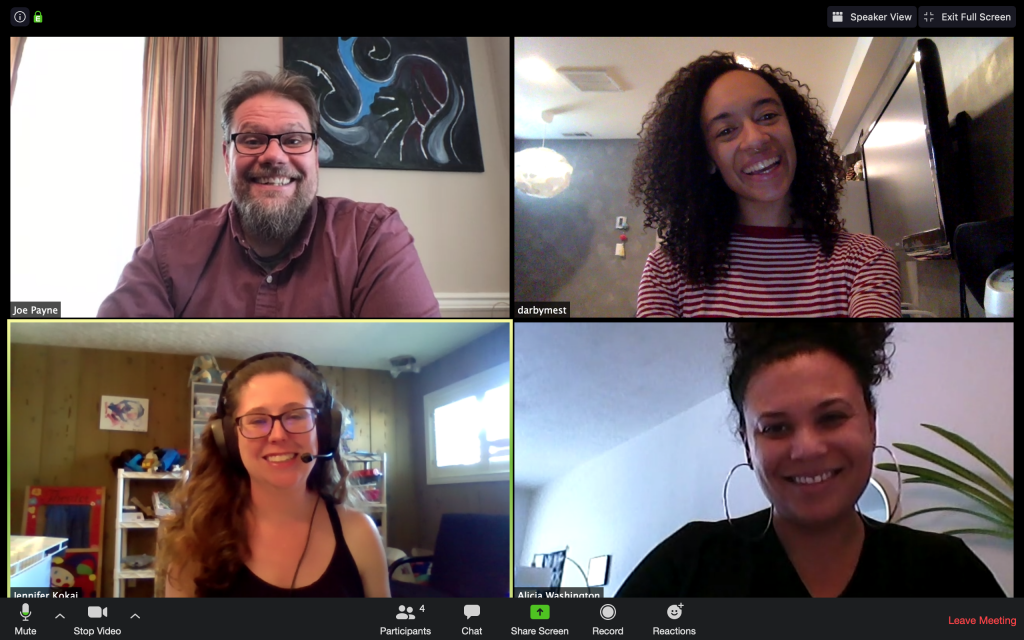 Jenny Kokai, Reacting to Myself in an Apocalypse!!!! (Not Clickbait) (Gone Wrong) – May 6, 2 p.m., KUAA, 99.9 FM
Creative team: Alicia Washington, director; Darby Mest, actor; Joe Payne, sound designer.
Kokai anchors her play with the character of Lola, who is drawn in part and broadly so from the media phenomenon of JoJo Siwa, the 16-year-old pony-tailed star of YouTube and TikTok. As an example, Siwa has 17.7 million followers on TikTok with more than 600 million likes and she earns an average of $88,500 for every post, putting her ahead of Ariana Grande, Jason Derulo and Justin Bieber. Siwa gained traction when she appeared on the cable television series Dance Moms.
"My child and my students watch YouTubers instead of television," Kokai explains. "I didn't get it. So I started wandering around YouTube finding out about Beauty Guru drama, Reaction videos, Try Not to Laugh Videos, and so much more. At some point I stumbled upon the enormously popular YouTubers aimed at children who are candy coated, forever positive, and seem to be constantly yelling at the camera in their enthusiasm."
Kokai's story is indicative of what a 21st century Twilight Zone episode might be. "I wondered what one of these performers would do if they had to keep making videos for their fans but the world had gotten so dismal even they weren't sure what to do," she explains. "It's like if Jojo Siwa were in a horror story." And, she heeded her son's advice about writing for a younger audience: "I just keep in mind that this is a generally sophisticated audience but you're not allowed to use swear words. And as usual I ask the teen in my house for advice and he told me to make it dark."
While Kokai does not think that younger artists need advice, she adds, "they just need someone who loves them and believes in them and tells them to keep making art whether this particular thing works or doesn't. Because we learn from all of it and we grow. So: I LOVE YOUNG ARTISTS. I BELIEVE IN YOU! MAKE ART! [her emphasis] (unless the Pandemic's got you down today and you want to eat chocolate and watch TikTok. Then do that. And make art tomorrow)."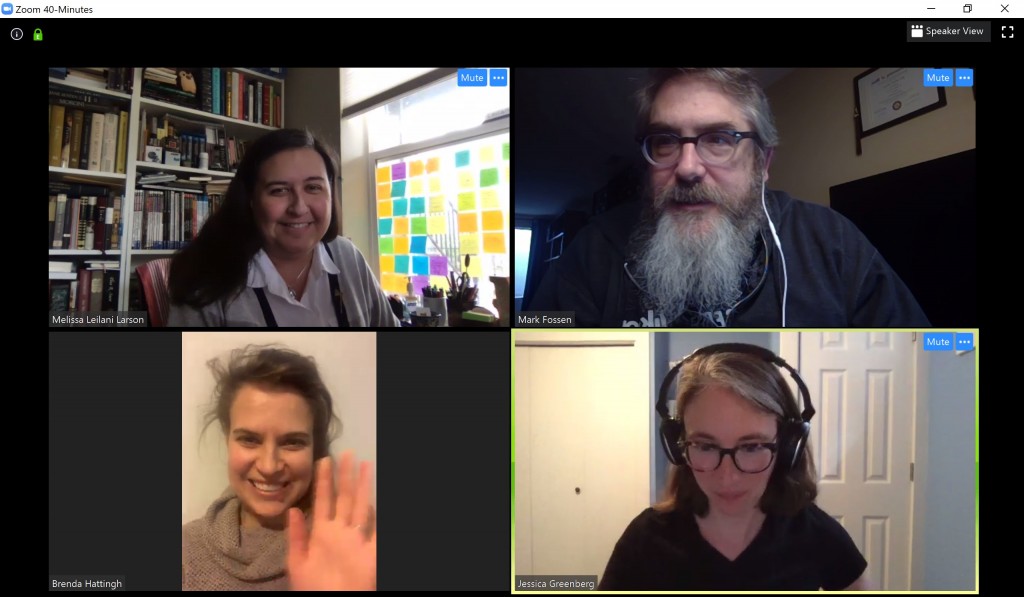 Melissa Leilani Larson, Little Karl ­­– May 7, 2 p.m., KUAA, 99.9 FM
Creative team: Mark Fossen, director; Brenda Hattingh, actor, and Jess Greenberg, sound designer.
Building on one of radio's venerable strengths for classic storytelling, Leilani has adapted a 1,500-word short story she wrote several years ago, based on an actual account of a horrible event that her great-great-grandparents experienced during the 19th century. She has heard her father tell the story many times throughout the years. In this case, the actor is the narrator. "I love ghost stories, and that was the first place my mind went as Jerry [Rapier] told us about the parameters for the project," she says. "I thought it could be so fun to do something eerie and upsetting and surprising, and that an actor could have such fun with the storytelling aspect if telling a scary story."
While her three colleagues anchor their plays with contemporary social media elements, Leilani, nevertheless, achieves a clear sense of timelessness that is inherent in radio's resonance as a storytelling medium. "I decided to make my piece lean more toward storytelling, especially since the telling is such an important part of this format," she explains. "Clarity and emphasis are as important as they are in a stage play, but you go about achieving them differently."
As for the pandemic, Larson says that time is for the writer's benefit. "Some people are asking, 'What's the point of writing a play if no one can do it?' I look at that question and adjust it a little in my mind: 'What's the point of writing a play if no one will do it?'" she explains. "That's a question I ask myself all the time, quarantine or no. It's just part of being a writer—knowing that rejection is always a possibility. Even when you get a production, it can take weeks or months before an audience sees the finished product. I write because I must. Of course I want the play to be produced, but there are other stories to write in the meanwhile."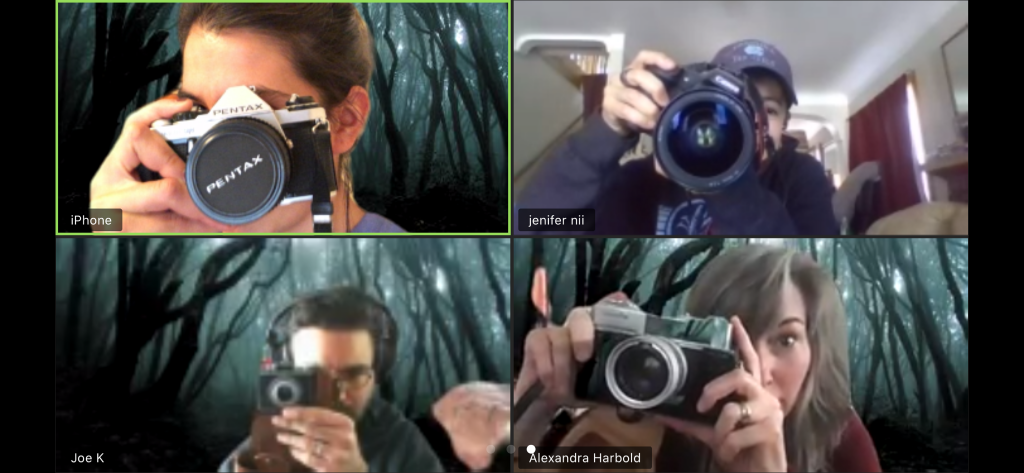 Jenifer Nii, Influencer – May 8, 2 p.m., KUAA, 99.9 FM.
Creative team: Alexandra Harbold, director; Isabella Reeder, actor; Joe Killian, sound designer.
In Nii's play, Caramel becomes the focus for comprehending what digital presence and personality really mean and how does technology shape our perceptions about who we see as influential and what exactly is the lasting value of digital influence.
"I wanted foremost to try to write something that'd serve as a learning tool for the young folks. Something that showed that I'd tried to explore the possibilities the format offers – in shaping a story, utilizing sound, and providing interesting material for the creative team to play with – so that the students would have something to critique," Nii explains. "But in terms of subject/content, I also wanted to poke around a little bit in something I'd been thinking about recently: How our existence is – especially very recently shaped by technology. How social media, and digital networking, are affecting who we are as people, and how we view other people."
During the pandemic, Nii, who typically uses the nighttime to write, says she has written more during the daytime than previously. As for counseling young writers, "I feel like I've grown the most when I've let myself confront the stuff that scares me. I try to say 'yes' to new opportunities (like Radio Slam!) even when they're scary and I don't know whether I'm good enough. Then I work my tail off to BECOME [her emphasis] good enough. Or at least a little bit better at some aspect of the creative process, so maybe I won't be as scared if another opportunity comes around."