The new documentary film Believer, which premieres today at the Sundance Film Festival, is a much different film from what Don Argott, director and a guitarist who plays in a proto-metal band, intended. The film is presented by Live Nation Productions that will soon be part of HBO Documentary Films.
The original intent was a film about Dan Reynolds' interactions with musical buskers and other interesting personalities in Las Vegas, home base for his band Imagine Dragons. "But as we chatted more with Dan, we discovered that his interests in people was stemmed from something deep inside him," Anton Floquet, the cinematographer who has worked on numerous films documentaries and television projects, says in an interview with The Utah Review.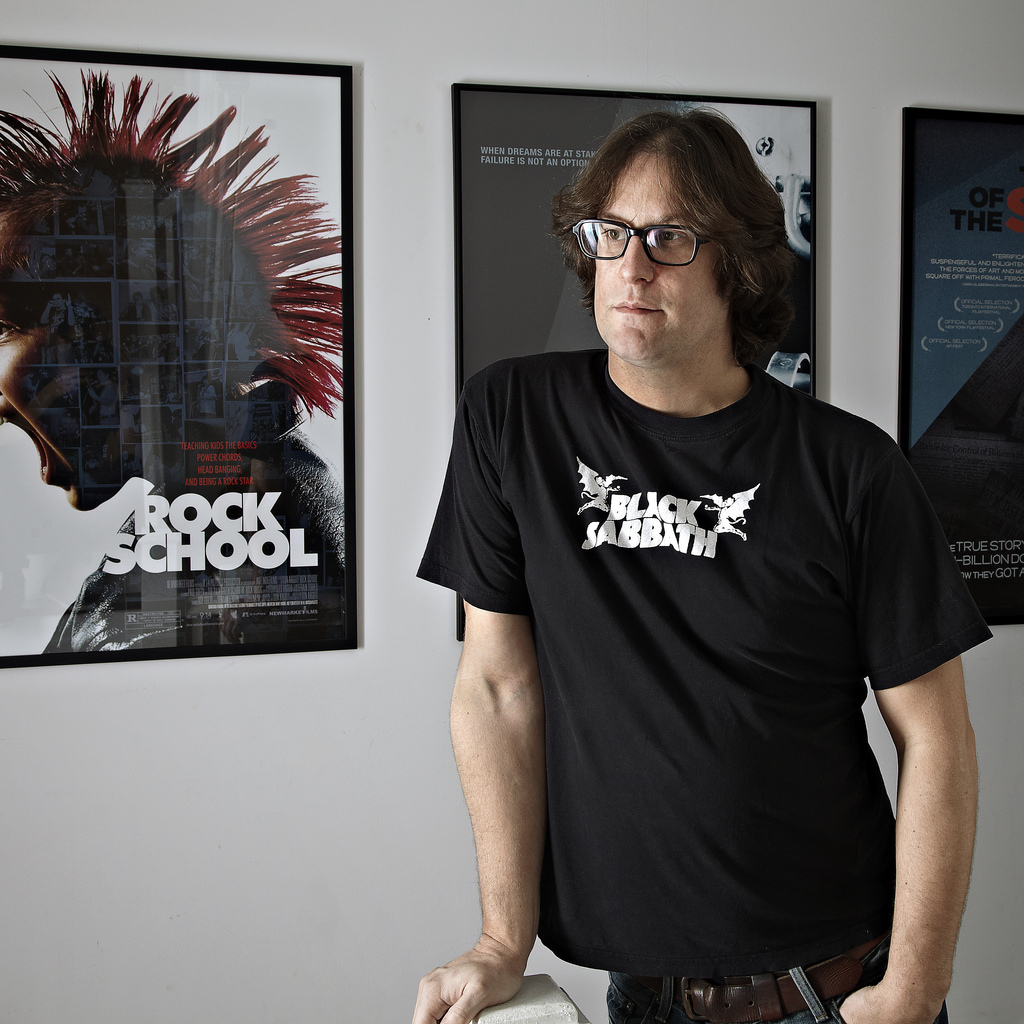 Argott, the co-founder of 9.14 Pictures who lives in Philadelphia, contacted Floquet, who had never met or worked with the director before but knew of him through a mutual friend. "He called me on a Wednesday and by that Sunday I was in Vegas," he adds.
What happened afterward led to what Floquet says become one of the memorable, positive experiences he has ever worked on in the film industry. The production team learned much about Reynolds' faith in The Church of Jesus Christ of Latter-day Saints, his upbringing, and the experiences of living with the rigorous doctrines and covenants of the church. "He realized he had a voice but he also knew that he was speaking words that had been put into his mouth," Floquet recalls.
The seeds for that had been sown several years earlier when It's Time, one of his band's songs was featured in an episode of the Glee television show when the series' gay character [Blaine] sung it to his boyfriend Kurt. Many gay fans corresponded with Reynolds, expressing that while they loved the song they assumed Reynolds would not approve of their sexual identity because of his Mormon faith. The conflict triggered an intense sense of guilt for the songwriting artist. In a Billboard interview, he talked about the epiphany he experienced as a result of the response to the song: "That was devastating and it broke my heart to get letters like that. I've written back to these people to tell them, "No, I do support you and I'm here for you."
Believer became a very different documentary at that point, as Argott and his team knew that they needed to let Reynolds be himself.
In Utah, teen suicides had escalated in tandem with the tensions of a church leadership unable to accept the pace of progress in LGTBQ rights and the full legalization of same-sex marriage. In just five years, the suicide rate among youth between the ages of 10 and 17 had more than doubled. However, in late 2015, the church called for mandatory ecclesiastical discipline for LGBTQ individuals who are married to those of the same gender. Furthermore, what turned out to be the most controversial and disturbing aspect even among faithful Mormons, was that children of LGBT parents would be barred from baptism and other saving rights until they are at least 18, and would only be allowed if they openly disavowed their parents' relationships.
Affirmation, a group for LGBTQ Mormons and their families, reported two months later that it had tracked at least 32 suicides among young people, many connected to despair over the church's recently adopted policy.
The making of Believer became the inception point for the LoveLoud movement and foundation that Reynolds started. He also collaborated with Tyler Glenn of the Neon Trees, who also was raised as a Mormon but left the church because of its intransigence on affirmation and acceptance of LGBTQ individuals.
The film's third act culminates in the LoveLoud festival which was held last summer at the Brent Brown Ballpark in Orem, Utah and attracted more than 17,000 people. Andrew James, a Utah-based filmmaker who recently directed Street Fighting Men and was also one of the directors for the CleanFlix documentary, was brought on as cinematographer and field producer to film the event. "There was such a cool, positive energy and a tremendous vibe of love for the event," James says in an interview with The Utah Review.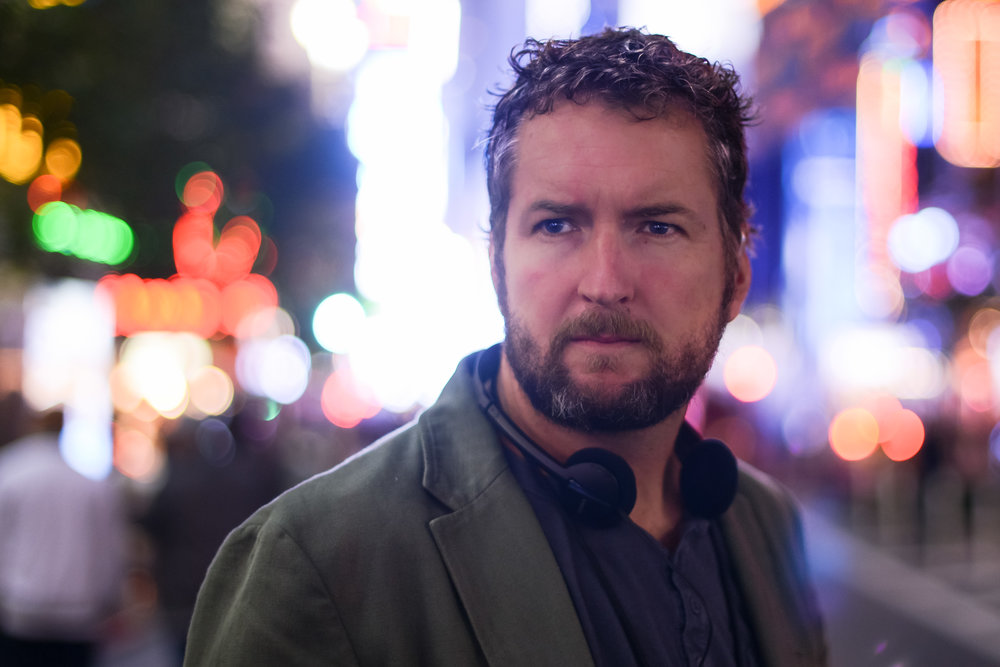 While Believer raises the most difficult issues that have challenged and vexed Mormon leaders and members of the church, the film demonstrates that when any individuals find their voices for enlightenment, affirmation and compassion and combine them into a movement, the amplitude of the message cannot be ignored. LoveLoud brought support from many sources, including The Trevor Project, GLAAD, Stand4Kind and Encircle. Performances from many musicians including the Neon Trees, and Aja Volkman, who has been the front singer for the indie rock band Nico Vega.
Celebrities included Steve Young, former pro football quarterback and his wife, Barbara, both of whom are Mormons. In one instance, Reynolds and Glenn lead the song I'll Walk with You, a well-known piece sung in LDS Primary programs. And, as James notes, it even gained the endorsement of the Mormon church, which released a statement read at the event. D. Todd Christofferson, an LDS elder, also spoke at the event, along with his brother, Tom, who is gay.
James says Believer is a film that many Mormons will love. "The concert is proof of that," he adds. Floquet says the experience reminds him of the positive and emotional energy that led to the huge transformation of his native South Africa when apartheid finally was being dismantled. "Change can happen even in brief moments," he says, noting that his country moved quickly within a couple of years by adopting a new constitution and then becoming the first country on the African continent to legalize same-sex marriage.
In Utah, many are hopeful, even as the new church leadership appears to represent the most conservative base of its doctrines and policies. But, the halo effects of events such as LoveLoud also are making an impact. Just days before Sundance opened this year, Gov. Gary Herbert created a task force to move quickly and make recommendations by Feb. 15 on strategies and policies to address the rapid spike in teen suicides. Among the members are Ronald A. Rasband, a member of a top governing body of the Mormon church; Gail Miller, owner of the Utah Jazz and Troy Williams, executive director of Equality Utah.
Screenings for Believer are as follows:
Today, Jan. 20, 8:45 p.m. — The MARC, Park City
Monday, Jan. 22, 6:30 p.m. — Rose Wagner Performing Arts Center, Salt Lake City
Tuesday, Jan. 23, 10 p.m. — Redstone Cinema 2, Park City
Wednesday, Jan. 24, 3 p.m. — Holiday Village Cinema 2, Park City
Saturday, Jan. 27, 9 p.m. — Temple Theatre, Park City
For more information about Sundance screenings and ticket information, see here.