It is notable that a director who won the Oscar for Spotlight's (2015) original screenplay and a veteran cartoonist with a widely syndicated comic strip have made a seamless transition to making a film that should resonate with the target audience of the Sundance Kids program.
The Disney+ premiere of Timmy Failure: Mistakes Were Made, directed by Tom McCarthy and written with Stephan Pastis, the author of the children's book that launched its series, augments nicely the story-telling value found in the Sundance Kids program's two other narrative features – Binti and Come Away.
The story's broadest contours are simple enough: Timmy Failure (Winslow Fegley), a fifth grader who wears a scarf, runs his own detective agency, an entrepreneurial fantasy (that really seems to be more than day-dreaming play for him). He perseveres with the goal of greatness in mind, never shying away from any risk or embarrassing mistake made along the way. And, his sidekick is more cumbersome and awkward than any in popular children's literature – a 1,500 lb. polar bear named Total. Hence, the agency's name is Total Failure, Inc., based in Portland where Timmy resides with his single mom (Patty Failure, played by Ophelia Lovibond) who works more than one job and is trying to remain patient with her son's detective fantasies even when they cause a lot of trouble.
Timmy utters the phrase "mistakes were made" frequently with good reason. Portland, Oregon, where he lives, is a den of espionage and public corruption at least in his eyes. Ridiculous as it might seem coming from a child's eyes, there also are, to be honest, plenty of adults with overactive imaginations who leap to conclusions and one wonders if they really know more than an imaginative child in the fifth grade.
Timmy vets everyone thoroughly to see if he should trust them (also a worthy attribute). This includes Crispin (Kyle Bornheimer), who works as a city parking enforcement officer, or, as Timmy cuts to the chase, "a meter maid." Crispin is dating Timmy's mother and, unlike the book where this character is a villain, he is a sincerely goofy guy who tries to win Timmy's friendship and trust.
Meanwhile, Timmy relies on a fifth-grade friend, Rollo Tookus (Kei) in his error-prone adventures but Rollo is exasperated because he would rather focus on his grades and developing his skills in the sport of fencing so that he can get into an elite college. Timmy is clueless about Molly (Chloe Coleman), an aspiring animal rights activist, who is smitten by him. Timmy considers Molly might be useful as an ally in his campaign to reverse the ban on polar bears from coming into the school. And, then there is Corinna Corinna and Timmy is convinced she is a Russian secret agent.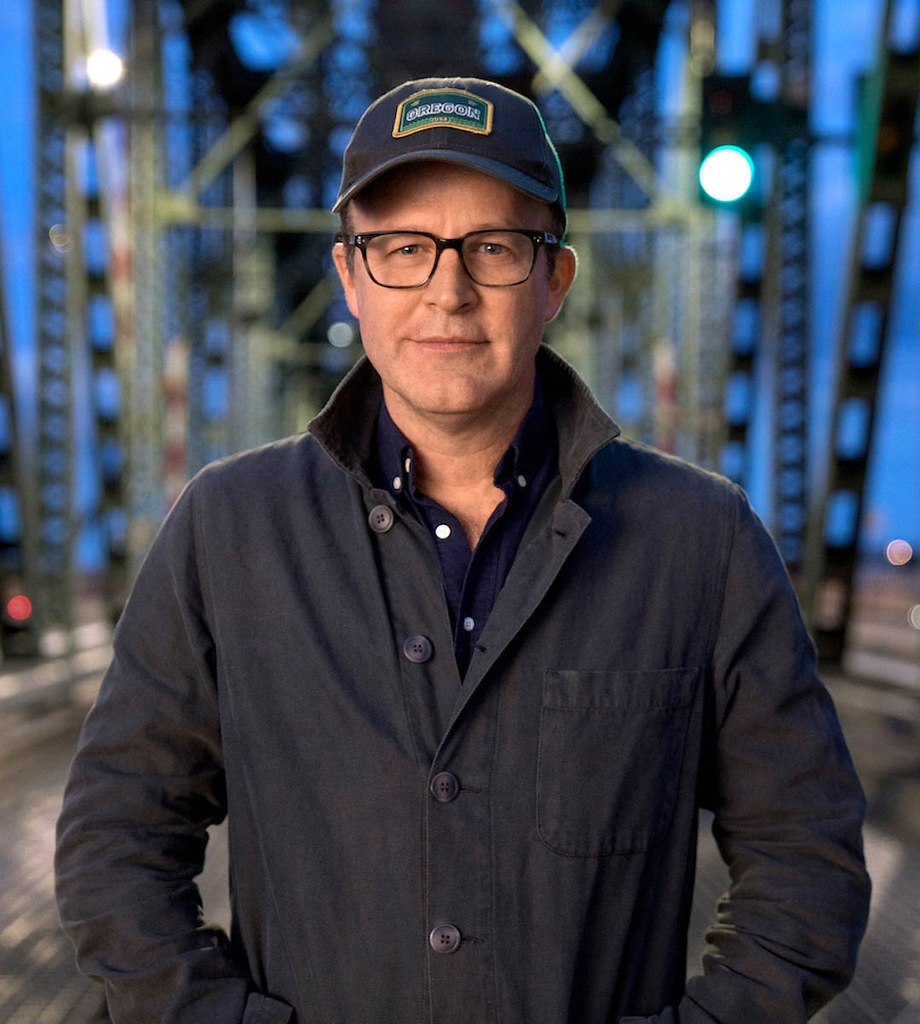 Determined to go full time in his career after he graduates the fifth grade, Timmy does not look forward to middle school a/k/a 'The Big House.' There's a marvelous scene in the film that makes for pretty convincing subtext commentary on the factory-like, test-obsessed approach to elementary education these days, as the kids are loaded and shipped onto trucks with their destination ending in monumental, dark classrooms where no margins are permitted for the sprawling fantasies that whirl about in Timmy's mind. To wit: Timmy's teacher Mr. Crocus (Wallace Shawn), who finally snaps after a disastrous field trip to a dam. It is noteworthy that the one school figure who helps Timmy understand the importance of recognizing personal agency and taking responsibility when "mistakes were made" comes from Mr. Jenkins (Craig Robinson), the school counselor.
McCarthy says, in an interview with The Utah Review, that he initially heard about Pastis' book shortly after it was published in 2013 (there are now seven in the series) from a colleague who purchased the first book said her daughter really loved. She thought that McCarthy could do something with the story for a new film project, post-Spotlight. "I procrastinated about it but when I finally read it, I laughed out loud," he adds.
Pastis, a New York Times cartoonist known for the widely syndicated (and adult) comic strip Pearls Before Swine, obviously understood how to tap into the children's book market, one of the most intensely competitive and, next to romance fiction, one of the most difficult for newcomers to enter. "I think to write specifically for kids risks writing down to kids," Pastis said in a 2013 interview with the American Booksellers Association. "And kids sense that. So I wrote to make myself laugh, and fortunately for me, I seem to have the mind of a 12-year-old kid."
McCarthy also has transmitted that objective with good impact in the film, which makes Timmy Failure: Mistakes Were Made more than a silly or cute trifle, as some critics might undervalue it. The generous amount of humor in this entertaining film also is met by the tensions of Timmy's concerns about his life at home and about the impending transition to middle school. These are serious matters to children of the same age group as Timmy. And McCarthy, staying quite close to Pastis' original, gives the young audience a film to which they can relate on their terms. He explains that while this project skewed to a much younger demographic than Spotlight, the demands and standards for story-telling development were just as rigorous.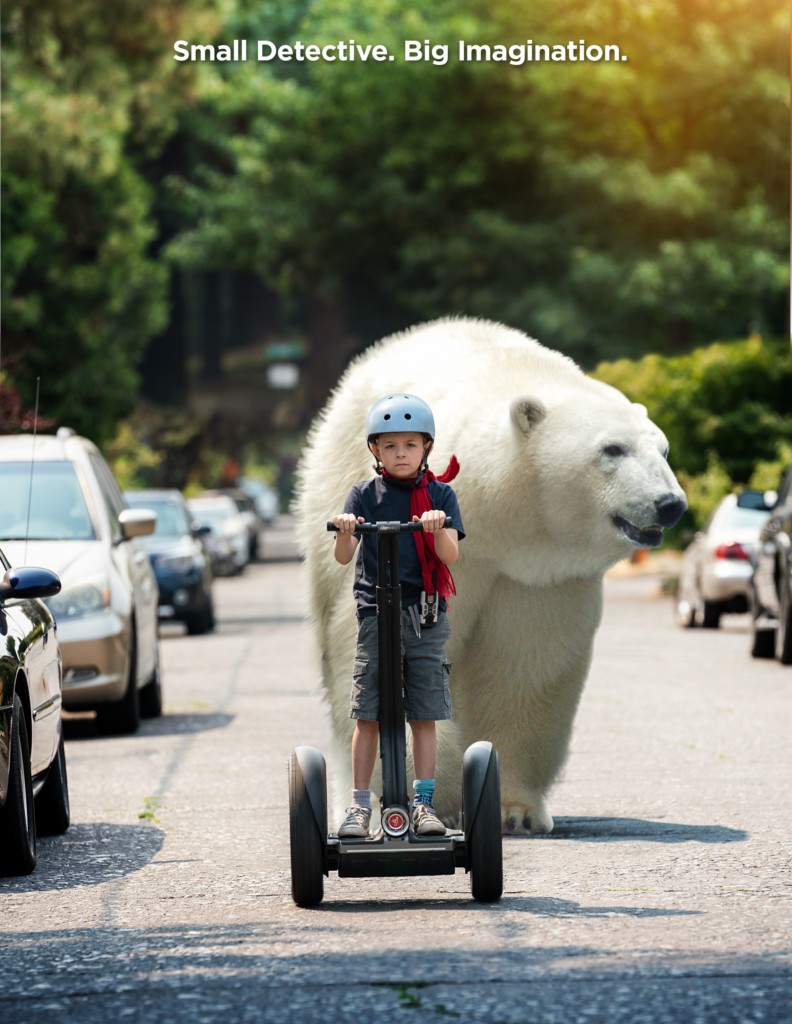 The young Fegley, who was selected from among thousands of auditions for the role of Timmy, says he does not see the character as a failure but as "someone who is confident in who they are." Joining the interview with McCarthy, he adds that he identifies with Timmy, "who does not like to be with someone who is being fake in their feelings. That also is a pet peeve of mine."
Portland also fits with the story setting. Timmy's mother has a hipster vibe. Some characters, who conceivably could have been extras in a show such as Portlandia, appear in the film as incidental cheerleaders to the young boy's efforts.
As for Timmy's gigantic lumbering sidekick, the polar bear might by the boy's best substitute companion in the absence of a father figure in his life. Rich McBride, the visual effects supervisor who created the bear in The Revenant, followed the polar bear's description in the book. The technology for creating the polar bear is convincing, as the computer-generated creature mimicked the animal's movement and behavior, complete with detailed skeleton and muscle and skin systems. The realism is enhanced because the bear never talks. And, Michael Adamthwaite wore a polar bear suit, including a grey one with a special steering-wheel head, to create the movement reference points for certain scenes.
Not so ironically, the two most important male figures in Timmy's life are Crispin and Mr. Jenkins, the school counselor. While Mr. Crocus, Timmy's teacher, might have been in the running as a role model for the boy, he is too strung out on emphasizing his status as an authority figure. At some point, Mr. Crocus realized he was fighting a losing battle against Timmy, a fault more of his own than that of the aspiring young detective. It is those scenes with Mr. Crocus that the young Fegley says he especially enjoyed acting.
The film will begin streaming on Disney+ on Feb. 7. McCarthy also directed and produced for the Netflix series 13 Reasons Why, a show targeted to the teen demographic, in 2017.
The Sundance Kids slate was curated by the Utah Film Center's executive director Patrick Hubley. The center also will hold its ninth annual Tumbleweeds Film Festival for Kids on the weekends of March 6-8 and March 13-15 in Salt Lake City.