In less than a handful of years, Doris Muñoz quickly established her credentials in the music industry, particularly in artist management. Her intergenerational connections to music bridged the classics of rachera and boleros to the legends of Juan Gabriel and Los Panchos, and recently to indie first-generation Mexican-American pop artists such as Cuco, Kali Uchis and Omar Apollo.
In Mija, directed by Isabel Castro in her feature-length debut documentary that has premiered at Sundance, Muñoz strikes a passionate inspiring presence in a chronicle highlighting the fears of deportation for undocumented immigrants, the sacrifices parents make for first-generation children born in the U.S., the rise of a new generation of music stars as agents of social change and an example of pivoting in a career path when unexpected changes occur.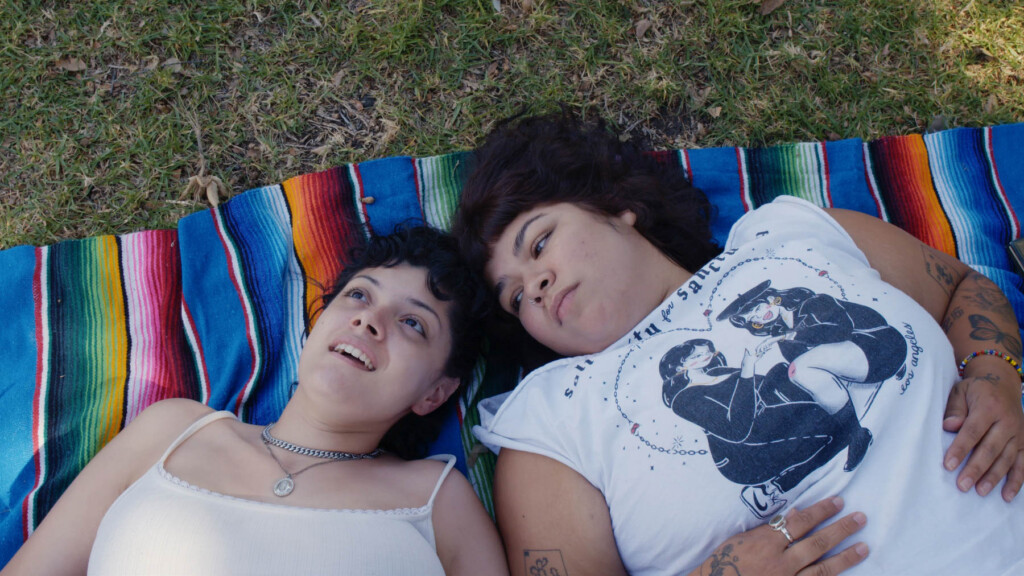 Framed by a soundtrack that parallels beautifully the emotional arc laid out in the documentary narrative, the film presents Muñoz's story without burdening it with points of politically driven policy. It is a realistic portrayal of what it truly means for immigrants to dream about the possibilities of establishing not just a meaningful livelihood in the U.S. but also for the day when every family member does not have to stay in the shadows.
Castro brings in clips from home videos Muñoz's parents filmed ever since they arrived from Mexico in 1989. Birthday celebrations are featured throughout the film, which are significant for various reasons, as are the Thanksgiving celebrations.
The young Muñoz, 27, was born in Whittier, California and later lived in San Bernardino. She was the only one safe from the risk of deportation. And, like so many American-born children of undocumented parents, she always knew that one day she would come home and find that her parents as well as two older brothers were deported. In fact, one of the brothers (José) was deported six years ago after a routine record check by Immigration and Customs Enforcement authorities. He lives in Tijuana and in the film, Muñoz visits him regularly.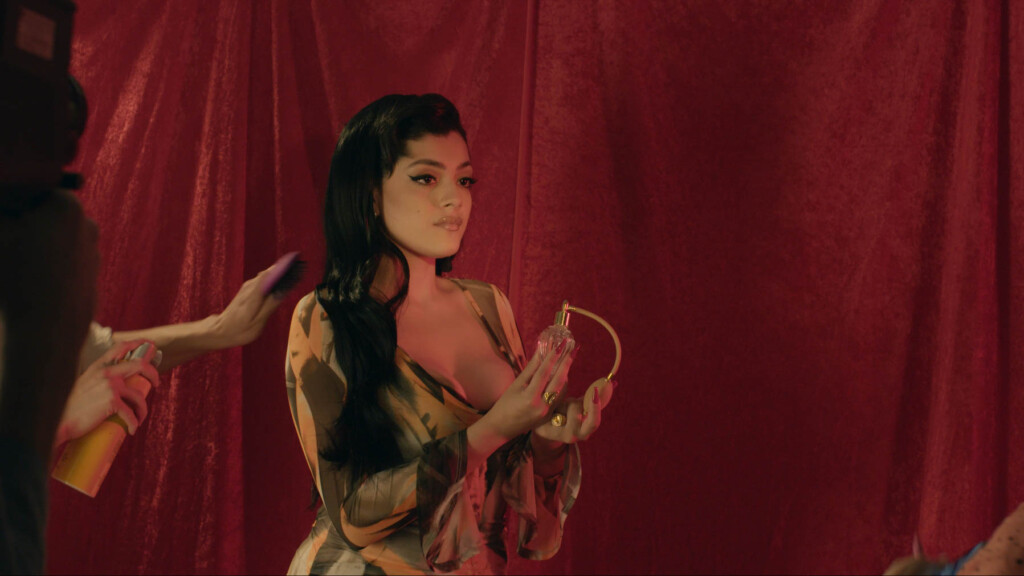 Her family's status became the spark for her to carve out a space in the music industry. Her career skyrocketed, and soon she was earning six figures a year. It enabled her to help her family and to set up her own management company (now known as Casa Mija) and the Solidarity for Sanctuary concert series to raise awareness and funds to help assist immigrants without the proper documents. The scenes in the film of concerts, including those featuring Cuco, accentuate the path that Muñoz had carved so effectively. 
But, then the boom lowered in 2020 when the pandemic nearly wiped out her business and the business relationship with Cuco, her biggest client, ended abruptly. Earlier, she had negotiated the details for Cuco to get a multimillion dollar contract with Interscope Records. Castro captures with proper understated effect the candid moments of Muñoz trying to sort out what her next move will be after the pandemic upended the security she thought had been established with her business.
Eventually, Muñoz finds the music and social media contact for Jacqueline Haupt (whose performing name is Jacks Haupt), who lives in Dallas. Like Muñoz, she is first generation and her parents are undocumented. Muñoz's instincts about Haupt are well placed, as evidenced in scenes when the young singer travels from Dallas to California where Muñoz has arranged demo recording sessions, photo shoots and other meetings for her. One of the film's strongest scenes occurs when Haupt is on the phone with her parents, sharing the news about what has happened. Haupt also explains that Muñoz has made arrangements for her to talk to an attorney about handling their immigration case. The anger in the voice of Haupt's mother is so pronounced that the call is played out in full in the film. Her mother does not believe her daughter is being realistic about her prospects for a livelihood that also will help them out, especially after they have sacrificed so much and have endured the hardship of providing for her. Haupt is flummoxed by her mother's anger. But. it also is a scene where Muñoz demonstrates why she also has become an effective mentor for younger musicians.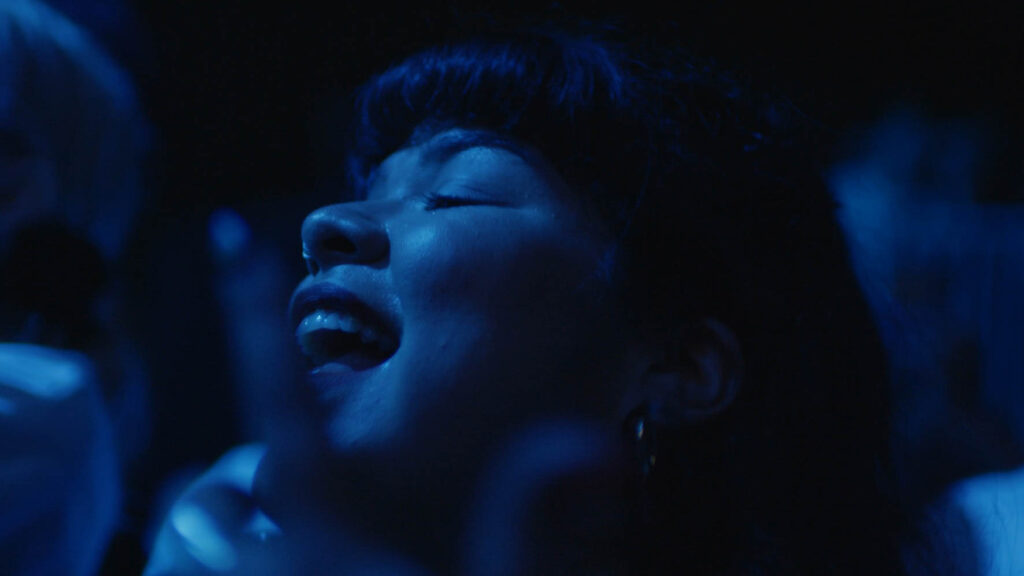 When a first-generation child turns 21, they now can legally pursue options to assist their parents in obtaining legal documents. Muñoz hires an attorney and pays $6,000 in fees to help her parents obtain their legal documents. After delays, some due to the usual lumbering pace of the administrative bureaucracy involved and some due to the pandemic, their papers arrive. It is a touching moment, especially for the father who breaks down in tears and realizes that they can now travel safely across the border to see their son whom they have not seen for half a dozen years. Indeed, a karaoke performance of Juan Gabriel's Amor Eterno, a song that the Mexican musical legend wrote when his mother died, takes on appropriate meaning in a reunion made possible by the love, faith and perseverance of Muñoz and her family.
Mija is an Impact Partners Film, fiscally sponsored by the Utah Film Center and executive produced by Geralyn Dreyfous, who also is cofounder and board chair of the center.