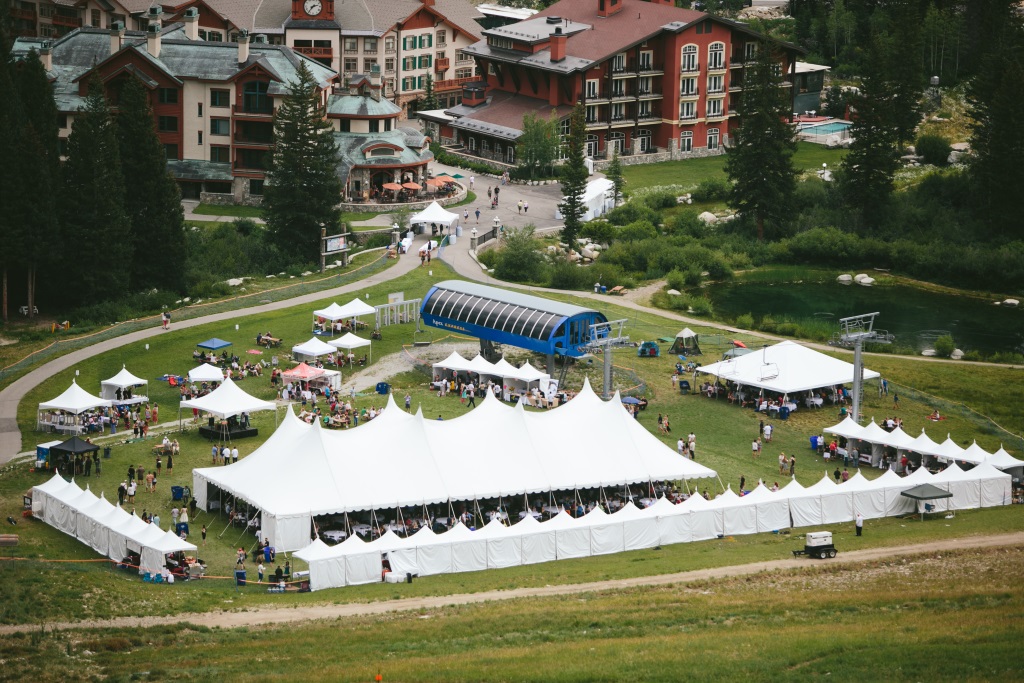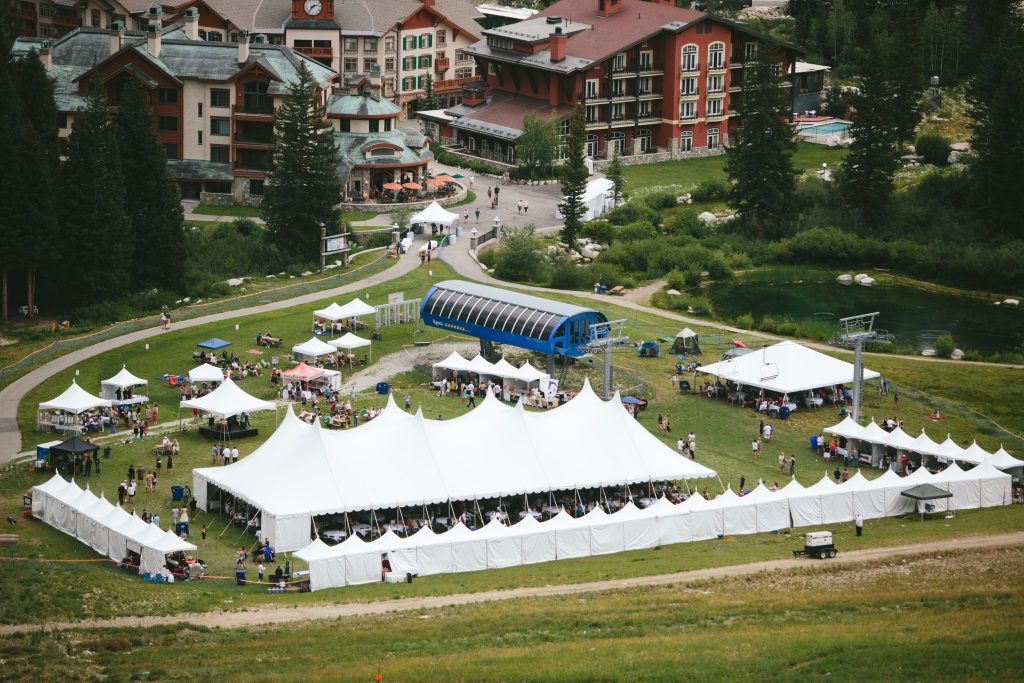 All good things must change. Taste of the Wasatch is no different and this year sees some fantastic changes to the beverage selections.
First and foremost, the wine offerings have undergone reorganizing and upgrading for the 2016 event under the watchful eye of Libation, Inc. owner Francis Fecteau. Reserved seat ticket holders are invited to arrive at 11 a.m. for an hour of mingling with winemakers and tasting their special selections. At noon, all attendees will be served from a central wine tent just outside the reserved seating area.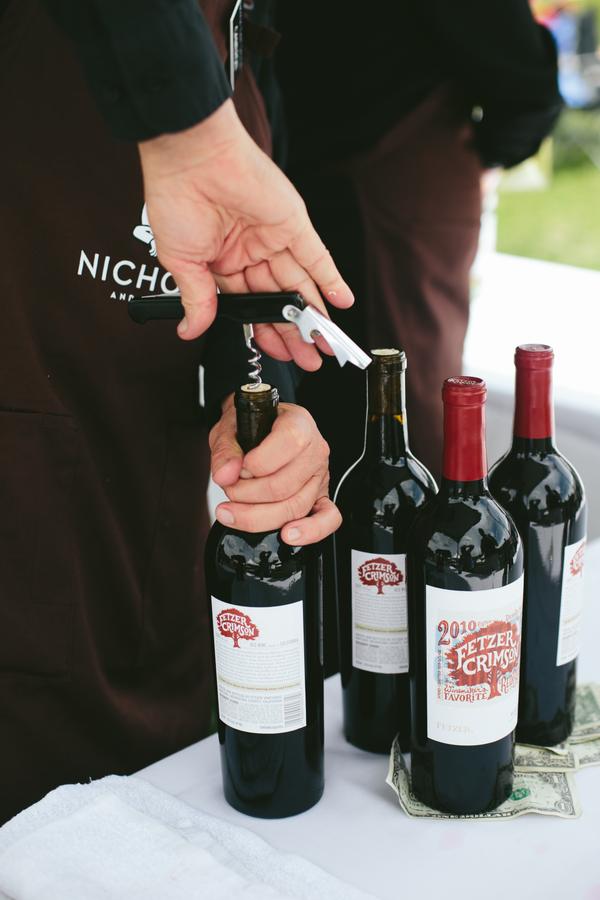 In addition to wine, local beer selections have also increased. Enjoy brews from Wasatch/Squatters, Uinta Brewing, Desert Edge Brewery and our friends from down south–Moab Brewery.
The event has also switched up the coffee selection and will be featuring Logan's Caffe Ibis this year!
See, change is good!
But what hasn't changed is the purpose behind the event. Taste of the Wasatch is a fundraiser designed to help fight hunger in Utah. Proceeds from ticket sales and silent auction donations go toward Utahns Against Hunger and 3 Squares Inc.
And finally, we offer you the first look at the full menu (minus a few). Plan accordingly friends, there are only four hours to consume your favorites and the best of the Bakers Dozen always disappears first. (Who says you can't eat dessert first?) Now, eat to your heart's content.
Aerie Restaurant at Snowbird Ski & Summer Resort: Pimento cheese stuffed deviled eggs
Avenues Proper: chicken liver mousse with cherry mostarda, and pickled golden beets with fresh cheese & scarlett frill
Beehive Cheese: Small bites: Rusk crackers, Amour Spreads, Creminelli Artisan Meats, and Beehive Cheese
Beltex Meats: Mojo pork ribs with pickled citrus gel
Cena Ristorante: Pepperoni spiced pork tenderloin; pickled vegetable slaw and pita bread
Chaia Cucina Catering: Roasted red beet and sage flower bisque with feta-vegetable relish
Copper Kitchen: Cucumber-tomato salad; Asian peanut chicken skewers
Current Fish and Oyster: Utah corn and leek panna cotta; Cured Utah trout, cilantro, almonds
Deer Valley Resort: Savory cannoli, housemade pheasant confit, brown buttered wild mushrooms, lemon thyme creme fraiche, petite garlic and borage blossoms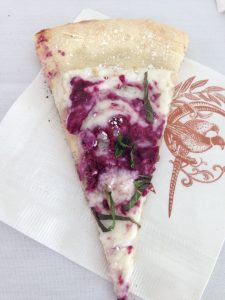 Fire and Slice Pizza: Oven-baked herbed goat cheese with rosemary parmesan flat bread; margherita pizza: fresh mozzarella, fresh basil, red sauce, touch of salt and rosemary oil
Franck's: Watermelon and beef cheek curry, fried chickpea, pickled watermelon rind, shaved onion, gold creek farms feta, coriander, raw watermelon
Frida Bistro: Duck carnitas tostadas with salsa de pasilla tamarindo and fennel curtillo
Garage On Beck: Fried Mormon Funeral Potatoes
Garden Café at Grand America: Steam bun pork belly: pico de gallo, grilled pineapple, avocado crema, salsa roja
Glitretind at Stein Eriksen Lodge: Fatty Berkshire shoulder ribs with Peach Love, Utah corn and pasilla chile coleslaw
HSL: Summer vegetables, lamb shoulder escabeche, curry & green coriander
Harbor Seafood and Steak Co.: Surf and Turf kabobs: S.R.F. wagyu tenderloin, scallops, prawns, Harbor garden vegetables, sweet citrus-soy glaze
La Caille: Vine smoked baby back ribs with a peach and cherry chutney
Le Croissant Catering: Smoked trout crostini: Succulent Utah Trout smoked with a delicate apple wood. Served on our custom Black bread crostini with sauteed local succotash and a High West cream cheese finished with a pickled okra ring.
Navajo taco: Tender Snow Canyon Strip Loin on a Fresh Navajo fry bread with crispy sweet cabbage garden fresh roma tomatoes and black olives, earthy Cotija cheese and pickled jalapeno peppers.
Martine: Broccolini and goat gheese gazpacho with grilled pork belly
Meditrina: Savory Drake Farm's chevre and basil cheesecake, heirloom tomato broth
Pallet Bistro: Agnolotti with fresh seasonal vegetables
Provisions: Maine Lobster Rolls with mango, avocado, cucumber, mix greens, sesame, herbs and tamarind nam prik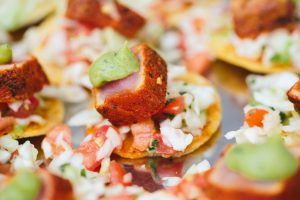 Red Iguana: Tacos de Borrego: braised leg of lamb, orange and ancho chile marinade, queso fresco, cilantro, onion, lime
Cauliflower tacos: chile marinated, grilled, black garlic aioli, cilantro, lime and fried onion
Riverhorse on Main: House smoked brisket shooters: sweet onion cherry compote; lemon cornbread; sweet pickled peppers
Sage's Café: Cashew chevre with tempeh bacon
Solitude Mountain Resort: Chili rubbed venison loin, jicima slaw, passion fruit chimichurri
Stanza: Buratta with local stone fruit, crisp prosciutto, and basil
Stoneground Kitchen: Whipped lardo with pickled honeydew
Taqueria27: Bloody Maria: smoked seafood cocktail with cucumber and preserved lemon; optional splash of Vida Blanco
Tuscany: Local goat cheese panna cotta, roasted beets, micro arugula, candied orange
Wasatch Brew Pub: Slow roasted Niman Ranch pork carnitas on a corn tortilla with black bean refritos, rice, pico de gallo, salsa, guacamole and queso fresco.
Whiskey Street Cocktails and Dining: Smoked salmon canape, whipped ricotta, Meyer lemon olive oil, capers and micro greens
Bakers Dozen Dessert Booth
Birdie's Bakery: Almond Butter mini sugar cookies; Belgium chocolate sea salt brownie
Chirstina's Cakes: Assorted mini cupcakes
Pago Restaurant Group: The Wasatch Ritual: Wasatch Brewery Nitro Polygamy Porter and Ritual Chocolate 75% Belize Pot de Crème, miso butterscotch veil, honeycomb granola, creme fraiche
GR Kitchen: Housemade yogurt with honey, candied orange and roasted pistachios
Grand America: Macarons; assorted French mini pastries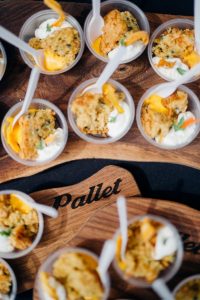 Pallet Bistro: Gin fizz: juniper panna cotta, lime gelee, orange blossom cream and housemade lemon pop rocks (verrine)
Petals and Pastries: Brownie Bites; divinity; Finnish meringue cookies; vanilla meringues; chocolate chip cookies; oatmeal cookies
Red Butte Café: Assorted mini tartlets
Stein Eriksen Lodge: Passion fruit lime Pate de Fruit, citrus marshmallows, chocolate bouchon, apricot frangipane, espresso sable
The Dodo Restaurant: Toll house bars with chocolate chips and whipped cream/lemon bars
Trio Dining Group: Pizelle ice cream sandwich: sweet cream gelato with wine-soaked berries, dark chocolate; roasted sage and fig gelato
Tulie Bakery: Buckwheat cookies with Solstice cacao nibs
Ramzy Asmar: Almond meal cookies with chocolate chips and coconut
Taste of the Wasatch reminds you to drink responsibly or designate a driver. Solitude is also offering deals on weekend stays (The Inn is sold out on Saturday, but other nights and condos remain) to attendees of the event.
Limited tickets to the event are still available.