Many artists have succeeded at turning upcycled materials into wonderful art pieces.
Brian Hennesy (Booth 43), one of the record 177 artists at this year's Artists Marketplace at the Utah Arts Festival, finds metal objects including screws, washers, nuts, and bolts and combines them into unique mirror frames and guitars. A musician as well as artist, Hennesy answered a few questions from The Utah Review.
TUR: How have you used art media forms in helping to create a holistic body of artistic work that searches for a more complete expression of your own innermost and most powerful states of emotion, inspiration, contemplation, and self-identity?
BH: Well this is certainly a very deep question, isn't it? My artistic pursuits are for the most part a completely selfish endeavor. I simply create things because I want to. I create things because the process brings me a certain amount of satisfaction that I can't get from anything else. I get a whacky idea and I follow it through on my own time and conditions. I don't necessarily think my artwork is gonna evoke deep emotions in anyone. For the most part, my pieces are just something cool to look at. I suppose in a deeper sense, me attempting to organize all this junk into something that is pleasing to look at could be interpreted as me trying to bring order to an otherwise chaotic world. It's me trying to keep the existential demons at bay. Or maybe it's just me screwing a bunch of junk to some wood. Who knows?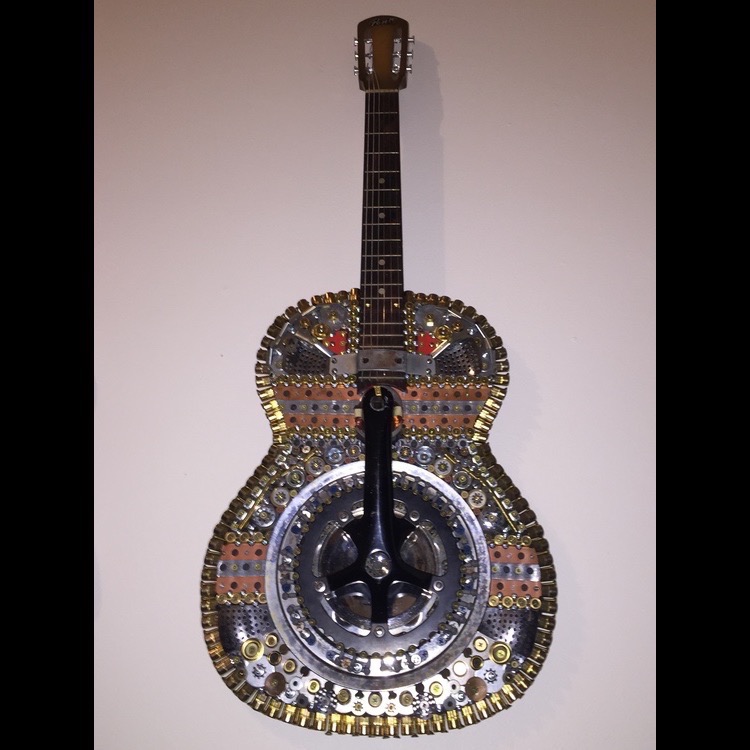 TUR: What is your training as an artist? Who do you consider your most significant influences and inspirations? Do these influences shift as you progress both in your work and life?
BH: I guess I am mostly self -taught as far as training goes. I took art classes in high school and college, but none of them centered on screwing old junk onto wood. That was just something that came about. However, I learned a lot about design, lines, shapes, and how to essentially please the eye, so all of it has come full circle one way or another.
As far as influences go, the list could be extensive. Everyone from Da Vinci to Dali, my friends who are also artists, and especially my parents. My dad is the kinda guy who could make something outta anything. He's a natural born artist although he would probably never say so. My mom has been a freelance cake baker for a long time now and she has made some cakes that are mind blowing. She doesn't really have any formal training or anything, she just figures it out and makes these beautiful cakes that are works of art themselves.
I suppose my influences are always shifting. As I grow and change as a person, I find meaning in new things and subjects, while I may lose meaning in previous things. I guess that's just kinda how life is. With the rapid spread of information these days, it's hard not to see things on the internet on a daily basis that make my imagination wander and inspire me to think outside my box.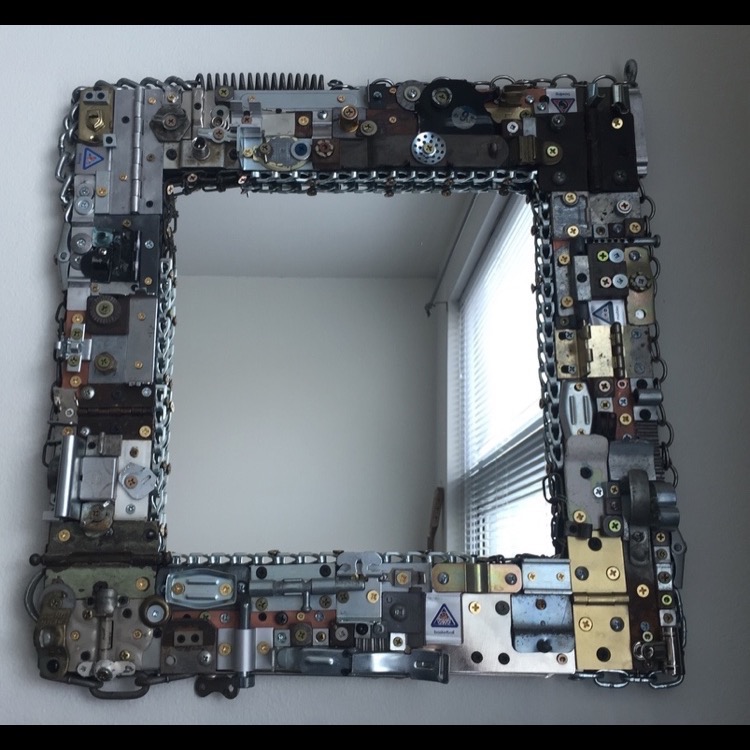 TUR: Do you work full-time exclusively as an artist? Or, how do you augment your work as an artist?
BH: I do not work full time as an artist. I actually augment my income by being a musician and working whatever other odd jobs I may get for myself.
TUR: Do you find it easy or difficult to start new work? And, typically, how do you prepare yourself to handle both the creative and physical demands of creating your art?
BH: I find it pretty easy to start new work. Probably because I find new pieces of junk all the time and sometimes it just takes one of those pieces to inspire me to do an entire piece of work. I have an ever-growing list in my head of future artworks that I probably won't get them all done before I die.
There is definitely a hefty physical demand that goes into my artwork. I could definitely use a lot more massages! I do a decent amount of exercise and stretching as well as time management for when I'm actually working. I try and make sure not to over exert myself and to listen to my body. A piece might take me 15 hours to complete, but that's not in one sitting. Its usually an hour here, 2 hours there, etc.
The creative demands are pretty much the driving force behind all my work. For as long as I could remember, I have had an urge to create things so, in some way, my creative demands are always prepared. I'm always thinking about new works and soaking up inspiration from everywhere.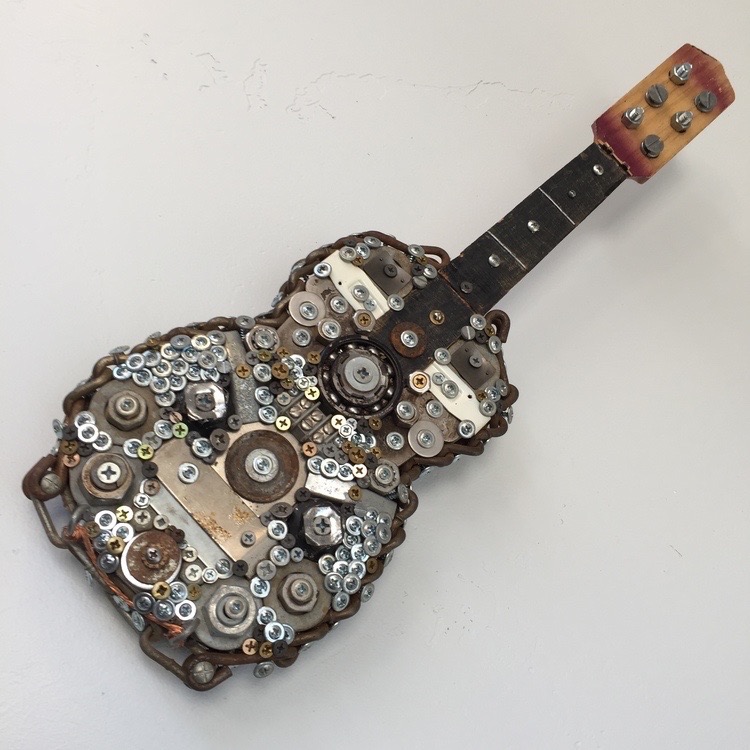 TUR: With regard to participating in the Utah Arts Festival, please share your feelings about being a part of this enterprise? Have you been in other festivals and do you plan to explore other festival venues?
BH: I am incredibly excited to be a part of the UAF. This will be my first festival I've ever done. I've been making these particular works of art since 2011 and this will be the first time I get to have my artwork that accessible to the people. I really think my artwork looks way cooler in person, so I'm excited to see so many folks be able to react to it.
For more information about all events, see the Utah Arts Festival website. Ticket information can be found here.