Rare is the sentiment that can be expressed simply and unequivocally as Peter Bromberg, the executive director of the Salt Lake City Public Library, describes the partnership which the downtown institution has enjoyed with the Utah Arts Festival. Bromberg has one word. "Fantastic."
Calling it one of the "best annual festivals in the Mountain West," Bromberg, in an interview with The Utah Review, says "the partnership clearly makes sense," as the library's new strategic roadmap specifies a holistic scope of arts and creativity serving. "You know, art, like literature, exposes us to different viewpoints and experiences," he explains. "Good art, like a good book, transports us beyond ourselves, and offers an opportunity to expand our worldview, question assumptions, play with new lenses and new ways of seeing – that's learning, that's expansion."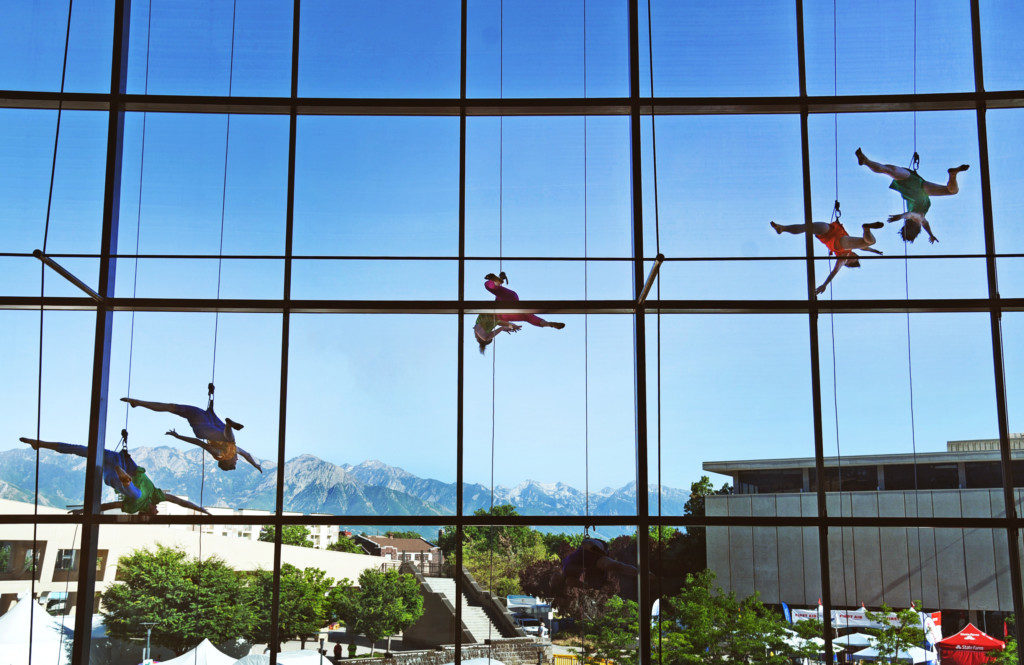 It is an exceptional partnership for either a public library or a major arts festival, as few other events like this anywhere in the country have the convenience of logistics or proximity to have this miniature city of arts and culture in a single geographical layout.
The festival blends in seamlessly with the library's operational rhythm, as the City Library's calendar for the next month already highlights many arts and cultural activities its staff members have organized on days other than the festival. There are workshops, clubs and other events ranging from hula dance to music and movement for toddlers to yoga and songs and to crafts including lithophane, 3-D printing, bookbinding and drawing the sky with cyanometers. There will be a teen stories film festival, several independent arts exhibitions, Rumi Poetry and zine clubs and the regular 12 Minutes Max Series. With the Library's Creative Lab and Tinker Lab, library patrons are creating their own art. "Historically, a library's mission is to promote literacy and reading but our mission is much broader," Bromberg adds. "We exist to 'foster creativity'."
During the festival's four days (June 20-23), the Library will be packed with events, concerts, screenings that are part of many of the festival's multidisciplinary venues. Many of these activities are free and open to the public.
Utah Opera will present Random Acts of Opera on June 21 and June 22 at 2 p.m., featuring tenor Addison Marlor who will be accompanied by pianist Robert Bosworth.
As in previous years, the fourth-floor Gallery at Library Square will be the location of the festival's featured exhibition: 54 art pieces created by Utah high school students, as part of the traveling exhibition representing the 2018 and 2019 Utah All-State High School Art Show, which champions the work of juniors and seniors that are selected by a professional jury. The show is coordinated the Springville Museum of Art in conjunction with the Utah Division of Arts and Museums.
The library also features several ongoing exhibitions, including See, Experience, Imagine, representing the work of Chicago-based photographer Laimis Urbonas as seen through his travels and outdoor activities. Contrast: The State Of Being Strikingly Different (opening June 10) features the photography of Rylee Hott, a Salt Lake Community College freshman, while the Children's Gallery exhibit is Inspire to Explore, representing work of local artists Jorrien and Tiera Peterson.
The library's special collections room, also on the fourth floor, is the center of several WordFest (Literary Arts) workshops. The Writing of Delight? (June 20, 5 p.m.) on the literary juxtapositions of grief and joy in poetry will be led by Darius Atefat-Peckham, a 2018 National Student Poet appointed at the Library of Congress and an Iranian-American poet and essayist who recently graduated from high school at the Interlochen Arts Academy in Michigan.
Other workshops feature Lance Larsen (June 20, 7 p.m.), Lynn Wing (June 22, 2 p.m.), an international storyteller; Sam DeLeeuw, cow gal poet originally from Idaho but who now lives in Roy, Utah (June 22, 4 p.m.) and Rod Miller, a four-time winner and six-time finalist for the Western Writers of America Spur Award (June 23, 2 p.m.). Rounding out the workshop schedule is Jesse Parent (June 23, 3:30 p.m.), a monologist and performance poet an outstanding competitor at all levels of spoken word and slam poetry events and one of the key figures for advancing the art of slam poetry in Utah.
This year's festival also will feature activities and performances from the Intermountain Acoustic Music Association (IAMA), which is making sixth festival appearance.
IAMA's 12th annual Song School Academy will be held on Friday, June 21, beginning at 9 a.m. in the library, featuring Christine Lavin and Kate MacLeod, who also will be performing at the festival. To open the workshop, Lavin and MacLeod will share some of their favorite songs, discuss why they are favorites, and what makes them well-written and effective. Lavin will lead a session by performing songs and sharing what she has learned from studying with legendary songwriters, including Ervin Drake who wrote, Good Morning Heartache, I Believe (For Every Drop Of Rain That Falls), and Frank Sinatra's It Was A Very Good Year. Lavin also will relate the lessons she learned from auditing master classes with Marilyn Maye, who performed more often than any other singers on The Tonight Show with Johnny Carson (76 times).
Both musicians also will be on hand to critique and recommend edits on songs from participants, along with how to make a music video using the iPhone and iMovie. The remainder of the Friday session along with a follow-up on Saturday morning (June 22, 10 a.m.-noon) will include group and one-on-one critique sessions of songs written by participants. For registration information and fee schedule, see here.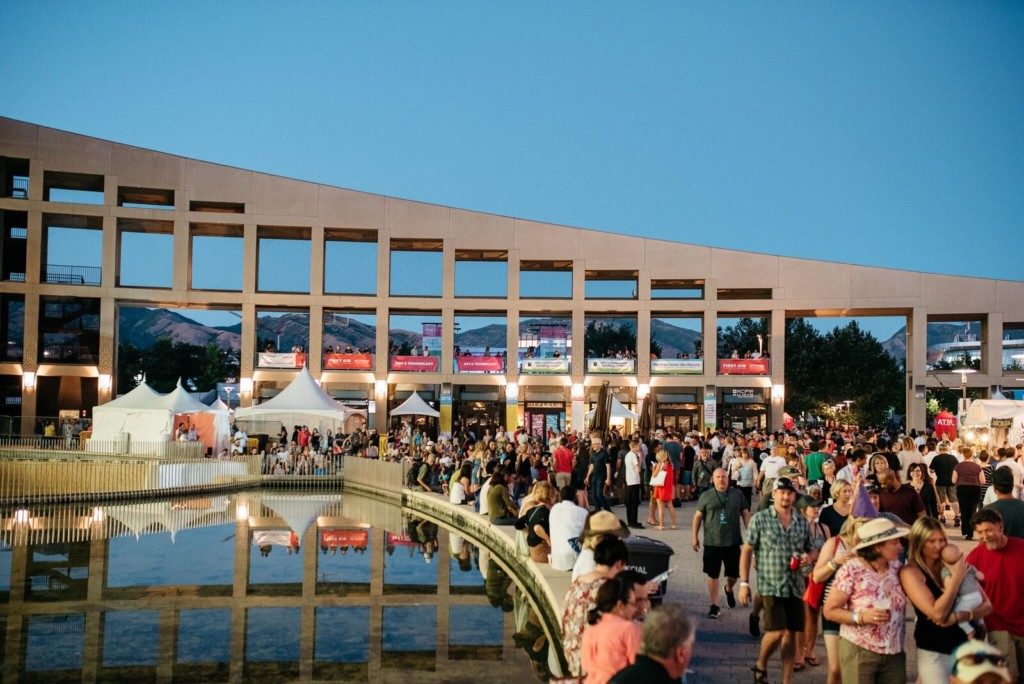 The Library Auditorium always is a welcome respite from the typical heat and sun of the late afternoon. Fear No Film will screen in a rotating schedule its numerous program slates, which total 90 short films this year. Each program runs up to 90 minutes maximum on a rotating schedule throughout the festival. In addition, the screenings are free and open to the public.
The June 22 premiere (at 4 p.m.) of the festival's chamber music commission will take place in the auditorium. This year's commission features Sid Richardson's Gramarye, and the concert will include music by Luis Tinoco, Devin Maxwell and Neil Thornock..
For more information, see the Utah Arts Festival website. Tickets also can be purchased here.