Friday's performing arts lineup at the Utah Arts Festival covers everything from electronic dance music on the Amphitheatre Stage to world premieres of jazz and dance commissions on the Festival Stage. BANDALOOP (5:30 p.m. and 7 p.m., Library Square plaza) and The Bboy Federation (6 p.m., The Round) continue their daily shows. The Big Mouth Stage's nighttime events include preliminary rounds of the individual (9 p.m.) and team (10 p.m.) poetry slam competitions.
For the Arts Fest Amplified Concert Series, DJ A-Trak takes the stage at 9:45 p.m., preceded by Conquer Monster (8:25 p.m.) and Nate Lowpass (9 p.m.) Regarding the Amplified concerts, festivalgoers can upgrade their regular admission tickets to the performance at just $10. Also, $25 tickets are available for purchase at the door, which include admission to the festival and concert.
Other headliners include: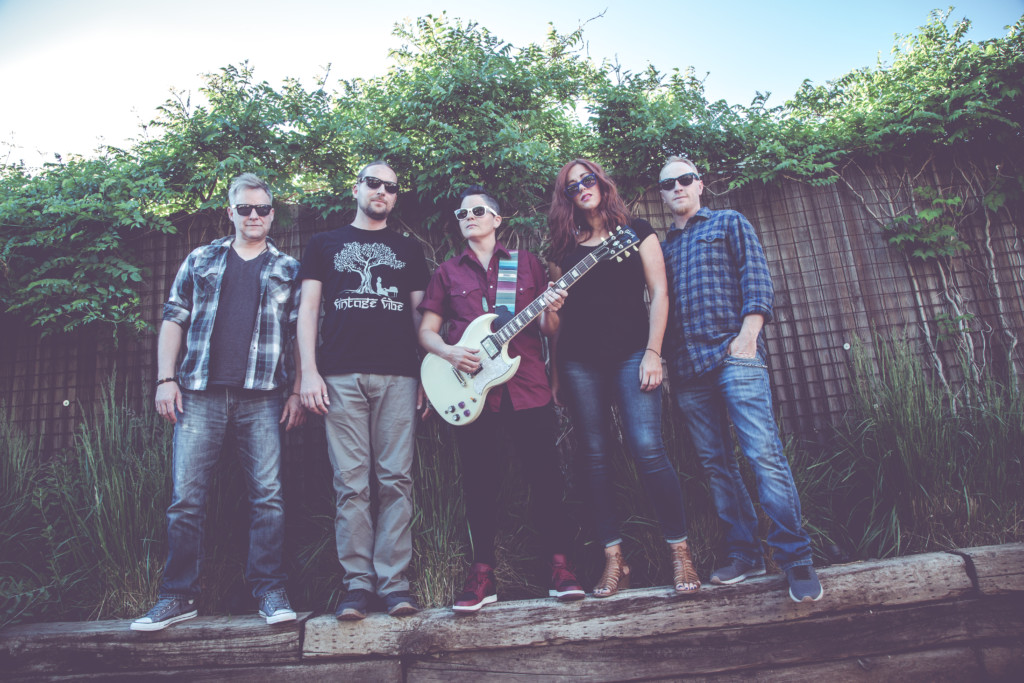 Talia Keys and The Love (7:30 p.m., Park Stage)
Throughout her life, Talia Keys has been as natural a musician as one can be. While she is not formally trained, Keys has pure instincts. However, it only was 10 years ago that Keys, who worked in retail, could see real possibilities for a music career. She started playing house parties and open mic sessions but it was a regular gig at Pat's Barbecue restaurant in Sugar House that set the creative trajectory in full speed motion, thanks to the encouragement of figures in the local music community including 'Bad' Brad Wheeler, who recently became 99.9 KUAA-FM's new program director. "It was the validation I needed to pursue a career," Keys says in an interview with The Utah Review.
Recalling her younger days, she says that she was a "self-proclaimed Elvis impersonator, right down to wearing her grandmother's leather jacket and slicking her hair back." She was drawn more frequently to music with a political message, finding consonance with Bob Marley, Janis Joplin and Jimi Hendrix. "My mom also listened to really good music – Pink Floyd and Neil Young," Keys says. "She played some piano but it was for her own enjoyment."
In April, Keys and The Love, dropped their album of 11 tracks titled We're Here. The songs have a strong soul profile but Keys and the band musicians, who have collaborated for nearly the last three years, build in many inflections of other styles and sounds that deepen the social message of Keys' lyrics. The band came together after Keys' Fool's Gold album was released in the summer of 2015 and the musicians assembled for live performances featuring tracks from it.
It was a decision that has propelled Keys' most significant development as a musician. In her earlier years, Keys had worked with musicians (Marinade) that suited the party band vibe but limited her creative expression, because some venue promoters were uncomfortable with her pointed sociopolitical messages in her songs.
But, the new band augments Keys' artistic development solidly, as all of them have impressive performing portfolios. They include Dave Brogan, from ALO, on drums and Ryan Conger, from the Joe McQueen Quartet, on keyboards. Rounding out the group are Josh Olsen on bass and Lisa Giacoletto on backup vocals, whom Keys met at an Equality Utah benefit.
Keys and the band have performed at many high profile events including the Utah Pride festival, Sundance Film Festival and Equality Utah.
Keys also serves as the music director for the Rock N' Roll Camp for Girls SLC and is involved with the Women Who Rock series on KRCL-FM Radio. Keys, who has skied since her childhood, also saw one of her original songs Me used as part of a brand image campaign for Ski City. As for the camp, Keys says the young women respond, realizing how music can be empowering for them personally. "On the first day, they're really quiet but by the middle of the afternoon that day, they unleash themselves. It is really something to see that transformation," she says.
Performing as a headliner at the festival reinforces the artistic validation Keys has found, especially over the last several years. "I remember coming to the festival when I was three and getting my face painted as a cat," she recalls. "I love Utah and it really has been exciting to see what has developed here."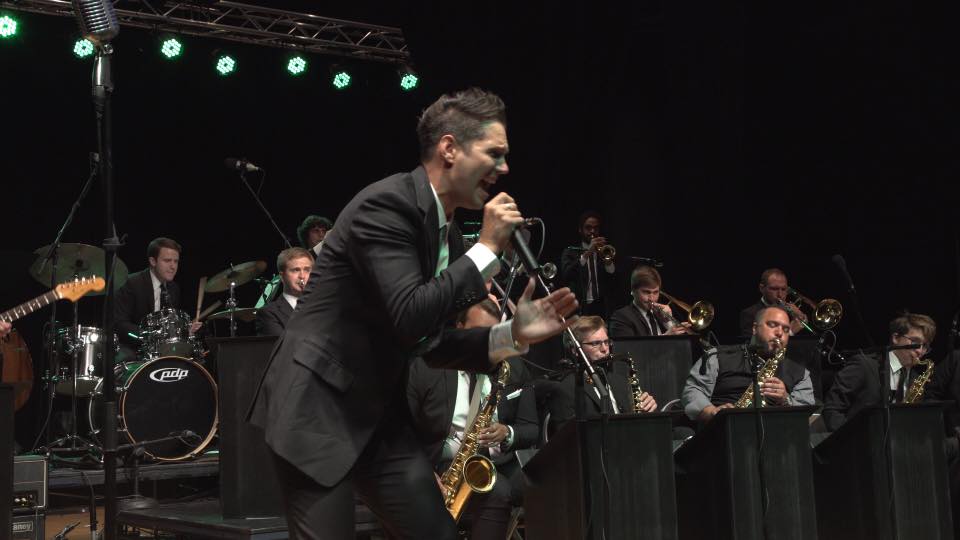 Osmond Chapman Orchestra (9:45 p.m., Festival Stage)
When it comes to the Great American Songbook, which covers the music that flourished from Tin Pan Alley days to the early 1960s at the height of Broadway's musical theatre appeal, artists such as Harry Connick, Jr., Michael Bublé, Diana Krall, Rod Stewart and Michael Feinstein have continued to carry the torch in their performances. But, other artists, including singer Johnny Mathis, have helped shaped the New American Songbook, that includes Leonard Cohen's Hallelujah, Adele's Hello, Bruno Mars' Just The Way You Are and Alan Jackson's Remember When.
David Osmond, part of the second generation of one of Utah's most famous musical families, says in an interview with The Utah Review, "naturally I fell into the family business, cutting my teeth on music, listening to cassettes of everything from the Great American Songbook – Sinatra, and from barbershop quartet to Broadway musicals."
Moving forward, Osmond has embraced the New American Songbook, adding current and recent hits from Mars as well as Justin Timberlake, while giving the songs rousing Big Band arrangements that would appeal to audiences of all ages.
Thus, one of Utah's most energetic musical collaborations – the Osmond Chapman Orchestra – was born barely two years when saxophonist and former Neon Trees band member Caleb Chapman, who runs widely respected music training studios in Salt Lake City, joined as musical director.
In a short time, the orchestra, which features 18 musicians, mostly in their 20s and 30s, has accelerated its momentum. It just recently finished the studio recording of its first album (scheduled to drop in October) and will make plans for an extensive tour going into 2019 after it has been released.
"When we met, both of us knew the synergy was there to make this project a reality," Chapman explains. Chapman's Soundhouse has been an incubator for Utah musicians, of which the bench of professional level talent continues to deepen in numbers. The Imagine Dragons band came through the Soundhouse. Soon, the Soundhouse studio brand will expand to other cities including Los Angeles, Nashville and Boston. Osmond goes one step better in describing the talent as "stinking awesome."
The orchestra's performances highlight not only Osmond's skilled, strong stage presence but the exuberant, uninhibited flair of young musicians who likewise know how to juice the crowd vibe in a show. There are songs by Sinatra and Bobby Darin but also The Black Keys and even, as Osmond mentions, "music from five minutes ago." Some of the tracks on the new recording feature big band stylized arrangements of songs such as Stevie Wonder's For Once in My Life, Sinatra's The Way You Look Tonight arranged with more of a swing feel than its traditional ballad setting, Mars' When I Was Your Man, and Earth Wind and Fire's version of The Beatles' Got to Get You into My Life. Johnny Cash's Ring of Fire is realized in a faster tempo arrangement but in the orchestra's distinctive big band signature.
As for the orchestra's headlining appearance at the festival, Osmond says, "definitely the stars are aligning for us."
Other performers on the Park Stage include MusicGarage.Org Youth Bands (noon), School of Rock (1 p.m.), Flat Moon Theory (2 p.m.), Wasatch Music Coaching Academy (3 p.m.), Bombshell Academy (4:15 p.m.) and Sarah Anne DeGraw and The Odd Jobs (6:15 p.m.)
The Garden Stage lineup includes Melody Pulsipher (noon), Groove Element Trio (1:30 p.m.), Que Faire (2:45 p.m.), Robyn Cage (4 p.m.), J. T. Draper Trio (5:15 p.m.), Piggett (6:45 p.m.) and The Fabulous Flynn'Stones (9 p.m.)