For this year's Utah Arts Festival (June 21-24), the Amphitheatre Stage will be the site of the festival's biggest experiment – the Arts Fest Amplified Concert Series. The nightly concerts cover a versatile and diverse palette of musical tastes and influences.
Ticket price of $25 includes same-day festival admission. Children 5 and older must have a valid ticket for entry. For those purchasing festival admission at the gate on any given day during the event, a ticket for each nightly concert can be purchased at $10 apiece.
Doors open to the Amphitheatre Stage daily at 6:30 p.m. For ticket information, see here.
The slate of headliners for each concert is below.
Ron Pope, June 21, 8 p.m. (opening for Gomez)
In Nashville, Ron Pope and Blair Clark, his wife and manager, live at the intersection of art and commerce. They run the Brooklyn Basement Records label with three full-time employees, which they established. Pope's metrics as an independent artist are impressive, as he notes on his website, having passed the notable 1-billion mark for aggregated numbers based on sales of digital tracks, Spotify streams, Pandora plays and YouTube views.
He has learned to do two different jobs, as he explains in an interview with The Utah Review. "When I was younger and visited New York, going from one floor to another in one building seeing the offices of one major label and another, I realized then that I would try to do it on my own," he says.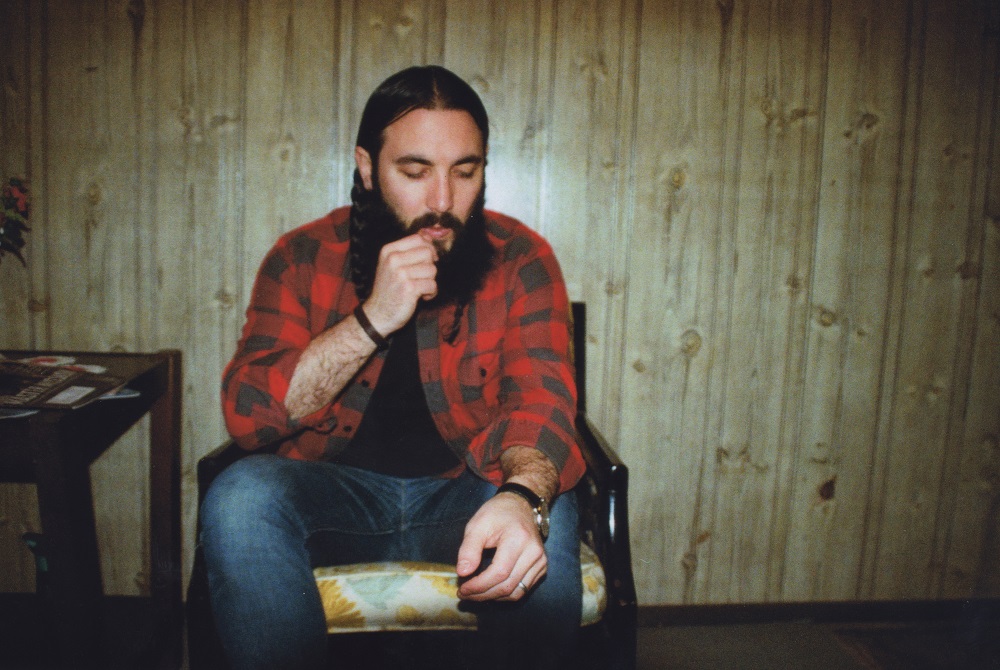 Pope's musical career has made much of the 360-degree perspective many MBAs in the nation's top-ranked business schools ponder in trying to translate theory to the corporate setting. Pope, who will be 35 in July, has sold out concerts on three continents and more than 20 countries. And, he has taken a carefully considered path in releasing new songs, starting with the album Work, which dropped last August, followed a few months later by an EP titled Worktapes and this spring, he dropped several new singles from this same creative project, along with videos.
Eventually, he will release a compilation of all the songs. He says that instead of saturating a listener with a lot of new music at once, he wanted to release the songs at deliberated intervals so that each new track gets fair and equal attention. It's a smart strategy for becoming acquainted with the whole catalogue of music by an artist whom one follows and supports by purchasing their albums. It's also sensitized toward the consumer behavior when it comes to buying music and how that has evolved with digital technologies and changed the industry.
"As a kid, if I liked new music, I would go to the store hoping to buy the album but there also was that financial barrier," he explains. "You couldn't afford to buy every single album. But now all of us have these tiny little computers in our pockets and it feels like the Jetsons in some way. Music is constantly accessible and a part of our lives. But the choices also are overwhelming because your music might not get the attention it's due unless it's mentioned in the first paragraph online."
Pope says that it's a matter of taking career of the fan and building a relationship that reminds both of them why music always will be here. Instead of overloading or overwhelming them with new music, it makes sense to release songs one by one in a steady stream, along with a music video so that ubiquitous presence is crafted with pleasant results that a fan welcomes when a new song pops up in the digital transom. And, Pope can do it freely without feeling the pressure from A&R representatives or management at a recording label.
Building a career from the grass roots basis suits Pope. "I was never very good at working a job," he explains. "And, now what I do is a blessing and to do what feels food to me and not have the level of stress that many others have." He shares the attitude that many other independent entrepreneurs exemplify in striving for success. "There's no one to save me but I also stay positive, especially knowing that the buck always will stop with me," he adds.
As a kid, Pope gradually absorbed a broad, diverse palette of American music. "I look at each American music style as a chapter in a book," he says. He cut his creative teeth on everything from the Swampers, the Muscle Shoals Rhythm Section in Alabama, to Otis Redding and Wilson Pickett and to New Orleans artists and to Prince and the Allman Brothers, along with other classic rock staples including Creedence Clearwater Revival. Then, there was Bruce Springsteen and Clarence Clemons, saxophonist Bobby Keys and then rap from Tupac and hip-hop music which taught Pope about phrasing.
In his teens, he picked up on the Dixie Chicks and the harmonizing vocals of the Temptations and Boyz II Men. No period has ever been off limits to Pope. He could not resist the virtuosity of Jimi Hendrix nor the haunting soulful character of Steely Dan's Dirty Work which appeared on the debut album Can't Buy A Thrill in 1972. And, then there's his deep respect for Wilson Phillips. He continues to rattle them off: Elliott Smith, Motley Crue and Pearl Jam.
At various points in the interview, Pope cited numerous other examples but the point was evident. Pope's ecumenical, cosmopolitan and all-embracing tastes have nurtured his creative confidence. "All of these elements are in there," he explains. His latest releases epitomize a natural, organic lyricism but also signify a complex musical character. Pope is as comfortable in an unadorned setting as he is in a high-energy environment backed by electric guitar, drums, bass and horns. But, regardless, it's always a testament of authenticity.
Many professional musicians understand a sentiment that Pope reiterates in the interview. "It's not the notes you play but what you don't play that matters," he says. Composers and songwriters recognize this instinct. The rests in music add great impact to the rhythm or melody. These discontinuities enrich the balance and listeners unconsciously recognize this, as they absorb the emotional effect of the song they are hearing. The metrics prove just how effectively Pope has connected with his audiences in live performances and with digital users around the world.
Gomez, June 21, 9:30 p.m.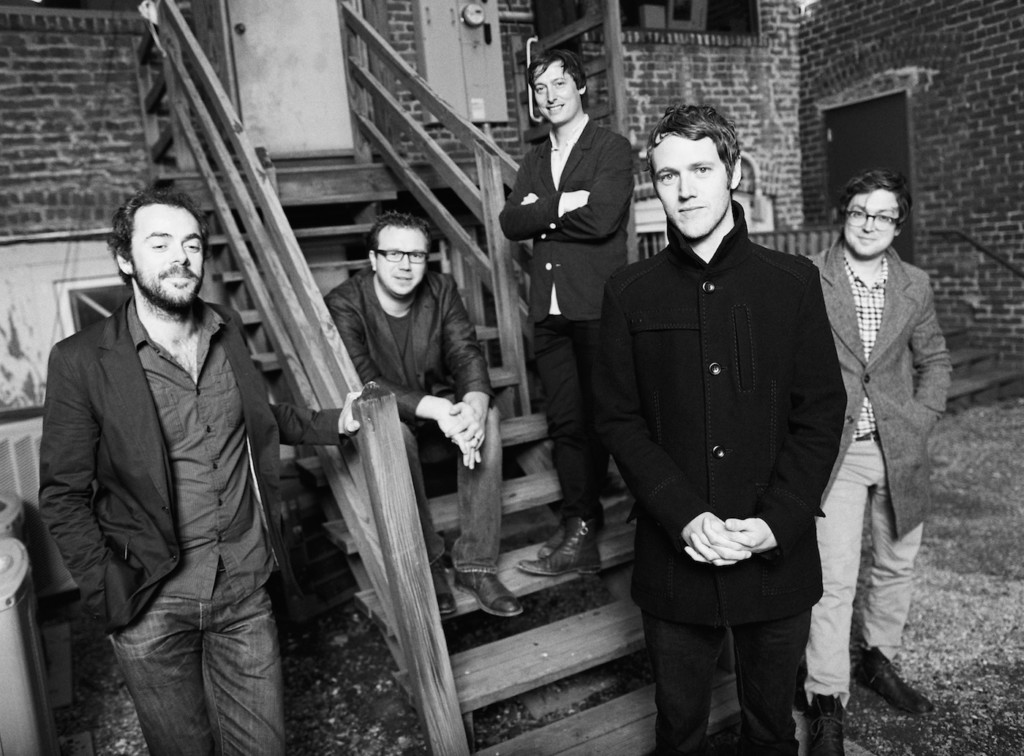 Gomez, an English indie rock band from Southport, comprises blues, indie, alternative, rock, folk, psychedelic and experimental. The trademarks of this transatlantic group include Ben Ottewell's gritty vocals and bassist Paul 'Blackie' Blackburn's overdriven bass. Known for its gutsy musical experimentation along with freewheeling lyrical styles, the band continues to evolve since its first album Bring It On won the Mercury Music Prize in 1998. Just recently the band issued a 20th anniversary edition of the album, which emphasizes the timeless durability of their songs.
Recently, Blackburn graciously agreed to do an email interview with The Utah Review.
TUR: What do you think have been the most essential underlying elements for Bring It On's timeless appeal and musical elements, and how has this either aligned or differed from your expectations when you initially created, produced and released the album?
PB: There are many reasons, some we could identify and some you'd have to ask the fans of the album for. Obviously, music is about finding something that resonates and connects with people. When we wrote the album, we were just creating music for ourselves and our close friends. I think within that, there was a certain unaffectedness which helped us create something that did manage to resonate with many people. Many of the themes in the songs are common ideas related to the human condition, but the presentation offered something different and unique to us.
Also, I would say the range of stylistic influences led to an aesthetic that doesn't immediately assign itself to a specific time or place. Many of our influences were artists and bands who had already stood the test of time e.g. Tom Waits, Tim Buckley, Nick Drake, John Lee Hooker, Led Zeppelin, Bob Dylan, Jimi Hendrix…the list goes on. At the same time, we were also influenced by contemporary artists such as Massive Attack, Portishead and Ween amongst others. I think the interest in what was essentially just great song-based music, rather than looking towards any musical trend or fashion, led to us creating music that doesn't feel time-bound.
With regards to meeting expectations, I don't think we initially had any beyond those of trying to create something we found to be new and exciting. When we released the record, there wasn't really any music like ours being released, so it was a bit of a step into the unknown.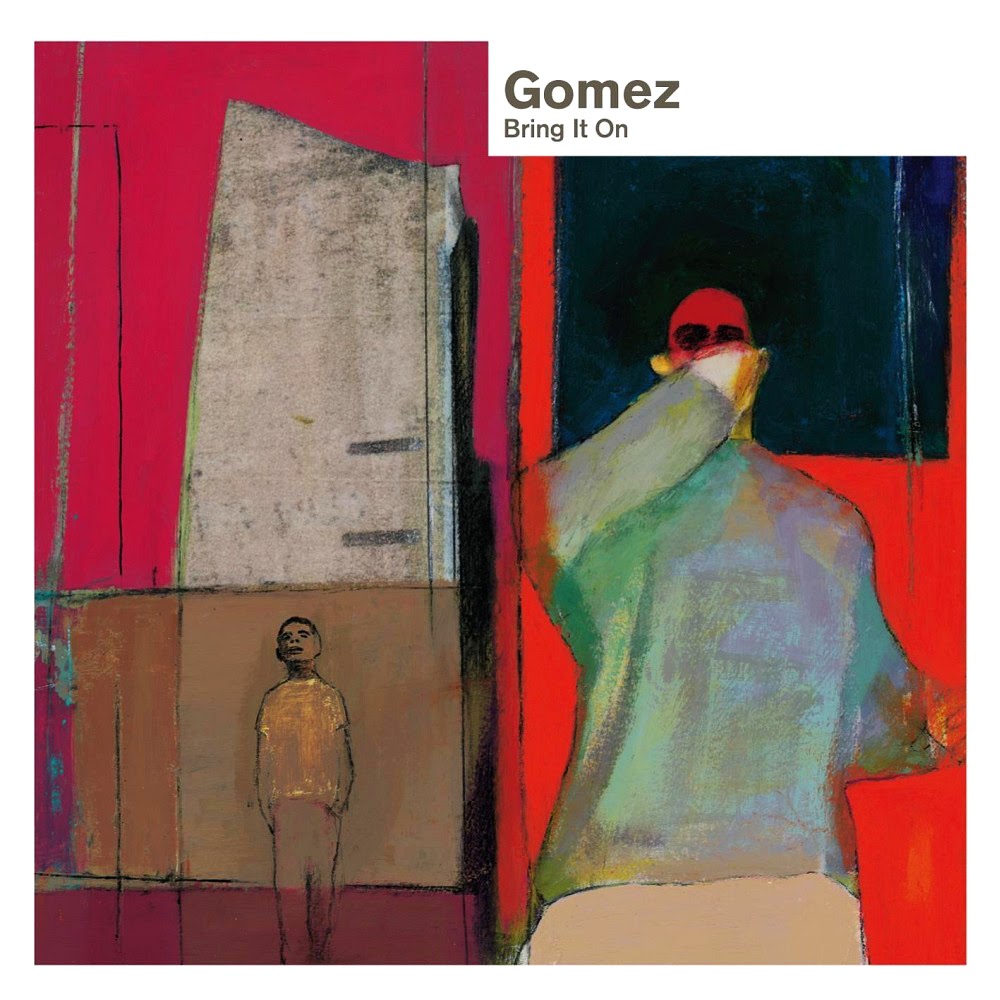 TUR: In the current anniversary tour, what have been some of the most memorable moments? Also, as you have just begun the North American leg of the tour, what do you notice and appreciate about American audiences, whether they know your catalogue well or are a new generation of young listeners?
PB: Playing the Royal Albert Hall was definitely a special, stand out moment. It's such an historic venue where so many great acts have played. It's definitely one to tell the grandchildren about! Playing Glasgow Barrowlands has always been a real pleasure and a great experience. The crowd are possibly the best in the world. There's no sense of self-consciousness, they just know how to let go and have a good time, which results in a great experience for everyone.
I would say the main thing about the U.S. crowd is the frequency of hardcore, loyal fans. The fans who know your entire catalogue and all the lyrics. They're great for reminding us of what we've done over the years! We're very fortunate to have a dedicated following who know how to enjoy the gigs and make us feel welcome.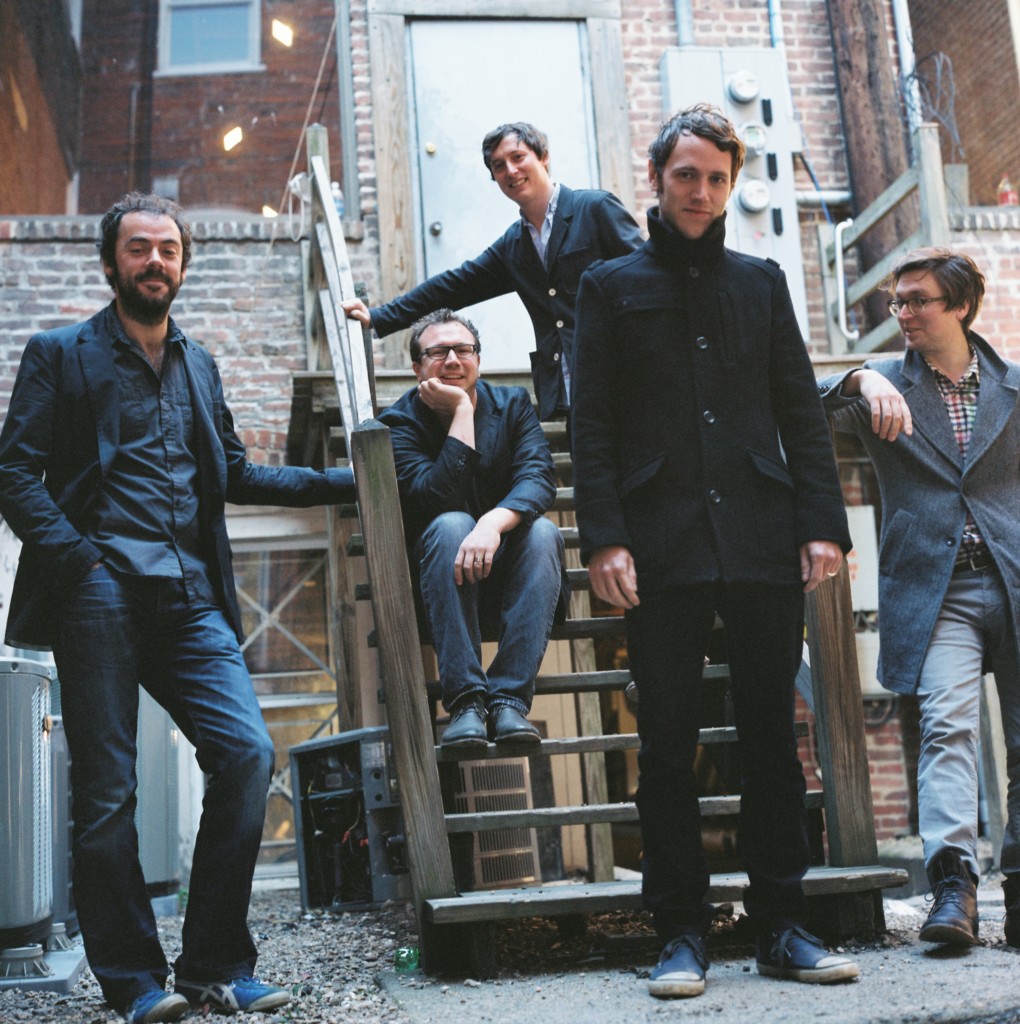 TUR: In performing the songs today, what pleasant surprises or unexpected revelations have you encountered in performing them now that perhaps would not have been apparent at the time of their original release? Do you have a particular example where this really stands out?
PB: One thing is appreciating some of the creative choices we made at the time. I think we made some very interesting, experimental musical choices. An influential factor on this was the range of limitations we had to deal with, mainly with regards to equipment. As such, we had to be creative with the things we had. Essentially, limitation can be great for the creative process.
We also managed to incorporate a strong sense of melody and structure to the songs…well most of them. I'm thinking about Rie's Wagon as a possible exception for the structure. That's just an experiment in making dirty sounding Blues music akin to The Doors during a bad hangover. But, I do think the main body of the record demonstrates a good sense for the elements of effective song-writing.
TUR: In addition to tracks from Bring It On, what other songs will audiences hear at your Festival performance, specifically from See The World and How We Operate?
PB: Yeah, we'll be playing some of the more recent songs, which may be more familiar to our U.S. audience. We've been playing the two you've mentioned, amongst others. I wouldn't like to make promises or spoil the surprise, but yes, we will be playing songs from How We Operate and other areas of the catalogue.
TUR: Are there new songs that you anticipate playing for this appearance and for the tour? And, what are plans for a forthcoming album?
PB: We don't currently have any new material. We've been having some initial discussions about the idea of getting together to create some new material. Everyone seems to be into the idea, but there's a lot to figure out before we begin.Let's just say the signs look promising.
DJ A-Trak, June 22, 9:45 p.m.
One of the world's most respected and widely known artists for electronic dance music, the Montreal-born A-Trak (Alain Macklovitch) now resides in Los Angeles. He has run his own label Fool's Gold since 2007. Among his collaborations are numerous musicians who dominate the industry today: Low Pros, Kanye West, Lupe Fiasco Boys, Noize, Kid Cudi, Armand Van Helden, Jay-Z, Juicy J, Danny Brown, DJ Craze, Kid Sister, Travis Barker, Duck Sauce, Kimbra, Jamie Lidell, Run–D.M.C., The Roots, Andrew Wyatt and Zhu.
DJ A-Trak's career is a mastery of turntablism connecting hip hop and electronic music with a career spanning more than two decades, and encompassing venues from underground clubs to sold-out concert arenas along with many of the most visible festival stages.
People Under The Stairs, June 23, 9:45 p.m.
Hailing from Los Angeles, the People Under The Stairs duo has been a hip hop music fixture for more than two decades. They have nine albums (and a 10th coming soon titled Shot & Cut) and have toured more than 40 countries on six continents. The pair—Double K (Michael Turner) and Thes One (Christopher Portugal)—started collaborating in high school.
The group's name comes from taking a different path than what most rap artists were doing at the time by forming large collectives and seeking as much spotlight as possible. As DIY artists, they are known especially for their lyricism, which focuses on personal experiences set apart from contemporary issues or sociopolitical controversies and often use references to the experience of music and creating it.
St. Paul and The Broken Bones, June 24, 8:30 p.m.
It has been an incredible six years for St. Paul and The Broken Bones, the band from Birmingham, Alabama. The band played to unanimous raves recently at Bonnaroo and will soon release a third album, following the strong positive response both critically and financially to its first two releases, Sea of Noise (2016) and Half City (2014), along with two earlier EPs.
The band gets a lot of social media love. Among recent examples on Twitter:
St. Paul and the Broken Bones looks like one day he decided to leave the accounting firm and start a Blues band. Amazing though.
St Paul and the Broken Bones- I've been loving you (Otis Redding Cover). Yea I know this is a cover, but a Modern soul group covering a Motown classic? Priceless. I have seen this group twice live before, and, Yes, they sound this good live.
BTW St. paul and the broken bones is the love child of Meatloaf and Aretha Franklin.
The accounting reference is true, as Paul Janeway, lead singer, explains in a recent interview with The Utah Review. Life has changed dramatically in the last 10 years for Janeway. There was the Great Recession of 2008 and he went to accounting school, had the Pell grant, thinking that accountants would be needed to sort out the financial and economic mess due to the collapse of credit markets around the world.
When the band formed in Birmingham six years ago, Janeway had no inkling of its potential for success. "I'm a negative Nancy and I was thinking that will happen and it won't work out," he says. Now, he says, "it doesn't feel like a career," and the band is setting new goals, as its base and appeal expand continuously.
In 2012, as the nation was lumbering back from the economic abyss, Janeway, who always had music in the back of his mind, decided to give the creative path one more try before seeing if he should stick with accounting. With bassist Jesse Phillips, a longtime friend, they released an EP that perked the ears of industry professionals in the Muscle Shoals region of the state.
Today, they are in more demand than ever, making the Utah Arts Festival stop as part of an American tour before they head overseas in the fall, their second international venture. They've been featured on National Public Radio's (NPR) tiny desk concert. Some of their most popular songs are Like A Mighty River, Broken Bones and Pocket Change, Call Me, and I'll Be Your Woman.
While many commonly mention the band in the same vein as The Alabama Shakes and The Revivalists as exemplars of Southern soul, Janeway says the band's forthcoming album is a major liberating twist from its previous releases. Jack Splash came on board as producer. Splash has produced albums for hip hop, rap, R&B, funk, soul and pop. The album will have the same generous sounds and instrumentation of Sea of Noise but there are some new elements. "There is the same horns and brass sounds but there also are synthesizers and sub bass," Janeway says. "There are strings and a choir. It's a different vibe but it still sounds like what people have appreciated about us."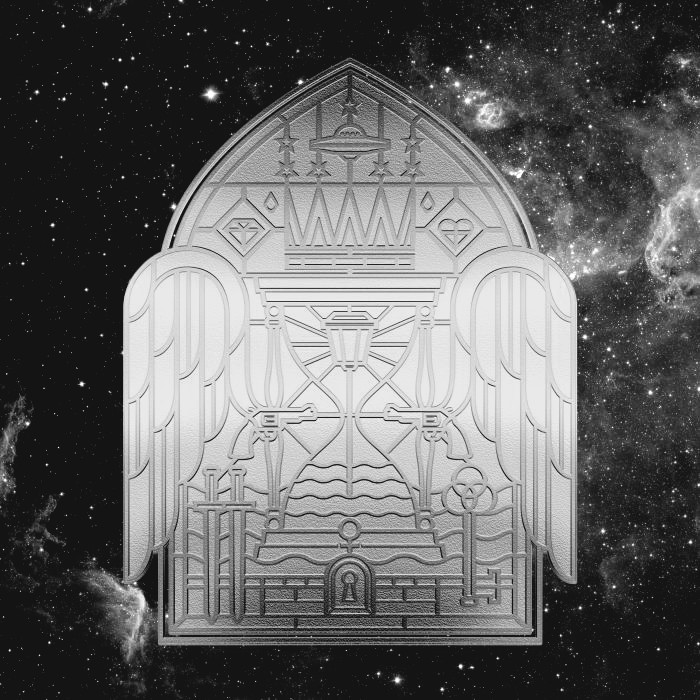 Janeway says the band always will be proud and stand with the community in its homebase of Birmingham. Normally the band steers away from political activities, but last December's U.S. Senate special election campaign between Doug Jones (D) and Roy Moore (R) was an exception. The band and Jason Isbell performed at a pre-election get-out-the-vote rally for Jones on Dec. 9. Earlier that day, Matthew Knowles, Beyoncé's father, led prayers at a breakfast. "It was such an emotional and energetic scene," Janeway. "We did the performance because so many good people in Alabama are tired of being embarrassed in the eyes of others around the country. When Jones won, I have to admit I cried in joy."
Janeway started singing in church when he was just four years old. "It was a pretty charismatic church," he recalls. "I grew up around gospel and we couldn't really listen to anything else." But, gradually, he was able to slip in other musicians including Otis Redding, Sam Cooke, and, of course, the sounds of Muscle Shoals. Janeway can project phenomenally and during an interview, one can pick up on his natural ability to control his breath and diaphragm so that his voice always is clear and unbroken. His diction is magnificent. "I don't drink or smoke. I stay hydrated and I make sure I get plenty of sleep, which accounts for 80 percent of keeping my voice in shape," Janeway says.
The band will close out the festival's lineup on the Amphitheatre Stage and Janeway assures that it will be full-force energy. Looking ahead to the overseas tour, Janeway recalls some of the band's most memorable performances. In France, the crowds typically are subdued but then at the end of the performance, they erupt in wild, sustained cheers. One of the most memorable was a concert with 20,000 in the Czech Republic. "They made noise and cheered all the time," he recalls. "It gave me goosebumps."