In the 44 hours over the four days in which the 42nd Utah Arts Festival (June 21-24) will be open to the public, so many activities and performances will be available that only the savviest planner attending every minute of that time will be able, at best, to sample a respectable share of what each venue has to offer.
In the Artist Marketplace, 175 artists, including seven returning award winners, were selected from a record 649 submissions (up by 5 percent from last year's applications) including 63 from Utah and 112 from outside of the state. More importantly: 56 are making their first appearance at the marketplace (one-third of the list excluding returning award winners).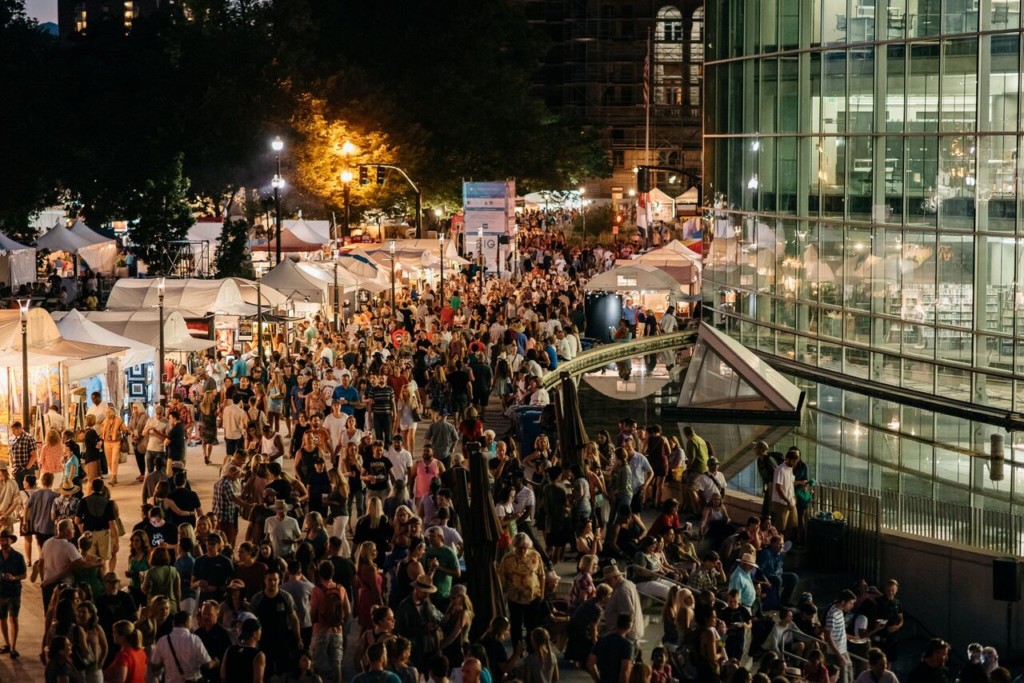 The Art and Technology venue will be equipped to help visitors make and take home more than 9,000 items of their own creation along with a demonstration of everything from a simple homemade pinball machine to an artificially intelligent painter and to low-cost sensors measuring air quality that can connect to WiFi and provide scientists localized data for analysis and resolution. Among the demonstration items will be programmable glockenspiels made from parts costing lest than $20, a harmonograph and creations of other do-it-yourself craftspeople.
Spy Hop Productions will augment the activities of Make Salt Lake in the Art and Technology venue by offering two days of three free interactive workshops in beatmaking and music mixing, along with a beatmaking version of the classic Dance Dance Revolution game.
For the fifth year running, the Intermountain Acoustic Music Association (IAMA) returns with its annual songwriter academy, to be held in the City Library and featuring Kate MacLeod, Dylan Schorer and Guy Davis, one of the festival's headliners who has a long career as a blues musician and actor. The Susanne Millsaps Performing Songwriter Showcase competition is on hiatus until 2019 but IAMA will present six previous winners for an in the round performance at the Big Mouth Stage (June 23, noon- 3 p.m.). Peter Danzig, Carla Halversen Eskelsen, Rob Harmon, Josh Harmon, Chris Orrock and Alicia Stockman will perform original songs. IAMA members are admitted free to the festival on June 23 by showing their membership cards.
Dance has a major presence at this year's festival. BANDALOOP, the vertical dance company from Oakland, California, returns to the festival for its first appearance since 2013. Coming off several major international appearances and a surprise performance at this year's American Music Awards with singer P!NK, the company is presenting three new works and other selections from their recent repertoire choreographed to original music by internationally acclaimed musicians. BANDALOOP will perform twice daily (5:30 p.m. and 7 p.m.) during the festival, June 21-24, on Library Square on the City Library's south-facing glass wall above the newly reconstructed reflecting pool.
Christopher Ruud's RUUDDANCES, featuring Ballet West and Ballet West Academy dancers, will present a concert that includes two premieres. The main premiere is by Peggy Dolkas, this year's festival dance commission. Dolkas' work is an artistic reflection on the #MeToo movement. Ruud also has choreographed a work previously but it has never been presented publicly before (June 22, 5:45 p.m., Festival Stage). Also on the program are the pas de deux and coda sections from two classic ballets: Le Corsaire, choreographed by Marius Petipa to the music of Adolphe Adam, and Giselle, choreographed by Jean Coralli and Jules Perrot to the music of Adam. A trio of younger Ballet Academy students also will perform.
The Bboy Federation, which will mark its 10th anniversary in 2019, will hold its nightly dance competitions in The Round stage (June 21, 22, 23, 24, 6 p.m.), followed by a closing performance (June 24, 7:30 p.m.) Likewise, two of Salt Lake City's longest-running and most influential dance companies and programs will perform throughout the weekend: Children's Dance Theatre at the University of Utah's Tanner Dance Program (June 23, 5:30 p.m., Festival Stage) and Repertory Dance Theatre (June 24, 5:15 p.m., Festival Stage). Salt Contemporary Dance, which just concluded its fifth season, also will perform (June 23, 7 p.m., Festival Stage).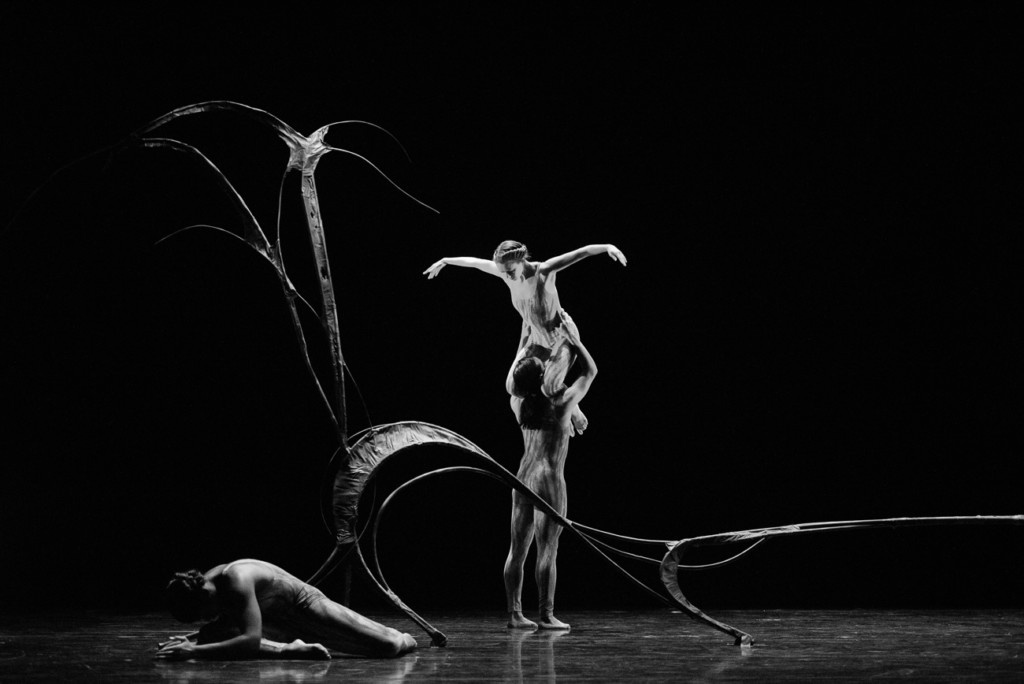 Dance even gets a visual art nod, with The Spirit of Dance: Photographs by Marc Santos, who is from New York City. Presented as part of the City Library's ongoing special exhibition program, Santos' photographs are in the exhibition space on the Lower Urban Room level, now through July 20.
The Amphitheatre Stage will be the site of the festival's biggest experiment for 2018 – the Arts Fest Amplified Concert Series. The nightly concerts cover a versatile and diverse palette of musical tastes and influences.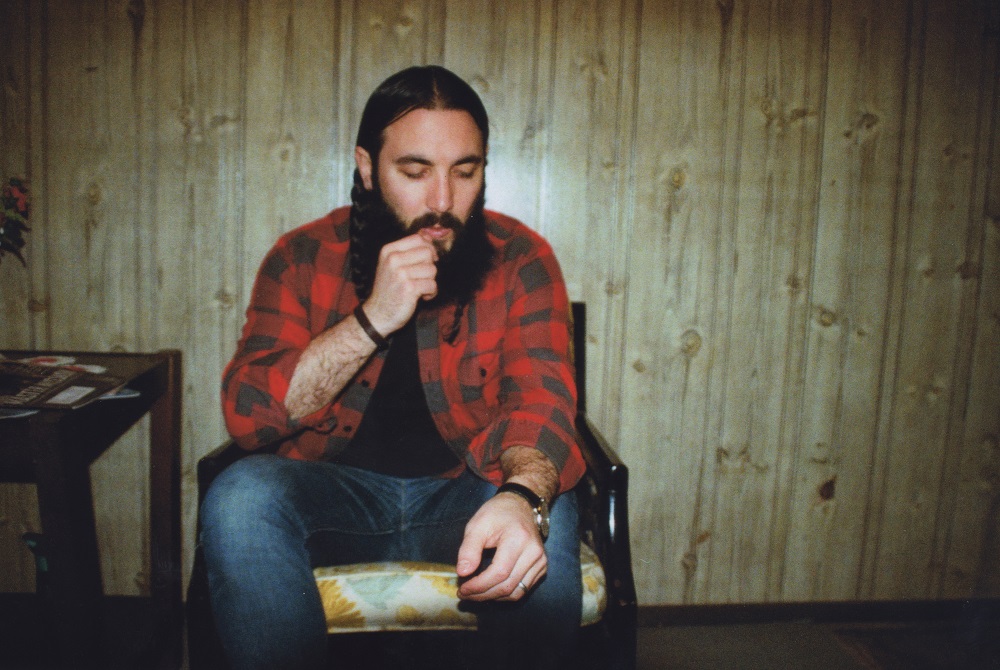 They include Gomez (June 21, 9:30 p.m.), the British rock band which has just begun the North American leg of its 20th anniversary tour celebrating its most famous album Bring It On that received the prestigious Mercury Prize when it was released in 1997. Nashville's Ron Pope (who opens for Gomez on June 21, 8 p.m.) is a certified exemplar of the genre-free American musician who also manages the entire business side of his career including his own recording label (Brooklyn Basement Records). Others include DJ A-Trak, one of the world's best known artists in electronic dance music and numerous other styles (June 22, 9:45 p.m.) and People Under The Stairs, a hip-hop music fixture for more than two decades and based in Los Angeles (June 23, 9:45 p.m.) Fresh from a widely praised performance at the Bonnaroo Art and Music Festival, St. Paul and The Broken Bones' generous and brassy sounds will close the festival (June 24, 8:30 p.m.).
Ticket price of $25 includes same-day festival admission. Children 5 and older must have a valid ticket for entry to the concert venue (regular festival admission for children 12 and under always is free). For those purchasing festival admission at the gate on any given day during the event, a ticket for each nightly concert can be purchased at $10 apiece. Doors open to the Amphitheatre Stage daily at 6:30 p.m.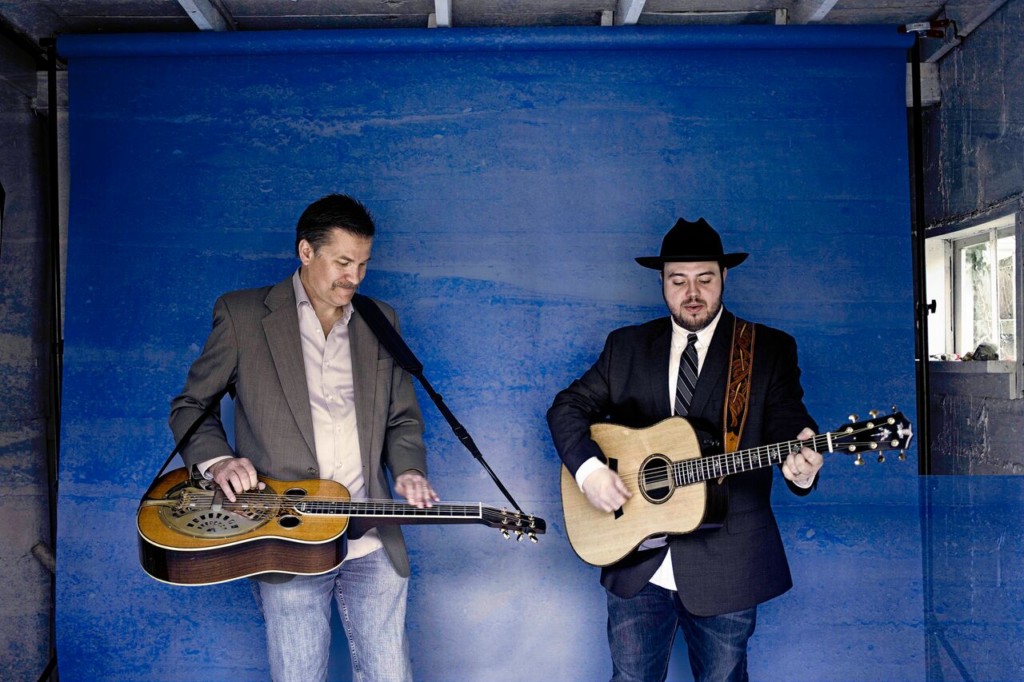 The festival's regular five performing venues feature many standout musicians and bands, including some of the strongest performers from the local scene. They include The Green Leefs (June 21, 7:20 p.m., Park Stage), The Sounds of Motown (June 21, 10 p.m., Festival Stage), Talia Keys and The Love (June 22, 7:30 p.m., Park Stage), Osmond Chapman Orchestra (June 22, 9:45 p.m., Festival Stage), Mokie (June 23, 7:30 p.m., Park Stage), Guy Davis (June 23, 8:45 p.m., Festival Stage), Rob Ickes & Trey Hensley (June 23, 9:45 p.m., Festival Stage), Salt Lake City Saxophone Summit (June 24, 7:30 p.m., Park Stage) and Swagger (June 24, 10 p.m., Festival Stage).
Friday at the festival always is a significant day for jazz. The Salt Lake City Jazz Orchestra (June 23, 7:45 p.m.) will perform several works including this year's jazz commission, As The Seasons Shift by Melanie Shore, associate professor of jazz piano at The University of Utah. Shore also will perform on the festival's closing day with the Salt Lake City Saxophone Summit.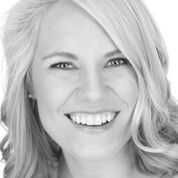 Also performing during the weekend will be a few of the semifinalists in the Gina Bachauer International Young Artists Piano Competition, which is in progress at the Rose Wagner Center for Performing Arts in downtown Salt Lake City (June 21, 6:30 p.m., Festival Stage). Bachauer has marked more than four decades as a major destination for international piano competitions.
In The Gallery at Library Square on the fourth floor of The City Library, Process: Sculptures by Cordell Taylor will be the featured fine art exhibition. A Brigham City, Utah native, Taylor has worked as a professional sculptor for a quarter of a century and his work is available in numerous public, private and corporate collections and has been exhibited in solo and group shows around the world. The exhibit, free and open to the public, will be unveiled on opening day (June 21) in The Gallery at Library Square on the fourth floor of The City Library. A reception will be held for the artists and the public that day at 6 p.m.
In its 16th year, the Fear No Film shorts festival will include seven categories of screenings on the theme of ripping away the societal band aids on global issues that have gained critical currency recently, the annual Utah Short Film of the Year competition with six finalists, and offerings of short programs of animation and live-action films for children three and up as well as those for children eight and older in the Art Yard.
This year's lineup of 54 films includes the largest representation of international films. There will be 32 films from 20 countries, 11 films from Utah and 11 films from other state. This slate also continues a trend of recent years in featuring films, many of which are receiving their Utah premieres, that have received numerous awards at international film festivals. Screenings take place daily in the City Library auditorium.
The Literary Arts venue, in its 24th year, continues to showcase new voices on The Big Mouth Stage, located on the east side of the festival campus adjacent to The Leonardo. Among the highlights is bassam (June 24, 3 p.m.), the author of three full-length anthologies and a member of the League of Canadian Poets who earned the title of national slam champion at the Canadian Festival of Spoken Word (CFSW) in 2016 with the Guelph Poetry Slam team and was a Canadian Individual Poetry Slam (CIPS) finalist in 2017. Also, Christopher Diaz from Write About Now (WAN), a Texas-based collective of poets, will perform (June 23, 3 p.m.). Diaz is a Grand Slam Champion and is one of the coaches for Write About Now's 2017 slam poetry team, which is among the nation's top ranked groups.
Other notable performers who have appeared previously will return, including Bill Moran (June 23, 6 p.m.), a spoken word poet from Austin, Texas who has won numerous slam championships, and Jesse Parent (June 23, 8:30 p.m.), an outstanding competitor at all levels of spoken word and slam poetry events and one of the key figures for advancing the art of slam poetry in Utah.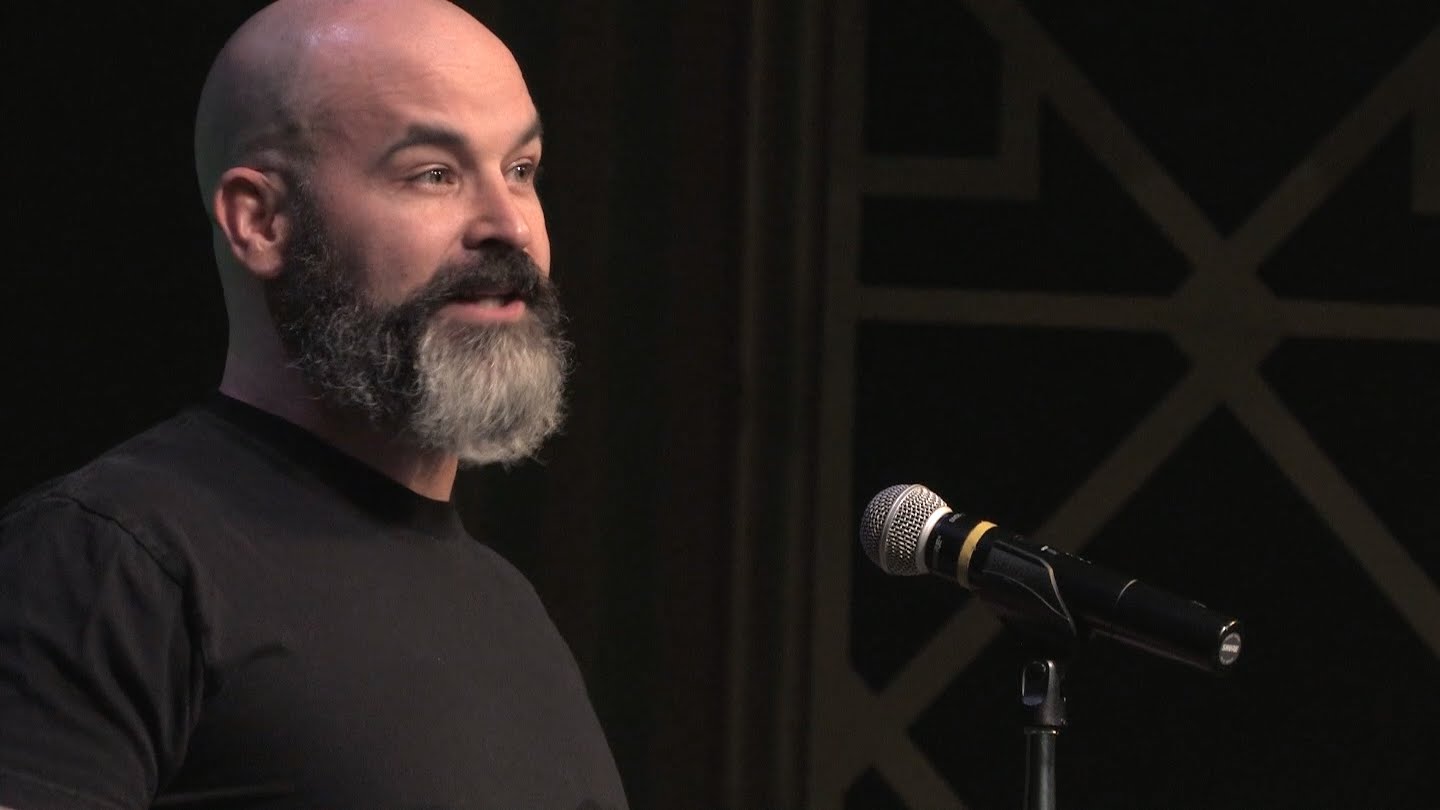 Poetry slams promise to pack the audience space at the Big Mouth Stage. This year 20 will compete in the individual category while the team competition is a major event, with representatives from Salt Lake City and other major metropolitan areas in the West, all looking toward the national poetry slam competition in Chicago this August. Teams will come from Boise, Las Vegas, Berkeley, Portland and Ogden.
Along with its team and individual poetry slam competitions and the Wasatch IronPen competition, which marks its 12th anniversary this year, literary arts organizers will present numerous workshops in the Salt Lake Community College Community Writing Center. Topics include food writing, hand lettering, matchbook shrines, creative journaling and interactive fiction. There also are workshops for kids, including sessions on pop-up books, amulets of hope and blackout poetry.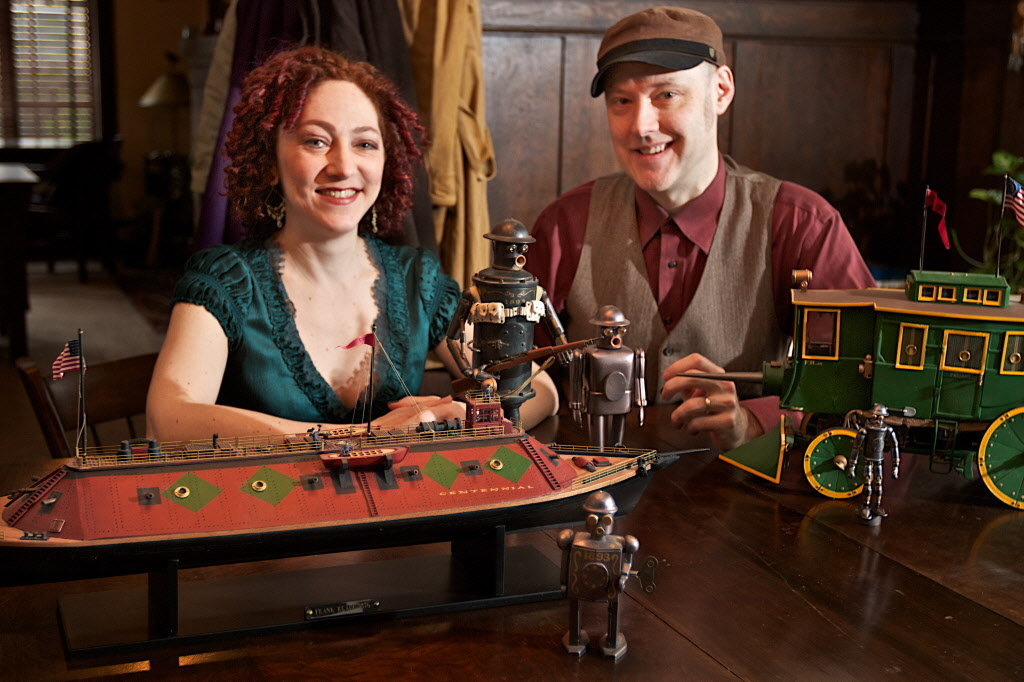 Consistently popular anchors for the literary arts workshops, Paul Guinan and Anina Bennett, the husband-and-wife team from Portland, Oregon who have created numerous comic book series including Boilerplate: History's Mechanical Marvel and other literary projects that mix their interests in science fiction, history and pop culture, return to offer four sessions for participants on making comic books. The workshops are geared toward anyone, regardless of any experience, who is interested in creating comic books or graphic novels, and learning the art of visual storytelling.
The workshops (June 21, 22, 23 and 24, 2 p.m., SLCC Community Writer Center on Library Plaza) will cover fundamentals by providing examples of comic book scripts so that participants can gain a sense of what the basic format of a script is and the art as it might be based upon the story. As with a movie script, a comic book script describes the action and dialogue occurring inside a panel. Guinan and Bennet are fixtures in the nation's Comic-Con events movements.
The Urban Arts Yard will be the scene of collaborative graffiti art presentations by local artists as well as two graffiti artists (Rumble and Chew) who will be turning a customized classic Volkswagen Beetle, donated by Pidge Winburn into a mobile installation piece. At FatCap Hats, visitors can select lids which then will be turned into custom hats by local artists, for a nominal price.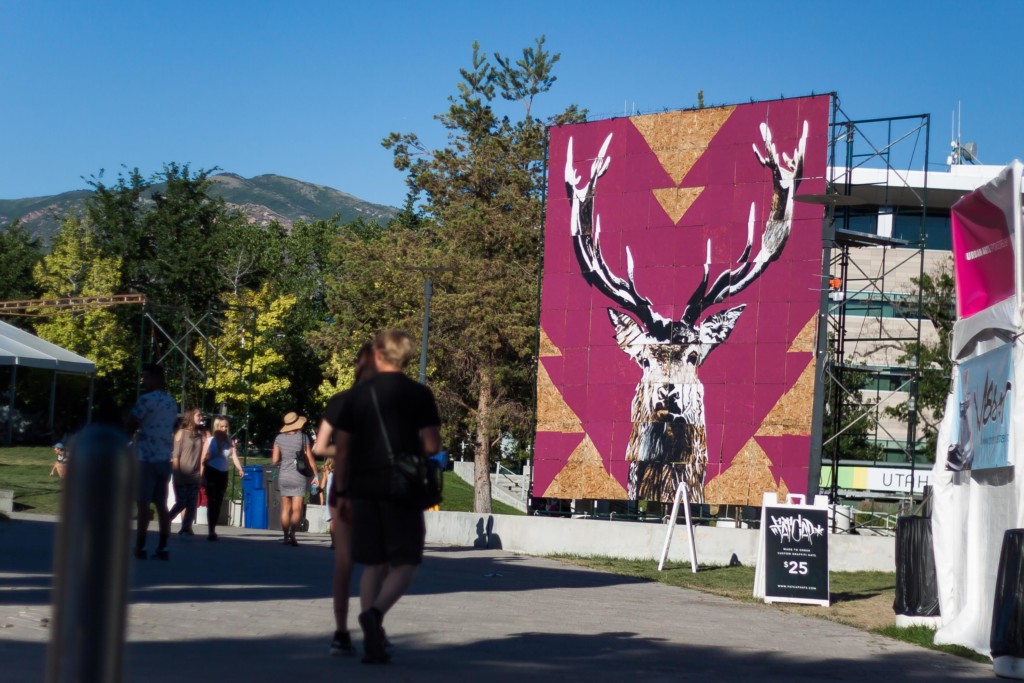 Visitors also will be invited to add their own mark in the eighth annual 100 Artists/1 Image by painting a piece of a 20-foot puzzle mural, as part of a conceptual project created by local artist Mason Fetzer. The completed work will become eventually a part of the art collection for the Volunteers of America Homeless Resource Center for youth.
The annual Mayor's Artists Awards will be presented June 23 at 7:30 p.m. on the Festival Stage. This year's recipients are Joe Marotta (arts education), who recently retired after 40 years as professor of photography at The University of Utah; Kerri Hopkins (service to the arts-individual), who has been instrumental in the ArtsBridge program at The University of Utah, which she directs; Utah Arts Alliance (service to the arts-organization), which marks its 15th anniversary this year and serves the state through numerous programs and cultural facilities, and Ann Poore (literary arts), who has helped hundreds of artists with proposals, resumes, artist's statements and other types of writing to further their careers, express their own thoughts, and explain their working methods, and whose guidance has helped individuals and organizations on literature, architecture, performance and film.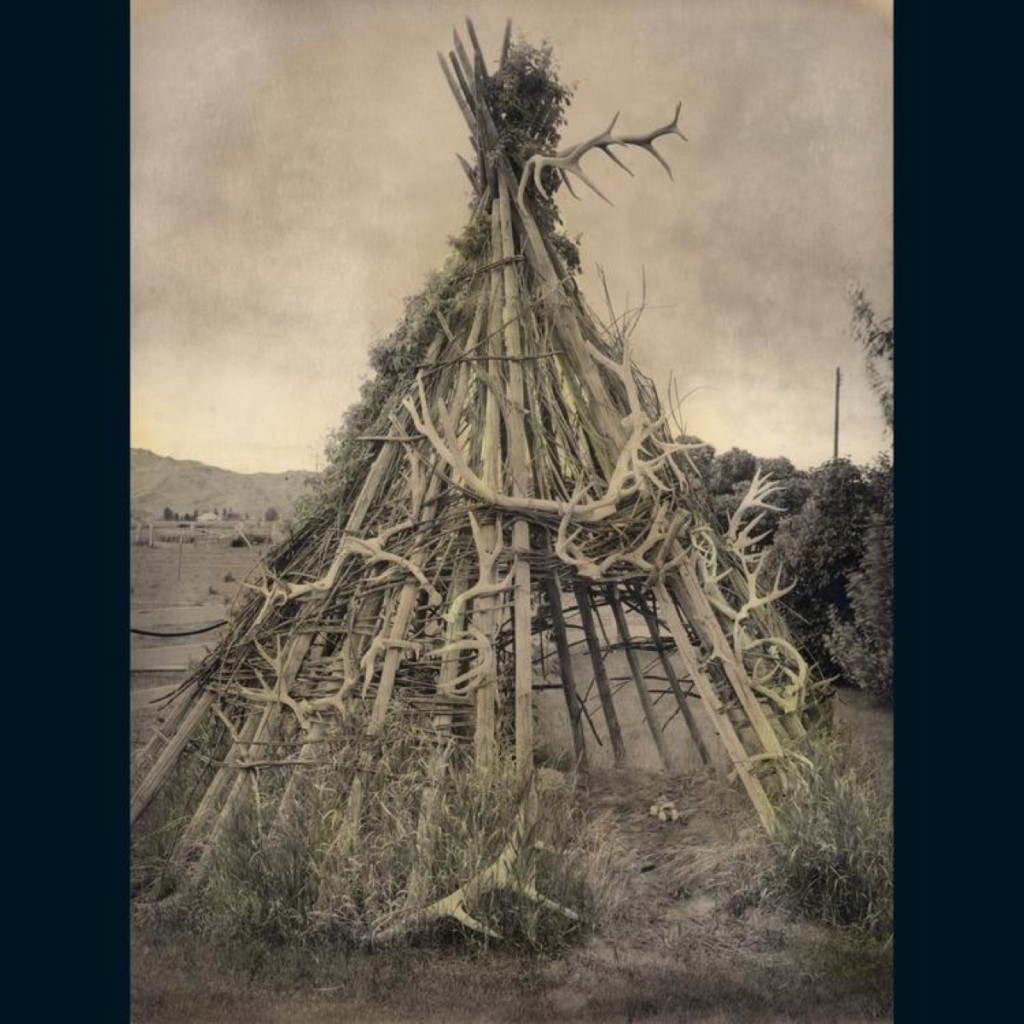 Artist's Marketplace: As customary, this year's Artist Marketplace will not disappoint in diversity, featuring numerous media forms in both 2-D and 3-D. An expert jury, led by coordinators Matt Jacobson and his assistant Sarah Baker Taylor, recommended artists not only on the basis of technical considerations such as details and quality of composition or on aspects of color and texture but also on meaning and themes that evoke or echo stories, history, emotions and unique appeal to audiences and potential buyers.
Returning award winners from 2017 include Matthew Sievers, Painting, Rigby, Idaho (Best of Show, Gallery Association Award, Booth 106); Frank Falk, 3-D Mixed Media, Salt Lake City (Best of Show, Sponsor Jury Award, Booth 20); Gerald Arrington, Ceramics, Sebastopol, California (Best of Show, Artist Marketplace Award, Booth 71); Tai Taeoalii, Drawing and Pastel, Hannibal, Missouri (Award of Merit, Sponsor Jury Award, Booth 142); Kathleen Carricaburu, Jewelry, Salt Lake City (Award of Merit, Gallery Association Award, Booth 22); Micheal Paul Cole, Photography, Hannibal, Missouri (Award of Merit, Artist Marketplace Award, Booth 25) and Justin Hillgrove, Painting, Snohomish, Washington (People's Choice Award, Booth 160).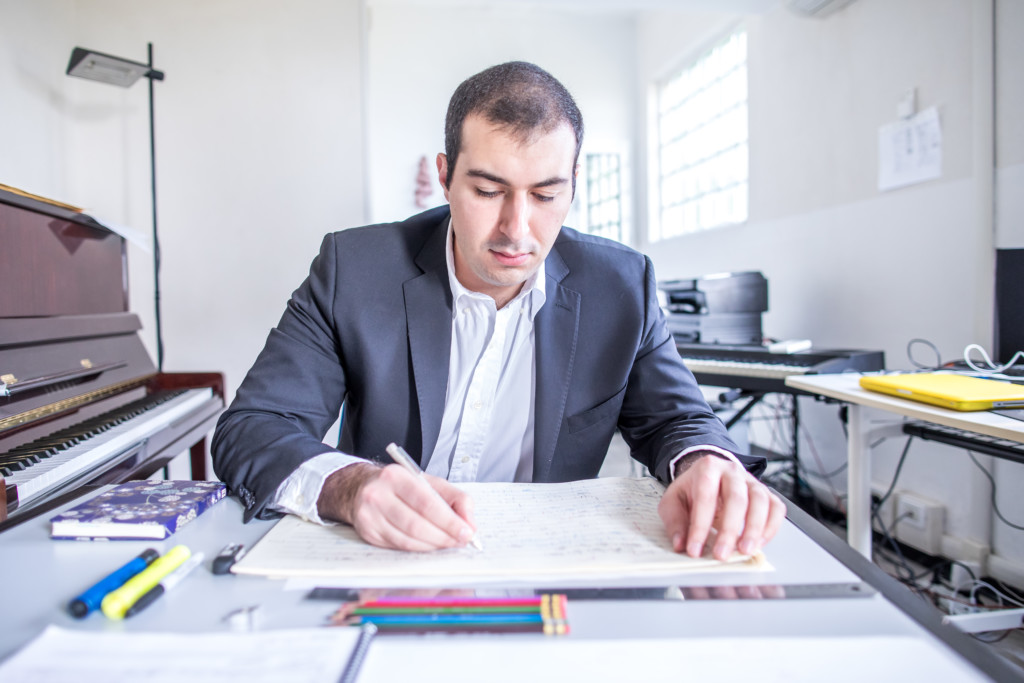 Chamber Music Commission: Saad Haddad's new work Azwaj, which translates from Arabic to 'pairs' in English, is the 2018 chamber music commission for the Utah Arts Festival. Haddad, an independent composer based in Los Angeles, is the youngest recipient of the composer award in the event's history. The eight-minute work will be performed Saturday, June 23, at 4 p.m. in the City Library auditorium, with Sinfonia Salt Lake, conducted by Robert Baldwin. The program also features works by Ethan Wickman, Chad Cannon and Stephen Jones.
Art Yard: The venue, which will be open every day for children during the festival until 9 p.m., is offering many activities based on the omnipresent theme of circles in art and cultural traditions all around the world. Various nonprofits will offer numerous make-and-take projects including Art Access, Natural History Museum of Art, Tracy Aviary, Utah Museum of Contemporary Art and Utah Museum of Fine Arts. The always popular Summerhays Music Center Instrument Petting Zoo returns while the yard also offers two series of children's Fear No Film screenings, which will run continuously.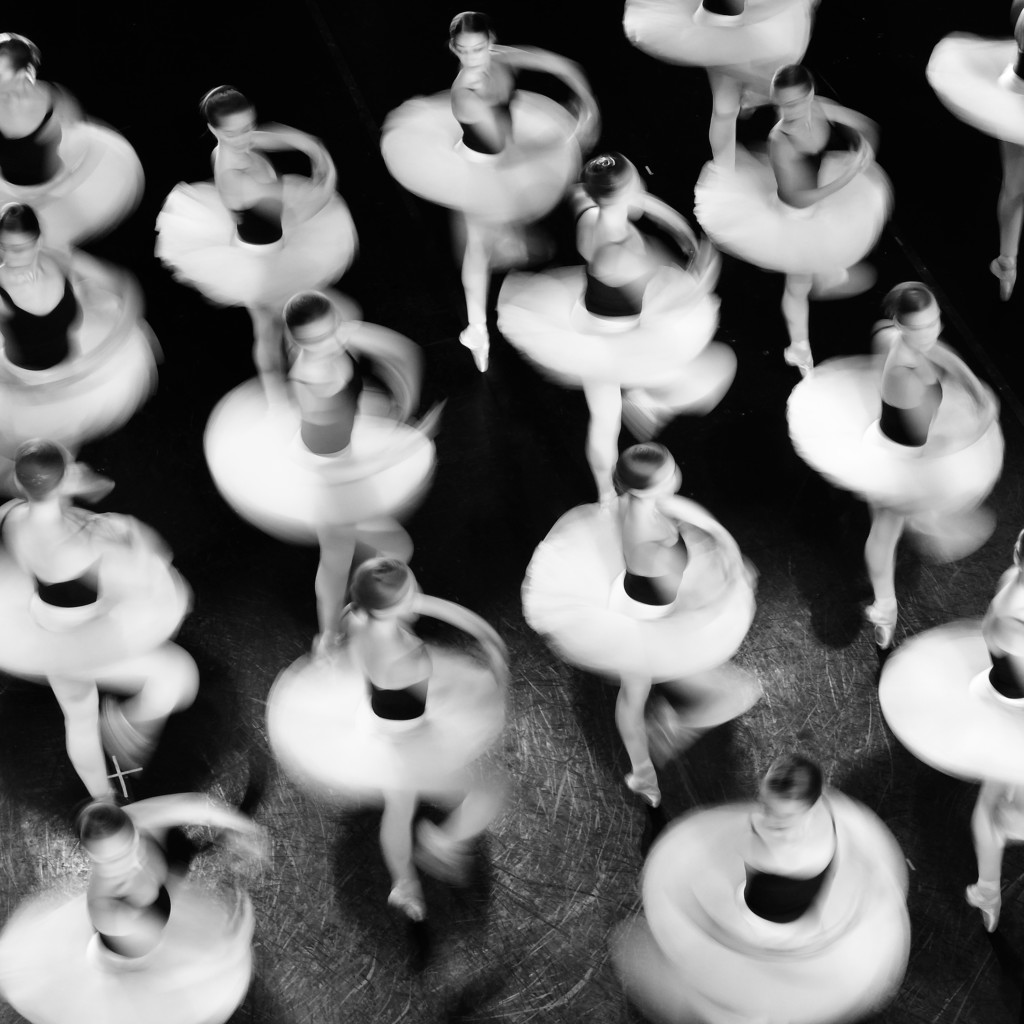 The City Library: The library is the festival's main indoor venue for numerous visual arts and musicians' workshops, performances of operatic arias, three fine arts exhibitions (Cordell Taylor in the Gallery at Library Square on the fourth floor, Marc Santos in the lower level of the urban atrium, Betta Inman in the Art at the Main Library shop) and, of course, the entire schedule of screenings for Fear No Film as well as the premiere of the chamber music commission. Among the activities in the Library Atrium will be Random Acts of Opera, featuring Utah Opera artists, on Friday and Saturday (June 21-22) at 2 p.m.
General admission will be $15. Tickets for adults 65 and older and military are $8, also the price for the lunchtime special on Thursday and Friday, from noon to 3 p.m. A four-day pass is $50. The valet bike lot once again will operate with the aid of the Salt Lake City Bicycle Collective, which will entitle users to receive a $2 discount on regular festival admission. The service has grown steadily over the last few years and organizers expect as many as 4,000 festival patrons will use the bike lot.
For more information on tickets and full schedules, see the Utah Arts Festival website.