Of all the performing arts genres, dance is the most intimidating when it comes to photographs that truly represent the individual's artistic expression of skilled movement. Dance is an ethereal art, even in its growing story-telling power which has dominated 21st century works. Accomplished dancers create marvelous geometric spaces of lines, angles, dimensions and planes that convey the thematic impetus of the choreographed piece. The body's power of expression is realized in incredible imagery.
The dancers who are the subjects of The Spirit of Dance, a photographic exhibition by New York City artist Marc Santos, are portrayed in the most realistic presentation of their movement in time and space. To capture a still image showing dancers occupying several points of time in their movement, Santos used long shutter speeds and exposure to show the light tracing the movement path.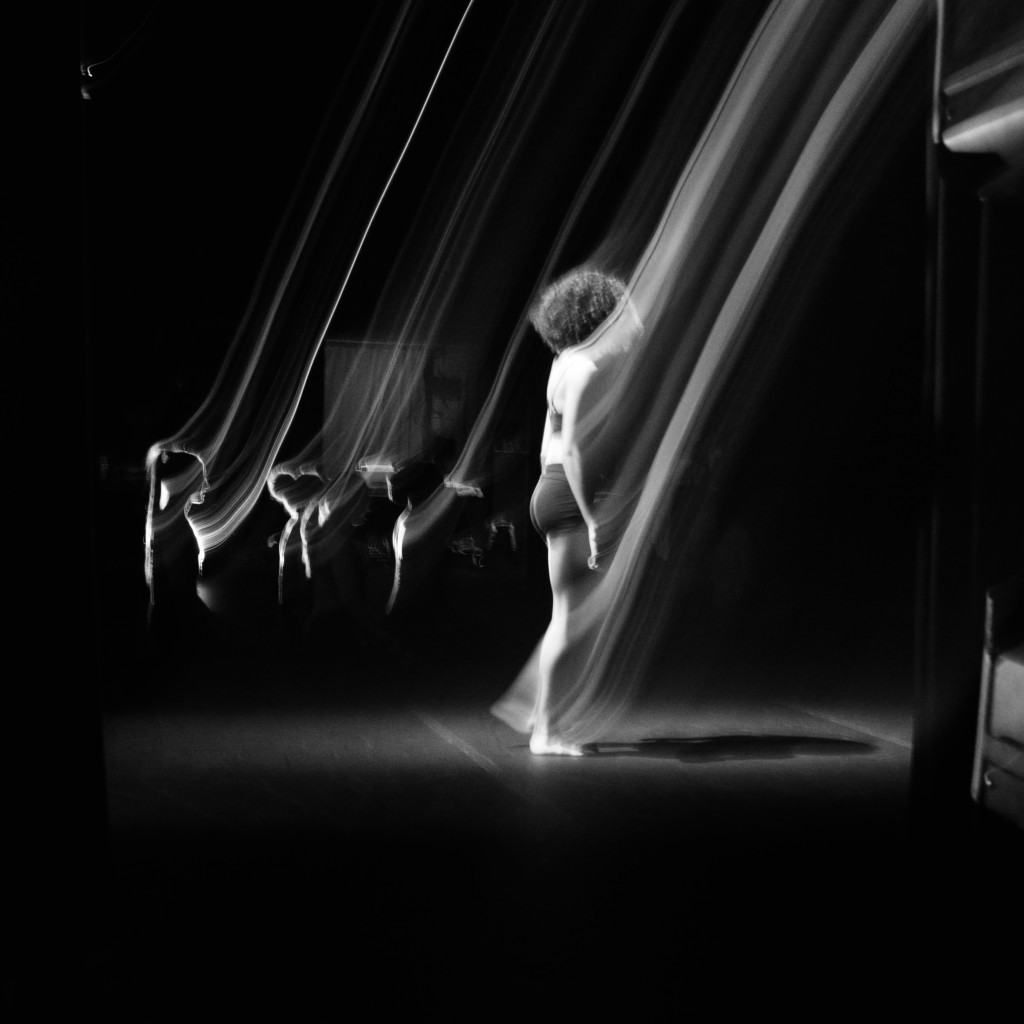 The exhibition is one of the featured fine art shows being presented in the City Library, the main indoor venue for the 42nd annual Utah Arts Festival (June 21-24). Presented as part of the Library's ongoing special exhibition program, Santos' photographs are in the exhibition space on the Lower Urban Room level, now through July 20.
While Santos always has been fascinated with chronicling an extended period in a still frame, the project featuring dancers arose by accident two years ago. "I was feeling down on the day I learned that I would not be able a documentary film project in Haiti as a photographer, because the budget only was enough for one, not two photographers," Santos says in an interview with The Utah Review. "And after seeing images of the production in progress, I had really wanted to be there."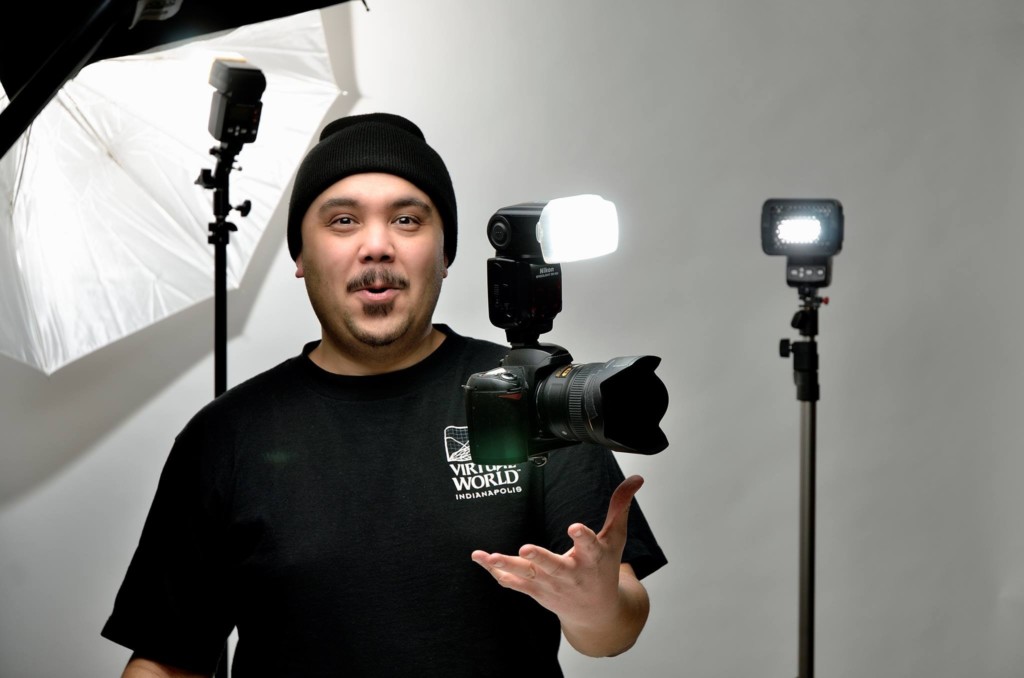 His dejection evaporated one day, by accident. On the side, Santos worked as a theater technician (along with being a jazz saxophonist) and went to the venue where a dance company was rehearsing. Inspired by the group's "different energy" that day, as he describes it, he took his camera out and started snapping photographs. Later, he realized that he had the wrong settings, creating much longer exposures than what he thought he had planned. But, "instead of freaking out, I realized how superbly it worked out," he recalls.
Previously, he only had a passing interest in dance but this unexpected discovery "fixed my perspective," as he explains it, which also is the title of the first image presented in the exhibition. Santos sought out dancers both in contemporary and classical ballet form as potential subjects. He started attending dance concerts, remembering how thrilled he was to see Misty Copeland dance in Swan Lake, the most quintessential ballet of the repertoire. Copeland had just been named soloist in the American Ballet Theatre, beginning in the 2007-2008 season.
These experiences synthesized the creative approach he took in his work. He moved the camera to match the dancers' movements without using a tripod. He would observe the movement in a piece several times and note the moments where he wanted to capture the image. Naturally, photographing improvised work added a complex layer but he relied on intuition honed by the visual memories of watching dance concerts.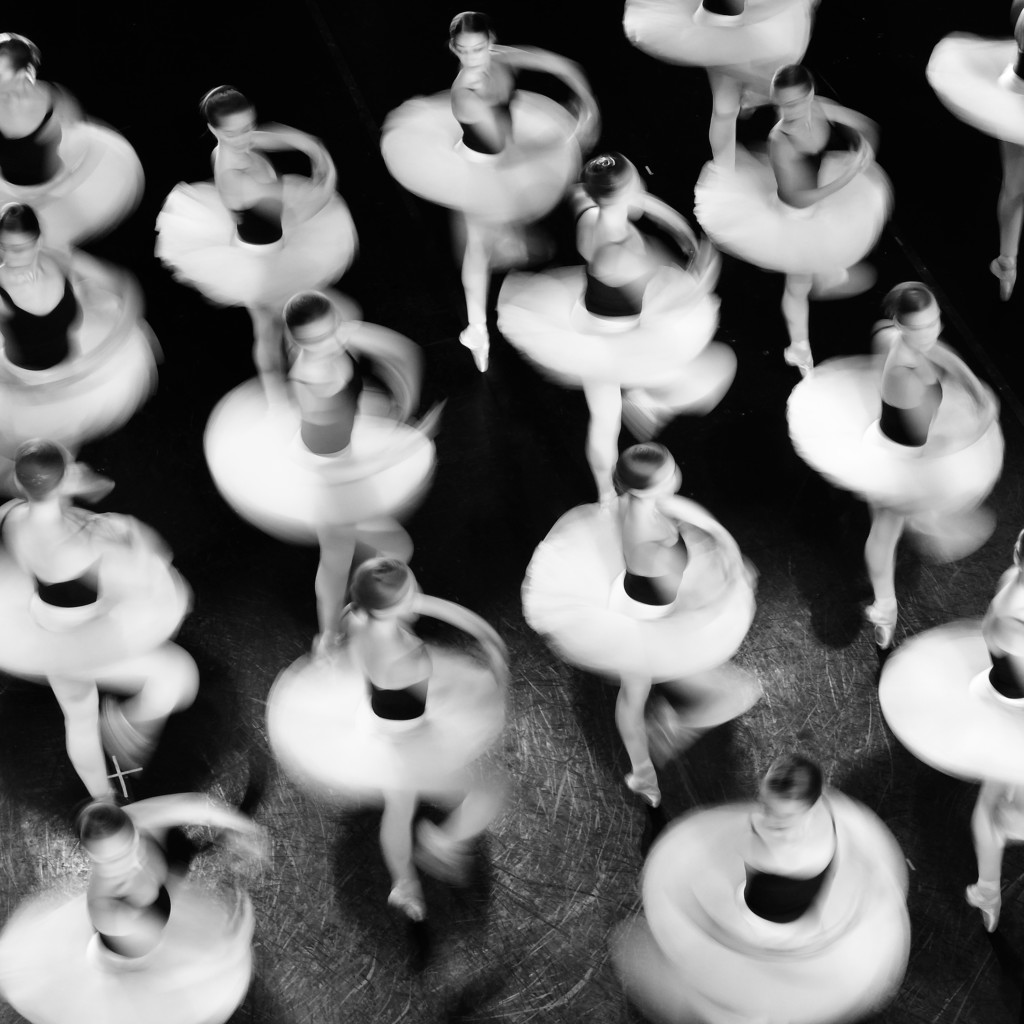 The exhibition echoes with an authentic passion and respect for dance movement's unique qualities of temporalities and grace. Santos' artistic grounding was established in his childhood, as he watched his father, who also was a wedding photographer and ran a one-hour photo lab, a once prominent fixture in any neighborhood. Santos' parents came from the Philippines where his father worked in a governmental press secretary's office.
"When the adults would ask me at family get-togethers what I wanted to be when I grew up, I said a photographer," he recalls. "My father swelled with pride and that's how I got my first camera." As he became more skilled, his father would sell the camera and upgrade to better equipment. "In high school, I started experimenting with longer exposures in the frame and I thought that was really cool," Santos recalls. "My father didn't say not to do it but he did warn me that I would be going through a lot of film."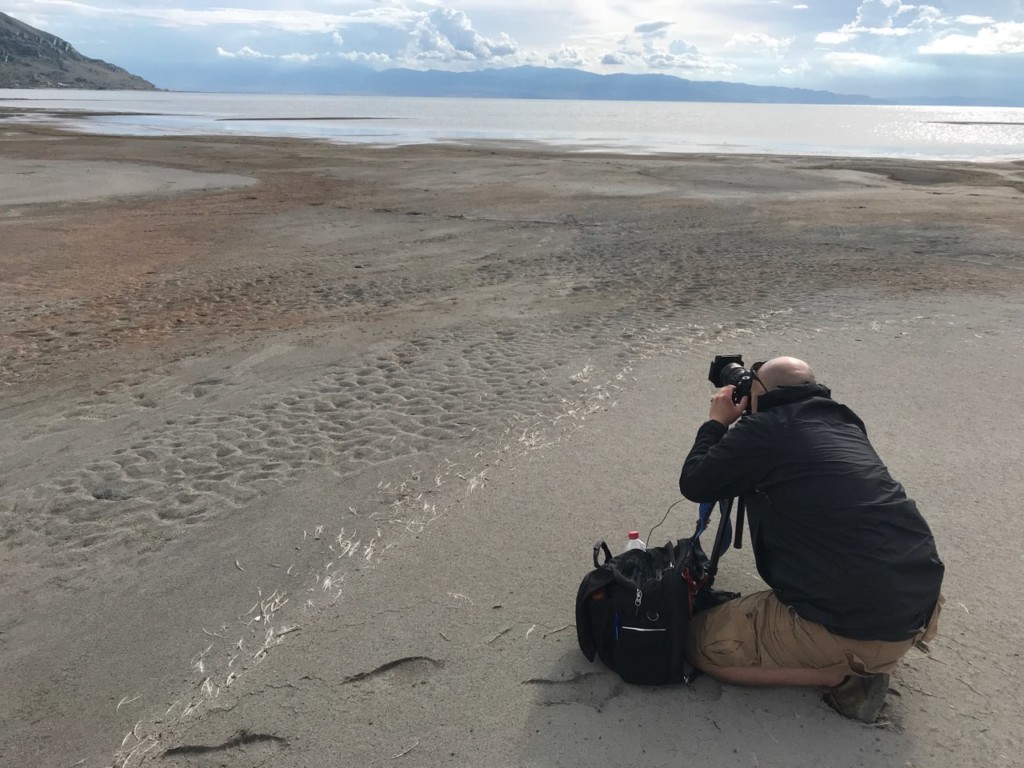 He also accompanied his father on wedding gigs. "It was very important to see how he made people comfortable about being photographed, which really is one of the most important skills a photographer could have," he explains. It is a lesson that has served Santos well, as he established trust with the dancers who are the subjects of this new exhibition.
Santos, whose work as a photojournalist has been featured in national media and has included images for music albums and book covers,
Santos' exhibition in Salt Lake City also came about with a serendipitous twist. Every spring and fall The City Library puts out a call for entries for exhibitions. Deadlines are April 10 and Oct. 11 for entries, and the library's art committee convenes with representatives of the gallery spaces available in the system's eight library branches. One of Santos' friends had forwarded the call for entries to him and he decided to apply, thinking it might be a good chance to see Salt Lake City for the first time.
"We go over all the submissions and then start the acceptance/rejection process," David Forsman, associate librarian for nonfiction and audiovisual materials at the main branch, explains. "Marc submitted 'The Spirit of Dance' and it really hit me."
For more information about the festival and the library's centerpiece presence for many activities, see here.