Times change and sounds change. Genres and cultures change. What has to be constant is respect for what came before, and an appreciation for what comes after. It won't all appeal to everyone, but there can't be such a premium on a single era, region or take. Hip-hop is a decades-old, global phenomenon. It's gone through an abundance of permutations, and will continue to do so. – Stereo Williams, 2018
"But if there's something I know about whatever I imagine real hip-hop to be, it's that it demands patience from a listener. It demands someone willing to sit awhile and let the music enter them," poet and critic Hanif Abdurraqib wrote for an essay published earlier this year in The Paris Review.
In their upcoming show They Reminisce, the DJs, BBoys, MCs and other artists of 1520 Arts (based in Salt Lake City) will demonstrate why all eras of hip-hop matter. This starts the early period from 46 years ago in the Bronx that quickly spread throughout all of the New York City boroughs and continues with the huge popularity of the classics in the 1980s, followed by the rapidly dividing spheres in the 1990s and eventually to the contemporary sounds of young artists determined to prove their relevance.
"Our show highlights these multiple generations," Joshua Perkins, chief executive and director of 1520 Arts (formerly known as The B-Boy Federation), explains. "Each generation claims, 'this is my hip-hop,' and they sometimes forget what and how the music of one generation might mean to another."
For its fifth edition, They Reminisce will be presented in three 75-minutes performances in the Jeanné Wagner Theatre at the Rose Wagner Center for Performing Arts on Friday, Aug. 30, and Saturday, Aug. 31, at 7:30 p.m. and a Aug. 31 matinee at 4:30 p.m.
Prior to the doors opening 30 minutes before each performance, a DJ will provide music to accompany an open cypher, which will begin 90 minutes before show time. "We encourage people to hang out with us in the lobby and join in and even dance along with our cast for the show," Perkins adds.
As explained in a previous feature at The Utah Review, the art of cypher emphasizes the objective of community equality in hip-hop, as echoed in the origins of the word, which came from the Arabic term of sifr that represents zero. Cyphers always have been integral to hip-hop culture and where its earliest performers gathered to share creative ideas and challenge them accordingly. Cyphers are entertaining and intense but they also serve the critical function of unity that respects and protects a diverse community.
It's an ideal warmup for both performers and audience members. Indeed, some audience members who have never been to a hip-hop show of this sort might be initially taken aback by just how loud the show is. Simply, it is a celebration acknowledging that hip-hop's vitality is and has never been dominated by just one voice.
That also is signaled by the organization's recent name change to 1520 Arts, an homage to 1520 Sedgwick Avenue in the Morris Heights neighborhood of the Bronx, recognized as the birthplace of hip-hop. "Whether the generation is today, 15 years ago or 30, it always has been about finding the voice for the disenfranchised," Perkins says. "It's about cheering them on because they're changing the game."
The organization's tent encompasses the main pillars of hip-hop – DJs, BBoys, MCs and graffiti artists – but it also invites lo-rider and skateboard culture as well as all forms of rap, trap and bass music and other elements that not only come from hip-hop's birthplace in the Bronx but other urban centers such as Memphis, Vallejo and Salt Lake City.
Perkins, who came of age during the 1990s, has become the diplomatic ambassador bringing détente and entente to hip-hop elders (keep in mind this could be anyone ranging in age from their mid-twenties to forties) who look down their noses at rebellious young torch carriers (especially those born after 2000) as well as young artists whom he encourages to show more love, respect and dedication to the wise critiques of their predecessors. The only rule is do not dismiss one form for another.
The show's production standards have grown significantly during the short history of They Reminisce, Perkins adds. "Ignorance is our blessing and we have become way more knowledgeable about what it to takes to put a show like this."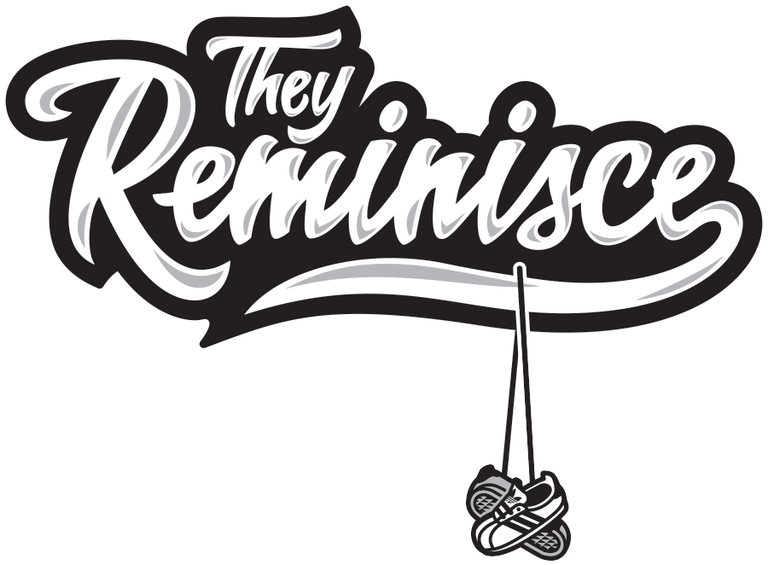 One prevailing objective is not to allow nostalgic sentiments to fog up the creative intent. Prior shows have demonstrated how choreographers, musicians and artists invigorate historic moments from hip-hop's history. One number came from New Year's Eve in 1989, when SCR, the urban boy band from Pittsburgh, discovers that E-Boogie has signed a contract without them and is taking half the crew to Los Angeles in the New Year. The music and dance frame how Chacho confronts E-Boogie at a house party. Other set pieces have celebrated how Michael Jackson was influenced by hip-hop, classic DJ battles and other numbers about hip-hop's larger impact on all forms of cultural outlets from the underground to the mainstream media.
"Even in just the five years that we've been putting on this show, there have been so many changes in the landscape and we bring those into the performance," Perkins adds.
Tickets for They Reminisce are available through ArtSaltLake.org and for more information at the 1520Arts website.