The first weekend of the Great Salt Lake Fringe Festival at The Gateway set a strong pace, indicating that it certainly will match last year's ticket sales and likely exceed them by a generous margin. Some 1,700 tickets were sold for the first weekend of shows. Last year's total attendance for the two-weekend event was 2,579, so a similar pace would easily set a new high mark. Several shows already have sold-out runs.
Shows resume tomorrow (Aug. 8) and continue daily at five venues at The Gateway, all within a very short walking distance of each other, through Sunday, Aug. 11. For tickets, see the Great Salt Lake Fringe website.
The Utah Review offers a roundup of six reviews of performances from the first weekend. Five of the reviewed shows have performances on the second weekend. The Utah Review will review four shows this coming weekend.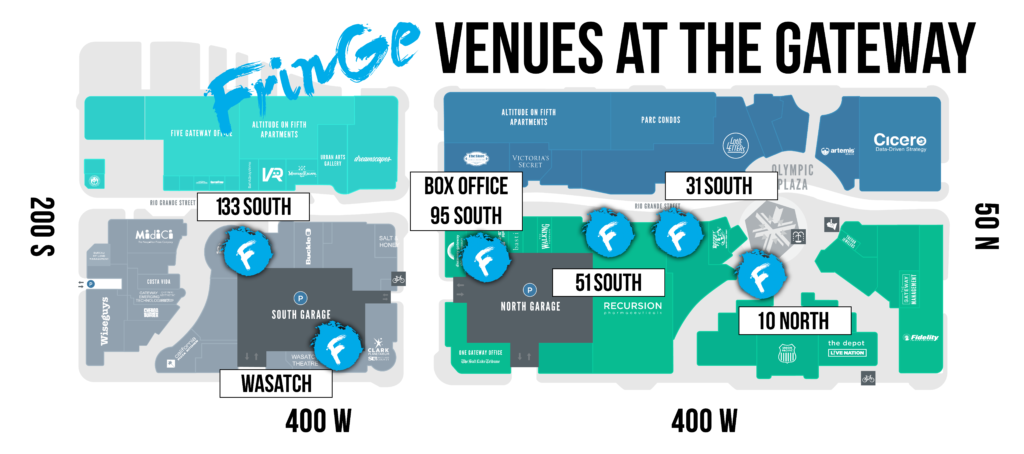 Tennessee Williams and the Battle – Ryon Sharette (Aug. 9, 6 p.m.; Aug. 11, 1:30 p.m.)
Actor Ryon Sharette sets the right period pitch in his one-person show Tennessee Williams and The Battle. The basic historical contours are there but Sharette takes rightly the liberties of interpretation to imagine what the playwright contemplated in the aftermath of the failure of his play Battle of Angels. The piece is set in 1941 when Williams is in Key West – a 30-year-old man deeply frustrated by professional failure and disappointment in fulfilling his erotic and romantic desires.
Battle of Angels, a piece truly ahead of the cultural sensitivities about sexual politics in the time it was written, premiered in Boston the prior year. It caused much controversy and Boston police and elected officials called for it to be censored. Already as a young artist, Williams had developed the subversive voice challenging the trifecta of sexual repression, sociocultural hypocrisy and religious sublimation.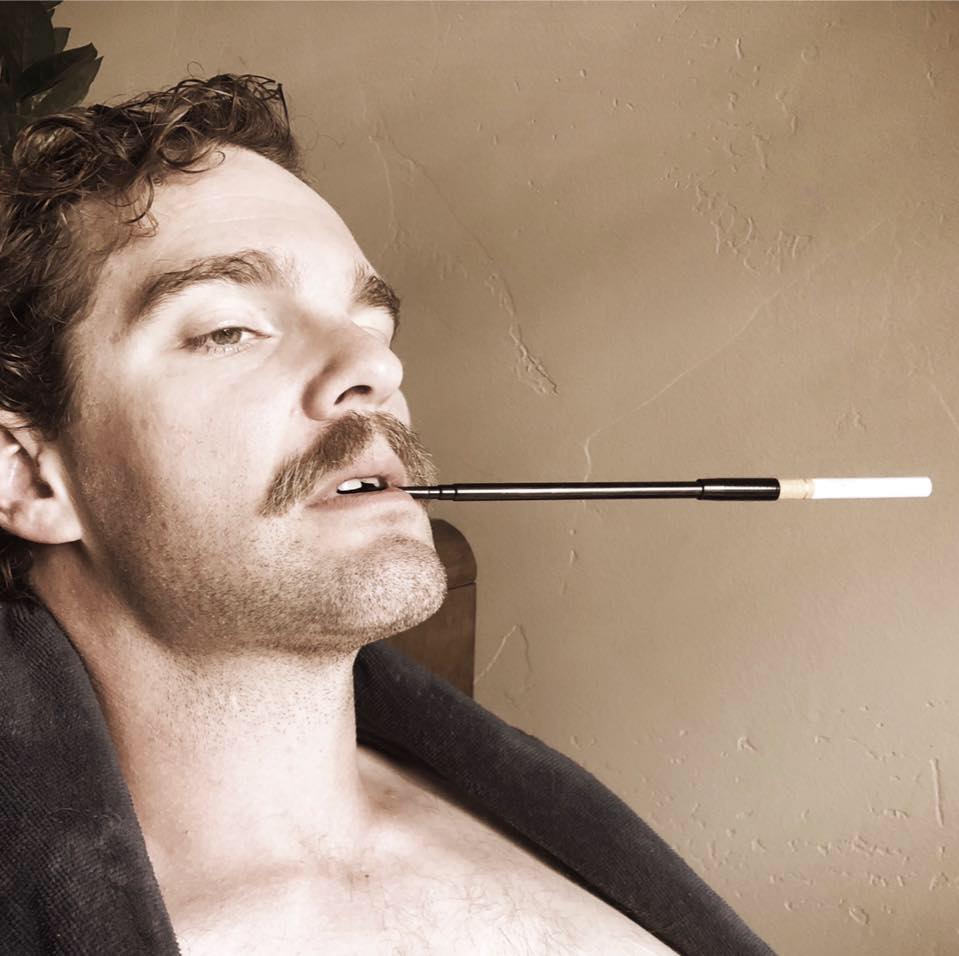 In his portrayal, Sharette elucidates effectively the impulses that shaped the playwright's exceptional talent for producing seething passion in his work. In Thomas Richardson's 1977 book examining the playwright's life and work, Williams was quoted about his love for New Orleans, a city that he first visited in 1938. "I found the kind of freedom I had always needed," the playwright said. "And the shock of it against the puritanism of my nature has given me a subject, a theme, which I have never ceased exploiting." This dynamic theme drives Sharette's captivating, absorbing monologue throughout the compact, concise piece.
Williams had set to rewrite the failed play, which later became Orpheus Descending, a work that premiered some 16 years later. Incidentally, Williams visited Key West for the first time in 1941 and eventually purchased a home eight years later, living in the country's southernmost destination longer than Ernest Hemingway.
Sharette's work evokes the apt lesson for any creative producer in Fringe and elsewhere. Never fear to challenge audiences, especially when the creative work subverts, exposes and disconcerts prevailing artificial norms that have served merely to protect a dictated stability shaped by conventional political, economic or cultural factors.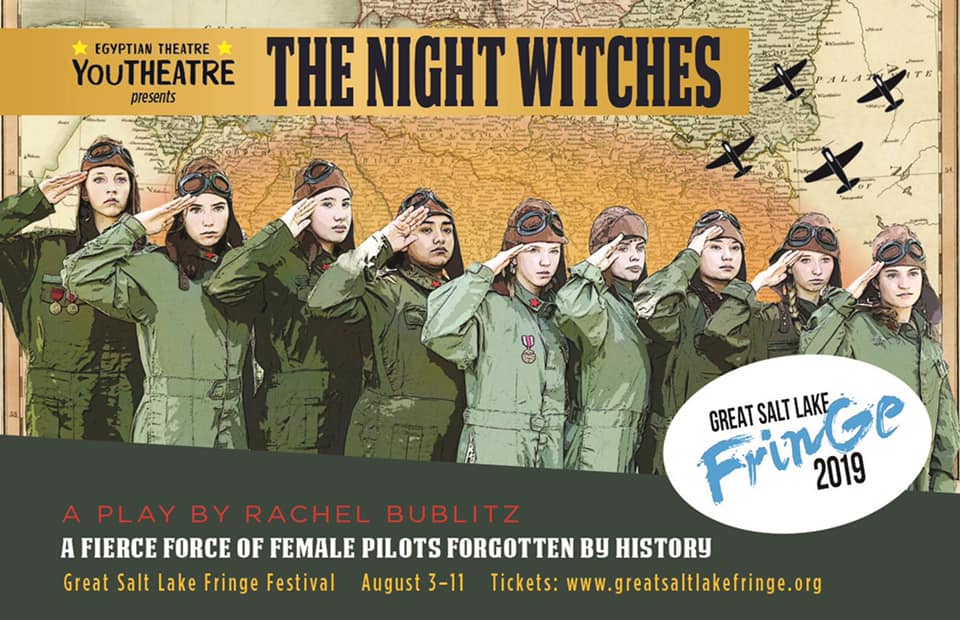 The Night Witches – The Egyptian YouTheatre, written by Rachel Bublitz (Aug. 9, 6 p.m.; Aug. 10, 9 p.m., and Aug. 11, 4:30 p.m.)
A marvelous energy permeates The Night Witches, a one-act play by Rachel Bublitz, which celebrates the women combat pilots for the former Soviet Union during World War II. Bublitz resurrects and amplifies an important part of military history that has been conveniently forgotten. Numerous stories have been told about women's various military roles in the Allied Forces but many in the West likely are unaware that Soviet women were not just involved in medical or technical roles but also were at the frontlines of combat on the ground and in the air.
Bublitz crafts a worthy portrait for the nine young women on stage. There were three regiments of Soviet women pilots but the most famous – the 588th Regiment – represented the Night Bombers. The nickname of "Night Witches" was attributed to Germans who feared the pilots for their high rates of hitting accurately their targets. In a war that was an all-out effort, there was no margin for quaint cultural conventions about gender roles. The Night Witches proves most convincingly that the military service of women as a necessity meant they could go anywhere, fight under any condition and make sacrifices without a second to doubt or hesitate.
Unfortunately, many annals of military history virtually have airbrushed out the effective combat contributions of women soldiers and pilots. Bublitz's play has the bonus of reigniting the historical recognition not just for the attention of young actors but also for audiences. This show's first weekend performances sold out tickets quickly.
Directed by Alexandra Harbold, the 48-minute production moves briskly along, including an original song Marina, written by Bublitz and Chelsea Cowley. Kudos for including an aviation consultant for the production (Emma Fox), a decision that adds excellent textures in sound and body movement. The cast includes actors Isabella Andrews, Karina Barker, Chelsea Cowley, Keegan Fitlow, Laura Fryer, Kat Moss, E Romero, Amanda Rossi and Katherine Ward.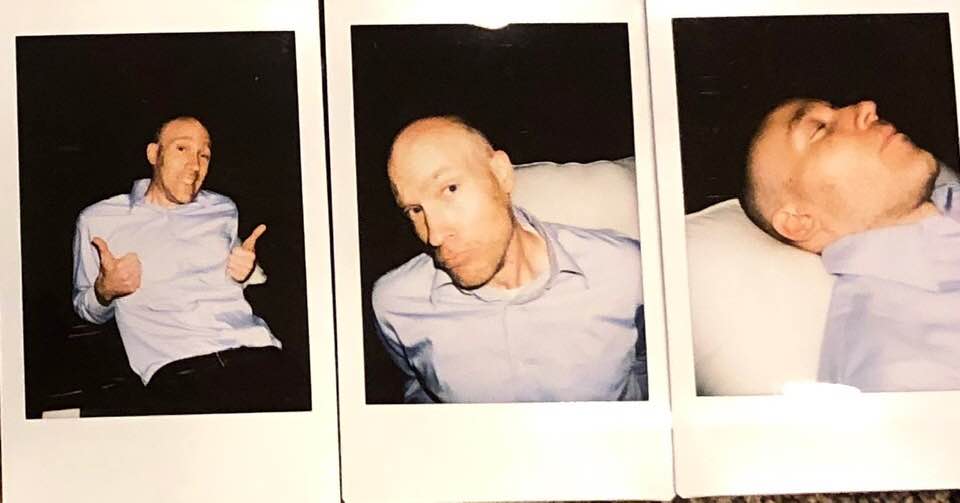 The Author's Voice – Local Independent Theatre (LIT Company) (Aug. 10, 10:30 p.m., and Aug. 11, 1:30 p.m.)
While Fringe is filled with premieres of many locally written and produced works, it also is a pleasant surprise to see a regional premiere of a work by one of the country's best known playwrights. With support from The Blocks SLC's Community Engagement Foundation, the LIT Company is presenting The Author's Voice, a 1987 short play by Richard Greenberg, an American playwright known for humorous works about middle-class America. Incidentally, Greenberg's 2002 play Take Me Out, about a baseball player who comes out of the closet, will see its revival on Broadway next spring.
This newly formed local theatrical group offers a solid performance of Greenberg's 1987 work, directed by Darryl Stamp with stage manager Ash Crystal. Three characters comprise the story. Todd (Spencer Belnap) is an aspiring novelist although the real muse behind his captivating voice as a writer is Gene (Matt Whittaker), an unattractive, odor-reeking man whom Todd keeps hidden when visitors come to his apartment. Portia (Sarah Danielle Young), the publishing house editor, is desperate to seduce Todd, who seems far too timid to accept her sexual advances. Think of it as an amalgam of Cyrano de Bergerac, Beauty and The Beast and The Hunchback of Notre Dame.
When the piece premiered more than 30 years ago, many critics praised it for the humor by which Greenberg has established his reputation. Unfortunately, in 2019, the piece has not aged well (Greenberg was 29 at the time when he penned it). Beliefs about sexual politics in and out of the workplace and professional relationships along with the #MeToo movement have shaped a new awareness. There is not a transcending timelessness in the material of the play that can be sustained with the panache or depth that well-written humor, as evidenced in many other Greenberg works, has achieved.
The acting is credible. Whittaker especially is effective in elevating Gene from the expected unwholesome traits one would associate with such a character. As much as a regional premiere can be a treat for a Fringe venue, it would be much more rewarding to see original works by this particular assemblage of local talent, who have proven themselves on many performing stages.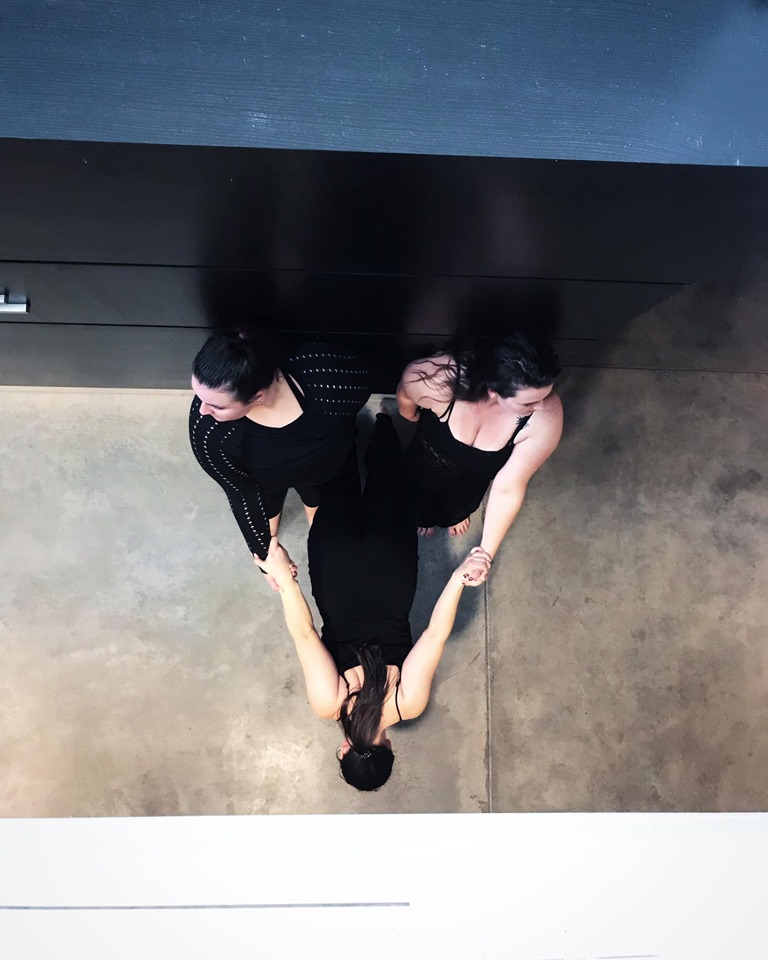 touch – Interdisciplinary Arts Collective (IAC) (Aug. 10, 6 p.m. and Aug. 11, 3 p.m.)
Westminster College matches up more than adequately in the performing and creative arts, when compared to its larger academic peers. Its students and graduates are earning well-deserved reputations in dance, music, theater and the literary arts. They push consistently beyond conventions and expected boundaries of performing spaces in how they can be utilized in fresh and enlightening perspectives. In fact, it was Westminster College that set the stage to create Fringe in 2015.
This year, the school's Interdisciplinary Arts Collective presents touch, which comprises free and contact improvisation, postmodern dance, original and adapted music and spoken word performances. Sources for material cover more than a century and a half, ranging from snippets of Walt Whitman to Three Lamp Events by George Brecht (1970) and to Gray Brian Thomas's performance poetry of today. Gray also composed Touch Collage, bringing in verse from 16 other writers.
The show is fascinating, with many instances of ASMR (Autonomous sensory meridian response) at work. The effect is reinforced effectively by music and soundscapes composed by Indigo Cook and Connor Lockie. Gray's poem God in Your Skin achieves a potent literary corollary for its own ASMR effect. In subdued lighting punctuated with hand-held lamps, the dancers (Amelia Millward, Cambri Fox, Cameron Welch, Katelynn Killian, Mikenzie Hendricks, and Cook) offer an impressive display of how negative spaces in dance really function to convey feeling and mood. It is an exemplar of successful Fringe creative expression.
By My Guest (Performer) – Alexandra Barbier (Aug. 9; 7:30 p.m.; Aug. 11, 1:30 p.m.)
Perhaps more than other performing arts form, dance has branched out extensively in recent years to be innovative, especially in breaking down the metaphorical fourth wall and reaching out to its audiences. Many choreographers and dance artists have found the most compelling ways to defy and overcome dance's limitations as an ephemeral experience for audiences.
Barbier, who is working on her master of fine arts degree at The University of Utah, is using her Fringe program, in part, to investigate the dynamics of including the audience in the dance performance experience. At the end of the performance, one very young audience member who initially hesitated to participate, offered perhaps the most enthusiastic endorsement of wanting to experience it again.
Barbier's show always will be different for every performance, as it is contingent upon how the audience decides to participate. As audience members assemble, they are instructed to select one of three colored stickers (green to participate; yellow as a maybe, and orange as to remain as an observer). Barbier steps onto stage and as she moves, she lays down the ground rules, as read by an audience member. Yes, audience members can make noise, snap images and videos with their cellphones and liberate themselves from the invisible boundary of conventions of audience and performing spaces.
She invites audience members to add their own sounds or noises to a looping sample, imitate and then add their own variation to a set of simple movements and, yes, even karaoke. There was a video about people entering and leaving an elevator, as they participated in a spontaneous collaboration of movement gestures. In this particular performance, a so-so karaoke solo rendering of Survivor's Eye of The Tiger by an audience member became a rousing duet that restored the belief in the possibility of a decent karaoke performance. Meanwhile, the youngest participant delighted in the popping of confetti-filled vials.
Barbier's research question is a good one and, hopefully, every performance will provide good primary source evidence to explore it further. As a plus, Barbier offers to send audience members a video of the performance.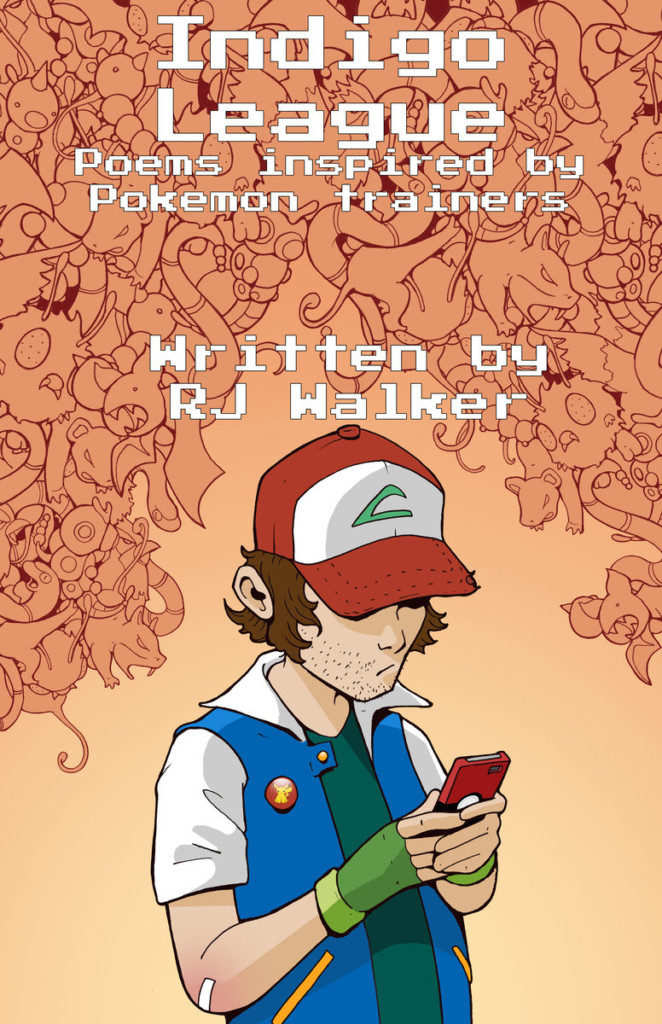 Indigo League: Poems Inspired By Pokémon Trainers – RJ Walker
Salt Lake City's scene commands an impressive number of spoken word performers, monologists and slam poets and any list of the top artists always includes RJ Walker. In individual and team poetry slam competitions at every level from local to international, Walker consistently is a prominent competitor.
His one-person Indigo League performance was an outstanding showcase of his artistry, which also incorporated quick-response audience participation. The source material was 50 poems inspired by Pokémon and more specifically, each different category of Pokémon trainer class along with a poem for each city in the first generation of the game. Walker also had copies of the book on hand to sell to audiences and is autographed along with a wax seal of a Pokémon gym badge. The book is available at Walker's website.
The format was perfect. Walker responded to eye contact or attention-grabbing sounds or gestures from audience members who shouted out the title of the monologue they wanted to hear. He would perform the monologue, sometimes just a handful of sentences or a few as long as 90 seconds or so, and then cross off the title from the list. Some monologues were locked until other classes were completed. For example, the Elite Four of the Indigo Plateau monologues were locked until every gym leader piece had been read. The Rival monologue was unlocked after every other one was completed.
Walker kept the pace and completed all 50 within 57 minutes. The set encompasses coming of age and personal experiences, crises and challenges where the worlds of game escapism and relentless realities of 21st century life interact with mutual purpose and significance. One critic has likened it as the 21st century parallel to Edgar Lee Masters' Spoon River Anthology. It is an appropriate comparison. The poems bite with meaning in Walker's finely honed rhythm. And, the fast-paced entertaining hour of Walker's performance amplified their literary impact with gratifying results.