Ever since the first Fringe festival took place in Edinburgh 72 years ago, artists around the world have leveraged the opportunities of such events to become their gateway into visibility and recognition for their ground-breaking efforts in creative expressions. Today, there are more than 250 Fringe festivals around the world.
As the Great Salt Lake Fringe Festival (GSLF) enters its fifth year, the gateway concept carries added meaning. For the second year, the event (Aug. 1-11) will have its performing campus in the heart of The Gateway in downtown Salt Lake City, a center that has been rejuvenated as a major central business district destination for companies, retail, dining, community events and, most significantly, arts and entertainment. All five GSLF venues are within approximately 350 feet of each other.
That gateway for artists leads to a forge of micro-enterprises for creative producers to establish their foothold, as they bench test their expressive ideas, according to Jay Perry, festival director.
It is a unique partnership for a Fringe event to be presented in a convenient campus particularly at a major destination in the heart of the city such as the Gateway. Indeed, the complex is in the midst of a strong renaissance, as it has transformed from a principally retail center to a diverse complex of innovative business enterprises, dedicated retailers, new restaurants and entertainment offerings and various community attractions. In particular, the Gateway has proved an attractive option for small community arts groups, such as Wasatch Theatre Company, now a resident artist institution at the Gateway. The Gateway hosts more than 180 events annually.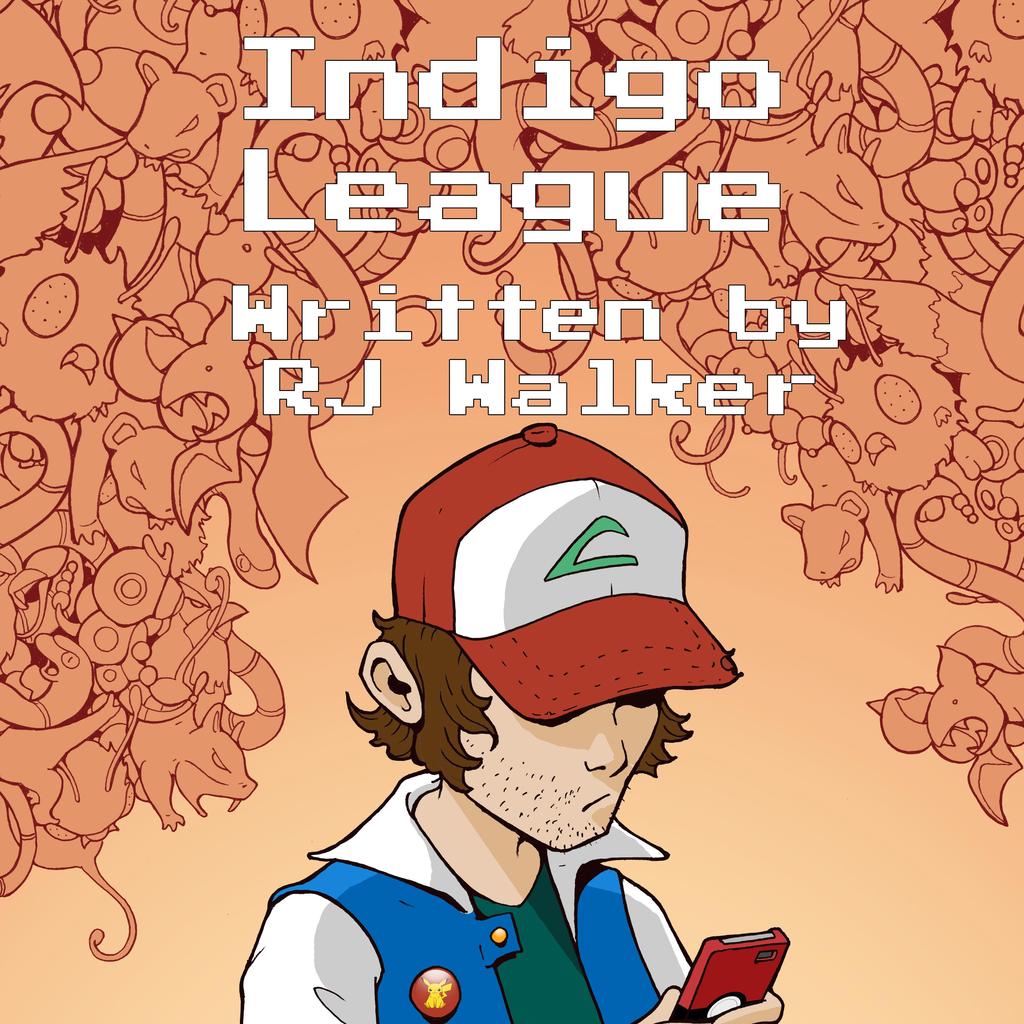 "As part of our revitalization efforts, we've put the arts upfront," says Jacklyn Briggs, marketing director for The Gateway. "We consider the Fringe festival as one of our signature events that is synonymous with what we offer. And, it's a great fit as a walkable event where people can move easily from one show to another." She adds that being a Fringe sponsor emphasizes what has become most important in The Gateway's redevelopment efforts.
Fringe's first weekend this year at The Gateway coincides with an Aug. 3 event in a food truck and brewery battle, bringing 18 food trucks and more than a dozen local breweries. As Briggs explained in a feature published in Gastronomic SLC (the sister publication of The Utah Review), "we had more than 10,000 people attend [last year], and we are excited to announce there will be more food trucks and local breweries to make the event bigger and better this year. Bring the kids and don't miss out on this free summer street festival at The Gateway."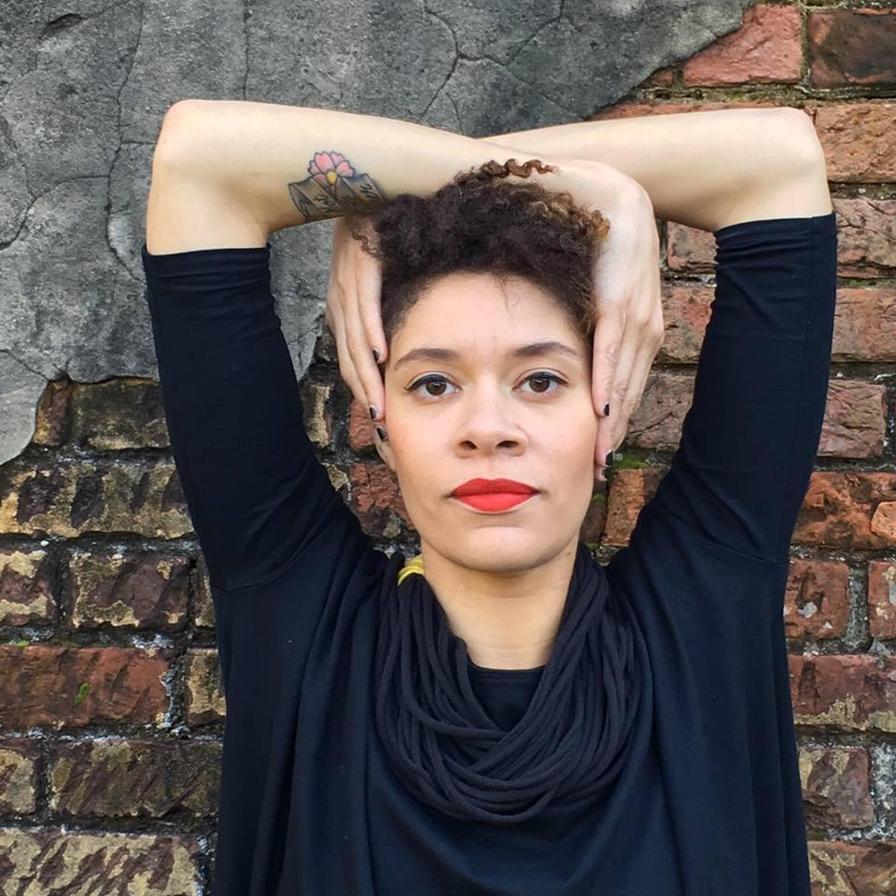 Last year, Fringe shows brought in visitors from the street festival and organizers expect a similar trend this year. Fringe is one of the best local examples amplifying the gist of The Blocks SLC, a collaboration of city and county interests focused on developing the downtown as the premiere destination in the Intermountain West for arts, culture and entertainment.
GSLF has grown rapidly in its short history, since it was founded in 2015 by Michael and Nina Vought, faculty members at Westminster College. The first event was four days and it was doubled in length for the following year.
This year, more than 150 performances are slated during the event, which will run during the first weekends of August on Thursday through Sunday. The free opening night party will be held Thursday, Aug. 1, from 6:30 – 9:30 p.m. at the Gateway Olympic Legacy Plaza, 10 N. Rio Grande Street. There will be live music, food trucks and performance previews. Performance schedules begin Aug. 2.
The festival operates on a budget of $50,000 so volunteers are essential, including those with technical staging experience, along with students from the private liberal arts college who have gained valuable hands-on experience with event planning and arts management. For example, Melissa Salguero is box office manager and previously implemented an easy-to-use digital ticketing system.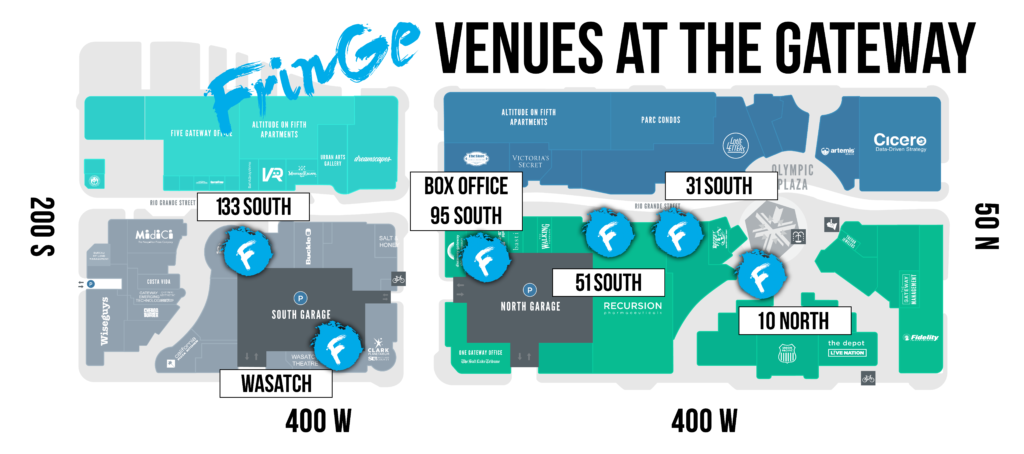 Fringe is a model of artistic equity in terms of treatment and access. All of the ticket sales revenue is paid out to each performer or group, based on their cumulative audience numbers. For last year's 28 ticketed productions, an average of 86 tickets were sold per production. Of the total payout of $15,096, the average payout was $539 and the highest was $1,288.96. Attendance for the festival was 2,579.
Because the Fringe model puts every performer on as equal a playing level as possible, it is up to the individual show creators and performers to promote and advertise their work. Many of this year's performers for the more than 30 productions already have spent several weeks on social media promoting their work, many of which will be seen for the first time by an audience.
In its short history, GSLF has produced several significant successes as a gateway for young artists. They include choreographers and dance artists such as Dan Higgins, Dat Nguyen and Cat + Fishes Dances. Utah's Sackerson theatrical company arose from prior Fringe appearances. Last year, Prufrock Productions produced the regional premiere of Marty Has Cancer, a play by Austin Archer, a work that premiered earlier in the summer at the Hollywood Fringe.
Fringe has gained steadily in popularity. More than a few shows last year enjoyed standing room only in venues that have been translated effectively from old retail outlets to performing spaces. All shows must run no more than one hour.
Nearly every show slated for Fringe has a significant Utah connection. From both student-focused and professional shows, this year's slate includes a significant numbers of socially conscious productions on timely topics – a good barometer of what is most present in the minds of many Utah creative producers. Topics include elderly care, queer identity, sexual assault, family grief, teen suicide, human migration and gun violence. Comedy and gentle humor also are present in various shows. Two of this year's one-person shows arose from projects to fulfill college degrees (Ryon Sharette's Tennessee Williams and The Battle and Madazon Can-Can's Genit-HELL YEAH!). Audience interaction and examples of breaking down the theatrical fourth wall are drivers of more than a few productions.
The following is a rundown of this year's GSLF offerings.
THEATER:
A lion's share of the productions for GSLF 2019 are theatrical but many transcend conventional elements in various ways, especially as they touch on current social issues and trends. The resident theatrical company of the Gateway, Wasatch Theatre Companywill present Cold Storage, inspired by a "missed connection" newspaper ad and which has been expanded from a short piece presented at the 2018 Page-to-Stage Festival, voted an audience favorite.
There also is a mix of new and familiar groups to the GSLF scene. Company of Cohorts, which has performed in four previous local Fringes and has appeared in the cohort event in San Diego, will present The Byron Five about five siblings who gather to bury their recently deceased father and attempt to resolve lingering pains, emotional disappointment and their estrangement from each other.
Appearing for the first time is Comet Sweeper Theatre, a locally based female company which focuses on stories about queer women. Set in the middle of the Mojave Desert, Telephone is about following the instructions when the Gods of Fate call at a phone booth in this remote location.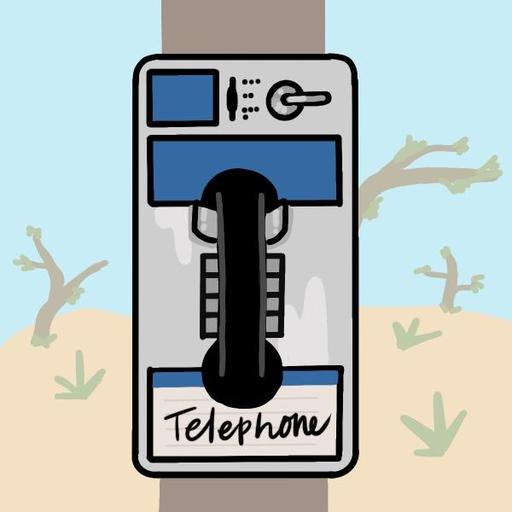 Some productions are lighter in tone even as they sustain particular passions. Quango Follies, a three-character show by Little Man Theater Company, arises from the love of silent film's humor and beauty. The show incorporates live accompaniment and slapstick antics.
Another new company appearing at Fringe is Local Independent Theatre (LIT Company) with The Author's Voice, about a female editor who accompanies a young male writer to his apartment to discover his source of creative inspiration. A regional premiere, this dark comedy, penned by Richard Greenberg, features Darryl Stamp, Spencer Belnap and Matt Whittaker, all well-known actors and performers in the local and regional scenes.
THEATER: YOUTH
Youth groups also are a Fringe staple. The Theater Conservatory at The Salt Lake School for the Performing Arts returns with the fifth installment of The Wasatch Cycle, a series created by students and set in different rooms of a fictional home. This year's location is the home's garage. The Night Witches, by The Egyptian YouTheatre program, incorporates song, stage movement, monologues and dialogues to recount the story of pioneering women aviators in combat, who flew for the former Soviet Union military during World War II.
A group of theater students known as Baghdad Productions, also making a Fringe premiere, will present To The NoWhere Stan, a contemporary piece about migration, with stories involving Iraq, Turkey, Germany and Heaven. Tells us how did illegal migrants traveled in 2015. Human migration is one of our topics that we would love to share with people here.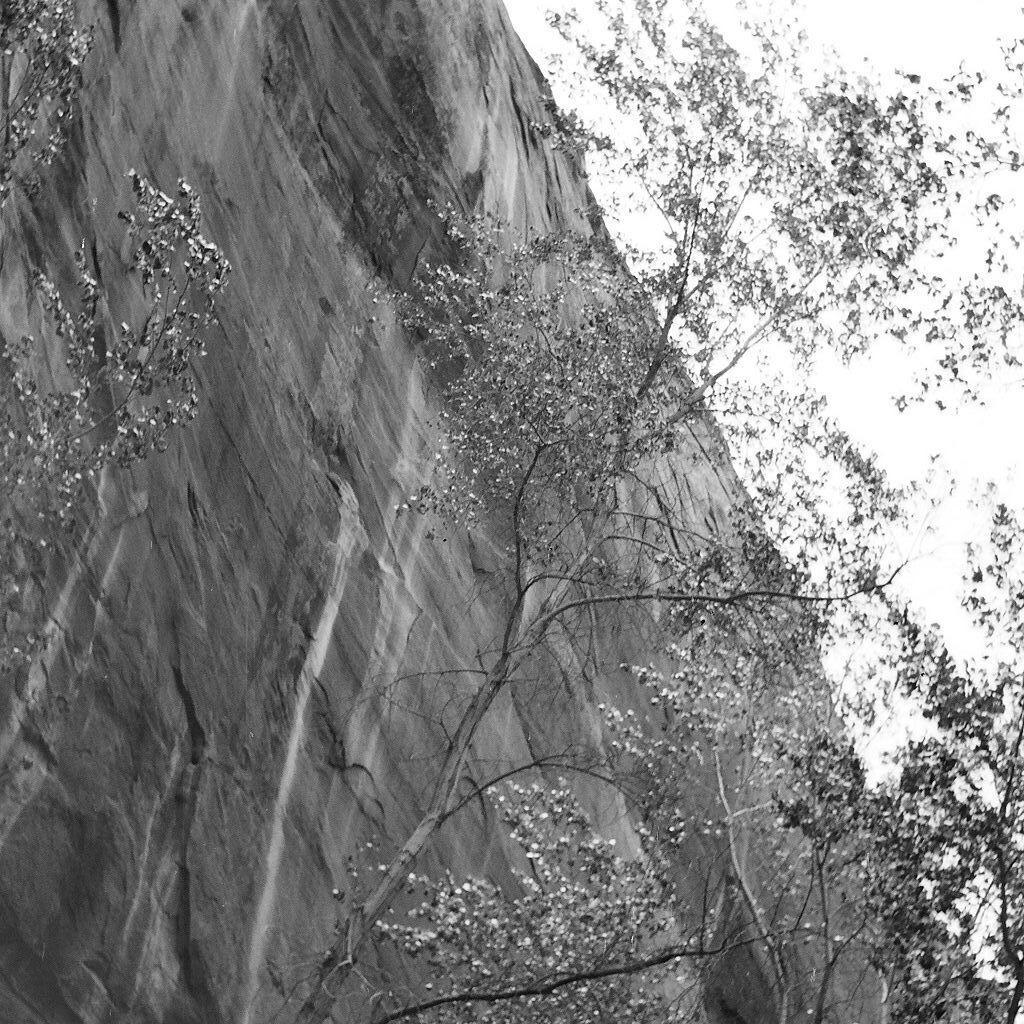 SOCIALLY CONSCIOUS THEATRICAL PRODUCTIONS
Socially conscious theater is prominent throughout the festival. Intended as a penetrating look into the aftermath of a shooting rampage in a school cafeteria told from the perspective of the young gunman who is haunted by his victims, Bang Bang You're Dead is presented by(De)Caf Acting Company.
The Zoo Story, produced by the Dispossessed Theatre Company, comprises a counterpoint tale of two men whose paths cross, even as their circumstances are completely different from one another. Adapted from J. M. Barrie's classic Peter Pan tale, Thimble subverts the conventional narrative by focusing on Wendy's perspective. The piece is presented by An Other Theater Company, which serves individuals who might not be visible in the mainstream theatrical scene and accepts work primarily from authors who represent women and the LGBTQ+ community. The Woods: A Devised Theatre Piece, by Prufrock Productions, places a group of young adults in the wood, as they contemplate and confront their individual fears and the challenge of gaining another's trust.
Seen and Heard Productions will present We Both Know, a piece written by Kassandra Torres and focused on sexual assault awareness and how rape and other attacks are perceive and categorized. The narrative basis is about a detective's investigation of case involving a woman in her early twenties who was raped while blacked out because she was intoxicated. The detective tries to process the various opinions coming from women in his life and how that manifests when he finally confronts the rapist, who denies being characterized as such.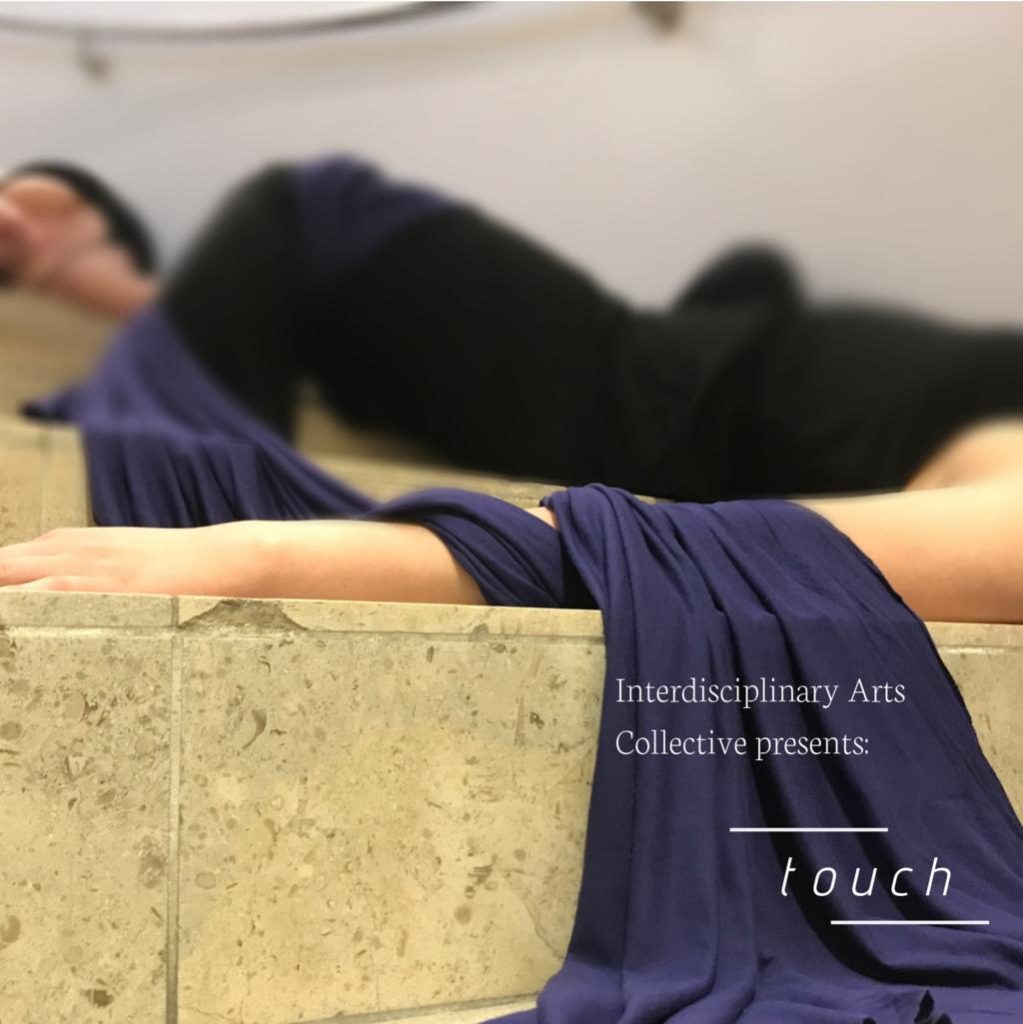 He interacts with the women in his life who have differing opinions and views on the situation itself as he comes face-to-face with the survivor's rapist who works to maintain that he is not one.
Teen suicide sets up the story line of Amber: Alert by Scaffold Theatre, a group that fuses Shakespearean sentiments with minimalism, as it focuses on contemporary social issues. Amber recounts the circumstances that led her to suicide surrounded by an audience she presumes has gathered to judge her for the act.
UNIQUE SHAKESPEAREAN TAKES:
And, what would Fringe be without a bit of Shakespeare adapted to the avant-garde expectations of Fringe. Well established for more than a decade in Utah, the Grassroots Shakespeare Company, will present its own streamlined accessible take of A Midsummer Night's Dream, suitable for audiences of all ages. Meanwhile, Red Dragon/Black Wolf Productions conflates and reorganizes the familiar tales of Hamlet and Romeo and Juliet into The Romance of Wind & Fire.
ONE-PERSON SHOWS:
A strong Fringe draw is the array of one-person shows. An example is Genit-HELL YEAH!, a production that was part of Madazon Can-Can's final requirements to earn the master's degree in education at The University of Utah. Described as a "fully-immersive (audience interaction required) drag, burlesque and clown show," the show opens up the perspectives of gender politics in an entertaining, bawdy and open-ended environment that makes no shame nor blame for our unique weird traits.
Last year, Salt Lake City actor Ryon Sharette appeared in KOF 77, written by L. L. West and produced by Utah Repertory Theater Company, a one-man show featuring him as King Louis XIV of France. This year in Tennessee Williams and The Battle, Sharette takes on the persona of the famous playwright, as he takes liberties with the actual biographical details. Here, Williams, 30, goes to Key West in 1941 to rework a failed play Battle of Angels, in the midst of his deepest depression and doubts about his creative powers.
One-person shows prove to be versatile. Breaking down the fourth wall in theater as part of a dance performance, Be My Guest (Performer) invites audience members to participate by following various prompts and activities. Alexandra Barbier, a movement artist pursuing a master of fine arts degree in modern dance at The University of Utah, has appeared in works by local choreographers as well as commissioned pieces. She also is affiliated with the Beverley Taylor Sorenson Arts Learning Program. Prior to relocating to Utah, she trained and performed with Of Moving Colors in Baton Rouge.
A young actor and Westminster College senior with a diverse portfolio of theatrical credits in several widely acclaimed productions, Aidan Croft presents The Jewel of the Colorado. He highlights perspectives of those affected by the construction a half century ago of the Glen Canyon Dam and the resulting manmade body of water known as Lake Powell along with the changes to the landscape of southern Utah.
Father, Daughter and Holy Ghost, a debut solo play by San Francisco Bay Area writer and performer Barbara Brady, is based on the trials of eldercare, as two daughters try their patience and efforts with a parent who is a scientific genius.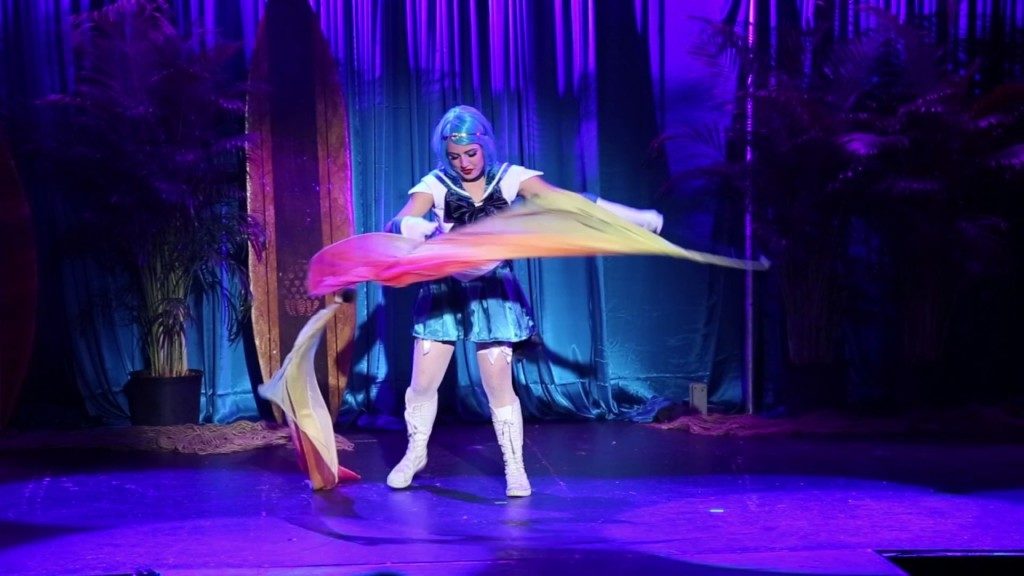 A recent Westminster College graduate, Viviane Turman will perform Malleable Vulnerability; An Invocation of Self, a coming-of-age story that is predicated less on age than it is the experience of evolving relationships on different levels. Pussycat Productions, a company honoring the stories of "womxn (and femmes and non-binary pals)," will present Love, Ann, about a Needham, Massachusetts Irish Catholic and her true story about motherhood and her experiences in dealing with alcohol and pain medicine addiction. In Matchstick Theory, presented by The WTC Black Box, the story focuses on a woman living with a disability and a new perspective on the stresses and challenges of living with chronic illness.
A one-man show that is part history lesson, part astrology and part life Journey. Take a trip on this hilarious story of how a man became afflicted by the nice guy syndrome and how that impacts his life to near ruin and how he is able to overcome it.
Veteran actor and performer Anthony Lovato makes the transition from GSLF volunteer for the prior three years to his first Fringe show with The Nice Guy, a comedy about a man's struggle to defeat the syndrome as indicated in the title. Meanwhile, Kaltin Kirby, actor-cum-game-developer who has appeared in three GSLF shows, returns with a show in two pieces: The Heart, reflecting on existential realities, and Core of the Game, exploring the Utah scene of games and game developers and their raison d'être for their passion.
In Salt Lake City, spoken word artists, monologists and slam poets have commanded a significant presence. This year's Fringe features an outstanding representative from the practice, RJ Walker who has ranked high in many competitions and is host and operator of The Greenhouse Effect Open Mic, SLC's longest running and most popular open mic style event. His show will be Indigo League: Poems Inspired By Pokémon Trainers, featuring selected monologues from the total of 50 covering the trainer classes that appears in the Red/Blue/Yellow Pokémon games. However, Walker will rely on audience selections to decide which character and monologue should be performed next. The deciding factor?: the first audience member to make eye contact with the performer.
MULTIDISCIPLINARY SHOWS:
Several shows also are interdisciplinary. One of the most diverse examples is touch by the Interdisciplinary Arts Collective (IAC), a group of musicians, composers, dancers, visual artists, and writers who will explore the concept of touch in various forms – haptic, visual, aural and emotional. Established at Westminster College two years ago, the group has explored freestyle improvisation, postmodern dance, contact improvisation, graphic score interpretations involving both musicians and dancers, deep listening and Fluxus practice.
Snapshot by the student-run Sasquatch Theatre Co., which produces works by women and minorities, incorporates choreography, soundscapes and text in a narrative about a woman in her mid-twenties who is going through emotional crises and is struggling to regain control of her identity. The work is written by Carlie Young, Abbie St. Vaughan and Sam Allen.
Fictitious People is about a hero figure who must find their way through forests and eerie landscapes, accompanied only by a bird, as they seek to complete their identity. Produced by Beyond the Line Theatre, the show incorporates movement, text, puppetry, music, poetry and visuals.
Rounding out the multidisciplinary offerings is Ri/ft by Suckerpunch Productions, which is a performance research group that uses its productions to examine research topics such as audience agency, environmental dramaturgy and immersive performance practices. Their show incorporates flashlights, marshmallow guns, pom-poms and tribalism as the narrative centers in a nation bound up by civil war.
Schedules and tickets can be found at the GSLF website.