NOTE: This is Part II of reviews of shows from the 2018 Great Salt Lake Fringe Festival. For Part I, see here.
Austin Archer's Marty Has Cancer – Prufrock Productions
Every performance of this play sold out or had standing room only, which likely makes it one of the most successful productions ever presented at the GSLF. The play, which premiered in June at the Hollywood Fringe Festival, received its regional premiere in Utah with the original quartet of actors, who are based in Los Angeles.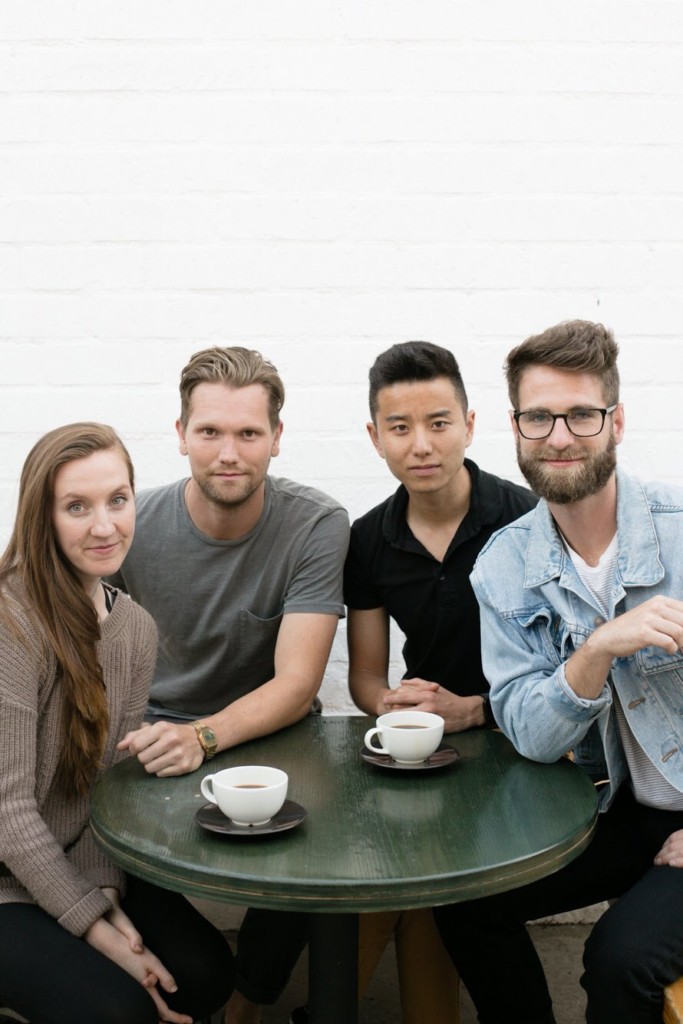 There is deep personal significance in this work by Archer, a Utah playwright, actor and musician, that the actors translated beautifully in the production directed by Madeleine Gail Rex. Its premiere took place in the same year that another of Archer's plays premiered in Salt Lake City – Jump!, a production by Plan-B Theatre and the Flying Bobcat Theatrical Laboratory. In Jump!, Archer builds the story around a loving man who is trying to make sense of a past inexplicable tragedy.
In July, Archer performed in The Aliens, a play by Pulitzer Prize winning playwright Annie Baker, in a regional premiere production of Riot Act Theatre. Baker's play is anchored in themes and the tones of the poet Charles Bukowski, amplifying the emotions of the complex, inexplicable, naturally contradicting dimensions of the human spirit.
Marty Has Cancer encompasses these artistic experiences that focus on the innate human senses of audaciousness and arrogance and our own propensity for "unfailing optimism" – as mentioned in an earlier review in The Utah Review about Archer's work.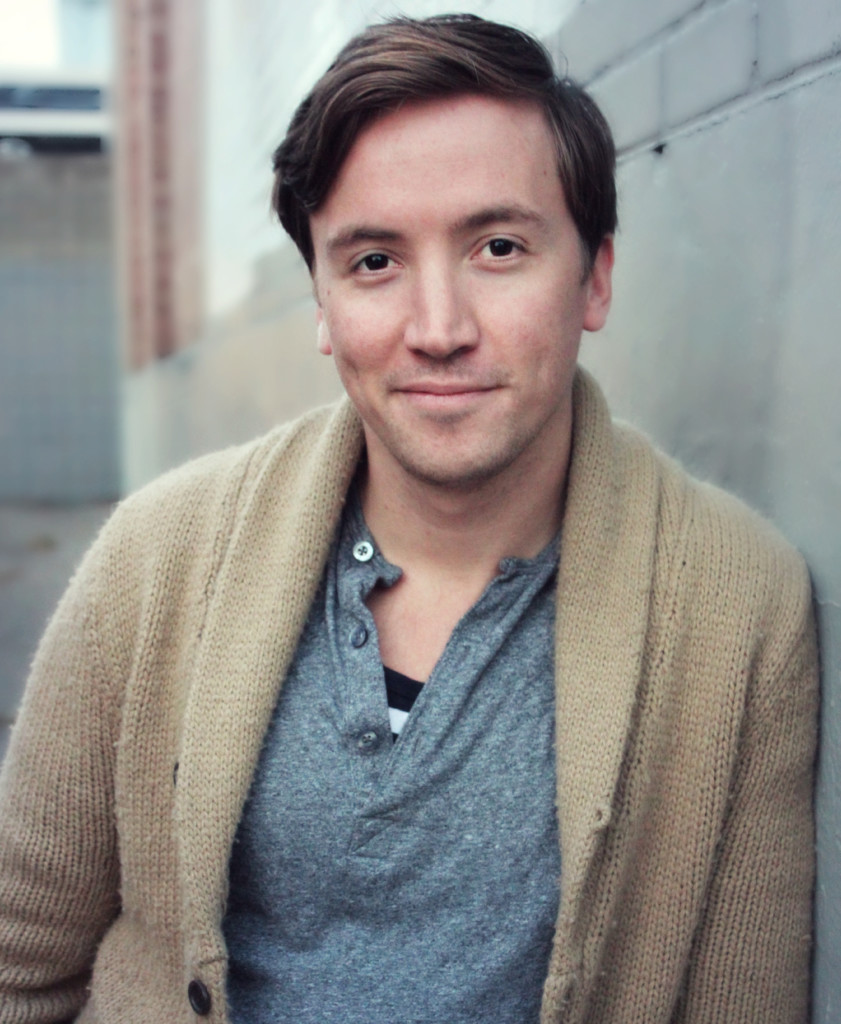 It is a buddy comedy that is layered with themes of death and disease. The play opens on an extended scene of banter between two friends at a coffee shop, Rhoul (Jess Kellner) and Choi (Sean Sekino). The dialogue is written so naturally and expressed so credibly. Both men are in their thirties but they have yet to realize that passing the age milestone of 30 meant it was time to put away their childhoods once and for all.
They're waiting for Marty (Dylan Stretchbery), who finally arrives approximately one-third of the way into the play. He tells them in the most unexpected matter-of-fact tone that he has been diagnosed with Stage IV throat cancer. Startled, Rhoul and Choi accept Marty's revelation with understandable distress but they also accept it without questioning it that much. When Marty asks that he has purchased a one-way ticket to Hawaii and would like his friends to join him, they do so with barely any hesitation.
In the midst of the comedy, Archer foreshadows what will happen. In the play's final scenes, Amber, Marty's surviving sister (performed by Marza Warsinske), meets Choi, who gives her some items that her brother wanted her to have. The play ends on the right notes of uncertainty.
The acting from every cast member is stellar in every moment. Stretchbery precisely embodies Marty, as Archer has intended. When the metaphorical fourth wall comes down briefly when the trio is in Hawaii, Marty delivers a short soliloquy that nails the play's emotional core with utmost conviction.
What makes Marty Has Cancer work so effectively is how Archer conveys his own feelings about loss and final moments in the safety of his writing that asks the audience member to absorb the emotions of his feelings. In exchange for the palliative effect of wonderfully written comedy, Archer is able to select the option of not making it a solitary journey. As Archer has ventured into writing plays, he is finding his way in speaking more plainly about and to loss. Time does not heal all wounds or aches of loss but it does offer clarity even if it does not offer comfort. The comedy reminds us how we might find the moments we had with the loved ones and friends we lost as not just funny but also comforting in some small way. Archer's play strips away the need for sentimentalities in talking about grief. And, because grief occupies such a vast, seemingly endless space, sometimes a different view outside is better from some vistas or windows than others.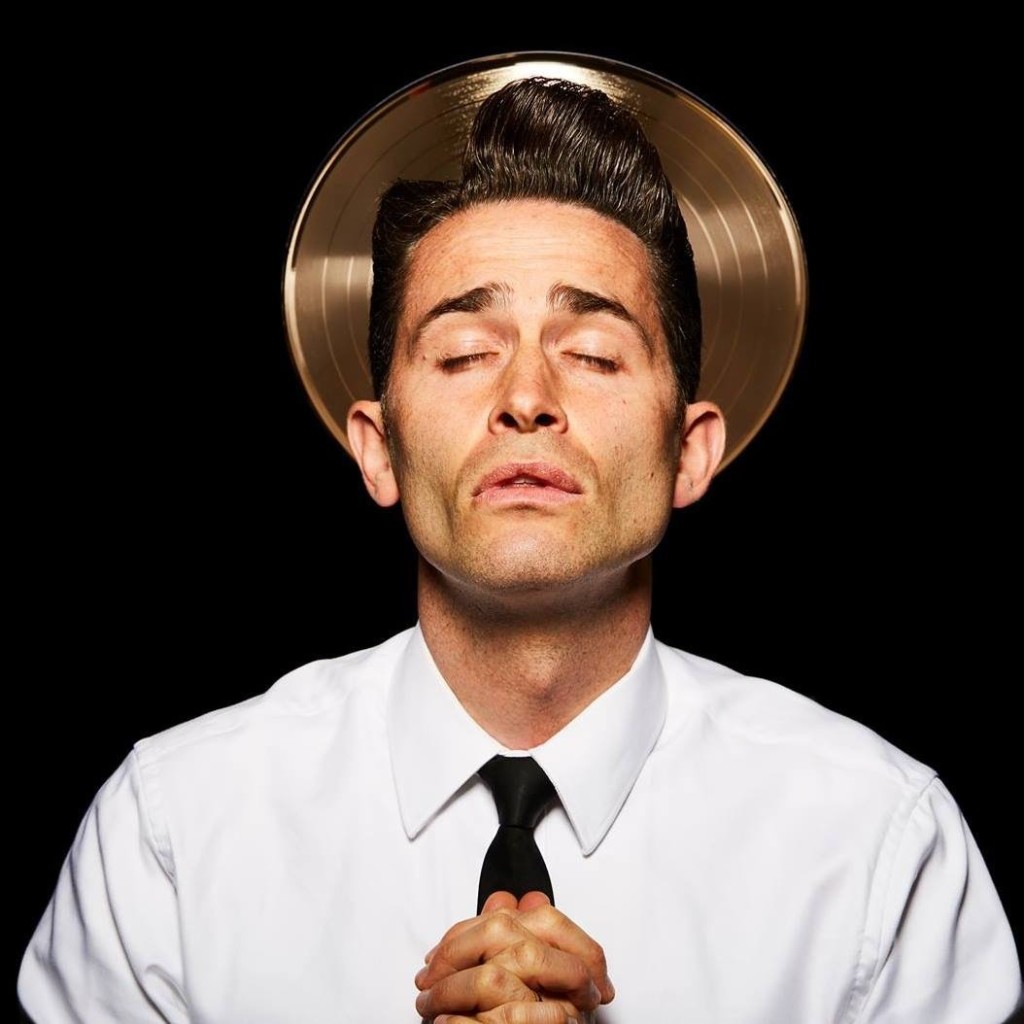 This Is The Plays – Ryan Simmons
This was a superlative one-hour show that subverts the "family friendly yet challenging" genre of Mormon musicals that especially dominated LDS pop culture for many young people during the 1980s. Unquestionably, it was the funniest take on Utah culture and Mormonism seen in many years, putting to shame the tired genre of shows such as the long-running Saturday Voyeur show by the Salt Lake Acting Company.
Simmons blends brilliantly music, physical comedy, dance movement and incisive commentary in a presentation that rings familiarly to any Mormon who ever performed in an LDS musical or pageant and is so clarified to make it accessible to any non-Mormon. Dressed in a crisp white shirt, narrow black tie, and black suit, Simmons rips away the wholesome exterior with humor that savages the culture of perfectionism, chastity and sanctity, the social awkwardness of love and the equally groansome attempts of Mormon leaders and espousers of a curious folk doctrine to thwart the sexual revolution and social issues such as women's rights.
Simmons, who grew up in Utah and performed extensively in musicals and theatrical productions, recently returned from New York City with his wife and children, where he lived for a decade. He works currently as a marketing and event coordinator for a local law firm but he has been crafting the character he presents in his solo show ever since his high school days. The show pops with doctrinal fabulousness, exaggerated moves and facial expressions. It is so relentless in its humor but Simmons barely pauses ever, segueing seamlessly into his next segment.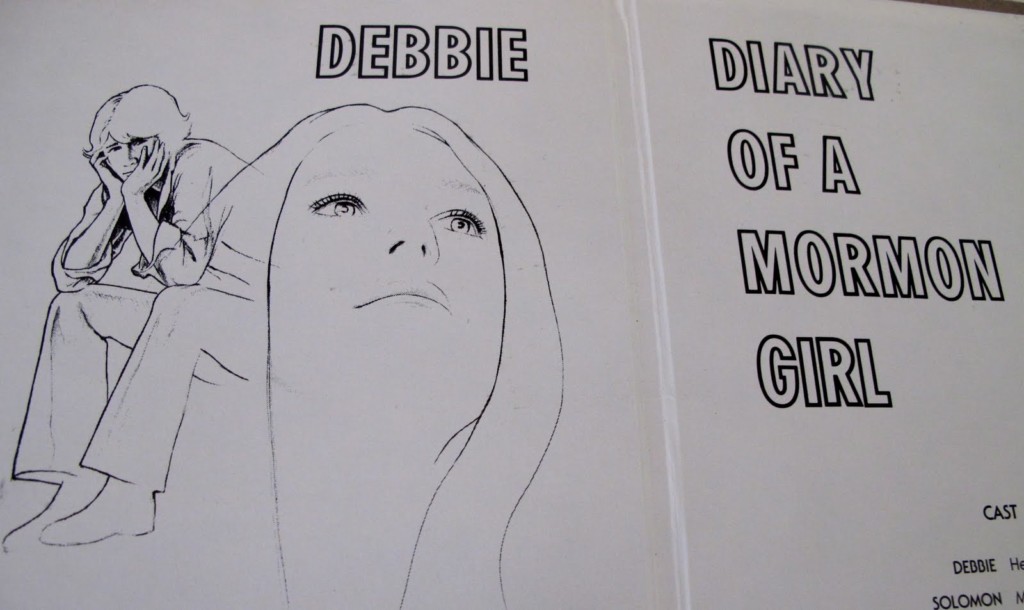 What makes Simmons' show stand out is research that augments his own performing experiences. These musicals have been a source of cultural pride, as indicated in research by Mormon scholars. But, Simmons leads to a far different interpretation by using direct references from the shows. The props include an old-style vinyl record player and stacks of classic recordings from the shows.
Simmons also appears to have selected the most definitive gems to consolidate his theme. Go to the Zion Theatricals website and more than three dozen of these musicals are available for licensing. Simmons zeroes in on those contemporary shows that became platforms for moralizing or for preserving traditional conventions of family life.
For example, Saturday's Warrior was the Mormons' 1970s answer to Godspell or Jesus Christ Superstar. The story involves children born into a Mormon family and before they enter their earthly existence, they vow to stay true to their church's doctrine of faith. But, they battle temptation on earth. Julie has fallen hopelessly in love with Wally Kestler, who is set to go on his LDS mission. But she finds a new boyfriend and writes her former love to tell him the news Jimmy is motivated by peer pressure to rebel against his parents. Jimmy believes in Zero Population Growth and legalized abortion. Well, chasteness eventually wins out over temptation and the musical ends as the characters are reunited in the afterlife.
Some of the funniest moments in a devastating critique came in his recounting of Debbie: Diary of a Mormon Girl. Debbie is preparing for her 16th birthday but teenage angst, frustration and disappointment overwhelm her. She starts recording her thoughts in a diary which she names Solomon. Magically, the diary becomes the persona of a man to whom she talks. Let's put it frankly: Debbie has serious daddy issues. She writes a letter to Boyd Packer, a high-ranking Mormon official who died in 2015. It is the anthropomorphized Solomon who ultimately guides Debbie to her testimony and salvation. And, Simmons telegraphs the creepiness of it with incredible humor and talent that only later do you realize just how subversive Simmons' show really was.
Flicker – Cat + Fish Dances (Aug. 10, 9 p.m.; Aug. 11, 7:30 p.m.)
One performing arts genre that certainly deserves a far more extensive profile at the GSLF. In many ways, dance is the jewel in the queen's crown of arts in Salt Lake City. The challenge, of course, is that many contemporary dance artists in Utah already have so many commitments as performers, teachers and choreographers.
An outstanding example of the potential came in Cat + Fish Dances presentation of Flicker, a 45-minute work featuring seven dancers. Cat Kamrath, the artistic director, set the piece with extensive contributions by each of the dancers. The result was a continuously flowing work of choreographic poetry that incorporates and synthesizes each dancer's conceptualization of what it means to flicker, whether in nature or the challenges and burdens of daily life.
In some instances, the images connote fireflies or butterflies. Others show dancers attempting to solidify a connection but only reaching a point before the efforts collapse and send the dancers offstage, while others emerge immediately to perform the next verse in this poetic dance. The flickers are sparks in occasional moments. Others invoke an image of flames of a fire coming from different spaces and how they interact and repel each other.
Equally impressive was how well the dancers moved and flowed in a performing space tighter and more confining than to what they are accustomed. Flicker succeeds because of how Kamrath blends the collaborative efforts of every performer. The dancers included Daniel Do, Conner Erickson, Maddie Maravillas, Emma Sargent, Kenzie Sharette and Alicia Trump. A testament to the ease of the dancers to adapt quickly is acknowledged by a late replacement. Dan Higgins, a choreographer and performer with the Repertory Dance Theatre, came in almost at the last minute. The dancers, who come from various backgrounds and performing experiences, have meshed well.
The company's 2016 production of Filament was named 'Best of F' in that year's GSLF.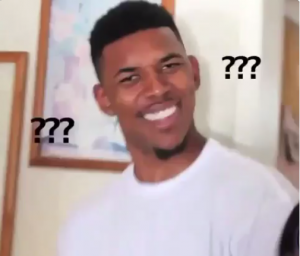 50 Memes in 50 Minutes – Brighton High School Theatre (Aug. 10, 6 p.m.; Aug. 11, 7:30 p.m.)
Fringe is excellent training group especially for aspiring young performing artists. From Brighton High School, students in the advanced theater productions class wrote and performed short vignettes inspired by 50 viral internet memes. Prior to the show, audience members were invited to vote for their 10 favorite memes, which become part of the performance. The only constants in every performance is the opening and closing memes are the same.
The contents of the vignettes are generally what one would expect from high school student writers but it really was a marvel to watch these energetic performers respond to the immediacy of the performing moment and they never missed a beat in going from one meme interpretation to another. And, they were versatile, confident performers. Some involved physical comedy bits, sight gags, music, game improvisation or a slice of drama. The class and the show were directed by Mindy Curtis. The best takeaway value is how students are encouraged to explore experimental forms of theater.