I'm always on the lookout for the next "hot" dish. Be it an appetizer or dessert, an entrée or a side, nothing intrigues me more than quality ingredients put together in surprising ways. These six dishes found around the Wasatch Front will tempt your taste buds with new flavors this long, cold winter.
Roasted cauliflower at Silver Star Café
This is one of the most unusual preparations of one of my favorite vegetables I've run across in some time. The roasted cruciferous is presented with a nutty chestnut puree, confit Meyer lemon rind slivers, cardamom, rum raisins and a final flourish of sage brown butter. Chef Dan Sweisford does a phenomenal job bringing these tastes together in one hell of a vegetable side dish!
Wagyu tartare at Naked Fish Bistro
Appearing on the menu in mid-January, Chef Akane is offering this beautiful, certified A4 wagyu tartare paired with confit egg yolk, herb aioli and preserved vegetables. The chilled, velvety meat pairs perfectly with the finely diced vegetables that offer texture and tang to every bite. They'll even bring the wagyu certificate with the cow's noseprint on it to your table for inspection.
Roasted corn crab chowder at Whiskey Street
Lest you think Whiskey Street is "just" a bar, you only need to glance at the food menu to know that you should pay attention to the kitchen as much as the cocktails. In cold weather, I turn immediately to warm soups to keep me toasty on the inside and Whiskey Street's roasted corn crab chowder does just that as well as fill you up with creamy goodness studded with roasted corn and veggies along with fresh crab. Topped with a smoked paprika oil, they'll also suggest a whiskey, beer and wine to go with it on the back of the menu.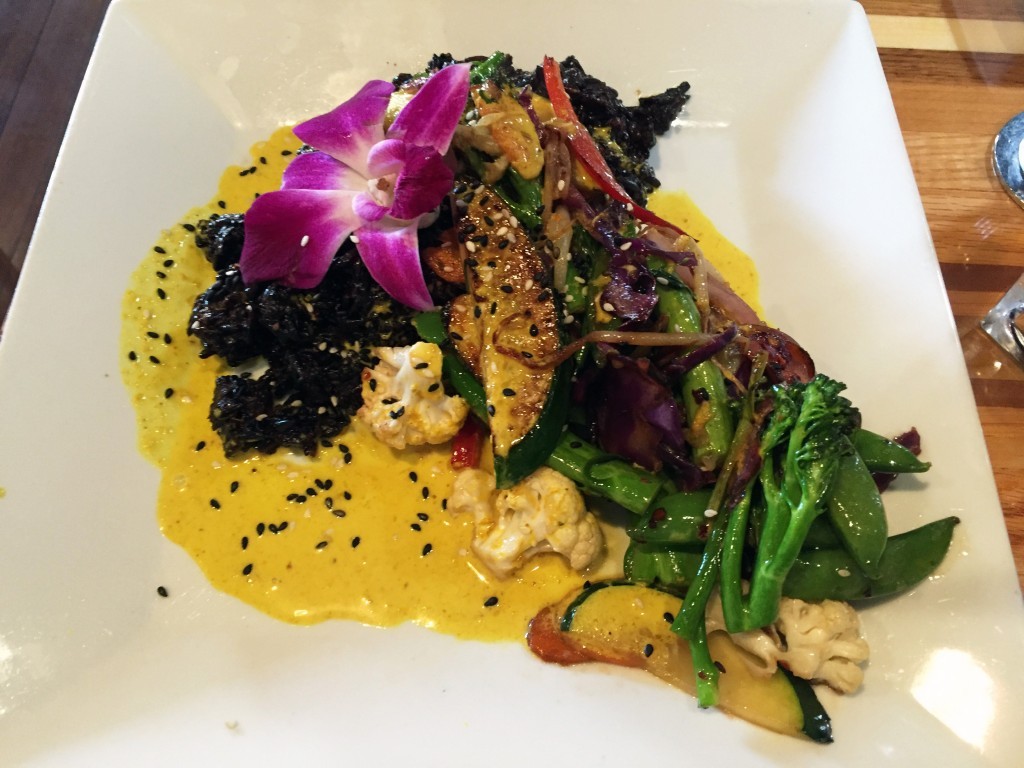 Thai sunrise coconut curry at Zest
As healthy for you as it is beautiful, there's nothing like Zest's Thai sunrise coconut curry to fight off the winter blahs. Fragrant forbidden rice and a stunning mix of sesame stir-fried vegetables give freshness to the coconut yellow curry sauce that you'll crave on a regular basis.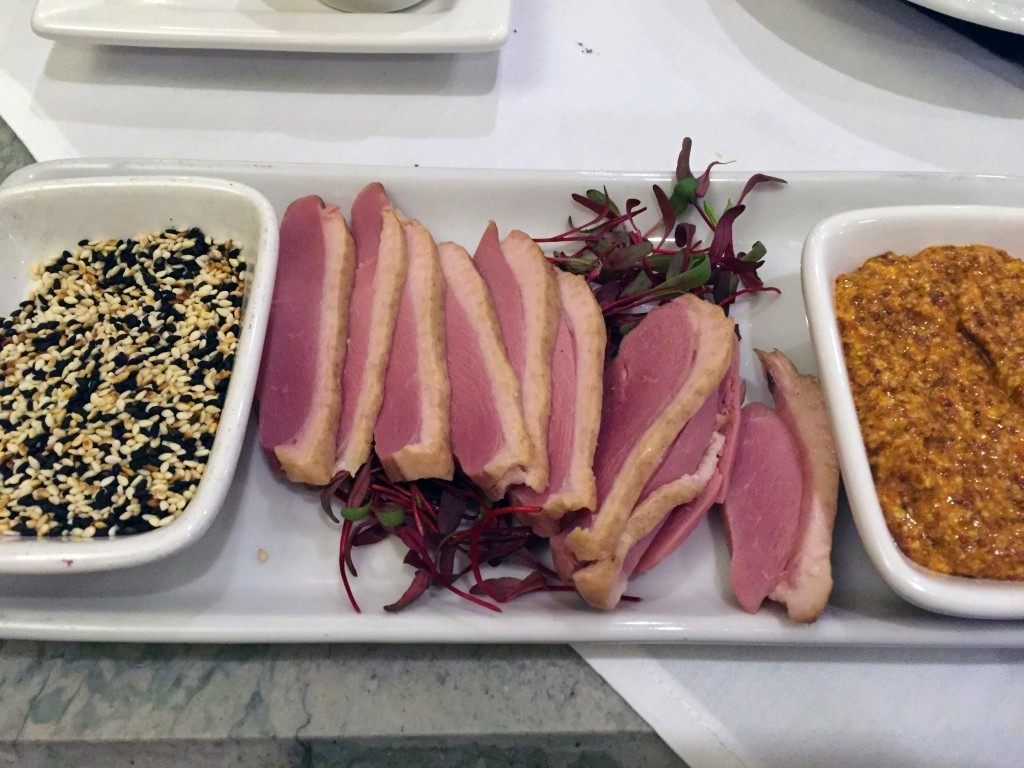 Duck and seeds at Cucina Deli
2016 might be the year of interactive dining if the duck and seeds dish on Cucina's dinner menu is an early indication. Tender smoked duck breast is sliced thinly and served cold in this presentation while guests are then directed to dip the slices first in Sriracha mustard and then toasted sesame seeds for a tantalizing bite you build yourself.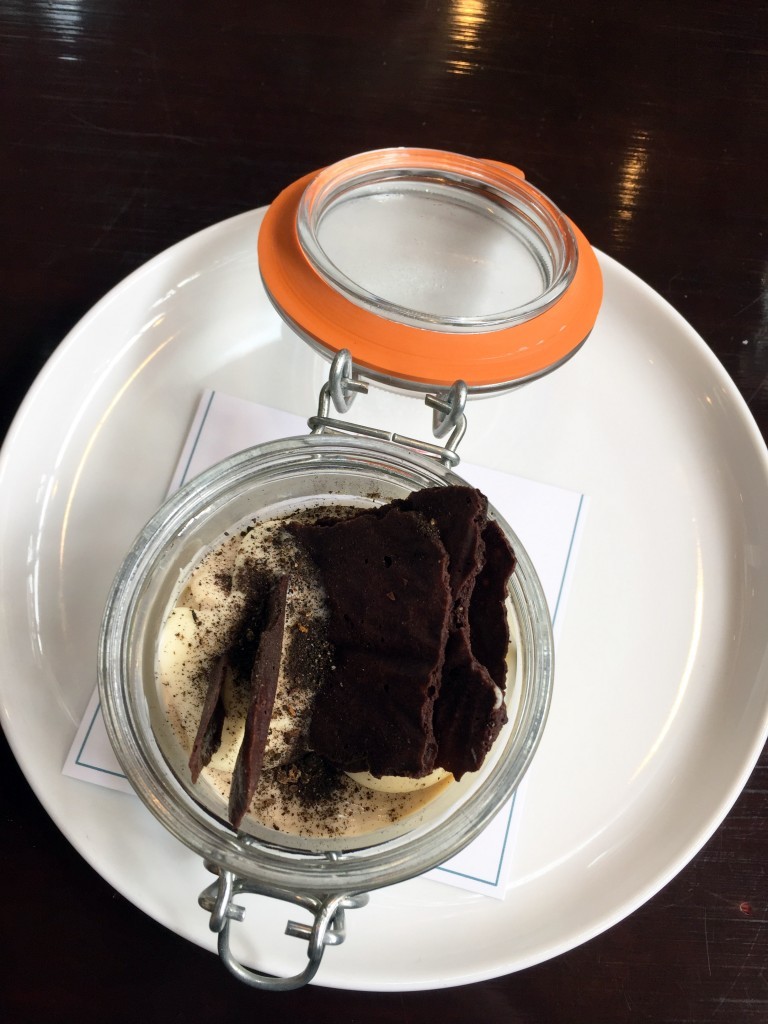 White chocolate budino at Current
Budino is as comforting as it gets in winter but this silky, rich custard surprises with lemon curd and citrus ash for a bright yet mellow flavor for your mouth followed by dehydrated chocolate mousse for a decadent hit of chocolate to finish.