There was a lot to celebrate in 2015 with the Utah Enlightenment, a creative movement where courage defines some of the state's most interesting and independent artists. Indeed, the Enlightenment disturbs and disrupts the peculiar Utah penchant to be civil and docile or to be content with platitudes and pleasantries. Artists are reclaiming Utah's unique spaces for sincere, healing and intelligent purposes, driven to rediscover a pioneering spirit unrestricted by the practices of those who would prefer two narratives that confuse, mislead or manipulate connections to the place we know as Utah. They are consistently fresh voices, effectively melding tradition with new perspectives and practices.
There are a few moments that stand out as important markers of the Utah Enlightenment, as we approach 2016.
Eoghan Knibble, 15, a musicology student at Spy Hop Productions, epitomizes the healthiest sense of musical egalitarianism that influences young artists who are impressively wise about their surrounding culture and who already understand the risks of embracing commercialism in trying to find a platform for a genuine artistic voice. Knibble was part of Arcane, a band that was formed during a Spy Hop musicology class and which recorded an album released last summer. (Rylee Hopkins, 15, and Sam Clower, 17, also were part of the project.)
Knibble's potential is immediately evident. The songs he wrote for the Arcane project could generally be described as alt-rock ballads, and are cerebral in their philosophical tone. Oscillations is his take on the classic life-as-a-merry-go-round metaphor. "It's about trusting yourself so that you don't become the cliché," he explained last spring in an interview with The Utah Review. The others echo an old soul: Into the Fray is filled with multi-layered lyrics about one's search for identity in the larger cosmos. Unknown Lilac is dedicated to an old family friend of his mother who died when Knibble was just three. The title refers to the color of the tag attached to the body. Apparently, the friend died of a drug overdose, believed to be diet pills. The bonus is an extraordinarily heartfelt voice in this young man. Knibble's creative nurturing is among hundreds of stories encompassed in the programming of Spy Hop, which received the National Arts and Humanities Youth Program Award last month at the White House.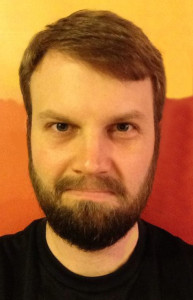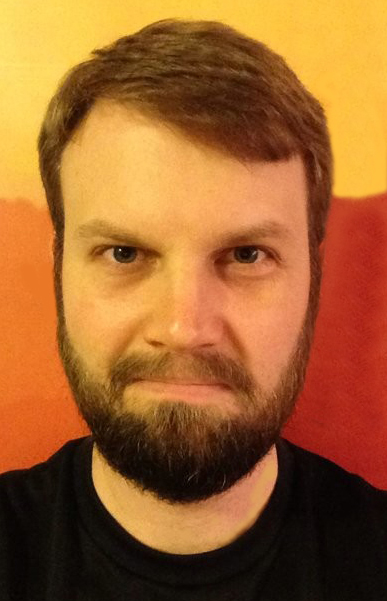 In Utah, musical talent runs in many rivers and streams. Some independent musicians are staking out territory that busts through conventionalism and lifts music from an esoteric perspective to an invigorating place where the musical rewards can be enjoyed by broader and expanded audiences. Focusing on an essential work by Terry Riley, one of the greatest composers of minimalism, Salt Lake City musician Matt Starling released a recording entitled Dorian Reeds (for Brass), which stands out for several significant reasons. This is the first recording of the work done with an instrument other than soprano saxophone, the instrument Riley (who also was a ragtime pianist during his Berkeley school days) learned to play as he explored jazz and the works of saxophonists such as Sonny Rollins and John Coltrane. While the available technology Riley had with creating the desired sound effects of looping tape was limited at the time he wrote the music, Starling uses the latest digital technology tools to magnify and extract the maximum potential of, as he writes, "pure hypnotic minimalism, with a pulsating and constantly evolving texture."
The musical impact of Starling's rendition is remarkable for how it redefines the typical listening experience for minimalist music. The listener is drawn into a journey that tempts with more intrigue and urgency each time the work is heard. It is as comfortable, approachable, contemplative and as rewarding as an artistic experience can be enjoyed with minimalism. The recording is an outstanding addition to any true audiophile's listening catalog.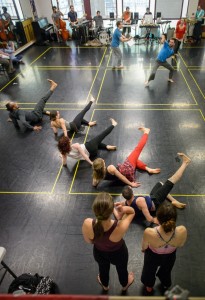 Starling also was part of one of the boldest, most widely anticipated experiments of artistic collaboration in Salt Lake City of recent years, represented in 53 Rooms. Daniel Charon, artistic director for the Ririe-Woodbury Dance Company, created a new work which incorporates 20 dancers on stage and a live performance of Terry Riley's In C, a pioneering work of the minimalist music period, by the Salt Lake Electric Ensemble.
The performance was a bracing welcome rush of springtime exuberance. Indeed, from both ends, the preparation for 53 Rooms became a mutually significant educational experience in terms of sharpening visual and listening skills for dancers and musicians with both groups gaining an enriched sense and deep respect for each other's art. The 53 Rooms performance manifested spring's promise with musicians and dancers learning to embrace their personal freedom, engaging with others and then fitting it all into a cohesive group.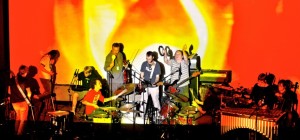 As usual, this year's Utah Arts Festival featured many excellent musicians. Among the most anticipated was Sound Mass, which performed on the festival's closing night in late June. Sound Mass is a relationship of deep musical loves and respect between two bands: My Education in Austin, Texas, and Theta Naught of Salt Lake City. Theta Naught has been known for how it improvises along a broad spectrum that feels as comfortable with Bach as it does with the continuously shifting cosmopolitan jazz styles of Miles Davis, the alternative metal of Faith No More, and the experimental rock of Godspeed You! Black Emperor. My Education orchestrates well-finessed yet still flexibly structured songs and richly textured compositions that really do thwart the temptation to classify the music conveniently as post-instrumental rock.
Assembling the musicians from both groups, however, underscores how the resulting music of Sound Mass reflects the idea that the sum of two great parts can lead to virtually limitless satisfaction and results. It is an incremental yet significant step toward finding a new musical vocabulary that forges a whole spectrum of musical idioms, ideas, forms, philosophical ideas about creative freedom, sound technologies and spatial dimensions about music into an emerging new organic system of music-making. Spiritual Docking, Sound Mass' most recent release, reveals the promise of 21st century music that transcends all genre lines. Given how difficult the schedule is to coordinate for members of both bands, the collaboration is justifiably remarkable.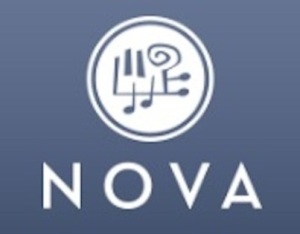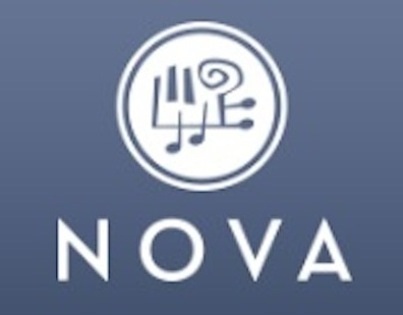 Another consistent marker in terms of music for the Utah Enlightenment comes through the genius of Jason Hardink's thematic programming for the NOVA Chamber Music Series. This includes pairing precedent-breaking works such as one of Beethoven's late string quartets with a 2009 work for six percussionists (Timber) by Michael Gordon, a fascinating connection of the aesthetics driving post-minimalism with the 'unbotrusive originality' of the earlier work. The approach is expanded in NOVA's current season, in which each concert matches works from the existing chamber music literature with new compositions and Utah premieres of music by local and nationally known composers. The programming conveys marvelous, remarkably lucid parallels about the creative process in composing and music making between new and old composers. Hardink also made a formidable presence as pianist, along with violinist Kathryn Eberle, in the world premiere of Eric Samuelsen's The Kreutzer Sonata, which played to exceptional acclaim in a Plan-B Theatre production.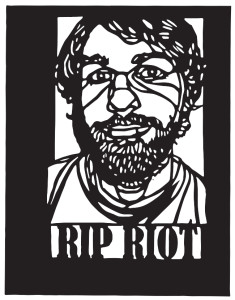 Utah has an extensive zine culture, as reflected in the collection curated at the City Library in downtown Salt Lake City. Last January, a book was published highlighting one of the most outstanding examples by the late Blake Donner, a Utah writer. The compilation of all eight issues of The Fifth Goal is in a book titled The Fifth Goal 1998-2003: Transcendental Graffiti Zine, published jointly by Division Leap of Portland, Oregon, and Hierophant, based in Salt Lake City.
It is a major tribute to Donner, a young Renaissance man with many interests who also was the lead singer for the hardcore punk band Parallax. Donner, who was 24, and three of his friends died in the summer of 2005 when they tried to swim to an underground chamber through an underground passageway in a cave near Provo, Utah. The Fifth Goal is a magnificent embodiment of the artistic impulses which become possible in the Utah Enlightenment. Also included are essays and texts by various contributors and editors who knew Donner as well as those discussing the author's interest in freight train graffiti along with his cultural influence and impact in Utah, where he lived.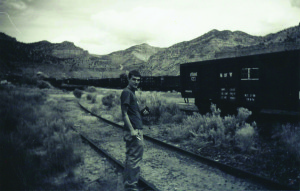 Donner was unconditionally courageous, forever restless, and insatiably curious in his art and music and he left an indelible imprint upon the artistic souls of friends as well as those who only heard about his work long after his accidental death nearly ten years ago.
One of the many significant aspects of Donner's work in The Fifth Goal is how he presented a substantial, rock-solid justification for graffiti's artistic merits and aesthetic, especially in celebrating the venerable tradition of chalk drawings that have adorned freight train cars for many decades. In fact, as Travis Low, one of the key individuals who brought Donner's work forward in this book, indicates, Donner's own drawings using his moniker of 'RIOT' can still be found on railroad cars.
The arts and letters output of a more enlightened Mormon literary impulse continues to grow at a near-exponential rate. David Pace's novel Dream House on Golan Drive (Signature Books, 2015) is a magnificent example of what is possible in the Utah Enlightenment, especially among writers who transcend the conventional boundaries of their Mormon identities (whether as current or former members). Its publication is timely because currently the substantial core of LDS doctrine and its recent pronouncements of faith and practice ring hollow persistently.
The novel expands upon an earlier short story Pace wrote, American Trinity which focuses on the Mormon legend of the Three Nephites. In the latest work, Pace channels a Nephite character in a story that begins 40 years ago in Provo and centers on Riley Hartley, a Mormon boy in a large family. As the story expands into the 1980s, Riley, now a young man, is deeply conflicted about his faith. There are failed marriages and relationships, the trials of a young woman who comes to live with the family because of a personal revelation, disappointment about his father who is a rising star in the church as a potential general authority, and frustration about whether true salvation would ever be possible within the confessional confines of Mormonism.
Reading Pace's novel brings to mind Joseph Campbell's astute observation: "Every mythology, every religion is true in this sense [once it is liberated from its cultural prison], it is true as metaphorical of the human and cosmic mystery. But when it gets stuck to the metaphor, then you're in trouble." The LDS church is fumbling notoriously to extricate itself from its long self-inflicted sentence of cultural imprisonment. The church's messages about cherished Mormon values of perfectionism in family and faith grow thinner in each iteration for a community of believers that is culturally enlightened and seeks meaning in humanistic traditions.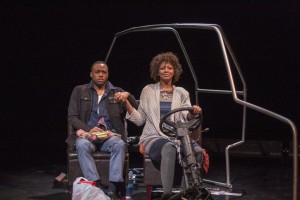 Plan-B Theatre, now in the midst of its silver anniversary season, is hitting all of its strides in original productions, such as Melissa Leilani Larson's Pilot Program, an exceptionally nuanced statement on Mormonism and the complex relationship with polygamy. Matthew Ivan Bennett's growth as a playwright, in particular, has been a marvelous phenomenon to witness. For the Radio Hour series, produced in conjunction with KUER-FM's RadioWest, Bennett wrote Otherwhere, a hugely successful experiment in programming. Crafted with the utmost attention to persuade listeners – almost up until the climactic moments of the story – that RadioWest host Doug Fabrizio's interview with Dr. Arlen Childs (executed brilliantly by actor Jay Perry) was real, the episode paid handsome homage to the famous 1938 radio broadcast of Orson Welles' production of The War of The Worlds.
Last winter, Bennett's play A/Version of Events became an outstanding addition to the growing canon of Utah Enlightenment works. It achieves precisely what Marina Abramović explains: "Our society is in a mess of losing its spiritual center… Artists should be the oxygen of society. The function of the artist in a disturbed society is to give awareness of the universe, to ask the right questions, to open consciousness and elevate the mind."
Two characters are presented in the play: a married Mormon couple in their middle 30s, who are heading through Pennsylvania on their way to Hershey's Chocolate World. However, this trip represents a significant purpose for a couple wondering if their marriage can survive and heal after the death of their son, Braeden, who was born with severe disabilities and had drowned in an accident.
Making Bennett's play even more extraordinary were the searing performances of Carleton Bluford and Latoya Rhodes. In the play, we learn it's okay to accept grief's messy, complex process that does not have to become an exercise of navigating neatly defined stages. By the play's end, we recognize it is grief's messiness which makes us most uncomfortable, almost to the point of being blinded, for example, to the still important 'come weal, come woe' proposition of marriage. So convincing was the performance that one could believe Bluford and Rhodes are the actual married couple, down to body language and facial expressions. One of the most powerful depictions in every sense, the play set a new hallmark in Plan-B Theatre's distinguished record of bringing courageous new works to the stage.
One of the most compelling literary events in the Enlightenment is The Bee: True Stories from The Hive. Modeled on other story-telling venues such as public broadcasting gems The Moth Radio Hour, The Bee has rocketed to one of the city's most popular small venue events. Held every second month at rotating venues (Urban Lounge and The Leonardo), The Bee has become an unconditional success, drawing audiences and participants ranging in age from their 20s to their 70s. It also was a featured event at the Utah Arts Festival.
Perhaps the foremost rule and explanation for its success is that The Bee event is a safe space for all participants. Serena encourages the audience to be courteous, which means silencing mobile phones and avoiding banter in the middle of a performance, and especially not to vocalize any value judgments about social or moral character. A critical element, as she explains, is the storyteller's capacity to bring the audience into the experience of the story's details, especially as the storyteller is communicating as an emotionally transparent performer. The Bee organizers also keep the nature of the competition as light-hearted yet still serious enough as possible.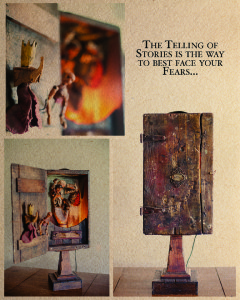 The Utah Enlightenment also is propelling intriguing artistic expressions in various media. There is the touching narrative of one artistic persona reflected in real-life events: Mister Pauper stepped forward to take the risk, knowing that he would lose everything including his home and, for at least a while, his family. Now, Mister Pauper has found a new, safer – albeit occasionally just as risky – arena to connect soulfully and spiritually through the story-telling potential of art. And, in this new venture, Mister Pauper is finding redemption – even refreshed connections – with those he loves and respects, especially as he collects and repurposes throwaways into new pieces that recover their relevant, instructive, and enlightening meaning.
Mister Pauper's story is part of Utah artist Jake Buntjer, one of the 55 new artists who appeared at the 2015 Utah Arts Festival. In his first arts festival exhibition, he also won one of the major awards which assures his return to next summer's event.
Buntjer's pathway toward becoming an artist is different than others in many respects but then not so much in others. "I had started in photography in college but then I dropped out," he said in an interview last summer with The Utah Review. "I had started a family – with three children — when I was young and there were the pressures and doubts about the livelihood of being a photographer.
Art, however, emerged quickly as his soulful redeemer, especially as he welcomed the opportunities to use his art to tell stories. "Art allows us to discuss the things we normally cannot talk about politely," he explained at the time. His works, which emerge from objects and discarded items he collects with relentless yet focused obsession, readily convey all sorts of meanings, often left freely to the viewer's own interpretation. There is whimsy but there also is darkness in some of the cheekiness of the works. And, there can be the subtlest essence of pain, disappointment, loss and the struggle to be validated but, that again, is left more openly to one's idiosyncratic interpretation.
"It is a weird draw to odd objects, especially dead ones that no longer are used for the function they were intended for," he explained. "I collect everybody's little throwaways, such as every screw and pipe section my grandpa collected. This is the lifeblood of materials for my workshop with wall-to-wall shelves packed with objects. But, I should stress that it's organized chaos."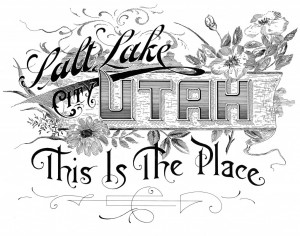 For Skyler Chubak, the path from graffiti and chalk art to a contemporary appreciation for the art of American penmanship that originated in the earliest years of the country's establishment is grounded in sound tradition. The art of fine penmanship was advocated as an essential feature of American democracy.
For the most part, he has been self-taught, displaying an impressively fierce discipline for practice and restless pursuit of perfection. Chubak, who is sincerely self-effacing about his skills as a calligraphic artist, compels the observer to see beautiful penmanship not as an anachronism nor just as a pleasant hobby to occupy free time. As with graffiti, it is a dynamic art emphasizing the essential and most important virtue of the American identity. Chubak's year has been packed with commissions and ambitious independent projects are slated for the forthcoming period.Iit is heartening to see an artist of his generation, in which everybody is prominently defined by his or her unprecedented access to portable electronic and digital tools for communication, cultivate penmanship as a still-worthy archetype of intellectual pursuit and creative expression. Indeed, Chubak's work is not only an unforgettably elegant, visual feast for the eyes but it also can convey purpose and important messages often more powerfully than the avalanche of marketing and advertising cliches to which we are continuously subjected.