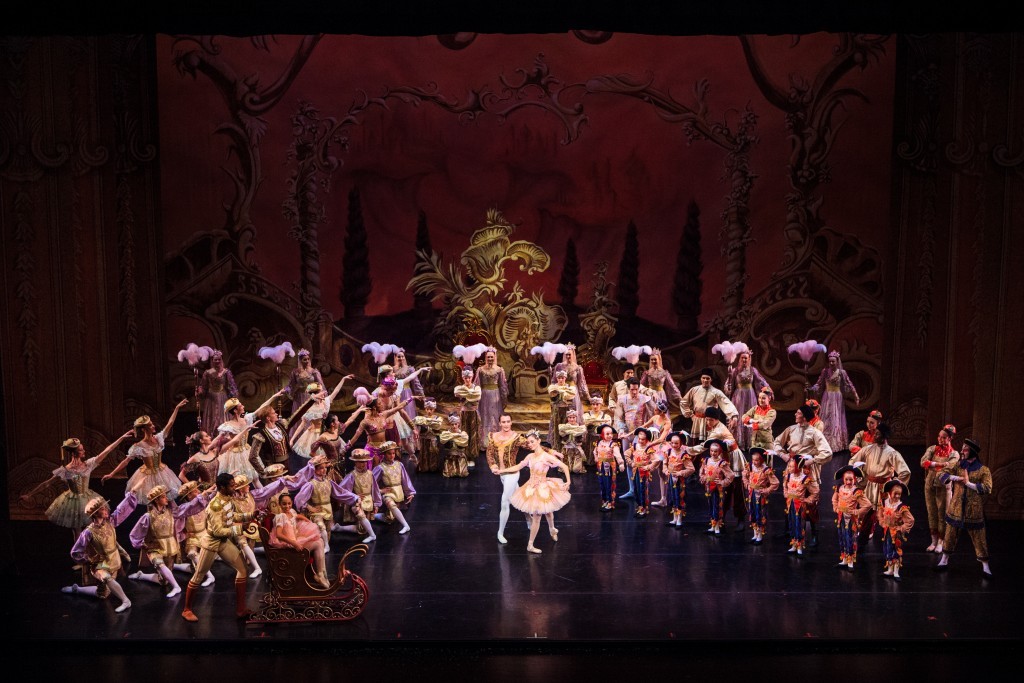 Few activities bring the charm and wonder of the holiday season to life more than Ballet West's annual run of the Nutcracker. Giant mechanical dolls and bears dancing, sugar plum fairies twirling, Clara saving the Nutcracker prince from harm by the Mouse King—all with the iconic Tchaikovsky score played live by the Ballet West Orchestra.
As the longest running full production of The Nutcracker in America, Ballet West continues Willam Christensen's visual extravaganza with even more gusto to celebrate the 60th year of performances in Utah this December.
What Christensen's version of The Nutcracker delivers to Salt Lake audiences is entertainment for all ages. Young ballerinas dream of dancing the role of Clara (Eva Thompson, Olivia Huntsman, Kennedy Stapley and Ella Whitney) while younger children are entertained by the toy soldiers and humorous fighting mice in Act I. Then there are the traditional ballet lovers who thrill at the sight of the Snowflakes dancing in unison across the stage and the dazzling pas de deux that keep the story on pace.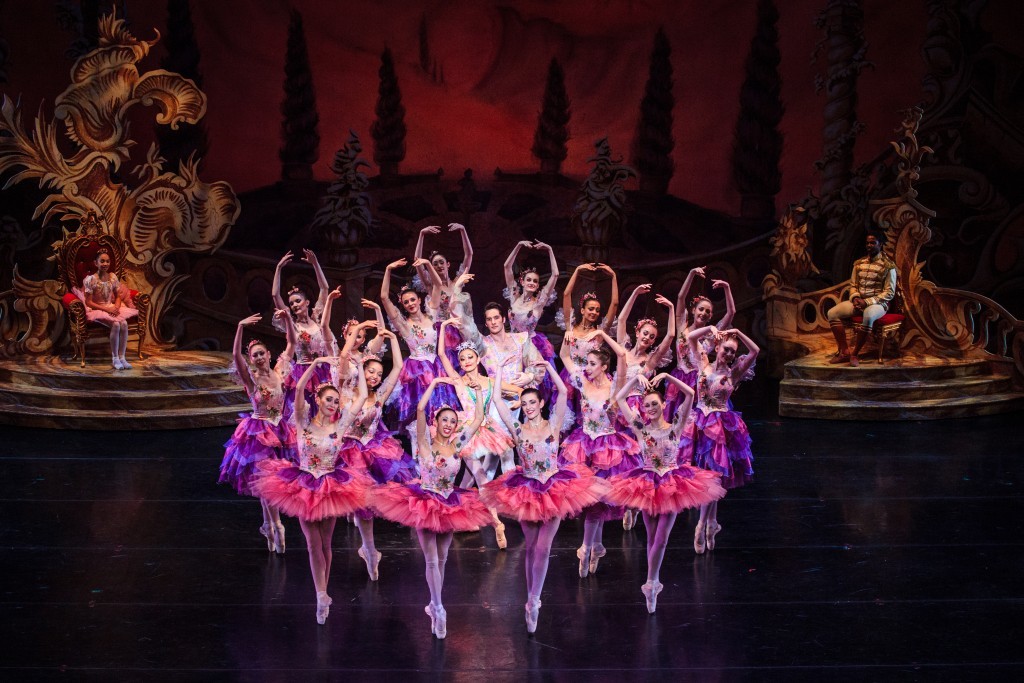 Most impressive was first soloist Sayaka Ohtaki as the Snow Queen and her Cavalier artist Trevor Naumann. Ohtaki's gorgeous lines and impossible flexibility evoked awe from the audience during dynamic lifts and jumps. She was absolutely glowing on stage one matinee performance—either from her status as a newlywed (congratulations!) or simply from performing in a role perfect for her stature.
Always a favorite, the Sugar Plum Fairy danced by principal Katherine Lawrence and her Cavalier first soloist Adrian Fry performed with elegance and grace between the parade of divertissements invited to entertain Clara during her visit to the magical kingdom.
Of note were artist Gabrielle Salvatto's fluid movements in the Arabian Dance and of Chinese Warrior Oliver Oguma's (artist) acrobatic dance around the on-stage dragon.
And of course the Mother Buffoon's head and feet, played by artists Logan Marin and Silas Campos, nearly outshined the little buffoons and their adorable routine.
After 60 years, Ballet West's The Nutcracker is still bringing joy to families of multiple generations with heartwarming scenes of family and friends as well as colorful dances from around the world.
To experience the magical journey yourself, matinee and evening performances of The Nutcracker continue through December 27, 2015. Visit Ballet West for additional details and to order tickets.
Ballet West will also host onstage Sugar Plum Parties for children for just $10 after each matinee (except Dec. 24) where youngsters can join the Sugar Plum Fairy and other Nutcracker characters from the ballet for refreshments and a special treat.