This year's record-setting slate of 88 short films for the Utah Arts Festival's Fear No Film venue will be presented in 12 programs during the event's four days. All screenings will be in the City Library auditorium and are free and open to the public. Each of the programs is summarized below. For the Women Who Rock! screenings, the overview is presented here in a previous feature of The Utah Review.
Documentary Shorts 1: A collection of shorts that explore immigration, gentrification and confrontation in our ever changing and shrinking world (June 20, Noon)
Among the films featured in this screening is the first Fear No Film entry ever from Cuba. Directed by Kavery Kaul (14 mins., 2018), Cuban Canvas takes place in Havana, as artists Roger Toledo Bueno and Ariamna Contino explore the legacy of their nation's most compelling visual artists, including Manuel Mendive, Rocio Garcia and Roberto Diago. Bueno and Contino have turned the conventional genre of landscape paintings into potent cultural statements about economic mobility, social stagnancy and the impact of drug trafficking and violence.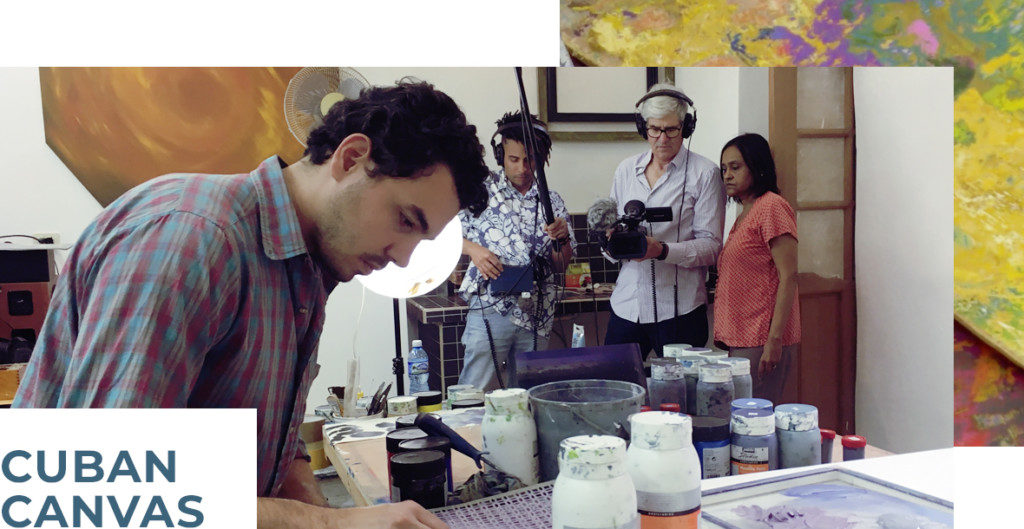 Timbó (Peiman Zekavat, 9 mins., 2017) is a U.K. film set in Brazil, an eye-opening concise presentation of what is lost in the quest of human dominion over delicate ecosystems. In The Brazilian Amazon rainforest and its indigenous community (the Yanomami) are vulnerable to the construction of enormous dams by energy corporations. The proposed dams are massive in size, large enough to flood the total acreage representing major European capital cities. The floodwaters are capable of dissolving water with toxic plants, known as timbó, which the Yanomami use to stun fish so they can catch them. The plant's toxins, however, could be fatal if ingested by humans.
Ben Garchar, a filmmaker living in New York City, is making his third Fear No Film appearance with Neighborhood (15 mins., 2019) a gorgeously mastered cinematic statement on the impact of the rapidly gentrifying working-class Brooklyn neighborhood of Bushwick. Garchar nails all of the elements one typically would expect in a feature-length documentary, as he weaves the stories of a rooftop pigeon keeper, a webcam model who obliges a curious fetish of her fans and a man who insists that ghosts are haunting him.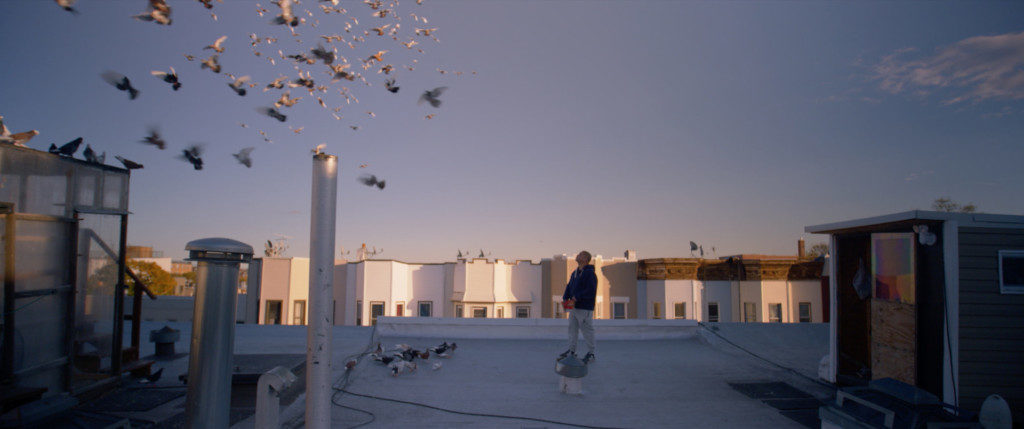 Other films featured in the program include Through the Desert, 15 mins., Germany/Israel and For Your Consideration, 19 mins. United States
Documentary Shorts 2: A collection of docs that provide focus both large and small – a perception based on the lens that is used. They include captured images that allow us to reminisce, reflect, and to pass our memories and wisdom along to the next generation.(June 21, 4 p.m.; June 23, 2 p.m.)
Among the highlights in this screening is a short from Switzerland that premiered at Sundance earlier this year, All Inclusive (Corina Schwingruber Ilić, 10 mins., 2019). The film captures the natural comedic elements of people on a giant cruise on the open seas. Among the honors it received was a Documentary Short Special Jury Award at this year's SXSW Film Festival.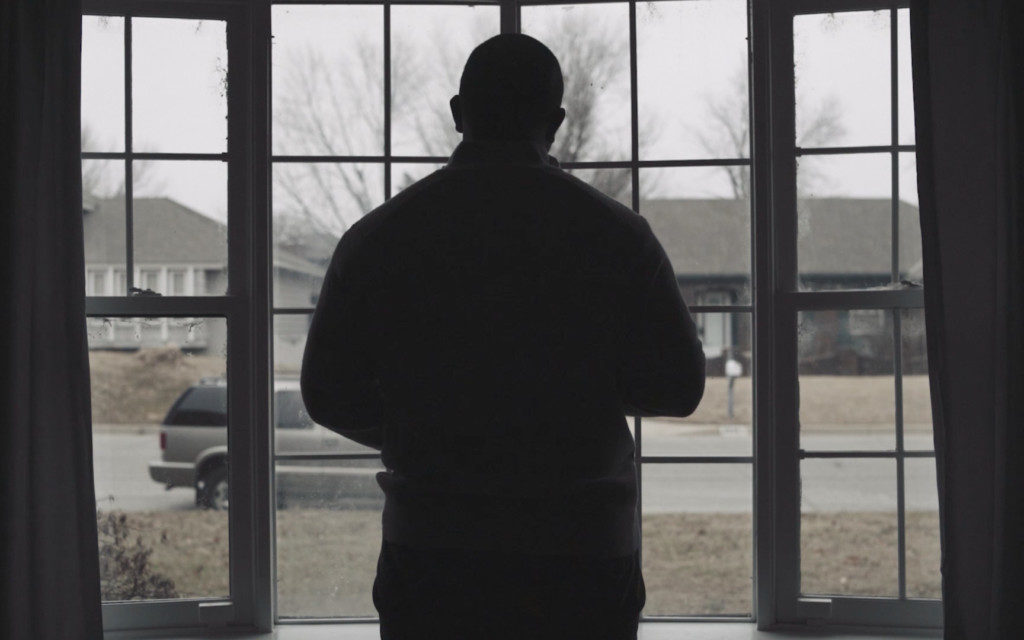 At just one minute, the shortest film ever to be in Fear No Film, The Voicemail by Kyle Solomon (2019) is striking as a stark statement on one of the most discussed social problems of our day. Solomon is an independent musician and film composer who often writes scores for other filmmakers, especially in electronic music and which feature guitars primarily. He recently made two short films: The Voicemail and Hush-Hush.
Dulce (Guille Isa, Angello Faccini, 11 mins., 2019), also a short that premiered at Sundance this year, is another Fear No Film entry with the undergirded theme of human impact on nature and/or climate change. Focusing on a remote area along the Colombian Pacific coastline, the film follows a village mother teaching her daughter to swim so she can harvest the piangua cockles at the mangroves with the other women in the village, located in the Iscuandé River delta. The task becomes increasingly risky, as tidal heights have intensified because of climate change that has threatened washing out remote villages. The mangrove ecosystem is essential to the livelihood of the village residents, as this deeply textured coming-of-age film demonstrates.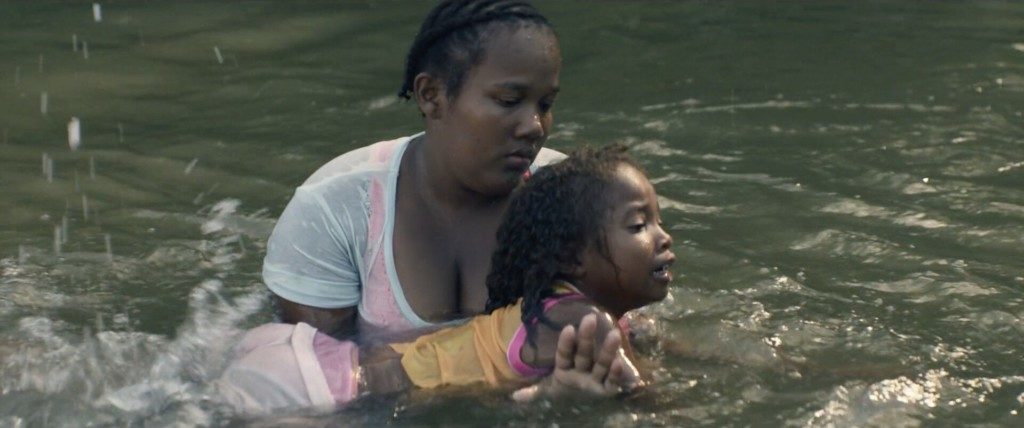 The screening includes another short from this year's Sundance — Life in Miniature (Ellen Evans, 5 mins., 2018). This U.K. filmmaker chronicles a woman artist trying to legitimize her standing in the genre of miniature artists.
Other films include The Art to Survive, 20 mins., Austria; Photos in the Rain, 10 mins., United States, and Into My Life, 15 mins., United States
Animated Shorts: A range of different animation techniques are used to tell these unique and sometimes socially poignant stories. Just don't call them cartoons. (June 20, 6 p.m.; June 22, 8 p.m.)
This screening features some short animation features that have won major awards. Floreana (Louis Morton, 4 mins., Denmark, 2018) is set in the future on a remote island as people are training for a major mission and viewers glimpse the infrastructure of this unique training base and the creatures inside it. The film won Best of the Fest at the Los Angeles Animation Festival along with honors in the experimental animation category.
Reneepoptosis (Renee Zhan, 10 mins., 2018) won the Short Film Jury Award in animation at Sundance this year. The film follows Renee in three different age generations embarking on a spiritual journey to locate God, who also happens to be Renee. It is the quintessential representation of the self-directed spiritual discovery.
Les Lèvres Gercés (Chapped Lips) (Fabien Corre, Kelsi Phung, 5 mins, 2018) is one of several Fear No Films exploring non-binary sexual identity. This French film encompasses a simple kitchen table setting as a mother and her child gingerly establish a dialogue. The directors were inspired to make this short after viewing the feature-length Gender Revolution. In an interview with Rob Munday, the directors mentioned a scene from the film that inspired the short: "where a mother explains that she first opened her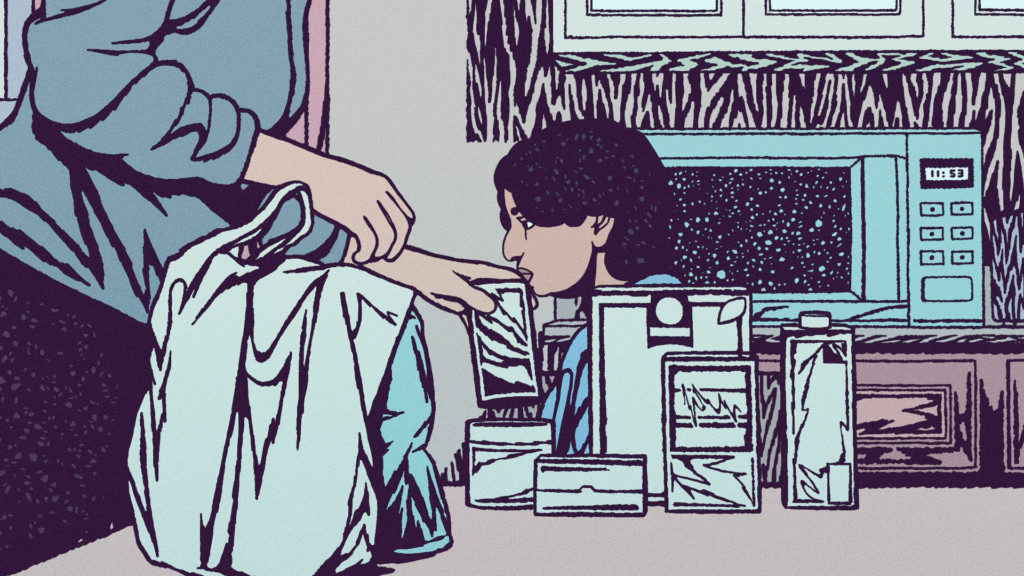 Also appearing at Sundance earlier this year, Albatross Soup (Winnie Cheung, 7 mins., 2018) is a cerebral piece, indeed. Born in Hong Kong, Cheung was raised in Queens, New York and now lives and works in Brooklyn, often collaborating with artists in other disciplines to create work. This film was featured earlier as a Vimeo staff pick premiere and short of the week.
Other films include Vermin, 6 mins., Denmark; Good Intentions, 9 mins., United Kingdom; Too Young for a Memoir, 5 mins., United States; Grand Bassin (Big Pool), 7 mins., France; Synchronicity, 4 mins., United Kingdom; Best Friend, 6 mins., France, and Grands Canons, 11 mins., France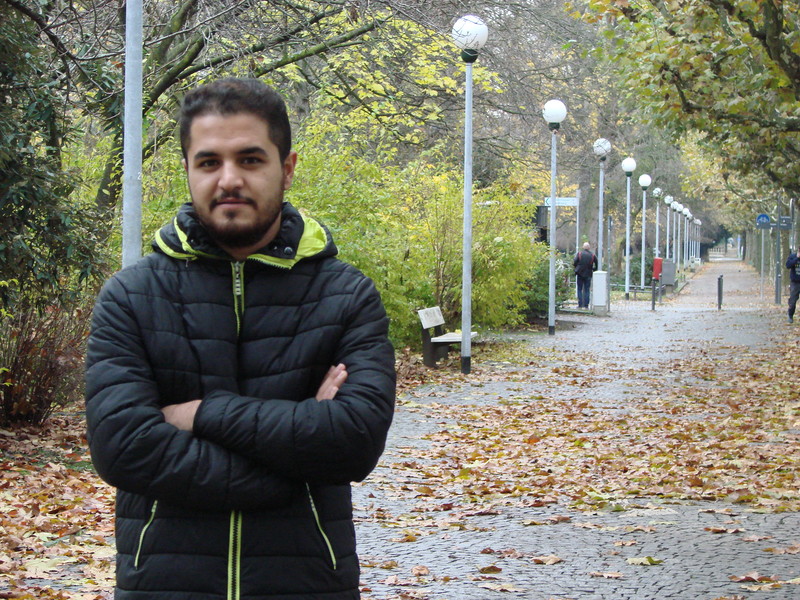 Narrative Shorts 1: This collection of shorts features a prima ballerina taking her last bow, a struggling actress transforming, two new teachers dealing with very different circumstances, and a widower who communicates in Morse Code with his wife from the beyond (June 20, 2 p.m.; June 22, 6 p.m.)
Short films from Iran have been featured regularly in recent years at Fear No Film and 2019 is no exception with three entries from the country. One is Parvaz Mahiha (Flying Fishes (Mohammad Towrivarian, 15 mins., 2018), a story about a new teacher in a fishing village who tries to comprehend a student who is the only girl in his class. Towrivarian, a Kurdish filmmaker, has produced prodigiously over the last dozen years with eight short narratives and documentaries.
Other films in the program include Faith, 15 mins., Russian Federation; Moth, 17 mins., United States and Ultimo Acto (Final Act), 18 mins., Portugal
Narrative Shorts 2: These films bring perspective to the everyday lives of those with more, those with less and those sometimes marginalized by society. Relationships are strained and sometimes gained over economic plight and the universal desire to belong (June 21, noon; June 23, 6 p.m.)
One of the major stories of this year's Fear No Film program is the presence of numerous short films from this year's Sundance. A veritable jewel is Dunya's Day (Raed Alsemari, 14 mins., 2018), which also is Fear No Film's second entry ever from Saudi Arabia. The film, the first ever from the country to be accepted into Sundance, won the Short Film Jury Award in the International Fiction category.
A comedy with definite dark tones, it is set in Riyadh as Dunya is preparing to celebrate her graduation. However, just hours before the party is set to begin, the household's domestic staff goes on strike, exasperated by Dunya's prima donna antics. She turns to her two best friends to help her pull off the party and thus protect her cherished social standing. Alsemari said at Sundance, the film expresses a broader theme: "Tired of seeing clichéd narratives of oppression that reduce Arab women to victims or saints, I set out to portray a flawed but fierce Arab woman who is neither. While developing the central characters, it was exciting to draw from the archetypes of classic comedies like Heathers and Mean Girls, and to re-imagine those personalities in my hometown. From Riyadh to Brooklyn, I've encountered women and men who share Dunya's obsessive need for social validation."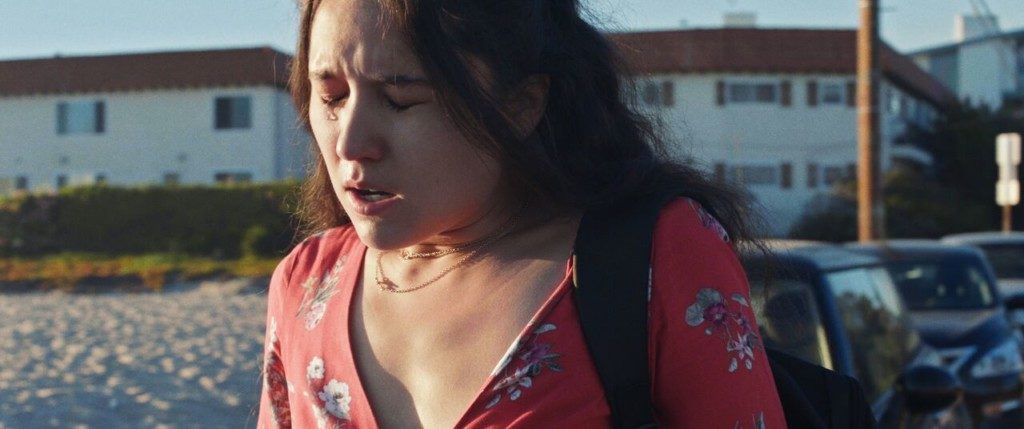 Suncatcher (12 mins. 2018), the first narrative short of husband-and-wife filmmakers Parker and Elisa Croft, is about a Venice, California woman who has been living out of her but whose life is about to a change after an unfortunate incident occurs. The film's thematic impetus is taken from The Guest House, the most famous work of Rumi, a Sufi mystic from the 1200s. The filmmakers secured the rights to the poem from Coleman Barks, a Sufi scholar whose English translation of the work is considered the most definitive version.
From Australia, Joy Boy (Stef Smith, 9 mins. 2019) is based on the true story of Jonny Hawkins, who also co-wrote the film with Smith. Jonny's story will resonate with many Utahns: a young man struggling to establish his own sexual identity against the backdrop of his conservative parents and their evangelical church. While Hawkins play the adult version of the character in the film, viewers will be struck by the actor playing the younger Jonny (George Holahan-Cantwell).
Other films include What's Important Now Is to Feel Bad, 5 mins., Sweden; Birthday Night, 20 mins., Iran and Bitter Sea, 15 mins., United Kingdom.
Midnight Shorts 1: For those who prefer their films on the edgier side, this anthology of shorts are sure to whet your appetite. Come for a sampling of science fiction, strangeness and satire. Stay for the visuals (June 20, 10 p.m.; June 22, 10 p.m.)
In previous years for Fear No Film, some of the most curious and strange entries epitomizing ersatz tones or the zeitgeist in an experimental form were incorporated into the themed program slates. This year, Derek Mellus, the new coordinator, decided to offer these eclectic curiosities in two Midnight Shorts programs that will be the last screening each day during the festival.
Among them is Canada (Ron Phippen, 9 mins., 2018) set in the not-so-distant future where something has happened. The film has a distinct Adult Swim flavor and to say anything more about it would spoil it for potential viewers.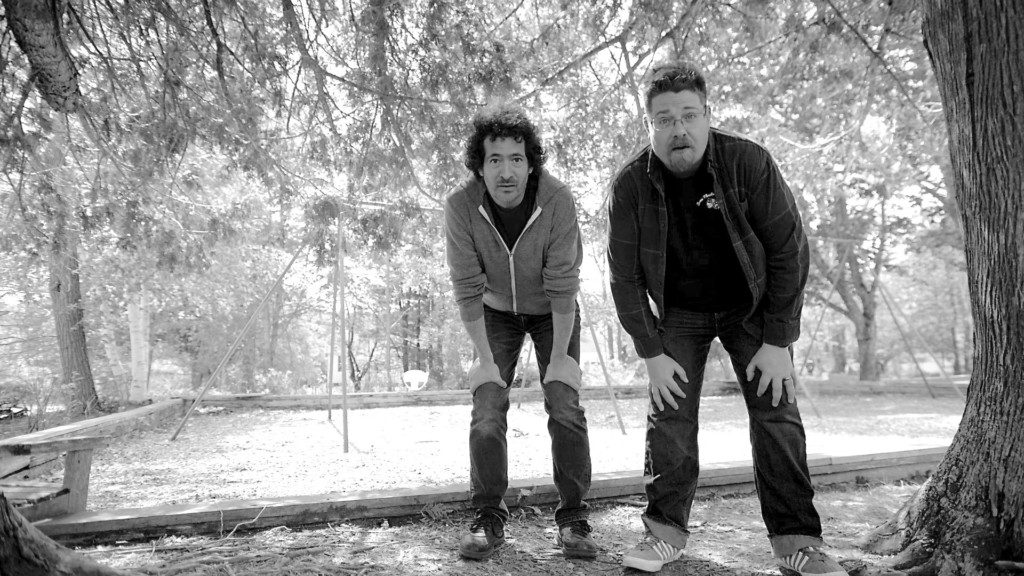 Passive Aggressive Dads (5 mins., 2018) is about two fathers in middle age who just want to spend an uneventful day at the park with their daughters. This is Jim Picariello's second appearance at Fear No Film. In 2016, This Time It's Shopping, about an odd customer in a gift shop, was screened as one of the shorts in the kids' program. This latest effort becomes a revenge fantasy of sorts, as the dads decide to confront a group of obnoxious teens – of course, in an act of passive aggression.
Another Sundance 2019 short – this one from Poland — Acid Rain (Tomek Popakul, 26 mins., 2019) follows a teen runaway in eastern Europe who makes friends with Skinny, a badass weirdo, under a bridge. Skinny is living out of his van and his income definitely comes from questionable means.
Other films include Impossibility: Possibility, 8 mins., United States; After Silence, 4 mins., Germany; The Replacement, 15 mins., United States; Moth, 4 mins., Japan, and Mama Bear, 13 mins., United States.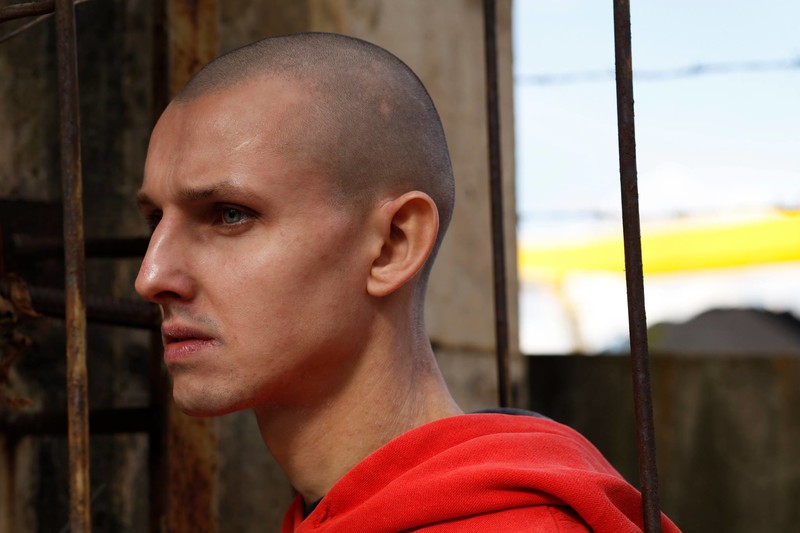 Midnight Shorts 2 (June 21, 10 p.m.; June 23, 10 p.m.)
Sac De Merde (Greg Chwerchak, 13 mins., 2018) is poised to be a strong audience pleaser. This comedy, "based on a true story," follows a woman in New York who believes her luck has finally arrived after a string of horrendous romantic encounters. Of course, as the title suggests, her optimism is prematurely taken.
Kill or Be Killed (Robb Rokk, 5 mins., 2018) is one of the rare horror entries in this year's Fear No Film slate. A teen girl taken captive discovers something shocking. The film was a student project of DeSoto Arts Institute, with production taking place on Saturdays when students were out of class. The film was a popular choice during last fall's Oregon Scream Week, held just before Halloween.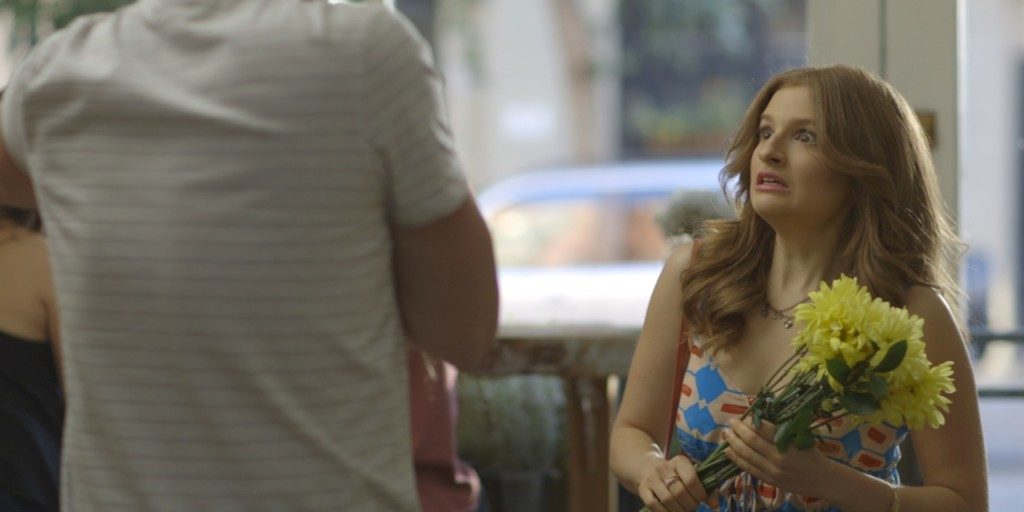 The Sea Swells (Amir Gholami, 16 mins., 2018) is definitely a surrealist piece rich in symbolism that echoes the Homerian epic poems. Gholami, a Kurdish filmmaker, has won numerous awards in Iran for his work.
Other films include The Cornfield, 20 mins., France/Belgium; Amoled, 6 mins., Spain; Supervising the Supervision of Female Workers, 7 mins., United States; Eden, 8 mins., Russian Federation; Disconnected, 4 mins., Germany and Recommended for You, 5 mins., United States
Kids 1 (June 20, 4 p.m.;June 22, 2 p.m.)
Mellus revamped the kids' program this year by bringing screenings from the Kids' Art Yard festival venue to the City Library auditorium. And, rather than establish age categories for the films, he curated two kids' programs suitable for family-friendly audiences in general.
From Australia, Lost and Found (Andrew Goldsmith, Bradley Slabe, 8 mins., 2018) may prove to be the biggest tear-jerker selection of the entire Fear No Film. This extraordinary bit of stop-motion animation features two crocheted characters who are beloved partners: a dinosaur and a fox. At last year's Sydney Film Festival, the film won the top animation award. Its technical appearance is stunning. The shooting took 14 months to complete and the production process encompassed four years.
Ant (Julie Ocker, 4 mins., 2018) is part of the director's Animanimals series by Julie Ocker. This metaphorical film is set in an ant colony that operates, as expected, by rigid rules and absolute conformity – except for one ant who decides to challenge the order.
Other films include Elephant, 4 mins., Germany; Mice, a Small Story, 5 mins., France; William's Words, 4 mins., United States; Undiscovered, 3 mins., United States; Gelato – Seven Summers of Ice Cream, 12 mins., Germany and Game Changer, 3 mins., United States
Kids 2 (June 21, 2 p.m;June 23, noon)
Both Kids' screenings this year encompass a global tone. Kuap (Nils Hedinger, 8 mins., 2018) is about a late-bloomer tadpole who realizes that patience can bring rewards.
Kiribati is featured for the first time ever at Fear No Film in Suspended Generation (Andrea Egan and Joe Hitchcock, 7 mins., 2018). Egan, who is a Utah native, has lived and worked as a photojournalist in the Micronesian region of the central Pacific Ocean, covering the United Nations Development Program's global climate change portfolio and ecosystem and biodiversity portfolio.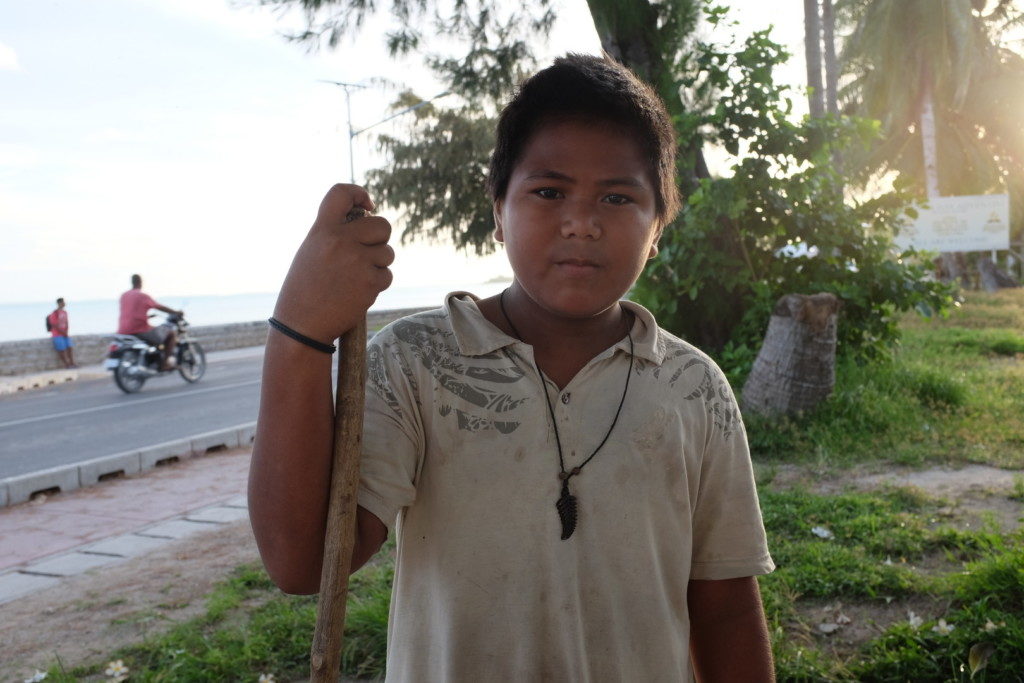 The small nation of Kiribati comprises 33 coral atolls in three groups of islands but only 21 of the islands are inhabited. While the total land area is very small (barely more than 300 square miles), the islands are dispersed across an immense range in the middle of the Pacific. While warnings of climate change's impact have been voiced for many years, only now the young generation in Kiribati must confront directly how their future lives will be transformed by these new realities.
Other films include Sloth, 4 mins., Germany; Hors Piste, 6 mins., France; Angel's Mirror, 14 mins., China; Anglerfish, 4 mins., Germany and Spice Frontier, 8 mins., United States.
For more information about all events, see the Utah Arts Festival website. Ticket information can be found here.