Upcycling continues to deepen its impact in the visual arts. In late 2018, artist and educator Kyle Browne recalled how living and working in a remote New Zealand town changed his perspective:
"Art supplies could not easily be purchased and I quickly realized that working within the limitations of what I had was the only way to successfully create. This shift meant looking at alternative materials to generate artwork, collaborating and trading with neighbors, hand-making paper and creating ephemeral environmental sculptures documented through photographs. It was the beginning of a self-awareness of the excess amount of material we use, waste and produce in making visual art – and a meaningful lesson in detachment and minimalism."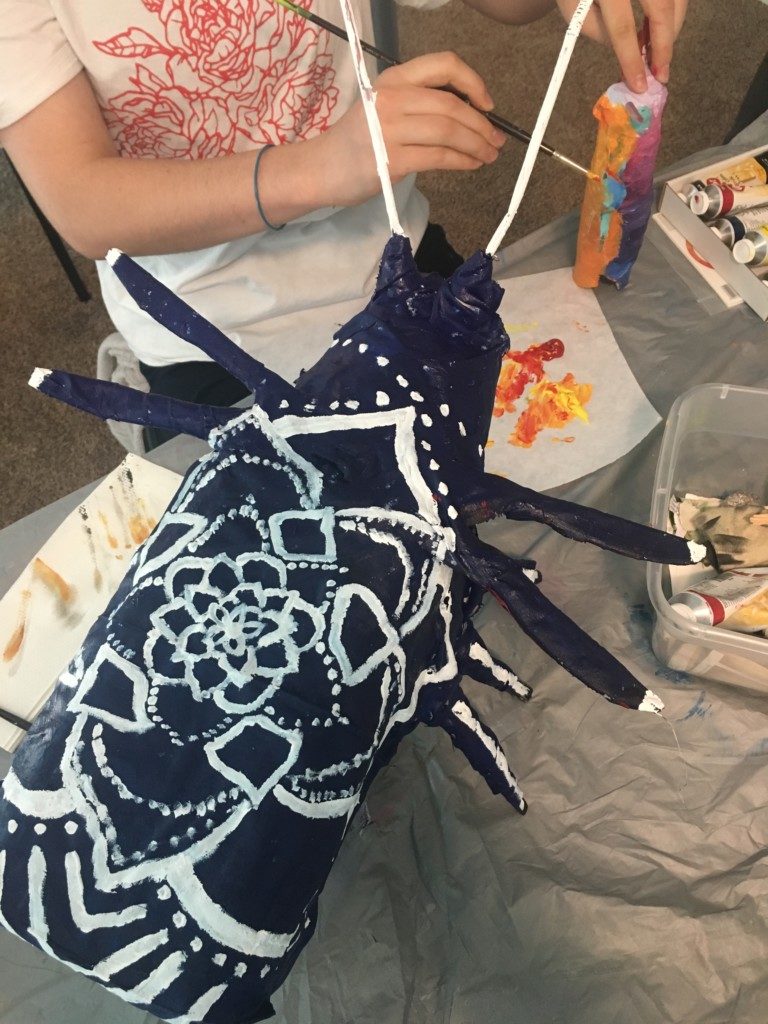 At this year's Utah Arts Festival, there are plenty of examples of upcycled materials to be found – from several individuals in the Artists Marketplace to the Art and Technology Venue and to the Urban Arts activities.
In the Kids' Art Yard, where many of the festival's youngest creators will be found as they make art and objects they will take home, upcycled materials comprise the creative heart and soul of this always popular venue. This emphasis suggests how this enlightened frame of reference about sustainability in the creative process and the value of upcycled materials can be inculcated in the minds of future generations of artists whose lives will be affected by a changing climate and significant environmental problems, risks and challenges.
As recounted before at The Utah Review, long before the summer heat arrives and often in the midst of the dreariest winter days in Utah, Maggie Willis, the Kids Art Yard coordinator, already is collecting materials that will be upcycled into imaginative projects for the festival. In January, she contacts neighbors and friends as well as business owners to collect numerous items including the paper tubes for toilet paper and containers and lids that often might be disposed in recycling bins. Every year, volunteers work with the kids on a sculpture that is made from cardboard and discarded fabric remnants.
Everything eventually has an artistic purpose, a pleasant discovery especially for parents who wince at the cost of art and crafts supplies or are exasperated about ideas for kids who become bored during their summer recess from school. The Art Yard at the southwest corner of the festival grounds, which is open all four days of the festival from noon to 9 p.m., has become a model lab. Indeed, as part of her recognition for her various roles in the local arts community, Willis is receiving one of the Mayor's Artist Awards this year at the festival.
Each year, Willis selects a unifying theme for the venue's activities and this year's concept of insects is perhaps the most accessible and naturally creative one for the kids who will keep the Art Yard humming each day for nine hours. Among the activities will be the opportunity to build an ant from upcycled materials and place it in the community ant maze.Kids will have the opportunity to decorate larger-scale arthropods. The base sculptures for these arthropods were made by residents of the Eva Carlston Academy, a residential treatment center in Salt Lake City where Willis teaches art and therapeutic arts to young women.
There also will be a pollinator garden with bees, flies, and butterflies and kids can add their own creations to the garden. Kids also will use printmaking techniques to construct a new species of Coleoptera to add to the bug collection.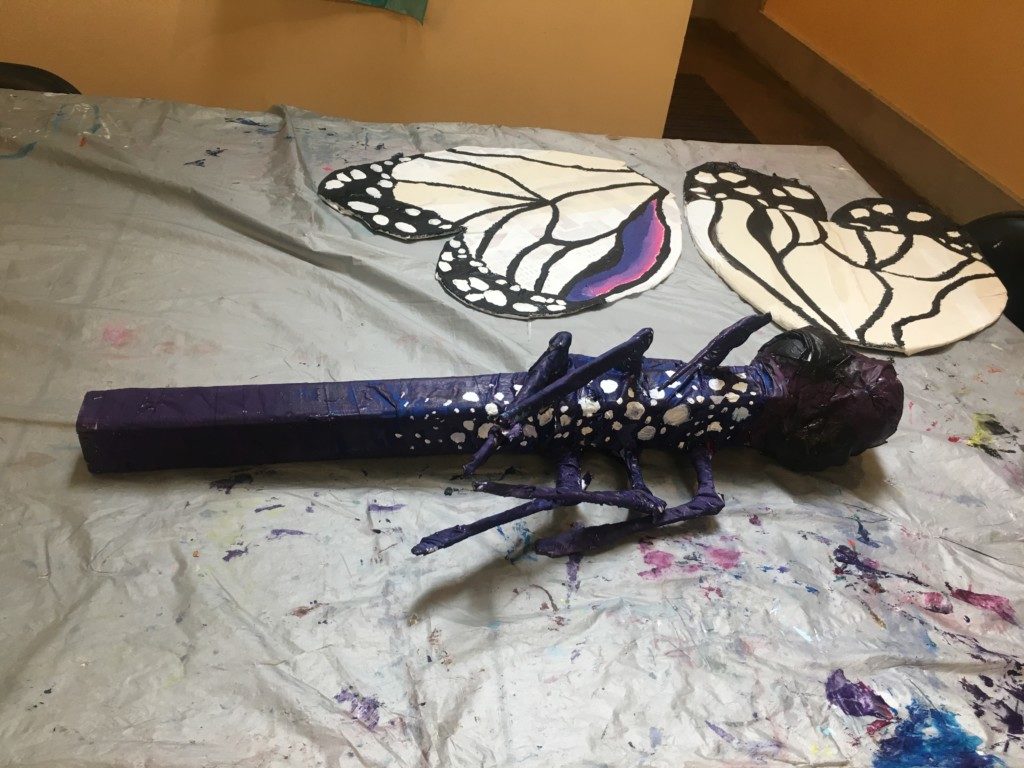 Likewise, the numerous partners, representing virtually every major museum in the city as well as other nonprofit collectives, are offering projects and activities suited to the theme of insects.
For example, Art Access, a local nonprofit which emphasizes public engagement through the arts as well as reaching out to persons in marginalized communities as well as individuals with disabilities, will help kids make their own paper-bag insect puppet. Craft Lake City, one of Utah's most active organizations in Do-It-Yourself crafts and arts that often combine science, technology and art, will have participants create a hands-on, multimedia art project inspired by bugs.
Others include the Natural History Museum of Utah, one of the most popular destinations for residents and tourists, which will help kids craft their own spider, ant, bumblebee, dragonfly or other insect species. Wooden beads and color pipe cleaners will be available so kids can animate their crafts.
Tracy Aviary, the country's oldest and largest bird park in a city, will give participants supplies to create pipe cleaner finger puppets while learning about pollinators and their valuable role in the ecosystem. The Utah Museum of Contemporary Art, marking more than 88 years on the local art scene, will help kids create Filter Flitters based on dragonflies and butterflies, using colorful tissue paper, coffee filters, clothes pins and eyes. And, the Utah Museum of Fine Arts is inviting kids to make their own version of the ancient Egyptian amulets that were in the form of stone scarabs and were worn as a sign of security and protection. Mummies were typically buried with scarabs placed on their ribcage to protect their hearts.
It would not be the Art Yard without the instrument petting zoo, sponsored by the Summerhays Music Center, one of the most popular perennial features.
In previous years, Fear No Film's kids short film programs were screened in the Art Yard but they will take place this year in the City Library Auditorium.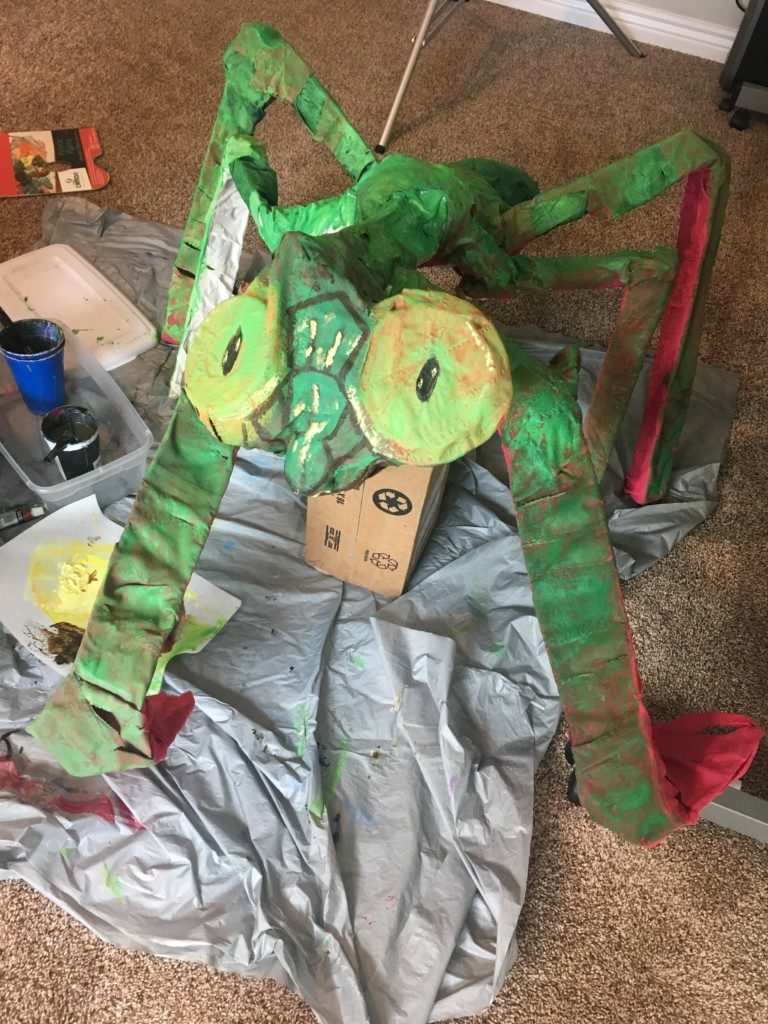 However, Wordfest is adding two literary arts activities to the venue. Each daily, between 1 p.m. and 4 p.m., Rock Canyon Poets will be on hand to help kids write their own poems about insects and display it in the Art Yard. On Thursday, June 20, Christian McKay Heidicker, the author of Scary Stories for Young Foxes, will read tales from the 320-page book daily at various times in the Art Yard. The book's official release is slated for July so young Utah audiences are getting an early sample of the various tales Heidicker has included.
In addition, the festival has a toddler zone, with activities suitable for children under the age of 4, along with booths for face painting and airbrush tattoos, available for a nominal fee.
For more information about all events, see the Utah Arts Festival website. Ticket information can be found here.