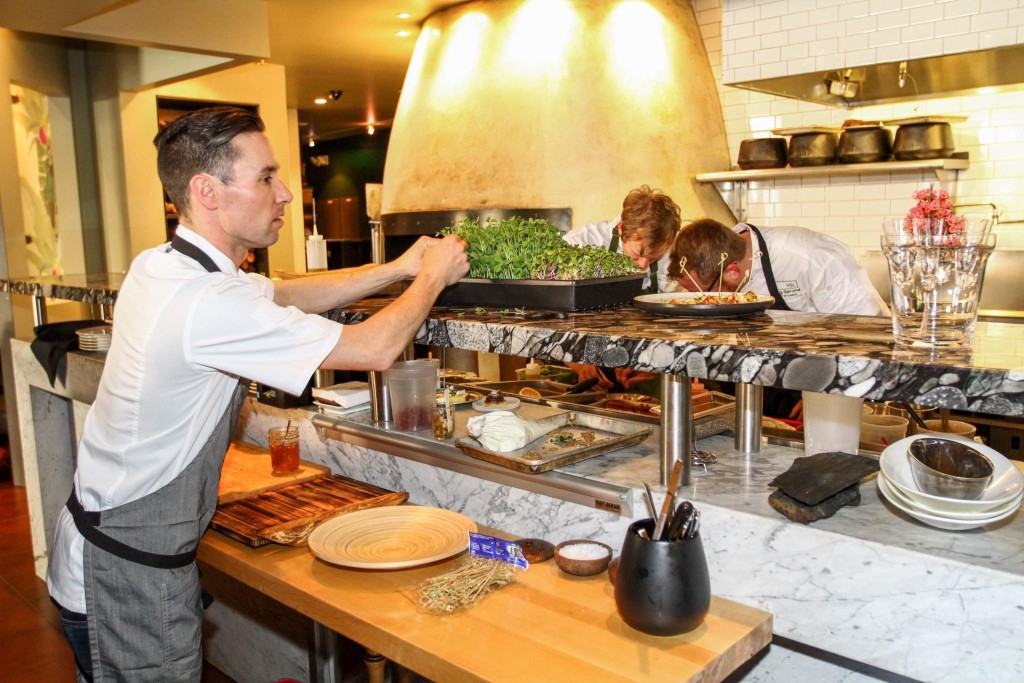 Chef Briar Handly does not mess around. If you have visited his sister restaurant, Handle in Park City, you know exactly what I mean. With attention to detail and insistence upon local sourcing, the foods, rather the culinary experiences you will enjoy at HSL are delightful.
"This is our evolution of Handle Park City, but we really wanted it to have it's own identity, " Chef Handly said. "Still the same concept of seasonally driven, sourcing as much locally as we can, but shared style dishes. We want to take care of our local farmers and support them as well."
The menu items are a bit different from Handle, but are still fresh, flavorful and delectable. Not to mention, the presentation of the food is a work of art.
The menu and recipes are a collaboration between Chef Briar, Craig Gerome as the chef de cuisine, Tim Smith as executive sous chef, and Alexa Norlin as pastry chef. Scott Gardner along with Ryan Wenger as HSL's wine director is creating the cocktail program.
So, let's talk about the food. The food I have had the pleasure to try at HSL was ambitious, fresh and exceptional. That attention to detail shines in both the flavors and the presentation. The general tso's style cauliflower is a taste I crave. It has the perfect amount of sweet and spice with chilies and kohlrabi.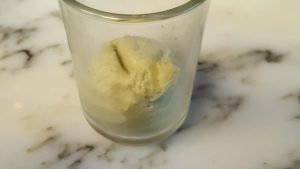 The root vegetables had a medley of textures and flavors, the ancient grains were combined with golden raisins, harissa and kale making each bite an experience in taste.
The grilled flap steak, placed on a crispy homemade potato, much like an upscale tator tot, was a bite of substance with a velvety finish.
And for dessert, the stinging nettle ice cream was a pleasant surprise and I taste you will need to try for yourself as it really is indescribable.
While you are devouring the culinary treasures on the menu, take note of the warm and inviting décor. The interiors are the brainchild of co-owner, Melissa Gray and Cody Derrick of City Home Collection. Sitting on my plush green chair, surround by a whimsical wallpaper of garden varieties, created an effortless and relaxing space to enjoy my tastes.
"We wanted the design to embrace and compliment Briar's style of cooking earthy, season and refined," Gray said. "Our approach has brought unexpected combinations and textures together that lend to the refreshing yet animated vibe."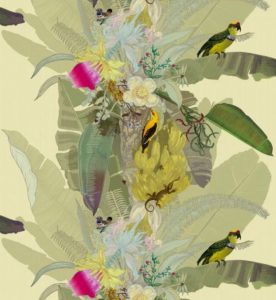 HSL is a fine addition to the downtown culinary scene, make a reservation and go. They are currently only open for dinner.
HSL Restaurant
418 East 200 South
(801) 539-9999
www.hslrestaurant.com
Sidebar of local farmers they source from:
Ranui Gardens
Sweet Valley Family Farms
Frog Bench Farms
3 Sisters Farms
Beltex Meats
Blue Sky Perennials
Drake Family Farms Goat Dairy
Ritual & Solstice Chocolate