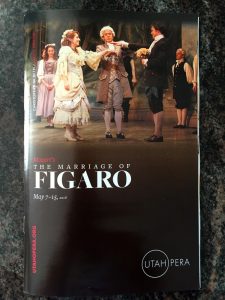 One of the most frequently performed comic operas, The Marriage of Figaro (Le nozze di Figaro) tells the timeless tale of love and fidelity—recounted in a single "day of madness" in the palace of Count Almaviva, near Seville—while continuing the plot of The Barber of Seville.
The four-act opera was composed by Wolfgang Amadeus Mozart, with an Italian libretto written by Lorenzo Da Ponte based on Beaumarchais' famous French comedy, Le Mariage de Figaro, in 1786.
The opera was the first of three collaborations between Mozart and Da Ponte; followed by Don Giovanni and Così fan tutte.
Mozart was paid handsomely (450 florins) for the work while Da Ponte made 200 florins after completing the libretto in six weeks.
The Marriage of Figaro had its world premiere at Burgtheater, Vienna where Mozart himself directed the first two performances from the keyboard. (He also conducted at least one performance in a later production the same year in Prague.)
History supports that there were so many encores during the first several performances of The Marriage of Figaro that Roman Emperor Joseph II decreed that "no piece for more than a single voice is to be repeated" in order to keep the length of the performance within reason. Whether this edict was followed is cause of some debate.
Less debatable is that Mozart's overture is perhaps the most well-known piece of music from the opera and is often played independently as a concert piece. In fact, it is the song played by Wonka for the musical lock to the candy room in the 1971 film Willy Wonka And The Chocolate Factory.
Read our full review of Utah Opera's The Marriage of Figaro here.