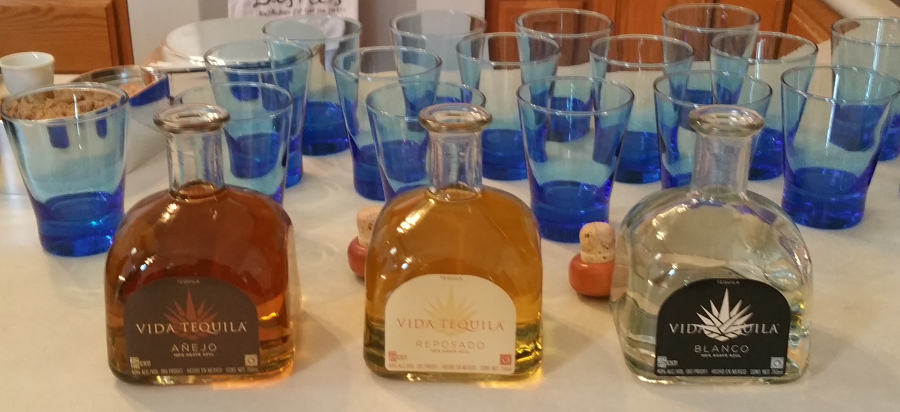 Cocktails and fashion have some similarities, right? We've long bid farewell to neon clothes, poofy 80s hair, and over-sweetened drinks. But like fashion, cocktail trends change with the times, and the refocus on quality ingredients and technique, make it an exciting time to drink in the good ol' U.S.A. The art of the well-crafted cocktail has come home.
It's no surprise that women's palates are dictating tastes among many spirit brands, including the savoir faire of lady VIDA, from Vida Tequila. The success of the locally owned tequila comes from it's dedication to integrity, and a marketing mind behind the brand. I was able to catch up with Lisa Barlow, one half of the power couple that launched the brand, while hosting the monthly HBN (Heartbeat Nosh) Cocktail Club, a brainchild of popular cocktail writer, Chelsea Nelson.
A few weeks ago, over a dozen sassy ladies took a couple hours out of their weekend to imbibe with like-minded connoisseurs for the purpose of identifying the colors, flavors and aging categories of this 100% tequilana weber blue agave variety. Plus it was the first blue sky day in a long dreary week, and an excuse to practice my growing mixologist abilities. 
First we gathered around the open kitchen bar, covered with blue-tinted glasses of perfect tequila samples. Vida comes in three official aging categories, which you'll find on the label: blanco, reposado and añejo. We sipped, and ahhhh'ed, as Vida owner shared her passion about the brand, her love for the locals in Arandas, Mexico, where it is distilled and barreled, and her hopes to one day pass the business onto her two sons. Already miniature tequila pros from what I hear, absorbing the hands-on training and early exposure to prepare them for the next generation of Vida.
Next I prepared to showcase my choice of cocktail, the Vanilla Ginger Snap – recipe adapted from Mary Bates at St. Regis – highlighting Vidas Añejo, the reposados peppery cousin. I'd chosen the anejo for its highland oaky richness and wild agave funk flavors that paired well with pretty much anything. The highland tequilas hail from the rocky uplands with a more earthy flavor, which is the case for Vida, grown at over 7000 feet. Approximately the same altitude as Park City. Tequila can then be classified as an "Añejo" after aging for at least one year. Barlow informs us they age theirs even longer, giving it the distinctive amber color.
I kicked it off with background beats of Cafe Tacuba, and wielded my home bartending tool kit, as I measured and poured, pinched and shook, adjusting the tequila and vanilla soy milk to my taste. I conjuring up the goodness of vanilla bean syrup, vanilla soy, tequila, cinnamon and sugar elements, rimmed with amaretto cookies for a perfect dessert drink. Its' a sweet and smooth, lightly frothed cocktail poured over ice, and easily drinkable, especially on a sunny afternoon. I'm no mixologist but I do believe that the home (and professional) bartender should tailor their drinks to best suit their customers, in this case, guests, while using the best ingredients and relying on their own craftiness. I'm still working on more Vida concoctions. You can find the full recipe on Heart Beat Nosh.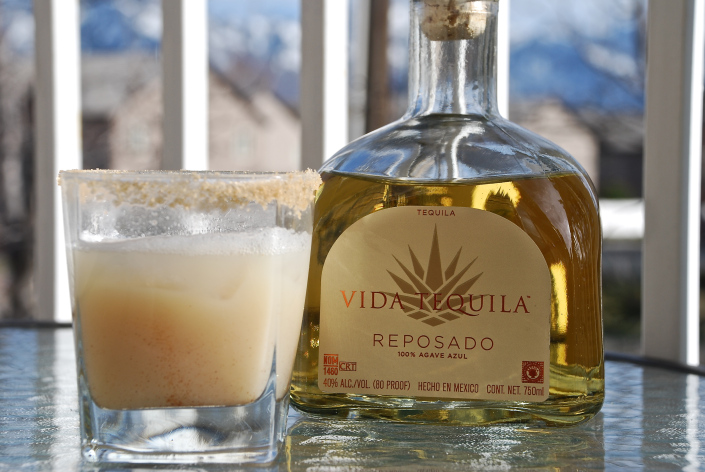 Narrowing down what to make with Vida's top shelf libations is the hard part. It has definitely given me a resurgence in curiosity for tequila, and I've already added Bobby Flay's watermelon tequila cocktail to my summer soiree repertoire. I've even been known to top off the evening with a bit of the reposado on the rocks. 
Cocktail club has been a perfect place to enjoy local liquors, and mix with a group of capable women, infusing their own bitters, and hunting down obscure liqueurs for the sheer enjoyment of the perfect cocktail. You can probably catch many of us around town in the ever shifting barscape, open to trying new libations and telling stories of cocktail club. It doesn't look like the emergence of wine, cocktail and brew clubs popping up all over town, nor the renaissance of cocktails, will be slowing down anytime soon. So grab your star-tipped wooden swizzle stick, and swizzle away. You too, can become the quintessential expert with a whole lot of cocktail tastings to train your palate and buzzed ramblings of cocktail recipes with your friends.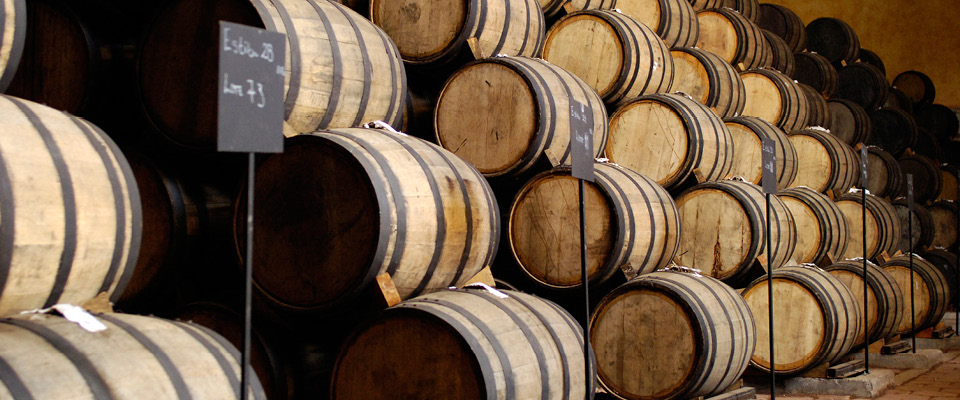 VIDA AGING TIPS:
Vida's slow transformation allows the product to obtain their ultimate characteristics through natural processes while resting in their American oak or French oak barrels.
• Silver (Blanco) — clear and transparent, double distilled and bottled immediately after distillation.
• Aged (Reposado) –triple distilled and then rested for 6 months in American oak barrels.
• Extra-aged (Añejo) — triple distilled and rested for 24 months in French oak barrels.
Vida Tequila prices start at $49.99 at Utah State liquor stores.