Cameron Baer, 19, a Provo High School graduate, nearly quit the PitchNic class at Spy Hop Productions this year. He had successfully pitched the concept for one of the short films to be made in the year-long class. It is a fictional narrative based in part about obsessions and anxieties that can skew one's perceptions about just how healthy or perfect a relationship appears to be. "I considered quitting because I was struggling with the critiques about the first version of the script," he says. "It seemed like it would take a hundred times to get it right. I didn't know if I had the confidence." Baer was facing a ritual of endless rewrites and script overhauls familiar to anyone in the film industry. Just glimpse the Writers Guild of America's detailed credits tracking the rewrites for a film script, for example.
Baer changed his mind, listening to the prudent understated counsel of his mentors, particularly José Manzo, who has just completed his first full year with the award-winning program. Manzo oversees the two fictional entries that the class produces. "He wasn't used to receiving a non-biased critique," Manzo explains, "but I saw that his story had potential and he was able to break through the wall." Baer, who is credited as the director and writer of Backpacking Off Dreams, adds, "I realized that if I gave up the script someone else would have had the experience of their story getting made. And, I struggled to graduate high school so it was really nice to push through and accomplish this."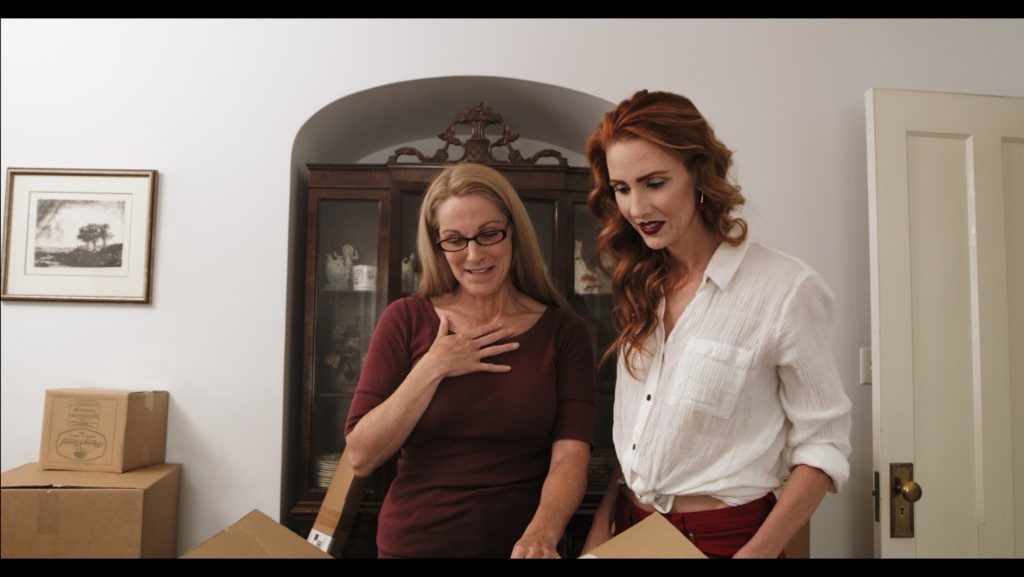 Baer's film and three other shorts will be premiered Nov. 7 at 7:30 p.m. in the Jeanné Wagner Theatre of the Rose Wagner Center for Performing Arts. Tickets are available at ArtTix and Spy Hop.
This is the 17th annual PitchNic premiere but this year's class stands out because it was among the smallest in the program's history (with some dropouts and one student moving onto her college studies but only after her project was well established). The mentors – Manzo and Paige Sparks (in her second year) – saw this as an excellent opportunity to have all of the remaining students work on all four projects, earning additional major production credits in different roles.
More than 95 percent of the PitchNic films have thrived in film festivals and have garnered numerous awards over the years. The highlights have accelerated in recent years. Last year's class of four shorts, for example, included Miguelito, the first bilingual fictional narrative in PitchNic history, which was a finalist for the student division of the Utah Short Film of the Year juried competition at this year's Utah Arts Festival. Meanwhile, Sanguine, a short documentary about two chronically ill children who focus on the pleasures, joys and hobbies that young people enjoy, earned Cade Langsdon a finalist nomination as best director at this year's Midnight Film Festival in New York City. Langsdon is producer of one of this year's short documentaries, Marginalized.
In 2018, PitchNic films from the more recent classes were screened at venues across the country including the San Mauro International Film Festival in Italy, where Dead Air, the Utah Short Film of the Year for 2017, was a semi-finalist. Native, a 2017 PitchNic film, screened at the California's American Indian and Indigenous Film Festival in San Marcos. The film is one of three currently featured at the SFO Museum's Fly and Explore Video Arts exhibit in the international terminal hall at the San Francisco International Airport. Native also screened on UNC Charlotte TV. Six films from the PitchNic and Reel Stories program screened at the All American High School Film Festival in Harriman, New York.
This year's slate, in documentary as well as fictional treatments, is driven by objectives for concise and complete story-telling that can be accomplished in 20 minutes or less. In Friction (Ruby Finlayson, director and writer; Adrienne Klein, producer, and Burke Herold, cinematographer), the fictional narrative imagines family members as characters who might represent some of the key national combatants in World War I. "When I took world history in my sophomore year, I was constantly reminded of how the events of the war symbolized home life and relationships," Finlayson, 17, an Olympus High School student, explains. Friction's story is about the contentious relationships of siblings as they consider what to do with their mother's belongings and estate after she died.
All of the siblings are of adult age. In her initial version, Finlayson outlined more than 10 national proxies for characters but she and her peers realized, with some gentle nudging from their mentors, that it would not be feasible in production costs and timeline. The story was stripped down to three main characters, which Finlayson says their tone respectively represents Germany, Serbia and the United Kingdom. Another is a minor character who is the college-aged daughter of one of the siblings. The period setting evokes a past era but the student filmmakers also wanted to ensure timeless and contemporarily relevant aspects of the family relationships represented in the story.
This year's other fictional entry is Backpacking off Dreams (Cameron Baer, director and writer; Michael Eggert, producer and sound guy, and Adrienne Klein, cinematographer), as previously mentioned. Baer says the story is based in part on a past relationship experience and the consequences of pretending that a relationship with someone is perfect when it actually might not be as healthy as we perceive. In developing the main character, Baer went through many iterations in the personality tests of Myers and Briggs' 16 profiles as a guide. The film's technical production is versatile, with animation and hand-held camera shots, along with a sound design reminiscent of The Legend of Zelda action video game.
Both of the PitchNic short documentaries encompass two of the most prominent topics on the minds of the current generation of students. Sown (Calvin Mumm, director; Taylor Kiser, produer, and Mike Eggert, cinematographer) is a classically composed portrait of high school students who articulate and channel their voices to speak on the seemingly endless stream of mass shootings and gun violence that has become commonplace at schools.
By framing students as the education system's most important stakeholders, Mumm says the film amplifies the peers of his generation who do not want to be seen as isolated, helpless or silent. The seeds of this crisis of gun violence are deeply planted but students also have learned how to speak their opinions maturely, reasonably and intelligently so that adults and others realize that students should not have to wait until the arbitrary age of 18 to ensure their voices have an impact.
Editing was a particular challenge for distilling a comprehensive portrait of opinions in a 15-minute film. "We focused on honesty and didn't want the message to get lost," Mumm explains. He acknowledges they ensured the film does not end on a pessimistic note but instead on the hope that their voices will be heard fairly in political discourse and policy circles.
Marginalized (Citlaly Chavez, director and producer; Cade Langsdon, producer, Calvin Mumm, cinematographer, and Adriene Klein and Ruby Finlayson, editors), the second documentary, also deals with amplifying the voice of young people, but this time that of young teen women from marginalized communities. Rather than hesitate or stay in the shadows, young women raise their creative voices to cope and to resonate as well as fortify their resilience wherever affirmation does not occur automatically.
The film is based on a poem by Sena Wright, Everyday Beauty. Various stanzas of rich detail and revealing personal epiphanies are separated by stark verses: "and surrounded by a world that does not consider her beautiful," and "by individuals who do not consider her beautiful," and "by a world that has normalized that she is not considered beautiful."
Chavez's college studies eventually took her away from the production process but the remaining team members focused on preserving not just Chavez's vision but also on representing visually the poet's unique voice. Wright's eloquent language is unconditional, clear and frank. In one instance, the production team learned how to handle dynamics of the poet's specific reference to a racial slur.
Sparks says that Marginalized, in particular, became an excellent object lesson. "They learned the value of keeping the audience in mind," she explains. "We did a pre-screening for an audience from the arts community and their perspective was awesome in speaking to the important points of reference." This is incorporated naturally in PitchNic's broader guidelines for the young filmmakers. "Don't be afraid to ask and engage others in the conversation," she adds. "They start learning the language of filmmaking and everything starts to click."
For more information about SpyHop's PitchNic program, see the web page.