The director and producer from one of the 65 short films which are being screened this year at Fear No Film in the Utah Arts Festival are demonstrating in enlightening and heartening ways the best creative impulses that drive the 'Boundaries' theme for this year's cinematic program.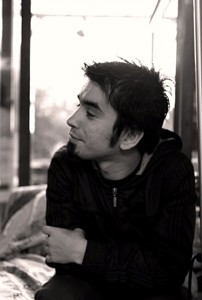 Oguzhan Kaya, 30, who directed the short film, 'A Perfect Day,' and his producer, Ozden Bayram, 33, have traveled to Salt Lake City from Istanbul, making a U.S. debut and signifying just how the international character of Fear No Film has grown in the festival since it was offered for the first time 12 years ago. This year, two short films from Turkey – Kaya's work and 'Lame Lambs' by Yunus Yildirm — are first-time entries from the country. In fact, 37 of the films are from outside of the United States. All films screen twice during the festival. Kaya's work will be shown again June 29 at 6 p.m. in the City Library auditorium, as part of the 'Your Boundaries' program, in which the films represent our propensity to confront our innermost fears, passions, turmoil and potential either with honest courage or illusory hesitation, and traverse as many multicultural boundaries as they do our most intimate ones.
His film, which deals in part with the topic of urban ecology and organic agriculture, is a gem of an experimental short cinematic statement, that is inspired in part by his own observations of working people in Istanbul. Kaya, who says through a translator in an interview with The Utah Review that this is his first visit to the United States, is focused on capturing the broader implications and tensions of contemporary society, especially as how they factor in finding a personally satisfying balance that also respects the need to be responsible about nature and how we preserve our environment.
The young director already has won quite a few awards for his short, including best experimental film at the Ankara International Film Festival, the 'Unprecedented Cinema' International Short Film Festival 'in Talinn, Estonia, the Atasehir Environmental Short Film Festival in Istanbul, and the Rotary Short Film Festival in Samsun, Turkey. Before arriving in Salt Lake City, Kaya's film earned the honors as Best Art Film at the Festival International Du Film D'art – Nos Yeux Grands Ouverts in Paris. Kaya and Bayram also will be traveling to Germany, Greece, and Romania where the film has been accepted for competition screenings at festivals. Kaya says that he hopes other U.S. film festivals will accept the work.
Kaya's example indicates the high quality level that the jury found in making its selections for this year's lineup. There were approximately 500 submissions to this year's festival, a strong sign of how well recognized Fear No Film has become across the world. Last year's grand jury prize winner, 'LUMINARIS,' came from Argentinian director Juan Pablo Zaramella, and 2012's came from Kevin Meul of Belgium with 'The Extraordinary Story of Rocky.' Meul is back this year with a strong contender in 'Cadet,' a firmly noirish tragicomedy about a 13-year-old track athlete who is being doped with performance-enhancing drugs by his father, who happens to be his coach. Recently, that film won the Belgian Press Award for Best National Short Film at the Brussels Film Festival.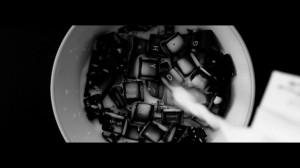 Kaya has worked as an advertising copywriter and as an editor in communications which has included positions at several television stations. He has made six other short experimental films, including Oasis (2012), which is based on a story about a 19-year-old woman who was stoned to death by the Taliban in Afghanistan in 2011. Another, 'Integral' from 2011, is a sharp political and cultural commentary that shows what true blissful and comfortable ignorance and silence might look like in a world where every book and expression of intellectual thought is banned or censored.
Both tourists are not only enjoying the festival also but have been enthusiastic about the city's cosmopolitan offerings. Kaya, who enjoys cheese and spicy foods, and Bayram were planning to check out the offerings at the Farmers Market in downtown as well as Red Iguana, one of the city's best known destination restaurants for Mexican food. They also stopped at the Energy Solutions Arena, snapping photos to share with others at home as reminders of where one of their fellow citizens, Enes Kanter, currently plays for the Utah Jazz, as did Mehmet Okur.
Most importantly, Kaya says the Fear No Film experience has helped him realize one of his longest-standing dreams of showing his work in the United States.