EDITOR'S NOTE: Part II summarizes the films and programs from Sundance 2022 that are part of The Utah Review coverage. For Part I which is an overview of the state of the film industry in Utah, see here.
An eclectic sampling from this year's Sundance slate is on The Utah Review radar this year for reviews and features. This includes documentaries about the abortion pill and the challenges now that Roe v. Wade has been overturned, a rich archival perspective about the Indigo Girls, a pair of documentaries examining music competitions and the opportunities for aspiring performers and perhaps the first post-pandemic comprehensive take on independent farmers, ranchers and chefs and how the pandemic exposed gaps in the American food system.
Departing from the typically anticipated expectations of the impact of the Islamic Republic of Iran's political record on human rights abuses and nuclear arms, a trio of films examines the Iranian cultural diaspora from a more intimate, family and relationship-oriented perspective. A new narrative feature by Sundance alum Roger Ross Williams stars Gael Garcia Bernal as a gay amateur wrestler who seeks to become the Liberace of Lucha Libre. From Europe, a futuristic science fiction feature highlights technology where couples can share their pregnancies via detachable artificial wombs or pods.
From the New Frontier slate, a unique nonfiction piece highlights the interwoven sequences binding historical practices and new technology and the collective impact on the natural world.
The Sundance Kids slate comprises a wonderful trio of films including a Utah-filmed narrative in which a young newcomer in the neighborhood fixes her journalistic eye on her neighbor who claims he was left behind when aliens abducted his parents. Another is an adaptation of a classic story by Sir Terry Pratchett while the third is an adaptation of Tim Winton's 1997 novella Blueback about a mother and daughter's love of the ocean and each other.
Also on the radar is a sampling of the 64 short films on this year's Sundance slate, including Utah filmmaker Luis Fernando Puente's I Have No Tears, and I Must Cry.
These are the films that will be highlighted in The Utah Review coverage this year:
Documentaries
Two documentaries about music competitions from very different venues are on the slate. Going Varsity in Mariachi, directed by Alejandra Vasquez and Sam Osborn, highlights the competitive intensity of high school mariachi bands in Texas. Among the strongest competitors are those coming from high schools along the southern border. Featuring Abel Acuña as the teacher, the film chronicles how the teenage captains of Edinburg North High School's acclaimed team (Mariachi Oro) can compete for the state championship, while dealing with a tight budget and a group of inexperienced musicians. Financed by Impact Partners, the film is executive produced by Geralyn Dreyfous, Utah Film Center co-founder and board chair and Impact Partners Films.
The second documentary is Pianoforte, directed by Jakub Piątek from Poland, which features the young artists participating in the International Chopin Piano Competition. Lovers of Chopin's music will revel in this selection, which is part of the World Cinema Documentary Competition slate. Two years ago, Piątek's Prime Time premiered at Sundance.
It's Only Life After All, directed by Alexandria Bombach, becomes a reflection for Amy Ray and Emily Saliers of the groundbreaking folk-rock duo Indigo Girls. Films with treasure troves of archival materials have become dynamic examples of historiographical punch in the nonfiction genre and Bombach, who last appeared at Sundance in 2018 with On Her Shoulders, uses four decades of home movies, film archives, and intimate present-day vérité to chronicle their artistic lives. Financed by Impact Partners, the film includes Dreyfous as executive producer.
In Food and Country, director Laura Gabbert brings food writer Ruth Reichl on the screen in a nationwide surveying of the food production landscape. America's policy of producing cheap food at all costs has long hobbled small independent farmers, ranchers, and chefs. Worried for their survival, Reichl reaches out across political and social divides to uncover the country's broken food system and the innovators risking it all to transform it. As Dreyfous notes, it uncovers the fragility of our food system, made bare by the pandemic, and the costs of cheap food and mass production. Gabbert's City of Gold premiered in 2015 at Sundance.
A production that received a Utah Film Center fiscal sponsorship, Plan C, directed by Tracy Droz Tragos, documents the work of women expanding access to medication abortion. Approved by the Food and Drug Administration in 2000, the pill is known clinically as RU486 or Mifepristone, and when used in conjunction with Misoprostol, it safely and effectively ends a pregnancy up to 12 weeks. Yet, many women in the U.S. have no idea that such a pill was accessible. The film highlights Francine Coeytaux, who founded Plan C nine years ago to build awareness and to help women gain access to an alternative to procedural abortion. The film has been updated with much of the late-breaking news surrounding abortion. Tragos was co-director of Rich Hill, which won the U.S. Documentary Grand Jury Prize in 2014 at Sundance.
Part of Sundance's New Frontier offerings, A Common Sequence, directed by Mary Helena Clark and Mike Gibisser, packs a lot in 77 minutes, by offering an interconnected look at tradition, colonialism, property, faith, and science, as seen through labor practices that link an endangered salamander, mass-produced apples, and the evolving fields of genomics and machine learning.
Fiction Narratives
Roger Ross Williams is no stranger to Sundance. As a documentary filmmaker, he was the first African American director to win an Academy Award, with his 2009 short film Music by Prudence. In 2016, Life, Animated, which premiered at Sundance that year, won the sixth annual Peek Award for Disability in Film by the Utah Film Center. It was a magnificent documentary about a young man diagnosed with autism as a child who learns how to communicate with his family and express his emotions and thoughts by immersing himself in the world of Disney animation.
Now, at the age of 60, he makes his directorial debut of a fiction feature with Cassandro. The protagonist is Saúl Armendáriz, a gay amateur wrestler from El Paso, who rises to international stardom after he creates the character Cassandro, the "Liberace of Lucha Libre." It becomes a transformative moment not just in the wrestling world but for his life. Gael Garcia Bernal is the star and rapper Bad Bunny has a cameo.
The Pod Generation, which will screen in Sundance's Premieres section, is winner of the Alfred P. Sloan Feature Film Prize, an annual award given to an artist with the most outstanding depiction of science and technology in a feature film. Directed by Sophie Barthes, a production coming from Belgium, France and the U.K., the film builds a story in the near future when a corporate tech giant has announced that couples can now share their pregnancies via detachable artificial wombs or pods. As the press notes description indicates, the film is "a social satire of detachment parenting," which "delves into the fraught, comedically tantalizing relationship between technology, nature, and society." Dreyfous says that she expects the film to make a big splash and sale, adding that the film is an intelligent satire that is wry, warm and philosophical. Game of Thrones' star Emilia Clarke is featured in the leading role.
There have been many American narrative features about teachers who confront seemingly unbreachable barriers with students who are seen as too vulnerable or at risk to be teachable. In Radical, directed by Christopher Zalla, the setting is at an elementary school in the border town Matamoros, Mexico and the work of teacher Sergio Juarez. Zalla's film builds the fictional narrative from the real life work of Sergio Juarez Correa, who was a first grade teacher and received international media coverage for his successes in motivating his students amidst conditions of severe economic setbacks and community fears about the Gulf of Mexico drug cartels. Zalla's Padre Nuestro took the U.S. Dramatic Grand Jury Prize at Sundance in 2007.
Iranian diaspora films
Directed by Maryam Keshavarz, The Persian Version is a dramatic comedy that features an Iranian-American family gathering in New York City, as the patriarch is set to undergo a heart transplant. The reunion brings together the mother and daughter who have been estranged but the revelation of a family secret leads to a surprising reconciliation. Keshavarz's first narrative feature film, Circumstance in 2011 took the Sundance's Festival Audience Award.
Another Iranian film, Joonam, directed by Sierra Urich, is on the U.S. Documentary Competition slate. Urich's formative years were in rural Vermont, unlike Iran where her mother and grandmother were raised. Joonam is a Farsi term for endearment and Urich, inspired by memories and the complexities of living in Iran, delves into the past including her grandmother's experiences as a preteen bride and her mother's rebellious teen years during the Iranian Revolution in the late 1970s.
An entry in the World Dramatic Competition slate, Shayda is Noora Niasari's feature-length debut as a director. Shayda is a brave Iranian mother, who finds refuge in an Australian women's shelter with her six-year-old daughter. During the Persian New Year, they take solace in Nowruz rituals and new beginnings, but when her estranged husband re-enters their lives, Shayda's path to freedom is jeopardized.
Sundance Kids
This year's slate will delight adults just as much as kids. A Utah-made film supported by the Utah Film Commission's motion picture tax incentive program, Aliens Abducted My Parents and Now I Feel Kinda Left Out is directed by Jake Van Wagoner and features the screenplay by Austin Everett. Itsy is new in town and her life seems over until she meets her space-obsessed neighbor Calvin, who believes his parents were abducted by aliens. An aspiring journalist, Itsy decides to write an exposé on Calvin but ends up discovering much more. Dreyfous predicts this film will be the heartthrob of the festival.
The Amazing Maurice, directed by Toby Genkel, promises to be one of the stellar premieres in any category of this year's Sundance slate. There are heavy hitters at every point of the production spectrum for this film, which supersedes the notion that animation should be treated as a genre separate from any narrative feature category or genre.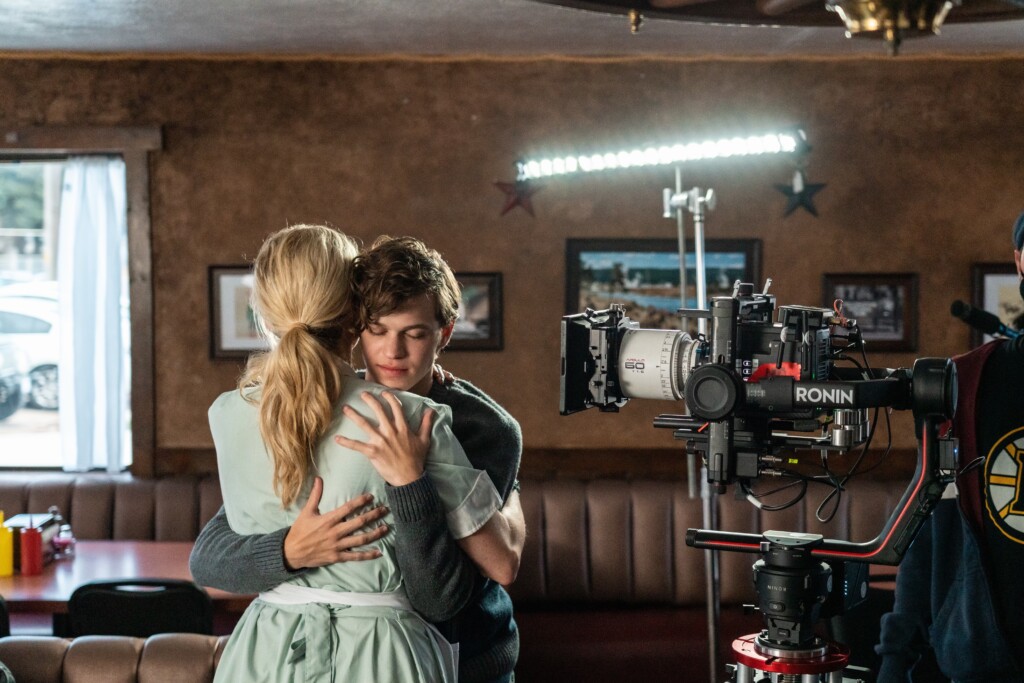 The contours of the story will sound familiar: Maurice is a streetwise cat who believes he has found a money-making scam that will dupe everyone. He has found a naive kid who can play a pipe and conjures a plot to have the unsuspecting piper lead the rats out of town. The strange thing is that the cat is in cahoots with the rats who are educated, literate and know how to outsmart humans who are repulsed by them.
The screenplay is based on one of Sir Terry Pratchett's highly popular Discworld novels that have sold more than 100 million books worldwide. Written by Terry Rossio, a screenwriter who has been associated with other animated films that have been blockbuster box office successes, the film is poised to be a surefire winner. Hugh Laurie is the voice actor for Maurice and Emilia Clarke is the voice actor for Malicia while Himesh Patel voices the character of Keith, the piper whom Maurice recruits. Watch The Utah Review not only for a review but also an interview with Genkel and two of the film's producers.
Blueback, an Australian film directed by Robert Connolly, will be Sundance's Salt Lake City Opening Night Gala Film on Jan. 20 at the Rose Wagner Center for Performing Arts. The fictional film arises from an intimate mother-daughter relationship forged by the women's keen desire to protect the inhabitants of the pristine blue oceans off the Australian coast where they live. It is adapted from Tim Winton's bestselling and critically acclaimed novella of the same title.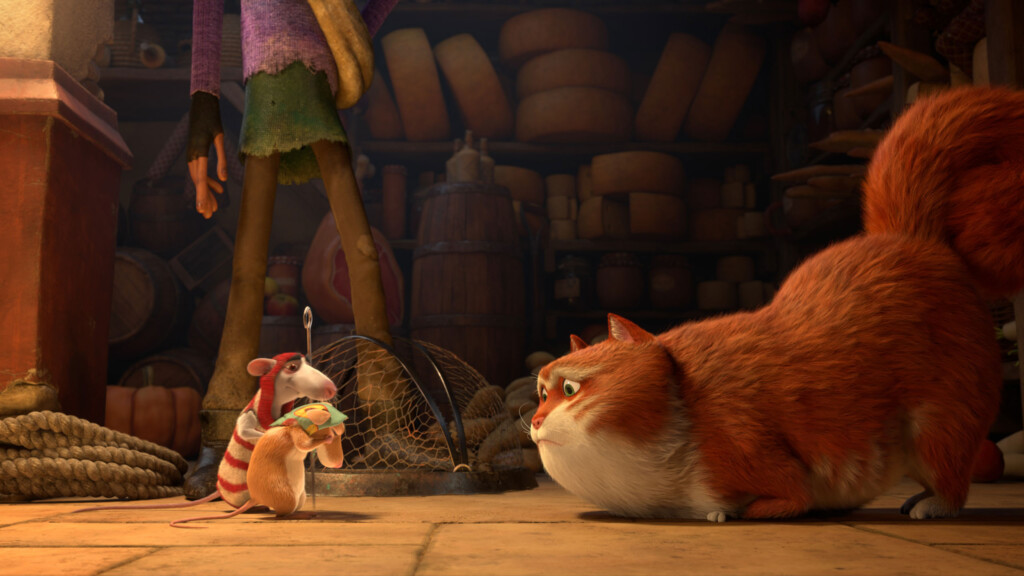 Short Films
In recent years, the Sundance short films slate has been exceptional, mainly because it represents a genuine elite class of the enormous number of submissions received annually, as noted in the first part of the preview. A few of the short films The Utah Review will sample from the 2023 slate include the following:
As mentioned in the first part of the preview, Puente's I Have No Tears, and I Must Cry represents Utah on the international slate. From an outsider's perspective, an interview with an immigration officer for a green card might not be the most exciting thing to highlight on screen. But, as Puente, who came from Monterrey in Mexico and eventually became a naturalized U.S. citizen, explains, when his wife (Lizde) went through the process for her green card, "so much more was at stake." And, there are long periods where everything is in limbo, which amplifies the tensions and emotions involved.
The Family Circus, directed by Andrew Fitzgerald, is based loosely on his events from his life. The film takes place on a night during the holiday season when a Vietnamese-American family's attempt to cover up a son's drunk driving accident unravels in front of a police officer. Fitzgerald says in his director's statement, he wanted to capture his own experiences of growing up in a Vietnamese-American family living in a small town in Pennsylvania, and "present the emotional turmoil, guilt and flaws we all present that sometimes spill out at the most inopportune times."
Liz Sargent's Take Me Home has two characters who are Asian adoptees but the film instead focuses on the "unique balancing act" for adopted families, as the director explains in her artistic statement. One adult sibling (Anna) has a cognitive disability who has been living with her mother, who has just died. When her sister (Emily) returns home and becomes frustrated in trying to sort out the essential medical care information, it sets the path for how the sisters are going to figure out their lives and independence formthe future.
Christopher at Sea, an animated short directed by Tom C. Brown, already received its premiere last year in Venice and has won several awards. The story is about a man who joins a cargo ship crew with the hope of finding out what draws many young men to the sea. Ultimately, his transatlantic journey becomes a self exploration of his fantasies and obsessions.
Other shorts will be added throughout the festival for The Utah Review roundup.
For more information about Sundance and ticket information, see the festival website.