EDITOR'S NOTE: The Utah Review is providing daily coverage of the Utah Film Center's 17th annual Damn These Heels Queer Film Festival. Follow daily for feature reviews of the 2020 slate during the festival.
One of Utah Film Center's signature centerpieces is moving to a virtual platform this year with its well-established brand of exceptional breadth and depth of diverse, international story telling in fiction and documentary formats, including many films that are receiving their Utah premieres. The 17th annual Damn These Heels Queer Film Festival will take place July 10-19 at DamnTheseHeels.org.
"Every year, we always ask ourselves if we need to put this festival on because there is so much great queer content available even in the mainstream and films are winning major awards, including Oscars," Davey Davis, film program manager, says. "But then we also see how queer stories with different voices are evolving which need to be amplified and elevated to make them more visible. And, every year, the community overwhelmingly requests the space for telling these stories and engaging in the conversations about the films."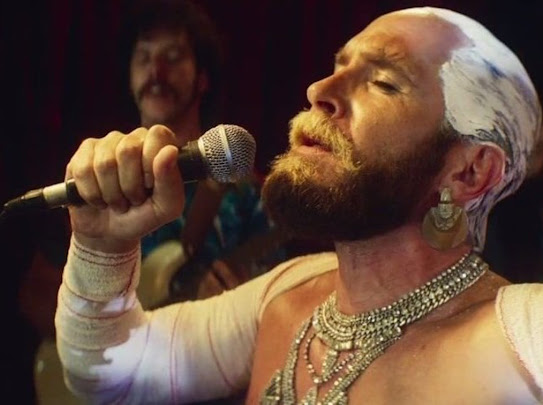 "When the lockdown started between the weeks of our Tumbleweeds kids film festival last March, we were uncertain about how Damn These Heels would proceed – whether it would be virtual, live or a hybrid," Davis says. "The focus groups we conducted made clear the importance of the festival and guided us about how do we realize the goals in a pandemic environment with limited options."
The experience of the ensuing months was encouraging. For example, an international film festival in Cleveland, which was scheduled to go live in mid-March, immediately switched to online platforms within a week. Meanwhile, the Utah Film Center moved its weekly exhibition schedule online as proof of concept of the livestream model.
The center sent out a survey in early May and the results reaffirmed that the center was on the right track for programming a festival during the pandemic. Respondents indicated that they wanted the event to be more than one weekend with a flexible schedule so that viewers could screen films at their own pace. And, they wanted scheduled special events, such as the popular post-film talkbacks with filmmakers and community figures. There also was support for a drive-in experience, provided that pandemic guidelines could be met. With that, the center had a blueprint for facilitating the festival in a hybrid space.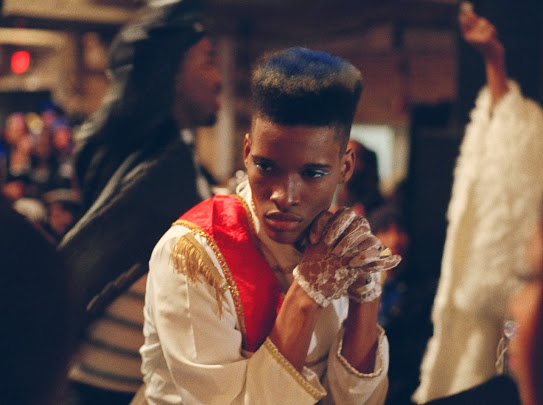 There are 23 feature-length films: 12 documentaries and 11 fictional narrative selections representing 11 countries other than the U.S. These include two feature-length narratives from Chile as well as films from Australia, Brazil, Iceland, Israel, Japan, Mexico (and Singapore in one film), The Netherlands, Portugal and Vietnam.
While some countries have made significant progress in recent years on LGBTQ+ rights, others remain well behind, notably Brazil and Vietnam, in terms of prejudice, stigmatization and discrimination. Japan has not enacted national anti-discrimination laws protecting LGTBQ+ rights but the Tokyo metropolitan government adopted its own ordinance to align with the Olympic charter, in advance of hosting the Summer Olympic Games in 2021.
Damn These Heels, the longest running LGBTQ+ film festival in the Intermountain West region, has evolved into a dynamic platform for championing queer activism where independent filmmakers are crafting narratives and documentaries that highlight the intersectional fronts underlying LGBTQ+ themes.
Two documentaries are Utah centered, including the world premiere of Same-Sex Attracted, directed by Maddy Purves and Zoie Young, and Dog Valley, directed by Dave Lindsay. Same-Sex Attracted offers easily the most comprehensive look to date into the lives of LGBTQ+ students in Provo at Brigham Young University and the implications of trying to cope and transcend living in an aggressively monitored religious environment dictated by a rigid honor code that is resistant to modern legal and constitutional developments and appeals for affirmation of rights.
Dog Valley highlights a Utah case from 1988, that occurred a decade before Matthew Shepard was murdered brutally in Wyoming, when Gordon Church, a gay college student, was killed with a tire iron after two ex-felons kidnapped, raped and tortured him in a remote area of Millard County.
The lineup includes many award-winning films, including Welcome to Chechnya, directed by David France, which premiered at Sundance last January and is now being represented by HBO Documentary Films. A superbly edited documentary, the film provides an extraordinary view into how a small group of queer activists have rescued and sheltered LGBTQ+ residents in the Russian republic, many of whom have been subjected to atrocities that have been underreported. France, also known for his film How To Survive A Plague, deployed hidden cameras and used face-swapping technology to protect the anonymity of the people seen in the film.
Fictional selections include drama, romance and comedy and they vary in tone. Some films pop with visceral exhibitionism and sensuality. For example, from Chile, the title character in Ema, directed by Pablo Larraín, is a reggaeton dancer whose husband (Gastón played by Gael García Bernal) also is her choreographer. Their marriage begins to unravel after an adoption fails and Ema seeks a new partner in the hopes of restoring her life and ambitions. The second Chilean entry is The Prince, directed by Sebastián Muñoz, a homoerotic prison drama set in the 1970s and based on a nearly forgotten pulp novel by Mario Cruz that might be described as a hyper-sexualized version of the 1979 prison drama classic Midnight Express.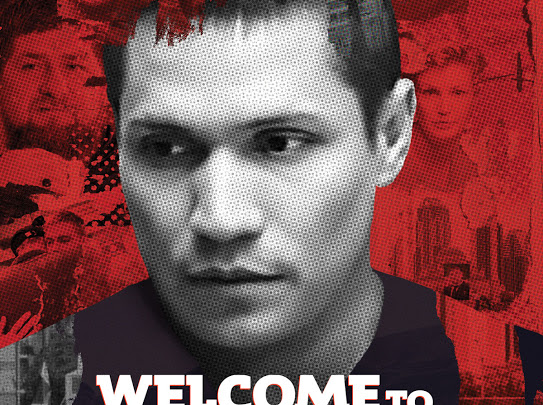 There are relationship stories, such as Breaking Fast, directed by Mike Mosallam, set in West Hollywood where Mo, a Muslim who recently broke up with his lover, and Kal, a self-described all-American guy, offers to break fast with him during Ramadan, and Anne+, a film set in Amsterdam about a college graduate who is seeking the love of her life. A moral dilemma that threatens a friendship and the good intentions behind it highlights The Surrogate, directed by Jeremy Hersh, in which a woman who has agreed to carry the fetus for her best friend and his husband, has second thoughts after a prenatal test comes back positive.
In Jules of Light and Dark, directed by Daniel Laabs, a woman develops a relationship with the man who rescues her and her lover from an automobile accident. This coming-of-age film has received numerous festival honors, including the grand jury prize at Outfest. Unsound, an Australian film directed by Ian Watson, follows two main characters: a musician who is jaded about the prospects of romance and a young trans man, as they join up to save his community nightclub for the deaf.
From Vietnam, Song Lang, directed by Leon Le, is an intriguing hybrid narrative set in the late 1980s that incorporates elements of classic queer romance, Vietnamese folk opera and the gangster film genre. Set in Saigon, the two main characters are the star of a traveling opera company which is mired in debt and the collections enforcer who is demanding repayment for the underground loans made to the singer. The title references a percussion instrument that is featured in Vietnamese folk opera music.
Comedy with a healthy infusion of fabulous camp also appears on this year's slate. Holy Trinity, directed by Molly Hewitt, sets up the narrative in Chicago where a dominatrix discovers after a drug episode that she now can speak to the dead and she consults a motley crew of spiritual advisers to leverage her new talent. This film will be available just for a single screening (July 18, 7 p.m.).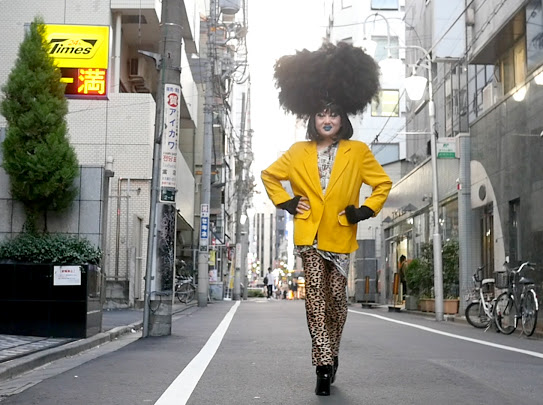 Last year's festival brought a hugely entertaining vampire film with Bit, directed by Brad Michael Elmore, which was suffused with biting feminism. This year, the festival features Thirst, a horror entry from Iceland, directed by Steinþór Hróar Steinþórsson and Gaukur Úlfarsson. A woman befriends an old man, a gay vampire who is 1,000 years old and who brings her brother back to life. Incidentally, the woman is accused of killing her brother. Icelandic narratives excel at setting the appropriate foreboding tones of stories such as those featured in Thirst.
Variações, directed by João Maiam, is a biopic about António Variações, a Portuguese pop rock singer who died from AIDS-related complications in 1984. The film's title translates to Guardian Angel in English.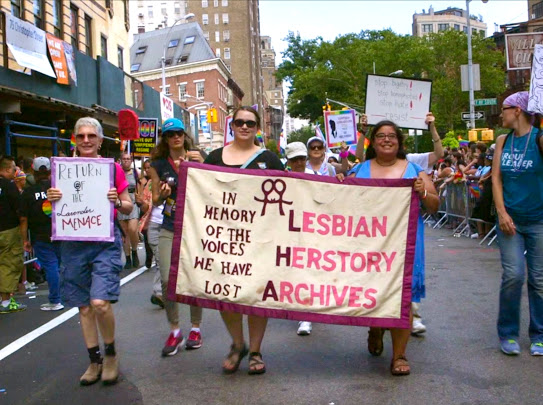 The Utah Film Center is augmenting the festival's virtual format with special events, including one that follows social distancing protocols for these times. On July 11, with gates opening at 8 p.m., the festival goes full nostalgia with a drive-in film event at the Utah State Fairpark, where the 1968 documentary The Queen, directed by Frank Simon and narrated by Flawless Sabrina, will be screened. One half-hour prior to the screening of the 68-minute film, which begins at 9:45 p.m., will be a performance by Madazon Can-Can and her company of Drag King and Queens. The drive-in will be located in the parking lot just south of the Days Of 47 Stadium at the Fairpark.
The drive-in special event, which conforms to social distancing and the local mask mandate, is an idea that might not have been pursued in a year without a pandemic. "There is a specific ambiance for an event like this, especially because we have a beautiful, slow and laconic drag film from the 1960s," Davis explains. "If we would be doing a drive-in event in a non-pandemic year, we likely would be showcasing a newer, bigger budget film. By showing The Queen, it is an opportunity to reframe our thinking about culture and history."
The film is part of the quintessential trinity of queer history documentaries, including Paris Is Burning and Before Stonewall. Simon's film, which follows the 1967 Miss All-American Camp Beauty Pageant, was restored recently by Kino Lorber Films in cooperation with the UCLA Film & Television Archive, Outfest UCLA Legacy Project and the Harry Ransom Center.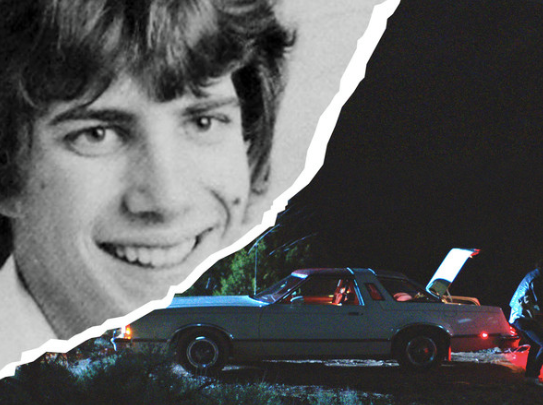 Reviewing the film during its 1968 premiere, Renata Adler at The New York Times, wrote the film is ""The drag queens are, of course, perfectly aware that they are not women, and even their mannerisms — the flatted vowels, the relaxed wrist, the gait of the homosexual who wants it known — are not female imitations at all, but parodies." She adds, "They may be absolutely miserable (like others) in their private lives, but in their costumed appearances they enrich the landscape enormously."
The film, which features Crystal LaBeija in some of its most memorable moments, has been referenced in contemporary culture in many notable instances, as a 2019 Rolling Stone magazine feature cites, including a sample of LaBeija's voice that Frank Ocean included in Ambience 001, which was featured in his 2016 album video release of Endless, and when Aja channeled LaBeija in a third season episode of RuPaul's Drag Race All Stars.
This year's documentary slate emphasizes the value of queer history, as told in voices that often were silenced, suppressed and obscured in previous generations. The Archivettes, directed by Megan Rossman, chronicles the process of establishing the Lesbian Herstory Archives, the world's largest repository for materials of this kind, as located in Brooklyn, New York. Making Sweet Tea, directed by John L. Jackson, Jr. and Nora Gross, features E. Patrick Johnson, researcher and the incoming dean of the Northwestern University School of Communication, as he visits the six Black gay men who were interviewed for his book Sweet Tea: Black Gay Men of the South—An Oral History, published in 2008. Queer Japan, directed by Graham Kolbeins, is a well-paced compendium of the contributions of LGBTQ+ culture in the 21st century Far East nation.
Pier Kids: The Life, directed by Elegance Bratton, follows a trio of gay and transgender youth of color who have become homeless, just as Bratton had experienced during his younger years. The irony is the location on the streets surrounding Chelsea Pier in Manhattan, close to where the Stonewall Riots occurred. The 2019 film features footage shot in 2011 and 2012 as well as in 2016, where Bratton follows up on the status of the individuals featured in the documentary.
From Mexico, One Taxi Ride, directed by Singaporean filmmaker Mak Chun Kit, is literally a one-person project as the director follows Erick, 27, who lives in Mexico City and recounts the story of being a rape survivor and the struggles he faces in telling his new boyfriend about what happened to him. When he was 17, Erick was raped by several men when he was taking a cab ride home from a birthday party in a neighborhood known for its gay residents.
The Israeli documentary Transkids, directed by Hilla Medalia, is a superb, candid, intimate composite of the stories of four teens who are going through their transitions in a society where religious morals and duty and service to the country's military dominate life in this Middle Eastern country. The film is elucidating on several levels, from the legitimation of one's identity through the meticulously organized bureaucracy of the Israeli state to the juxtaposed spectrum of family support and reluctant reaction, both in conservative and progressive circles.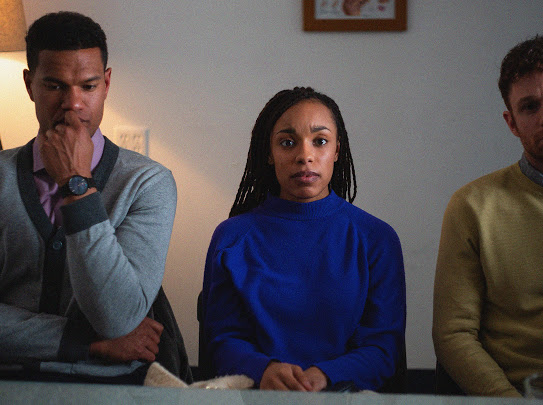 Several documentaries are based in the biographical genre. Keyboard Fantasies: The Beverly Glenn-Copeland Story, directed by Posy Dixon, recounts the story of a Black trans singer and songwriter who at 76 has seen a career marked by episodes of obscurity alternating with public acclaim. His 1986 album which is referenced in the film's title is considered one of his greatest works. Ironically, an international tour that had been planned this year has now been postponed until next year, due to the pandemic. From Brazil, the story of Luana Muniz animates the Queen of Lapa, directed by Theodore Collatos and Carolina Monnerat. Muniz, who died in 2017 at the age of 59, ran a hostel for transgender sex workers in the Lapa neighborhood of Rio de Janeiro and was a mentor, peacemaker and performance artist. The Queen of Lapa and Pier Kids stand out in this year's slate for their sensitive attention to the rights and dignity of sex workers.
The festival also will feature four programs of short films, including BIPOC Centered Shorts, highlighting stories of the Black, indigenous, and people of color in communities; Docushorts, curated as the best of this year's queer short film submissions; Dramatic Shorts, and Shorts to Bedazzle and Perplex, with a mix of animation and love action treatments in experimental and video artistic story telling.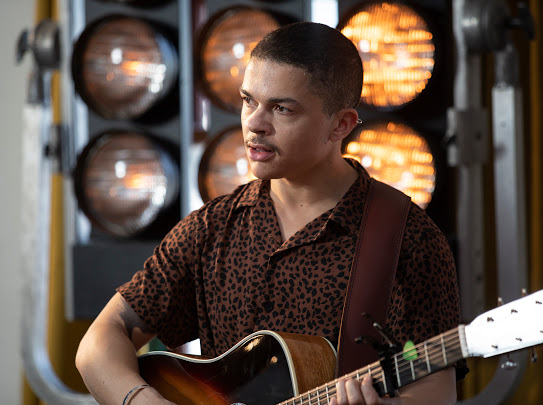 In addition to the July 11 drive-in event, Damn These Heels will have other special events, including an opening night livestream party with DJ Poltergeis (July 10, 8 p.m.), Drag Queen Story Hour (July 12, 11 a.m.), Queer Film Club (July 13, 7 p.m.), Coffee and Cocktail Klatsch (daily, July 13-18, 7 p.m.) and Digital Table Reading: Little Genes (July 14, 7 p.m.) Talkbacks with directors of film also are scheduled including Keyboard Fantasies (July 12, 2 p.m.), Making Sweet Tea (July 12, 4 p.m.), Breaking Fast (July 15, 6:30 p.m.), Same-Sex Attracted (July 16, 8 p.m. and July 18, 4 p.m), Dog Valley (July 17, 7 p.m.), Queer Japan (July 19, 4 p.m.), Community conversations include Caregiving during a Pandemic (July 12, 7 p.m.) and The Principled Legacy: How to Give Back to Your Community (July 19, 4 p.m.)
Individual tickets for films are $10 and festival passes start at $75. The prices are based on households so the purchase of one pass can ensure every viewer in a specific household can screen the film without needing to buy additional individual tickets. The passes provide the greatest value and flexibility for experiencing the nine days of this year's festival.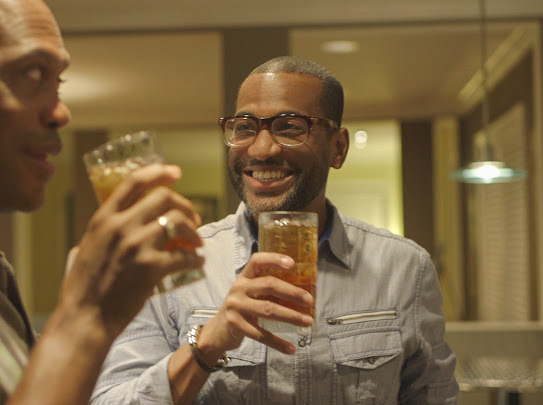 Films can only be viewed in the U,S., with some films restricted to the Intermountain West region or Utah only. Restrictions are based on purchaser's IP address. Each film page lists its regional availability. Individual film tickets provide 48-hour access to the film through July 19.
For those who are not able to pay for a ticket to the online screenings for any reason, Utah Film Center will offer free vouchers to ensure there are no barriers to experiencing the Damn These Heels Festival. For information about the festival and for purchasing individual film tickets and festival passes, see the Utah Film Center's Damn These Heels Festival page.
Support for this year's event includes the Dancing Llama Foundation, Terence K. Stephens Charitable Fund, and the B. W. Bastian Foundation. This year, the Utah Film Center received a grant from the Academy of Motion Picture Arts and Sciences.