Sixteen short documentary films produced by students in schools throughout the Salt Lake City valley in collaboration with their teachers and featuring a wide range of stories about immigration and migration will premiere May 1, as part of the Utah Film Center program Through My Lens, an educational collaboration unlike any other in the U.S.
Each teacher-student team worked with professional documentary filmmakers to complete the project, the results which will be featured in a free screening at the Gateway Megaplex Theatres in downtown Salt Lake City on May 1 at 7 p.m., preceded by an informal reception with pizza.
The assortment of story treatments selected touch on first-person stories as well as those about immigrants from previous generations. Doble/Dual touches on the challenges and advantages of being bilingual (Spanish and Bosnian, for example), while The Journey of Two Generation Immigrants highlights the separate immigration experiences of a girl and her uncle who traveled from Mexico to the U.S. earlier. Another features a young rap artist who pays tribute to his mother who died six years ago on Christmas Eve. A Life's Journey encompasses the chronicle of a woman recalling her mother's experience as a Finnish immigrant who left her country during the Soviet invasion in 1939 and how she met her husband and then eventually became a U.S. citizen. Does Immigration Matter? blends facts about Utah's immigration population with personal stories about crossing the border. Forgotten War recounts the story of a Cambodian immigrant who fled his country in the late 1970s when the North Vietnamese army battled his homeland's Cambodian communist government.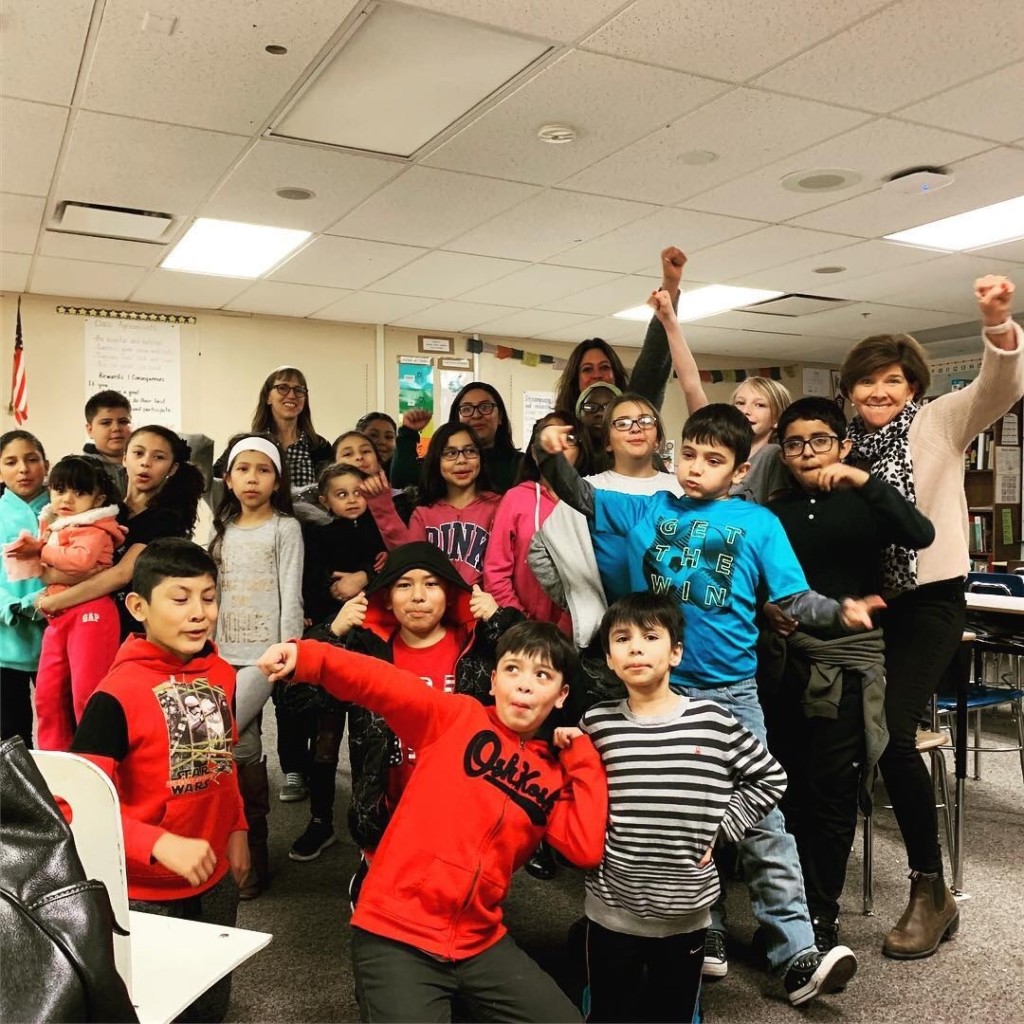 The films are the result of a unique education opportunity not found elsewhere in the U.S., according to Suzi Montgomery, Utah Film Center's media arts education director. The SHIFT program is offered to teachers in grades 4-12 who focus on integrating the filmmaking process into the educational setting. The teachers went through an intensive 'bootcamp' training of two days last October and then returned to the classroom to bring students into the process. Professional filmmaking mentors worked with the teachers and students, who were responsible for everything from scripting and filming to editing and sound design. Montgomery explains that the media-rich curriculum guides also are tailored to meet standard mandates, including those from the Common Core State Standards (CCSS): English Language Arts, International Society for Technology in Education Standards for Students (ISTE-S), National Council of Teachers of English (NCTE) and New Media Arts Standards.
Among the schools represented in the 75-minute screening are Wasatch Junior High, West Jordan Middle School, Meadowlark Elementary, Northwest Middle School, Skyridge High School, David Gourley Elementary and Glendale Elementary. Among the mentors were Jenny Mackenzie, a veteran filmmaker and the director of the Quiet Heroes documentary which premiered at Sundance in 2018.
The films, which run under five minutes each, incorporate a good amount of details and enlightening sentiments that run the gamut of emotions. A Wasatch Junior High short is a wonderful recollection of a student's grandparents who met in the U.S. His grandmother came in 1967 on the Queen Mary ship whose first jobs were a teacher in a nursery school and Berlitz instructor giving French lessons to business people. She later would work with AIDS patients. His grandfather came from India, several years earlier on a steamship and who eventually was able to land a career in the first field of his choice: electronics. At one point after they met in Manhattan and were married, they contemplated living in France but they decided that staying in the U.S. would be better and easier for both of them.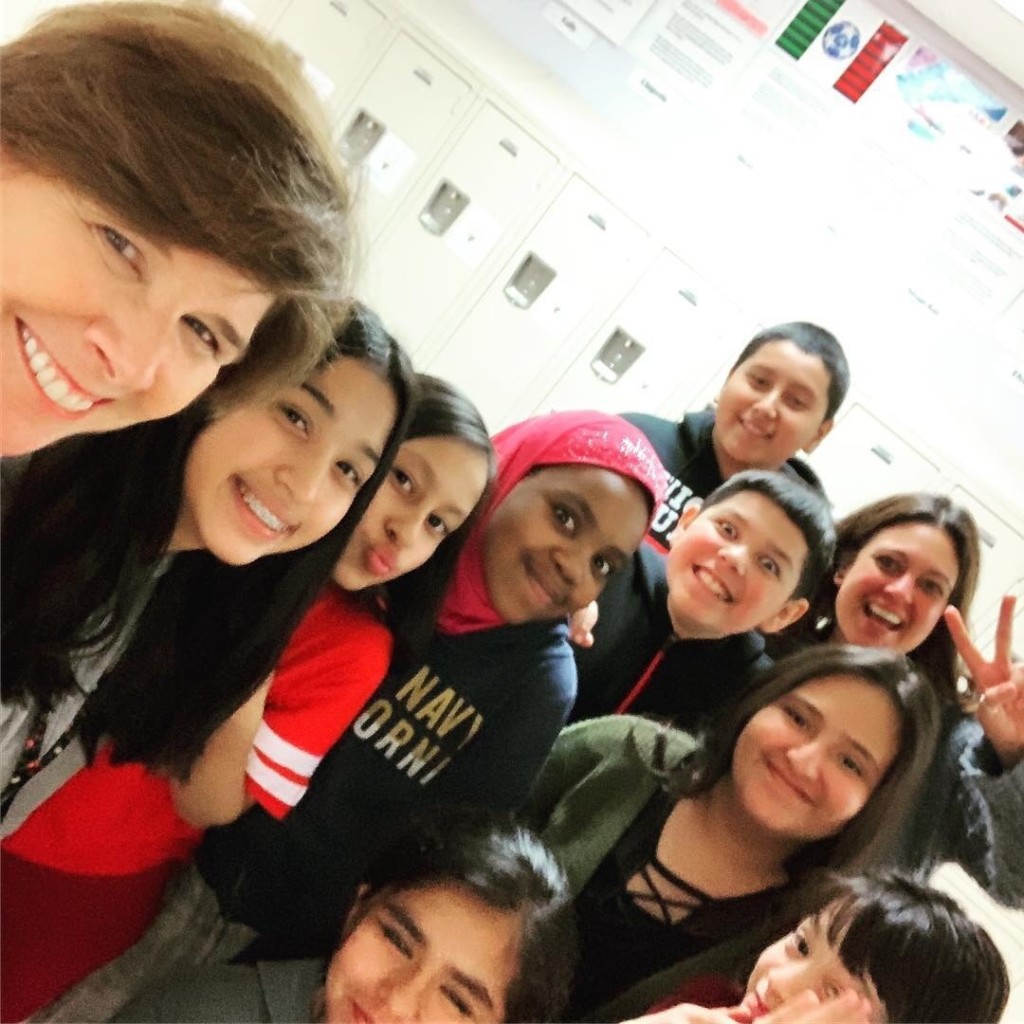 In the film about Richard Chea, the Cambodian immigrant, the students included details about the dangerous trip he and other families encountered in crossing the river. He recalls asking his mother, "We're not going to make it, are we?," to which she responded that they might not but that they would never stop trying. He says that when they finally arrived in Utah – "a strange place that is all white" – he finally felt safe.
In another story, an older immigrant from Mexico whose children are now grown is trying to decide if he wants to return home where his other relatives live because while he has many friends in the U.S., he is feeling lonelier recently. A film from Meadowlark Elementary students reveals many similarities about two girls, unrelated to each other, whose fathers were deported. While they miss their respective fathers, they feel disappointed about the bad and dumb choices their fathers made. And, they often go six months or more without hearing from them. A talented Chad immigrant talks about overcoming the barriers to prove his educational qualifications and capacity for skilled work.
The screening closes on two strongly positive notes of encouragement. A film from Northwest Middle School recounts the experiences of a Rwandan immigrant whose family fled the 1994 genocide and frames it elegantly in the metaphor of the "rainbow after the rain." The final selection comes from John Arthur's Meadowlark Elementary School students with a marvelous music video of a song To The Children At Our Door (9th Evermore). In the description, the class students explain the inspiration came from news about immigrants being held under a bridge in El Paso, Texas. They made the video, they add, "as a recognition of the mistakes we've made as a country in caring appropriately for these children and an example of how a child should be greeted when they arrive at our border."
For more information about the program, see here. Teachers and students will be on hand for a talkback session following the screening.