The three best words to describe the 39th annual Utah Arts Festival: big, blazing and passionate.
And when the gates open on June 25th to Utah's largest arts and cultural gathering in its central downtown location, festival visitors will see many artists, performers, authors, filmmakers, creative producers, and others – familiar and new – who are at the top of their game or rising stars in their respective artistic discipline. This year's festival provides the best evidence to date how each venue has cultivated programming of such depth and distinction that it could stand on its own as a major cultural event.
In the artist marketplace, 615 submissions came in and the jury selected 169 artists, including 47 from Utah and 59 who are appearing for the first time at the festival. Thirty-one of the artists selected had never applied before for the event.
After a tremendous success in its inaugural year, Intermountain Acoustic Music Association returns with its annual songwriter academy and the finals of the Susanne Millsaps Performing Songwriter Showcase competition. Last year's attendance for IAMA events was the largest ever for the organization. Saturday, June 28 has been designated as IAMA day, featuring folk, bluegrass, Irish, Celtic and acoustic music on various stages, capped by headliner appearances by John Gorka, who has defined the New Folk Movement, and The Kruger Brothers who will play their unique fusion of bluegrass and classical music along with the Kontras String Quartet.
Looking to establish a similar musical partnership with the festival, JAM (Jazz Arts of the Mountain West) will bring a large contingent of jazz musicians for various events. These include conducting workshops at the University of Utah for musicians, teachers and students of jazz; performing on stage as the Salt Lake City Jazz Orchestra with jazz headliners and the premiere of the jazz commission.
In its second year, The Maker Booth's activities and workshops reflect the rapid advancements in DIY technology including interactive demonstrations by Make Salt Lake and Spy Hop Productions. Interactive art-making is heavily represented in every major festival venue, with nearly 70 do-it-yourself and guided instructional workshops.
One of the most highly anticipated events will be Kurt Wenner's newest installation piece of betts-pavement art rendered in fine/quality chalks and pastels, titled The Sacred Pool, which will be located on the East side front of the City-County Building on Washington Square. The work synthesizes symbols and important cultural characters of the native Ute Tribe and Greek mythology, including the Pleiades, the seven mountain nymph daughters of Titan Atlas that have major significance in Utah legend. Wenner sets the piece, as he describes it, "in the lush setting of a desert oasis pool," where "Sinawav the creator recounts a story surrounded by the legendary figures of Coyote, Porcupine, Beaver and Buffalo. These are represented in a somewhat anthropomorphic form, but not as costumed figures. As the story unfolds, the figures of the seven Pleiades sisters rise from the water as floating, transparent figures."
In The Gallery at Library Square on the fourth floor of The City Library, selected works from the 2014-15 Utah All-State High School Art Show, coordinated by the Springville Museum of Art will be in exhibition. For many students, the contest provides a first taste of artistic competition and prepares them for the future competitions they may choose to enter. The exhibition, one of the largest of its kind in the nation, provides exposure for graduating students within the state. Past senior class artists have received scholarships awarded by the art schools of Utah colleges and universities following their participation in this program.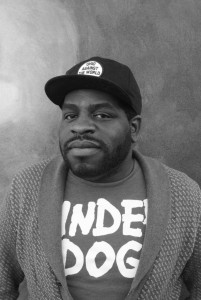 The Leonardo museum also will serve as a festival venue, providing a full schedule of public demonstrations, art workshops and entertainment in the Leo Café. Coordinated by Jann Haworth, an internationally known artist who has been a fixture on the Salt Lake City art scene for many years, ten local artists also will participate in CoLABorART – art's form of the scientific process of empirical investigation and rigorous peer review. Artists, who normally work alone, instead will work in pairs to create new works that incorporate their responses to each other's sense of style and aesthetics. Visitors will have the opportunity to see these collaborations continue to take shape throughout the festival.
In its 13th year, the Fear No Film shorts festival will include seven categories of screenings on the theme of impulses, the annual Utah Short Film of the Year competition with seven finalists, and offerings of short programs of animation and live-action films for children three and up as well as those for children eight and older in the Art Yard.
The Literary Arts venue will be larger than ever, thanks in part to the new location of The Big Mouth Stage to the East side of the festival campus adjacent to The Leonardo, to accommodate larger crowds. Events include readings by nationally known, award winning performance poet Sean Thomas Dougherty and the local storytelling events of The Bee: True Stories from The Hive. Poetry slams always are a big festival draw. This year more than 40 will compete in the individual event while the team competition promises to be an unprecedented blockbuster with teams from Salt Lake City and other major metropolitan areas in the West.
Along with its team and individual poetry slam competitions and the Wasatch IronPen competition, literary arts organizers will present more than a dozen workshops. Five sessions will be dedicated to the art of creating comic books, featuring the return of the popular artist-author husband-and-wife team of Paul Guinan and Anina Bennett, the steampunk creators behind the science fiction comic book Heartbreakers, as well as the illustrated hard cover publications Boilerplate: History's Mechanical Marvel, which is being adapted into a film, and Frank Reade: Adventures in the Age of Invention.
Music headliners represent some of the most widely respected names in the national touring scene, particularly those who are transcending many traditional musical genres and boundaries. They include musicians from blues, rock, Americana roots, jazz, world fusion, pan-global fusion, classical, big horns, and funk. In addition, two world premieres have been commissioned for jazz and chamber music as well as a dance commission of two new choreographed compositions.
The Street Theater venue once again will feature The Bboy Federation, a freestyle group combining elements of b-boy and street choreography, along with magic, props comedy, street percussion, cabaret belly dance and gypsy rock. New this year is the collaborative project known as Unity that combines a PVC drum kit, an electric washboard and a flash mob of talented artists in this one performance created specifically for the festival.
The Urban Arts Yard will house ongoing graffiti art and the urban sculpture led by local artists Derek Dyer and Bobby Gittins. At Fatcap, visitors can select lids which then will be turned into custom hats by local artists, for a nominal price. Visitors also will be invited to add their own mark in the "100 Artists 1 Image" by painting a piece of a 20-foot puzzle mural. The completed work will be installed in the atrium of the new Volunteers of America Homeless Resource Center for youth when construction is completed in January.
The annual Mayor's Artists Awards will be presented Friday, June 26, at 7:30 p.m. on the Festival Stage. This year's recipients include Tony Smith (visual arts), who taught art at the University of Utah for many years and was a conceptual illustrator for special effects in Star Trek: The Movie from 1979; Claudia Sisemore (visual arts), a filmmaker who has produced more than 200 films for the Utah State Office of Education and documentaries chronicling the work of Utah artists; Kent Miles (service to the arts by an individual), a photographer who founded Milestone Documentary Projects and has been active in the Center for Documentary Expression and Art; Plan-B Theatre Company (service to the arts by an organization), which has produced a distinguished record of new plays by Utah playwrights, including ground-breaking premieres by African-American and Asian-American writers; Jeff Metcalf (literary arts), an award-winning faculty member in the University of Utah's English department with numerous publications and productions including the play A Slight Discomfort which has toured the States and Europe.
The extended weather forecast calls for festival days to be sunny and hot with temperatures reaching into the upper 90s, and total attendance could easily reach 90,000 during the festival, which runs from Thursday, June 25, through Sunday, June 28. All events will be at the City Library Square and Washington Square as well as activities in The City Library and The Leonardo.
Social media continues to carry increased presence, as two local radio stations KUER-FM's (90.1) RadioWest program and X96 (KXRK-FM 96.3) are collaborating with the Festival to give community members unique opportunities to tap into their own hidden creativity in advance of the four-day event. One is the weekly #CREATIVEUTAH challenge coordinated with KUER's RadioWest program, in which listeners are given a different artistic prompt every Friday on the show's podcast, which also features interviews with well-known individuals from the creative and artistic communities. Participants also are encouraged to share their work across social media with the hashtag #CreativeUtah. The weekly challenges continue through June 26. For more information, see http://radiowest.kuer.org/topic/creativeutah.
X96's challenge invites community members to make a short film based on the Festival's 'Art Lives Here' theme, lasting no longer than 96 seconds, and then upload it to YouTube with the hashtag #FEARNOFILM and #ARTLIVESHERE. The winning entry will be screened during the Fear No Film exhibition at the Festival. The Festival also is coordinating the #ARTLIVESHERE Photo Challenge with Visit Salt Lake, the city's official information source for events, meetings and travel in Salt Lake. The challenge continues for the next three weeks. Participants are encouraged to capture any essence, observation, example, representation or expression of art they observe in Salt Lake City and then upload the photo to their Instagram account with the tags #ARTLIVESHERE and #SLC. During the Festival, visitors will be able to cast votes for the People's Choice Awards daily from noon to 9 p.m. at the Media Lounge. Winners of People's Choice Awards are invited automatically to the 2016 Festival. In addition, visitors will be able to visit the Sound Booth, sponsored by KUER-FM and Salt Lake Community College and record an audio postcard which can be sent immediately to family, friends, or themselves.
Artist's Marketplace
As customary, this year's artist marketplace will not disappoint in diversity, featuring everything from pottery in both serious and whimsical forms, rich hand-made and hand-woven fibers, jewelry in glass and metal forms, oil paintings in serious and comical representations, scenic watercolors, clever toys and photography in exceptionally executed prints and originals. Returning award winners for 2015 include mixed media artist Jennifer Lashbrook (Dallas); digital artist Sondra Wampler (Santa Fe); graphics and printmaking artists Johanna Mueller and Stanley Scott (Fort Collins) and Paul Nzalamba and Lungala Rubadiri (Los Angeles); painter Aaron Memmott (Helper, Utah); sculptor Carlos Page (Cave Creek, Arizona).
Music Commissions
Two musical works will be premiered during the festival: a jazz commission, a program which started in 2008, and the chamber music commission, which was established in 2006 and is sponsored by the Mandel Foundation. 'And Then There's That' by Jonathan Campbell, a nationally known jazz performer and educator who most recently directed the University of Utah's jazz ensembles, will be presented Friday, June 26, at 8 p.m. on the Festival Stage. 'Juno,' a chamber orchestral piece by Robert Honstein, an independent composer who co-produces Fast Forward Austin, a new music event in Texas, and founding member of the Sleeping Giant composer collective in New York, will be premiered Saturday, June 27, at 4 p.m. in the City Library Auditorium. The program also will feature other contemporary works performed by The Vertigo Ensemble, led by Andrew Rindfleisch.
Dance
The festival also commissioned two new dance piece from Ballet West's Christopher Ruud, 'Andante,' set to the slow movement of Beethoven's Pastoral piano sonata,which will be followed by 'Hang On,' set to selections by Daniel Waples. Ruud also will present 'Bella di Notte,' a ballet choreographed in the 1980s and set to music from Prokofiev's Violin Concerto by his father Tomm.
| | |
| --- | --- |
| | |
Several of Utah's best-known dance companies will take the stage during the festival. The Ririe-Woodbury Dance Company performs at Friday, June 26 on the Festival Stage at 6 p.m. featuring excerpts from several major works that were performed during the just completed 51st season or from their repertoire including 'States Rendered,' 'Bach Suite,' Norwegia' and 'Storm.' Performers of The University of Utah Tanner Dance Program Children's Dance Theater will present on Saturday, June 27, at 5 p.m. on the Festival Stage Crumb and The Pirates, a story about a young man who finds a pirate ship and must deal with the buccaneers who have followed him home. On the cusp of its golden anniversary season, The Repertory Dance Theatre will present several of its most popular works from its most recent season as well as glimpses of work from the new season on Sunday, June 28, at 6:30 p.m. on the Festival Stage. These include Francisco Gella's 'Duet,' Noa Zuk's By The Snake, Jose Limon's 'Mazurkas,' and Zvi Gotheiner's 'Duets to Brazilian-Indian Music.' The dance improvisational group AKA MoFo (formerly known as Movement Forum), which last appeared at the 2013 festival, will perform June 28 at noon on the Park Stage.
Music And Performer's Highlights
On opening night, the festival's headliners swing immediately into sizzling momentum with Armenian-American pianist Karén Hakobyan, the current laureate of the Gian Bachauer Piano Competition (June 25, 6:15 p.m., Festival Stage) and Micky and The Motorcars, who started in Idaho's Sawtooth Mountains and have captivated the country with their blend of Americana, swing music, alt-country and rock including their latest album which was made possible through a Kickstarter campaign (June 25, 9:55 p.m., Amphitheater Stage). The festival's music offerings speed through as many segments of the music spectrum as possible from the southern juke style joints of Erin Harpe and The Delta Swingers (June 26, 8:15 p.m., Amphitheater Stage) to the quick 500-year-old survey of classic songs by the guitar duo Frank Vignola and Vinny Raniolo (June 26, 9:10 p.m., Festival Stage) and to the incredible 15-piece lineup for Jerry Lopez's Santa Fe and The Fat City Horns, one of the crown jewels of Las Vegas' music scene (June 26, 9:55 p.m., Amphitheater Stage). The Friday lineup caps off spectacularly with Lena Prima, daughter of one of the 20th century's most famous entertainers and singers Louis Prima, who will perform with the Salt Lake City Jazz Orchestra (June 26, 10:15 p.m., Festival Stage).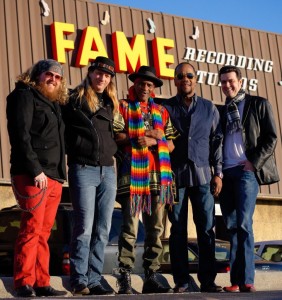 For Americana and acoustic music, Saturday is the big day with performances on numerous stages including John Gorka, an artist with 14 albums who has performed on many great American music stages, including Austin City Limits, Mountain Stage and other folk music meccas (June 27, 9 p.m., Festival Stage). Gorka's performance will help cap the IAMA Day, along with introducing to the public for the first time the winner of the Susanne Millsaps Performing Songwriter Showcase competition. The Kruger Brothers who have crossed effortlessly the boundaries of bluegrass and folk and fused them with new classical music sounds will pair up with the Kontras String Quartet to perform their most recent work Lucid Dreamer (June 27, 9:50 p.m., Festival Stage). The blockbuster lineup for Saturday includes the Royal Southern Brotherhood with Cyril Neville and a band with legendary roots and names bringing powerhouse guitar-and-rhythm renditions to their blues and rock music (June 27, 9:45 p.m., Amphitheater Stage).
Closing day traverses the musical spectrum with the force and speed of Friday's schedule with virtuoso violinist Rachel Lee Priday featuring works by young composers as part of the Asia/America New Music Institute (June 28, 5 p.m., Festival Stage); The Lloyd Jones Struggle, a classic example of American songwriting styles that have depth in social message as they do in energetic dance (June 28, 8:30 p.m., Amphitheater Stage); Aurelio, a self-taught musician from Honduras who is electrifying the world music scene with songs and dance from the Garifuna and Latin Paranda traditions as part of his cultural preservation project (June 28, 9:45 p.m., Festival Stage). Closing out the festival in full force will be Lil' Ed and The Blues Imperials, one of Chicago's most popular party dance bands (June 28, 9:55 p.m., Amphitheater Stage), and Sound Mass: Theta Naught and My Education, the combined forces of bands and musicians from Salt Lake City and Austin who synthesize a remarkable number of musical influences into one immense sonic package with their latest release Sound Mass II: Spiritual Docking (June 28, 10 p.m., The Round).
Other Festival Highlights
Local Music: More than 75 local musicians, bands and ensembles will be seen on the festival's six performing stages. Among the highlighted performers will be The Weekenders (pop rock, June 25, 8:30 p.m., Amphitheater Stage), Fictionist (pop rock, June 25, 9:15 p.m., Park Stage), The Tully Cathey Band (jazz, June 26, 6:15 p.m., Park Stage), The No-Nation Orchestra (world, June 27, 10:15 p.m.), and Danger Hailstorm (pop rock, June 28, 4 p.m., Park Stage).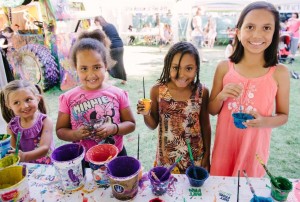 Art Yard: The venue, which will be open every day for children during the festival until 9 p.m., is offering many activities based on ancient Egyptian art and culture, with the assistance of several area nonprofits. The Natural History Museum of Utah invites patrons to explore Ancient Egypt's animal kingdom while creating an Egyptian cat mask. The Red Butte Garden booth will let participants try their hands at hieroglyphics. The Utah Museum of Contemporary Art will offer children a chance to make personalized ancient Egyptian crowns. The always popular Summerhays Music Center Instrument Petting Zoo returns while Tracy Aviary will present activities with feathered friends. The yard also offers two series of children's Fear No Film screenings, which will run continuously.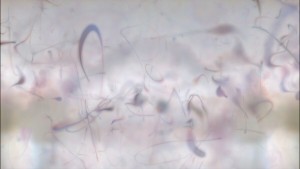 Fear No Film: Fifty-five independent short films from directors across the country and the world will mark the 13th annual Fear No Film offerings, rich in innovative treatments of seven conceptualizations of 'impulses,' including physical, mental, artistic, social, spiritual, personal and others. Seven films will compete in the 2015 Utah Short Film of the Year Competition. The lineup includes 31 from other countries, including four from Iran. Seven films come from the Middle East. Only 9 of the 48 films to be screened in Fear No Film's nine regular programs come from Utah. There were a record number submissions — nearly 500 — for this year's slate, which includes some of the strongest fictional narrative treatments in the event's history. One of the strongest short-length documentaries ever to screen at the festival, Not Anymore: A Story of Revolution tells the story of the Syrian struggle for freedom as experienced by a rebel fighter (Mowya, 32), and a female journalist (Nour, 24) in Aleppo, Syria. The film has garnered more than 120 awards.
Culinary Arts
Back for an eighth year, small plate gourmet offerings once again will be available at the festival's Epicuriosity Tent, designed by Robert 'Sully' Sullivan of Utah Food Services and prepared by his chefs. Uinta Brewing Company will offer tastings of specialty craft beers for sale. Twenty other culinary vendors will provide a wide variety of foods during the festival.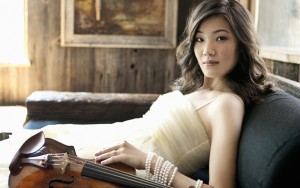 Festival gates open at noon and close at 11 p.m. each day. Adult admission on Thursday is $10; $12 for Friday through Sunday. Lunchtime specials are available on Thursday and Friday only from noon to 3 p.m., and for only $6. Children 12 and under are free. Seniors 65 and above are $6. A four-day pass is only $350 For details and more information visit here. Follow the Utah Arts Festival on Facebook and Twitter @utahartsfest. Join the conversation at #artfansunite.
And, look to The Utah Review and to the Utah Arts Festival website throughout the next week for multiple daily features and announcements about festival events.