Carl Jung had much to say about the autonomous nature of the creative impulse in humans. He acknowledged readily the social significance of the creative process. In 1922, he wrote about the psychological phenomenon of creativity: "Whoever speaks in primordial images speaks with a thousand voices; he enthralls and overpowers, while at the same time he lifts the idea he is seeking to express out of the occasional and the transitory into the realm of the ever-enduring."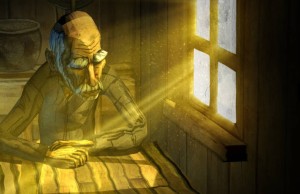 With 'Impulses' (see accompanying article) as the coalescing theme for the 13th annual Fear No Film program of this year's Utah Arts Festival, Topher Horman, coordinator, has curated a brilliant series of short films that validate the extraordinary array of impulses that drive the creative process, as presented in an event that has gained an international reputation.
Chosen with the counsel of a deeply experienced jury, the slate of 55 short films culled from more than 400 submissions is filled with work that truly is separating the 21st century process of art making from the restrictive confines of deconstructionism and post-modernism that often inhibited artists and tinged work with fatalism or deep negativity in which there was only a slim chance of recovery and redemption.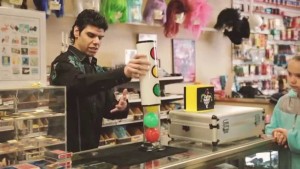 The selection process was unprecedentedly rigorous. There are 31 films – more than 60 percent of the slate from outside the United States, including four from Iran and seven from the Middle East – an unprecedented representation from the region. Of the 16 Utah films selected, seven were invited for the Utah Short Film of The Year competition and the other nine represent either independent filmmakers in the state or selections from KUER-FM's VideoWest project.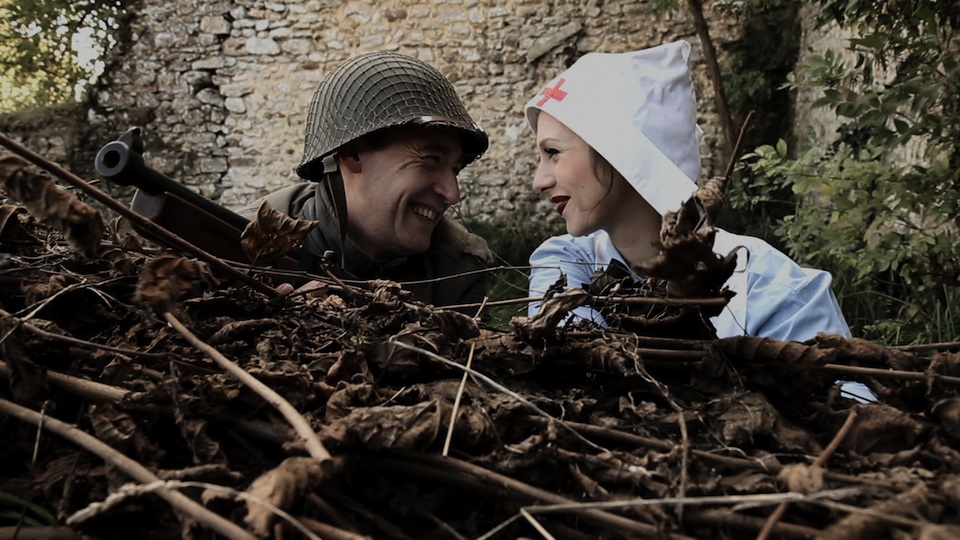 As in recent years, the overwhelming majority of selections comprises fictional narratives, but the documentaries, experimental artistic videos and animation pieces are among the best ever selected for the event. Moving a far distance from slice-of-life stories, documentary filmmakers, who were selected for Fear No Film, are making bold statements from both critical and positive perspectives. Matthew VanDyke's Not Anymore: A Story of Revolution, which has been winning awards at nearly every festival it has screened at, reinvigorates a tradition that once defined the world's best standards of international journalism while Lynn Estomin's Fashion To Die For employs experimental film styles with successful impact to heighten awareness of worker abuses in the garment-making industry.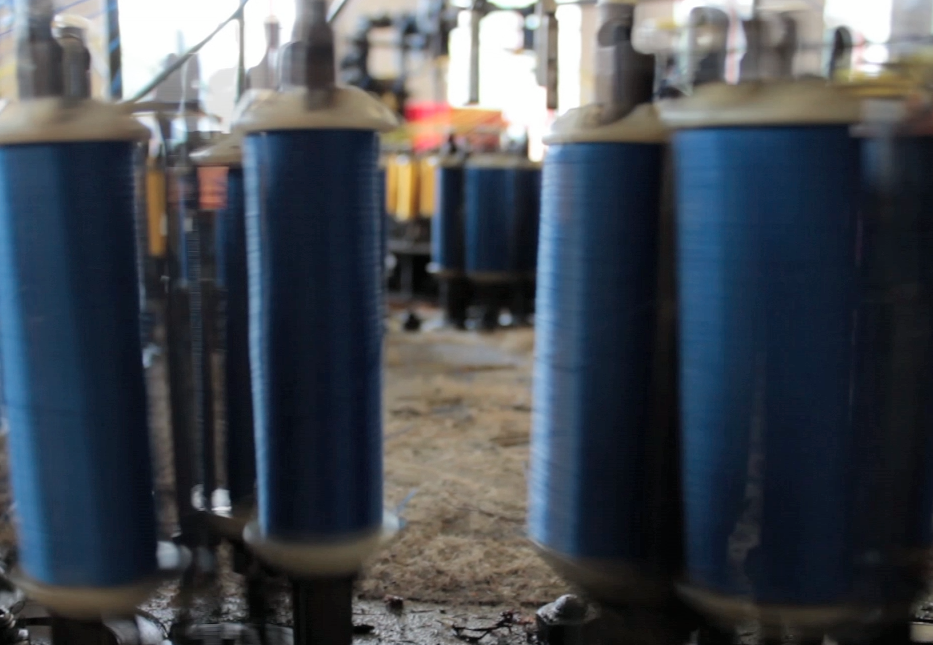 There are wonderful little masterpieces in every category. Chris King's Birthday sensitively yet forcefully addresses the problems wounded veterans face in recovery and rehabilitation while Riccardo Di Gerlando's 33 giri is a beautifully filmed poetic story about disability. Shahid Kamal's Cinnamon handles the issue of domestic abuse in ways far more substantive than many 90-minute movie treatments, especially those seen on television.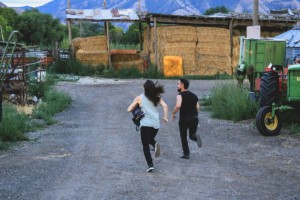 And, then in the Utah Short Film of The Year Competition (see accompanying article), Wildlife, an independent film project directed by Ryan Darst and starring Whit Hertford (Raising Hope, Jurassic Park), Lauren Lapkus (Orange is the New Black, Jurassic World) and Jon Heder (Napoleon Dynamite, Blades of Glory) is a magnificent new West story about revenge, set and filmed in Springville, Utah.
There are four films from Iran this year. Horman says many submissions came from the country this year after Anahita Ghazvinizadeh's Needle appeared at the festival last year, a film which unleashes a torrent of relationship layers in a story that starts simply with a young woman's desire to get her ears pierced. Some of the filmmakers who submitted this year, justifiably wary about the strict censorship imposed by Iranian authorities, often had to use alternative means or aliases to get their films through for consideration. Occasionally, a digital film link that was available one day would suddenly disappear the next. However, some films – including The Story of A Rainy Night, produced by Iran's Youth Cinema Association – obviously had government approval. The film is about an elderly man celebrating his birthday and taking a new look at the relationships he has with his adult children. Meanwhile, Junk Girl is really a fan tribute based on a Tim Burton poem.
As in previous years, several selections function exclusively as music or video art pieces. From Dartmouth, passaddhi, directed by Harvey Goldman, is a beautifully rendered piece of digital art representing the music of Jing Wang. Impasse, a fantastic piece of digital animation directed by James Hall from New Zealand, involved the work of 10 film students, who spent a total of 4,568 hours over 12 weeks to complete the animation. Albert Einstein is a three-minute cinematic meditation about one of history's most famous scientists that was made for $1,000 and was directed by John Akre. It's based on a poem by Matthew Zapruder as part of the Motionpoems project in Minnesota.
And, as in previous years, the animated films – even those being screened in Fear No Film's second exclusive programs for children in the festival's Art Yard – pay just as much attention to story development as they do to meticulous technique.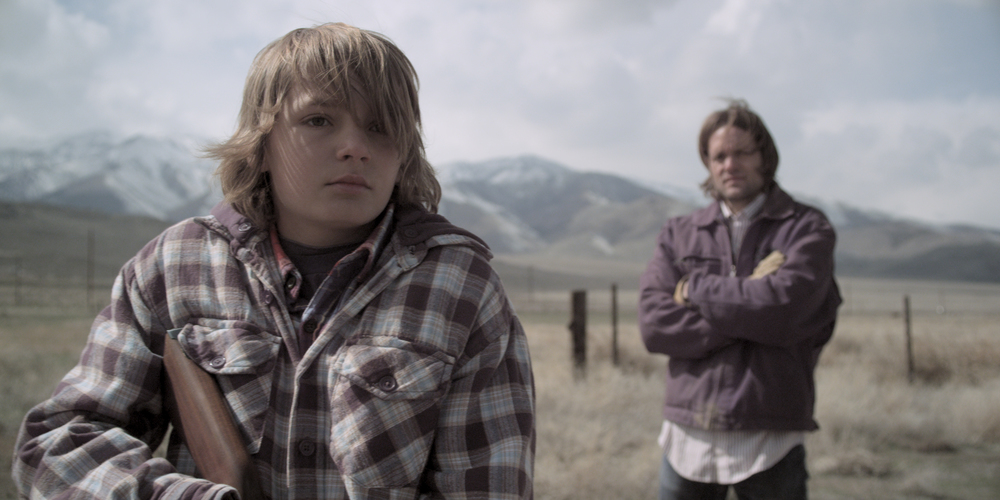 There are two programs for children this year, that have been curated for specific age groups: 3-7, and 8 and up. It is worth noting that the program for the older children includes a nice sample of story treatments that respects seriously the intelligent young viewer even as he or she is delighted by what is presented on the screen.
As customary, a festival jury of film-making and media industry peers along with audience members will make selections for various awards, including the Grand Jury Prize, the Utah Short Film of the Year, and the Fear No Filmmaker Award.
Last year, a good portion of the screenings had standing-room only attendance in the City Library Auditorium, and this year should be no exception. The Utah Short Film of The Year competition drew record crowds on each of the three evening screenings.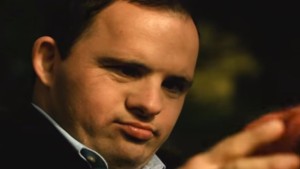 Viewers also should take careful note of Horman's sequencing in each program that takes the audience on a journey that plainly is inspired by the concept of origins in seven variations. The categories for this year's Fear No Film lineup are:
Filmmaker Impulse: Discover why these artists felt compelled to create their films.
Audience Impulse: Experience how each of these films elicit an audience reaction or a shared moment
Physical Impulse: Identify how our basic impulses such as breathing and our will to live aren't always so simple.
Mental Impulse: Examine how mental impulses often initiate through our memories, imagination and emotions.
Soul Impulse: Identify urges ranging from the subconscious to the spiritual.
Impulse to Connect: Investigate ways we connect with each other.
Impulse to Disconnect: Explores the anxieties of living in isolation, bad breakups, and separation from ideals.
Festival screenings for all seven categories, which last approximately an hour, will begin on the first day of the festival (June 25) and continue through the last day on June 28. Showings occur every two hours. All screenings with the exception of the kids programs are screened in the City Library auditorium.
Entries for the Utah Short Film of the Year competition, with a running time of a little more than 90 minutes, will be screened June 26, 27 and 28 at 8 p.m. For more information about screening times and the schedule of when short films will be aired, go here.
Horman advises that many of the screenings will include films with mature content so parental guidance is strongly advised.