The Italian novelist Elena Ferrante thinks of literary tradition "as a single, large depository, where anyone who wants to write goes to choose what is useful" to her, and that every ambitious writer has the duty to immerse herself in "a vast literary culture." For this year's Utah Arts Festival, organizers of the Literary Arts venue are bringing together an unprecedented range of writers, poets, entertainers, and performance artists who are staking many different places in this vast territory.
There are two expansive platforms: the Big Mouth Stage, moved this year from its usual location near the City-County Building on Washington Square to the Library Plaza in front of The Leonardo science and technology museum and closer to the second platform, the Salt Lake Community Writing Center, home to the largest offering of festival literary workshops ever and the popular Wasatch IronPen writing competition.
"We definitely are shooting for higher impact," says Adam Love, Literary Arts coordinator. "We have more people from out of state who will be performing and audiences will see not just our popular poetry slams but also other writers who are diversifying the art with jazz and fusion poetry. We also have been floored by the rapid success of Salt Lake's own version of The Moth Radio Hour with the storytelling events of The Bee: True Stories from The Beehive as well as last year's finals competition for IAMA's [Intermountain Acoustic Music Association] songwriters."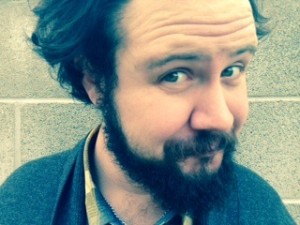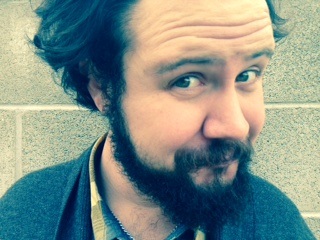 The Big Mouth Stage's schedule this year reflects the kinetic potentials of a 21st century literary environment, especially where social media and digital technology have afforded more access to written and spoken words that are undeniably more democratic, enlightened and transcendental than ever possible when there were just traditional domains of the printed text.
Among the headliners will be Sean Thomas Dougherty, a prolific poet whose books have garnered numerous awards and a solidly broad stream of critical praise (sse accompanying feature). With more than a dozen books to his credit including All I Ask for Is Longing: New and Selected Poems 1994-2014 (BOA Editions), Scything Grace (2013 Etruscan Press), and Sasha Sings the Laundry on the Line, Dougherty also is well-known for his energetic performances which are inspired by the strong rhythmic elements in his work, which often seeks out the common rhythmic ground from among seemingly disparate sources representing different cultures and social geographic foundations. Dougherty also will lead a writing workshop.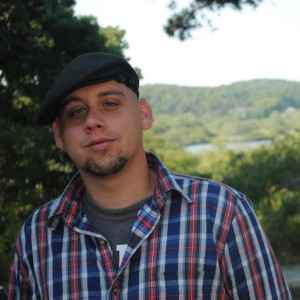 Corey Zeller, one of Dougherty's closest friends and artistic colleagues, also will perform. The author of Man vs. Sky (YesYes Books, 2013), Zeller's work has appeared in numerous literary journals and periodicals. Zeller, representing the newest generations of poets, has been cited by some critics for work that not only is original but also artistically courageous such as Man v. Sky, a heartfelt tribute in grief captured in a collection of poems echoing the voice of Zeller's friend who committed suicide.
Dallas Graham, the key organizer of the Red Fred Project, in which he co-authors original stories with 50 children who are dealing with serious illness or special needs that are then published as books, will share some of their stories.
The Bee, the brainchild of Giulana Serena and Francesca Rosa (see accompanying feature), became instantly popular at its first event last December at the Urban Lounge. Surprised that no one else had yet established a storytelling venue similar to The Moth Radio Hour on public broadcasting (which presents stories from 22 cities but not in Salt Lake City), the two sisters tapped quickly into the demand for something similar, which Serena describes as "lovingly competitive storytelling nights." The Bee will have two events: one inviting 10 local storytellers whose names will be picked from a hat and the second featuring six artists who will share stories about the struggles, doubts and triumphs of their own experiences in powering through the creative process.
Poetry and music are woven in several highly anticipated performances. Annelyse Gelman, a poet and musician based in Oakland, California, will read from her most recent book "Everyone I Love Is a Stranger to Someone," material that is coupled with original acoustic takes on songs written for her band, Shoulderblades. Jonah Matranga, a singer, songwriter, and guitarist who has released a variety of solo material under his own name and onelinedrawing, and formerly of the bands Far and New End Original (an anagram of "onelinedrawing") and Gratitude, also will perform on The Big Mouth Stage.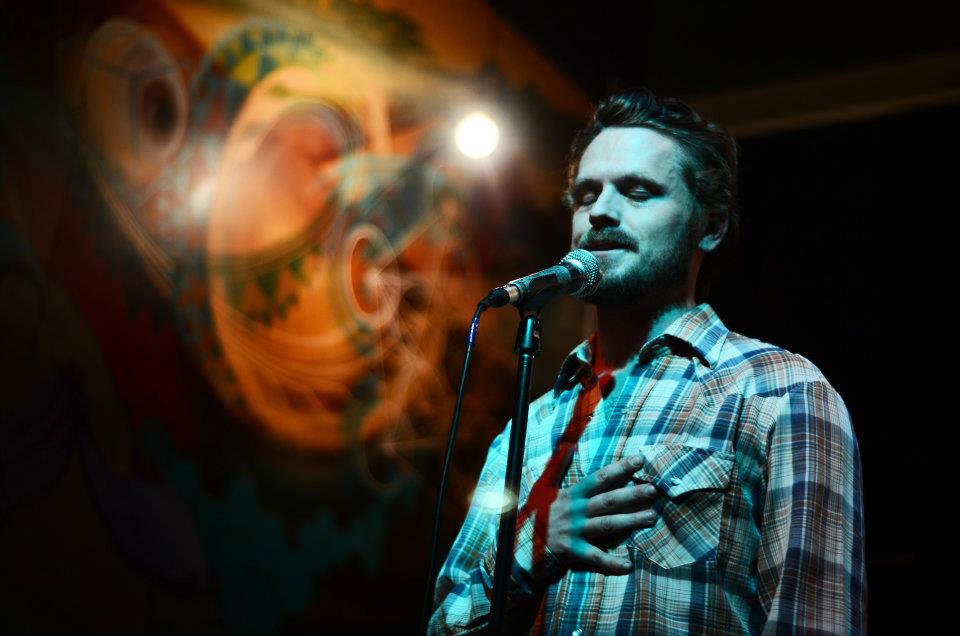 No Big Mouth Stage schedule would be complete without poetry slams which always draw large crowds, and influenced in part the decision to relocate the stage to an area better suited to accommodating the audience comfortably. Qualifying rounds for the Indie Poetry Slam and Team Slams will take place throughout the weekend, culminating in the finals on the festival's last day with Indie Finals at 8 p.m. and Team Slam Finals at 9 p.m. Ten teams will compete for cash prizes.
There also will be performances by individual slam poets including one of Salt Lake City's most prominent figures, Gray, a three-time member of Salt City Slam who co-founded Wasatch Wordsmiths as well as the University of Utah's Poetry Slam team. From Manchester, new Hampshire, William James, a veteran slam poet and punk rocker, also will perform. He's a contributing editor for Drunk in A Midnight Choir, a facilitator with the Slam Free Or Die writing workshop, and a frequent host at the weekly Slam Free Or Die reading in Manchester.
Coordinated by Andrea Malouf, the SLCC Community Writing Center will offer a broad slate of writing and literary workshops, its annual Wasatch IronPen competition, interactive activities and other performances. A couple of popular interactive projects for festival visitors return this year: Have Your Say!: Gigantic Magnetic Poetry Walls and the Utah Race Card Project: Write Your Six-Word Sentence, in which individuals can offer thoughts, experiences and observations about the words 'race,' 'ethnicity' and 'cultural identity.' Participants are asked to post a single sentence of six words on the Race Card Wall to participate in an open civic dialogue.
Adult and youth writers can participate in one of the Wasatch Iron Pen Literary Competition's three categories (fiction, nonfiction and poetry) or take on all three categories in the Ultra Iron Pen challenge. Participants, who typically represent all ranges of experience as writers, can register for the competition at www.slcc.edu/cwc. After receiving the visual prompt on June 26 at 5 p.m., writers will have exactly one day to write their submissions are due June 27 at 6 p.m. Winners will read their work on June 28 at noon on The Big Mouth Stage.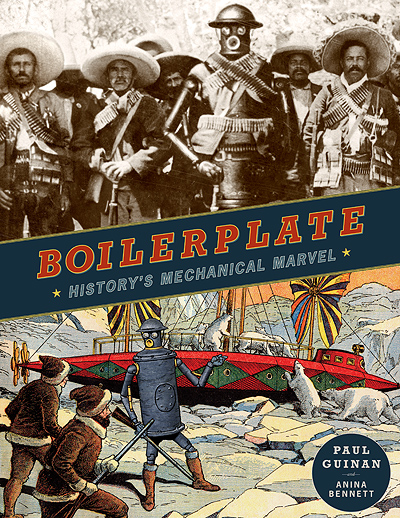 The workshop schedule is packed with popular and new activities. In addition to Dougherty's workshop on 'Reaching Beyond the Sonnet: Writing Poems in 21st Century Forms' (June 27, 4:30 p.m.), authors Paul Guinan and Anina Bennet, the husband-and-wife team from Portland, Oregon who have created numerous comic book series including Boilerplate: History's Mechanical Marvel and other literary projects that mix their interests in science fiction, history and pop culture, return to offer five sessions for participants on making comic books. The workshops are geared toward anyone, regardless of any experience, who is interested in creating comic books or graphic novels, and learning the art of visual storytelling.
The workshops will cover fundamentals by providing examples of comic book scripts so that participants can gain a sense of what the basic format of a script is and the art as it might be based upon the story. As with a movie script, a comic book script describes the action and dialogue occurring inside a panel. In addition, Guinan and Bennet will perform passages June 27, 1 p.m.) from their illustrated book, Boilerplate, about a robot in the 19th century, featuring historical characters such as Mark Twain and Teddy Roosevelt.
Workshops for kids include poetry and pop-up books, while other reading presentations include a Digital Storytelling Showcase, two Community Readings, 'youth voices,' and 'Diversity Writing Series.'
For more information on schedule and times see here.